SHARE YOUR BATTLE Weekly Challenge! SPINEBACK TURTLE



CHALLENGE RULES
THEME: SPINEBACK TURTLE
Edition: ALPHA/BETA
Rarity: COMMON
Element: WATER
Attack: MELEE
Abilities: Thorns at level 4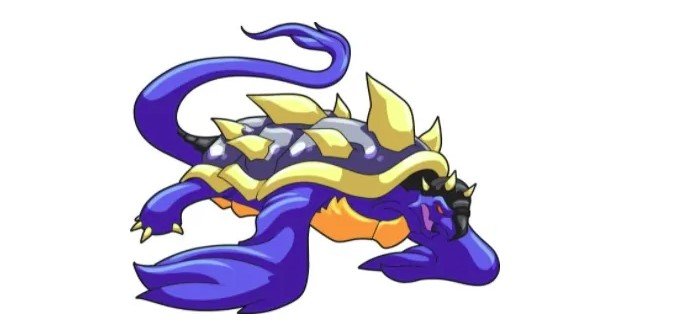 BATTLE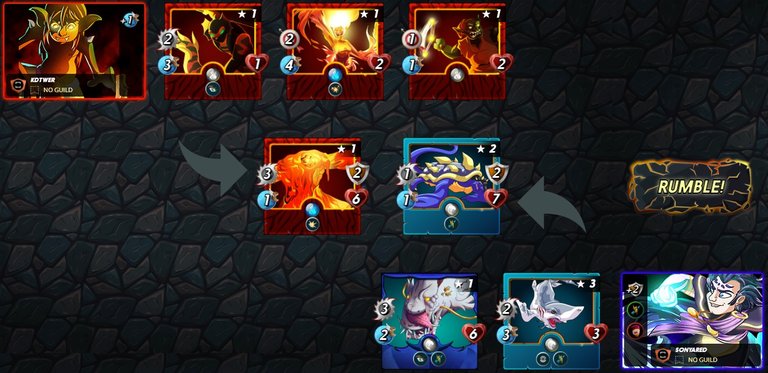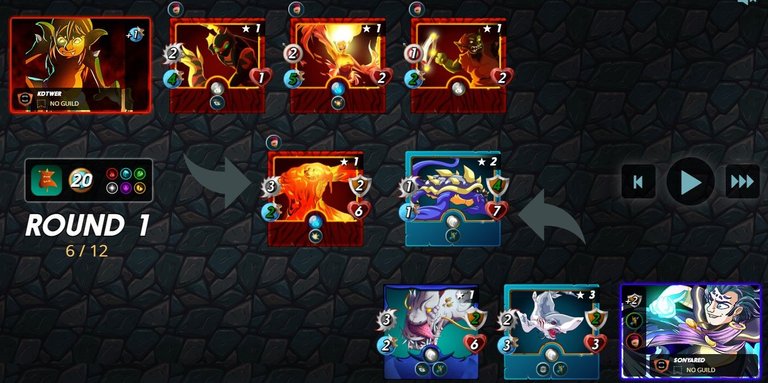 My summoner give buff to my team bonus 2 armour, reflect arrows and make enemy blind (they have chance to miss with normal and range attacks)
For tank i use SPINEBACK TURTLE, so my tenk have 4 armour and 7 hp in this battle.
I dont have archers and magic units like always i try kill enemy with meele damage assasin and oportunity skills...
Round start, enemy attack first and miss me 2x very good start.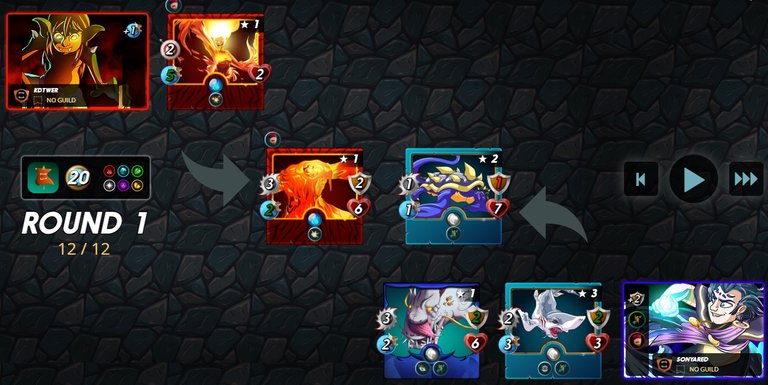 My assasin kill last monster in enemy team, and deeplurker kill enemy oportunity monster, so i can see i already win this battle. But lets continue...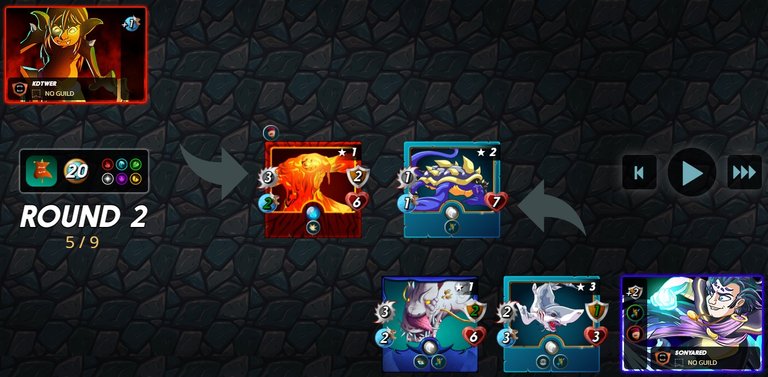 Enemy archer with blast attack, and i reflect arrow damage from tank and shark and enemy archer is dead. Only enemy tank left, i dont have damage with my SPINEBACK TURTLE because enemy have shield ability, and cut my damage on half...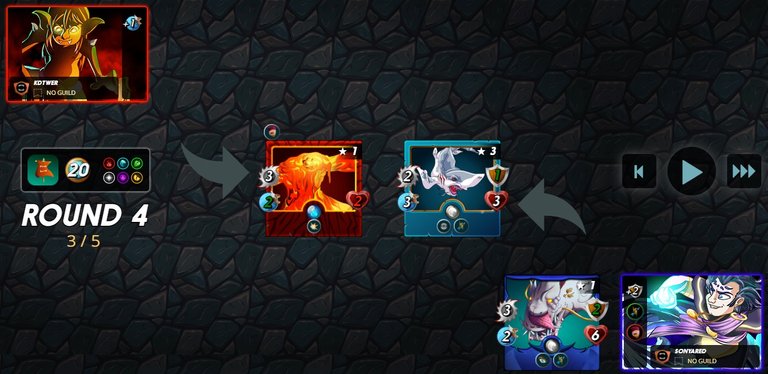 Spineback turtle die like hero, take a lot damage, and my shark and lurker finish battle with win.
Battle sucess.
Tactic sucess.
Prediction sucess.
Full battle link click to watch

Good on SPINEBACK TURTLE
Spineback is good tank, specialy when get thorns ability. A lot HP, have armour. Very nice tank at all. Good for reverse speed battle.
Bad on SPINEBACK TURTLE
Like many tank-s have low speed, so low chance to hit enemy.
Low damage, 1 is too low, you can see i make 0 damage on enemy tank with shield.

---
---