SNIPE QUEST / DAILY QUEST REWARDS / Day 1

Hi,
Daily quest for today is SNIPE quest.
To finish this quest i need to finish 5 missions
Mission in win battle with SNIPER monster in team.
I use EARTH faction because of this card:
---

I use card like backup on my team because have 5 speed and enemy have trobule to kill this archer with snake attacks...
DAILY REWARD:
---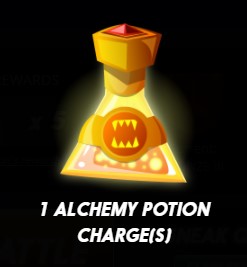 Alchemy potion have double chance to give gold card from packs opening.
In 1 pack have 5 cards, so i need to have 5 alchemy potions.
---
---