Creating a Mascot for a Brand [Esp - Eng]

---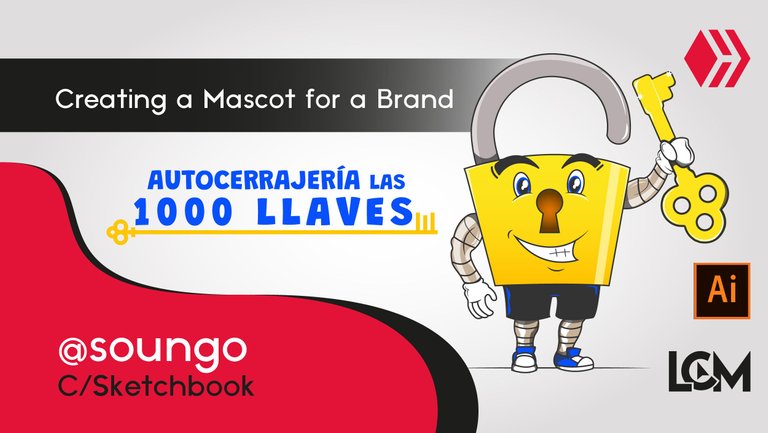 Greetings to all I am a graphic designer and self-taught illustrator and for a few years I am dedicated to this field in this opportunity I wanted to show how is my process when making an illustration.
In this case This illustration will be a mascot for a brand called "Autocerrajeria las 1000 llaves" which is a store that is dedicated to everything related to the area of locksmithing and is located in the city of Valencia Carabobo state in Venezuela.
I want to share a bit of my process with you as it is one of my favorite drawing and design activities: the creation of a mascot.
First I made the illustration by hand doing several sketches and finally decided for this option after doing some research about the elements related to locksmithing and which of them could be more original than a simple key. I decided then for the padlock with which the client was satisfied and agreed.
I sent the first hand sketch to my client and he sent me the corrections, he didn't want the key to be on the ground but up high. Once I had those corrections I started with the process of drawing the outline of my character, after making all the outline of the figure I went to the process of filling in the shapes and giving it color.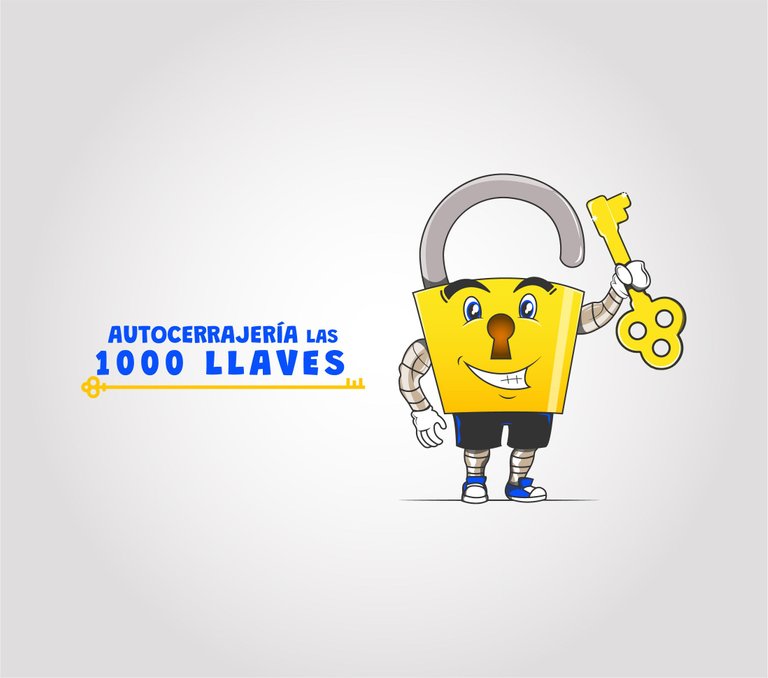 I work in layers, placing each element in a different layer, which makes it easier for me when editing. After defining the outline and color I move on to the shadows and highlights in the illustration.
The creation of a character for a brand, a comic or anything else is a rewarding and fun job, it is a work of putting to work our imagination and our creativity 100% and that's why I like to do it so much and I enjoy sharing my creative process with you. I will leave you with some images of other mascots I have created for different brands.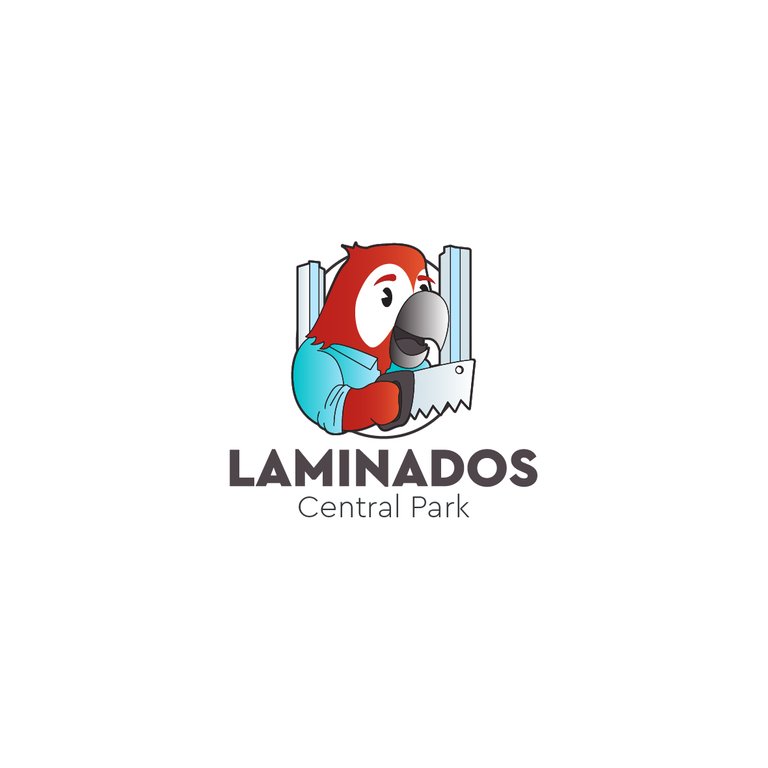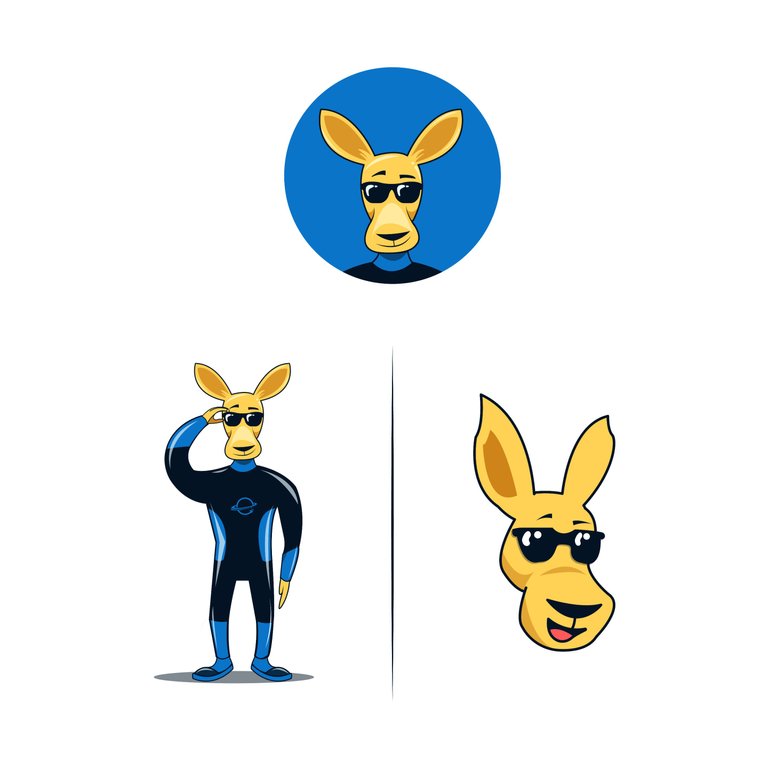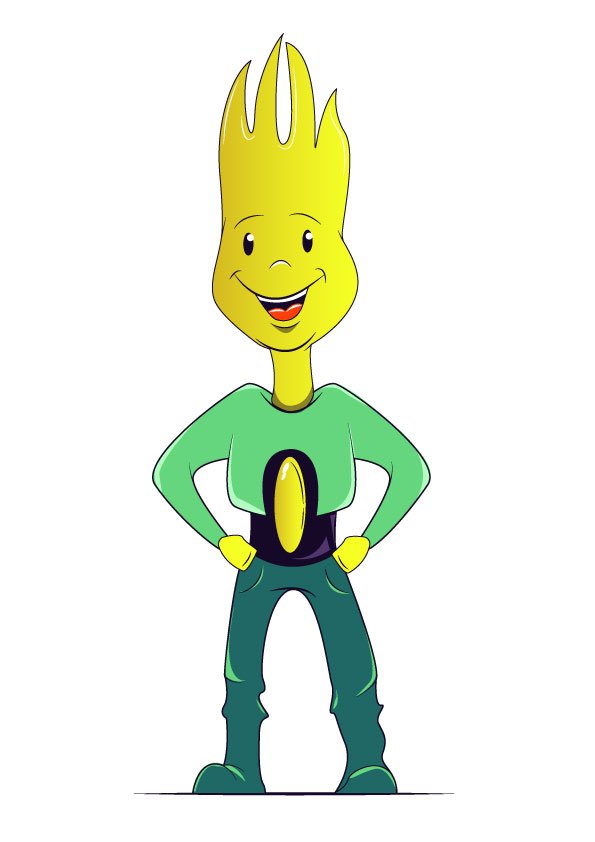 For this illustration I used:
Adobe Illustrator 2020
For the video editing I used:
Adobe Premier Pro 2020
The background music is:
Mariya Takeuchi - Plastic Love
link:

---
Español
Saludos a todos Soy Diseñador gráfico e ilustrador autodidacta y desde hace unos años me dedico a este campo en esta oportunidad quise mostrar cómo es mi proceso a la hora de realizar una ilustración.
En este caso Está ilustración será una mascota para una marca llamada "Autocerrajeria las 1000 llaves" que es un local que se dedica a todo lo relacionado con el área de la cerrajería y se encuentra ubicado en la ciudad de Valencia estado Carabobo en Venezuela.
Quiero compartir un poco con ustedes mi proceso pues es una de mis actividades de dibujo y de diseño favoritas: la creación de una mascota.

Primero realice la ilustración a mano haciendo varios bocetos decidí finalmente por esta opción luego de investigar un poco acerca de los elementos relacionados a la cerrajería y cuál de ellos podría ser más original que una simple llave. Me decidí entonces por el candado con quien el cliente se encontró satisfecho y de acuerdo.
Le envié el primer boceto a mano a mi cliente y él me envió las correcciones, no quería que la llave estuviese en el suelo sino arriba en alto. Al tener esas correcciones comencé con el proceso de trazado del contorno de mi personaje, luego de realizar todo el contorno de la figura pase al proceso de rellenar las formas y darle color.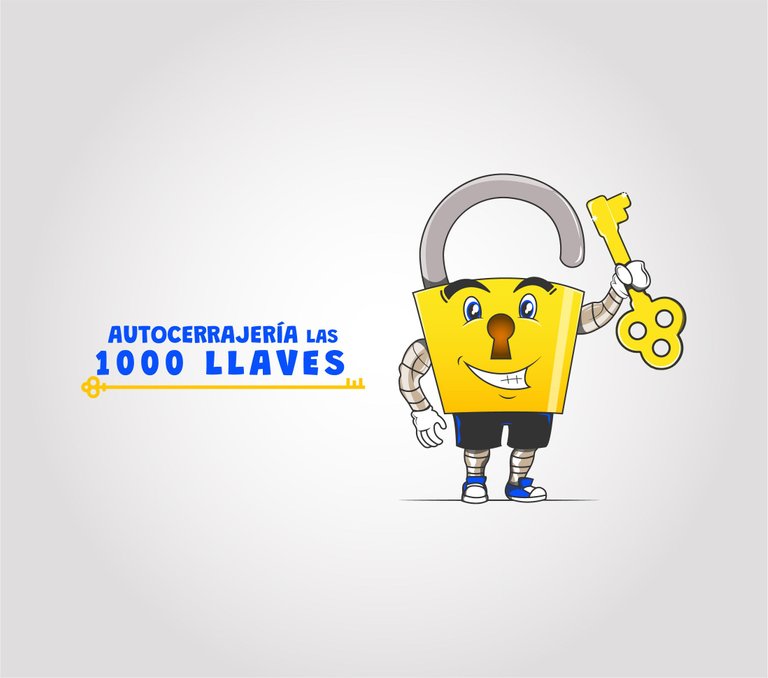 Mis ilustraciones las trabajo en capas colocando cada elemento en una capa diferente, lo que me facilita al momento de editar. Luego de definir el contorno y el color paso a las sombras y las iluminaciones en la ilustración.
La creación de un personaje bien sea para una marca un comic o cualquier otra cosa es un trabajo gratificante además de divertido, es un trabajo de ponemos a funcionar nuestra imaginación y nuestra creatividad al 100% y es por eso que me gusta tanto hacerlo y que disfruto de compartir mi proceso creativo con ustedes. Les dejare algunas imágenes de otras mascotas que he creado para diferentes marcas.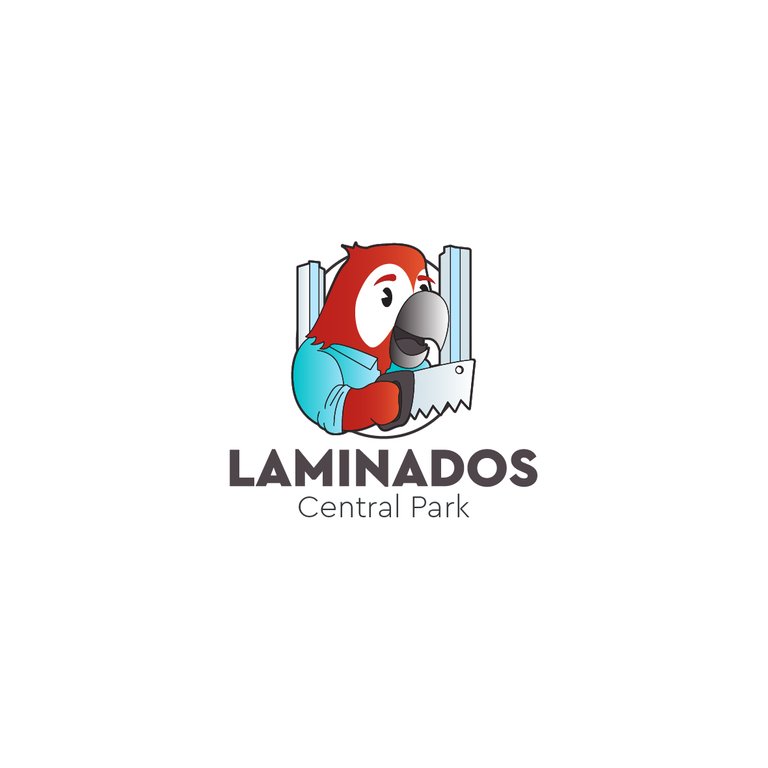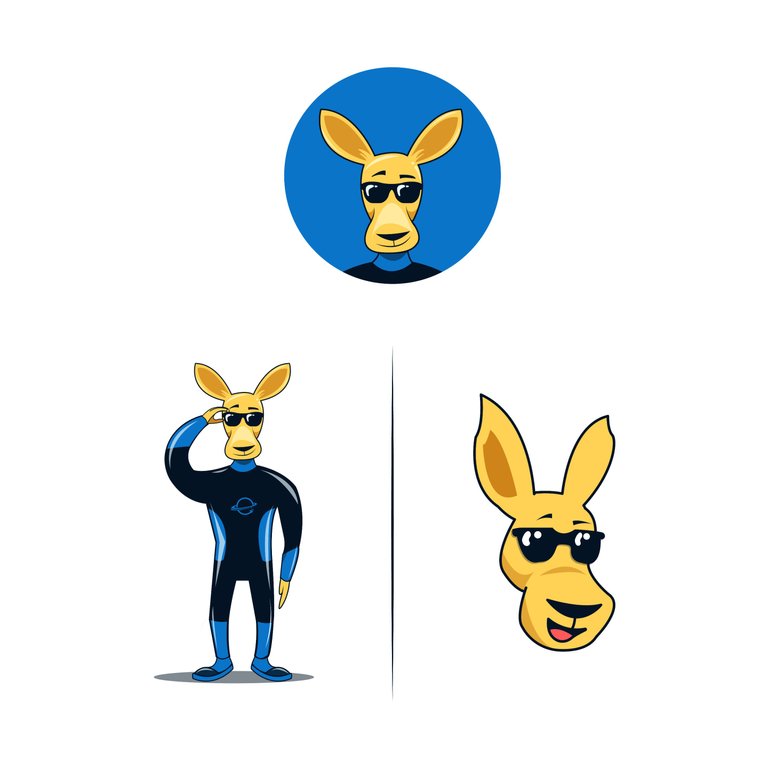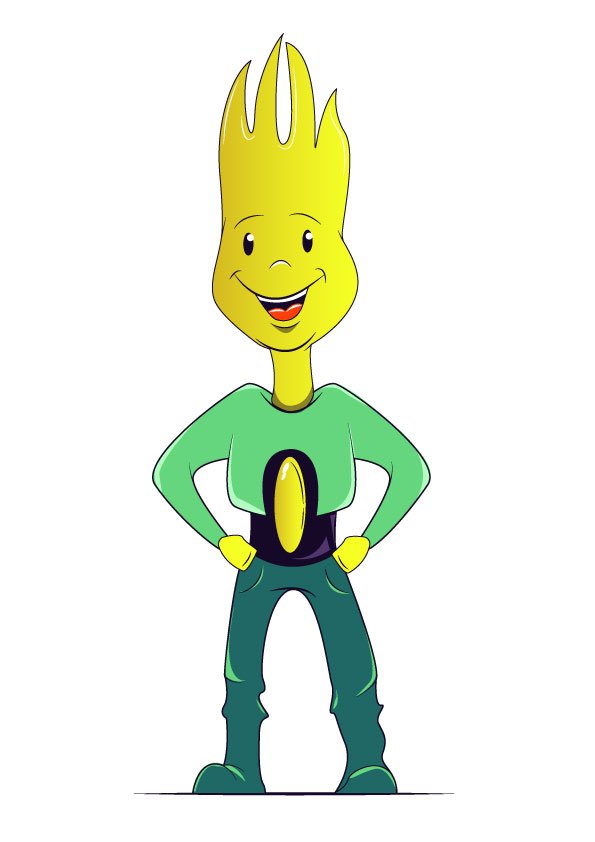 Para esta ilustración utilicé:
Adobe Illustraror 2020
Para la edición del video usé:
Adobe Premier Pro 2020
La música de fondo es:
Mariya Takeuchi - Plastic Love
link:

---
▶️ 3Speak
---
---