Digital drawing: The former assassin // Dibujo digital: El ex asesino
Hello guys
Today the art is coming this afternoon even though I tried to make my post this days be in the morning.
The drawing is a build on a previous drawing of a boy called Ren who met Karen in the fiction story. I thought of giving him a backstory where he was actually once a member of those very same assassins and is trying to destroy them in the hopes to be free from them and the fear of them coming after him.
I basically just merged the layers and resized the previous drawing to give more space for the legs and so one. Then new gimmicks are done on new layers such as drawing and armour, then the weapon being a sword and an open helmet that doesn't cover the top of the head but leaves some parts of the face open.
His bandana is extended and the length of his sleeve. Most of the drawing was down with inking pen, technical pen and pencil as well. The background was done with texture tools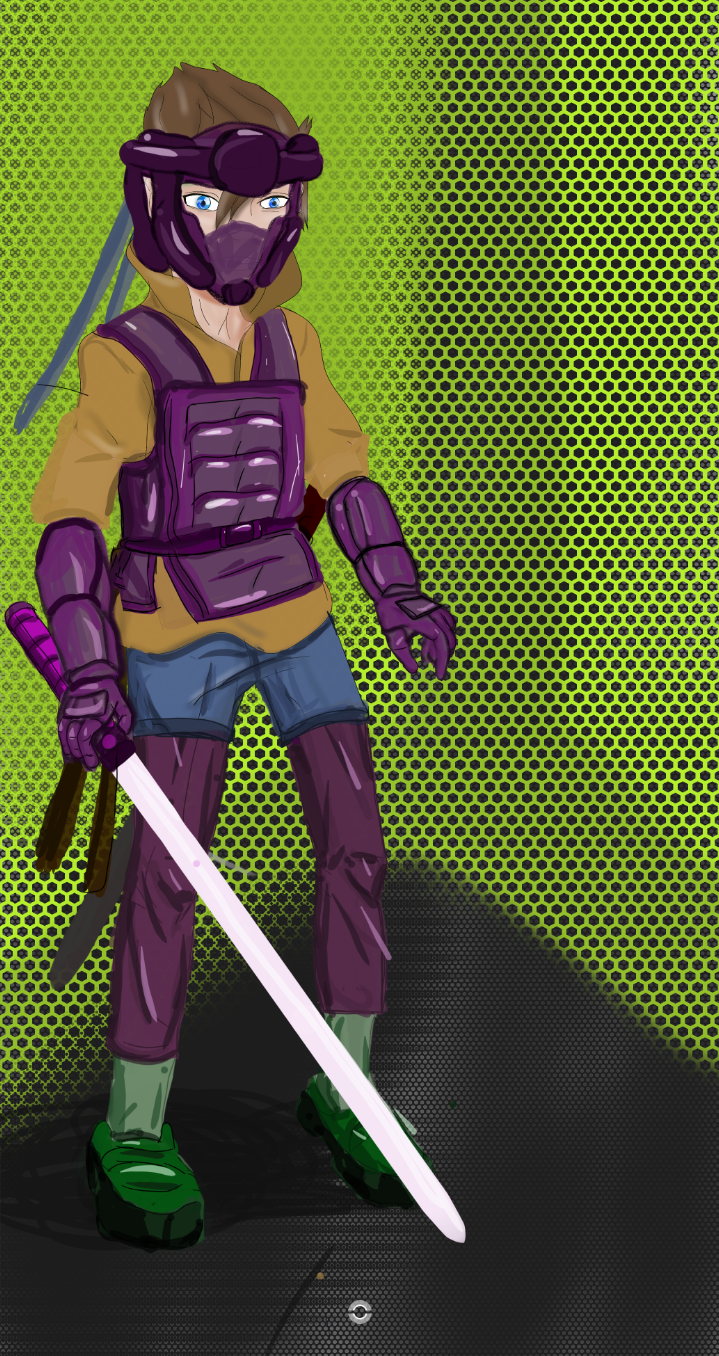 Story
"Karen!, you dumb ass"
"wake up"
That's the wake up call of a young man in front of him Karen slowly opens his eyes and a masked dressed warrior was standing in front of him. Apparently he could mostly hear the wake up and prior to that it as like he was in a dream. Where life is going well for him and his wife and daughters where with him. Karen's senses coming back he sat down a bit and was recollecting the last events. As he recalled, he was trying to get info from the assassin which was mostly through torture and the next thing he felt was a tiny pin on his skin which made him drowsy and unable to move and the next thing as he was going unconscious he was sure he felt a sword in his heart. And with that out of the way the next thing is where is he now and who is the man he is with in the armor. And he asked where are they and how did he get there and who the person was . The guy responded , that he was a hard man to kill and he found him with a sword on his chest. He told him if he plans on challenging the assassins and he went down like this he does not hope to stand a chance against the leader of the assassins the leader of the Black Grimm , the Lady Grimm herself. And if it's information he wants they won't give it to him but rather die as they live by a code and loyalty towards her. Only the Lady Grimm can give him the information he desires however he would have to beat her first because of how she clings to life, she would tell him rather than just die.
However she is not the leader of assassins for nothing and like him she is hard to ki and is stronger and faster than any human and sharper as well. And if they are alike, Karen could stand a chance to beat her and get the information he requires but he most first find her and also pass through the maze and traps of the hideout as she built it quite well and the door way moves and changes position. Karen asked how he knew all this and he said that's because he is one of the Black Grimm or atleast he was untill a year ago. They found him and brought him up and trained him to kill. But he knew that was not were he belonged so he left. It was not easy as he is still being hunted by them. If ever they cross parts with him, they are ordered to kill him in site. So he has been living in the forest wondering around and trying to figure out how to get rid of her. For now their interest aligns however he told Karen if he is serious about killing her he may have to take human blood as that's what only raises their powers to its peak and if stays to long without taking it he will eventually get weaker and be no different from a human and further far down won't be able to heal yet won't be able to easily die. It will be more of a curse. And he still doesn't know exactly how to kill their kind as he doesn't know what to call them, he always thought the Lady Grimm was the only one till he met Karen but he had studied her well enough to notice what makes a her tick sometimes.
But even knowing that she is still overwhelmingly stronger than they can handle. He asked Karen what exactly does the ring do and why it he noticed she always puts it on when she is leaving or since outside but doesn't were it when she's in the hideout or out at night. He told him the ring protects them from being burnt by the sun apparently. As the price to play for being a vampire was that they remain night creatures and cannot walk under the sun. The warrior was shocked "wait!, does that mean something as simple as sunlight is what can kill your kind?" But how possible would it be to take her out to the sun if she knows that. In any case Karen was not to sure that would work though since he never tried staying too long under the sun to see if it's just a burn or it can lead to death and argued he did not need to take human blood as it is he is fine. The warrior then broke it to him that he had been asleep for more than a week. And then the warrior left and said when he is in good shape and ready to go , he should blow a certain whistle he gave him as loud as he can and he would come. And then they would find the entrance and work together to stop get the information and kill her.
Karen later goes back to the cave in hopes to find Vector and learn more about the Lady Grimm, maybe Vector knows her and he also wants to learn the limitations of their strengths and weaknesses that he was not told before and how to kill their kind. As he reached he did not find Vector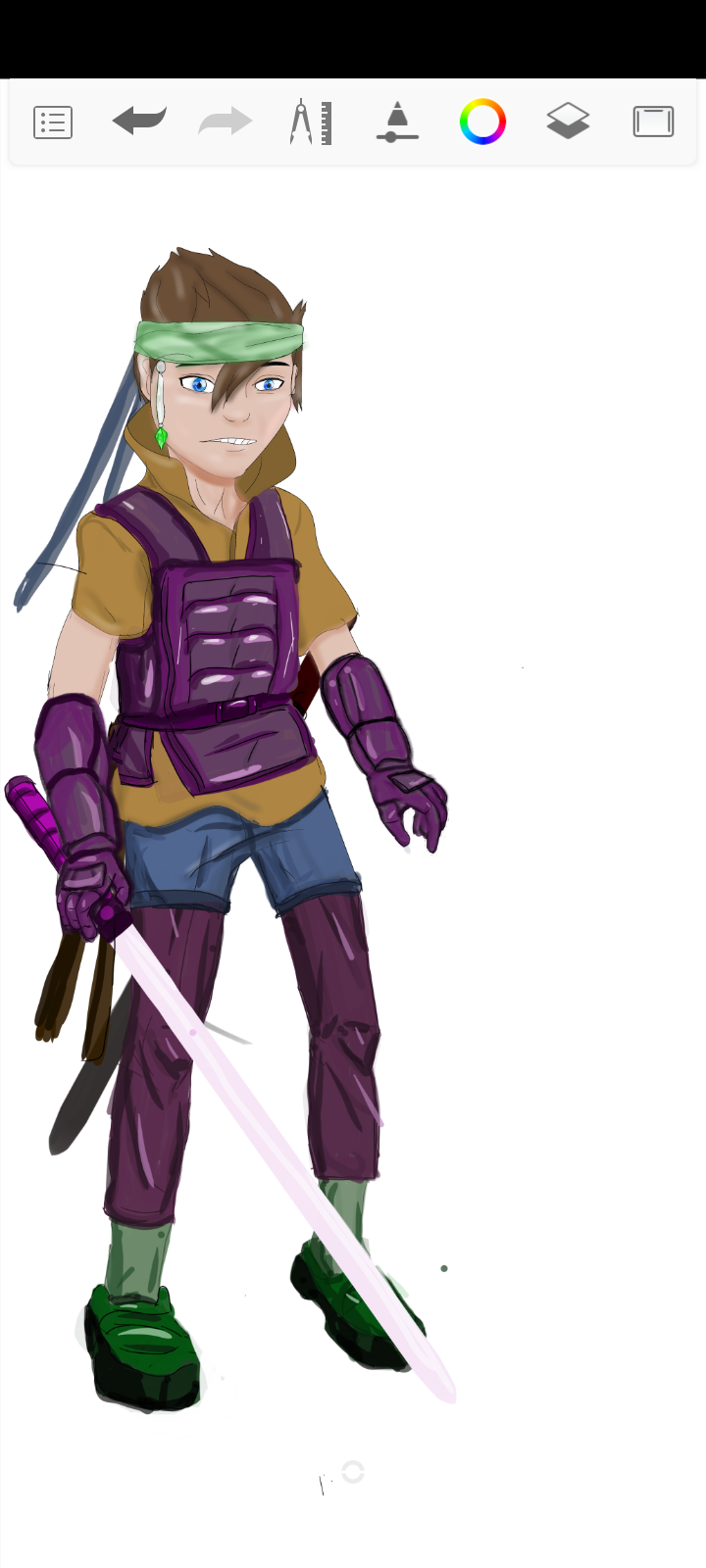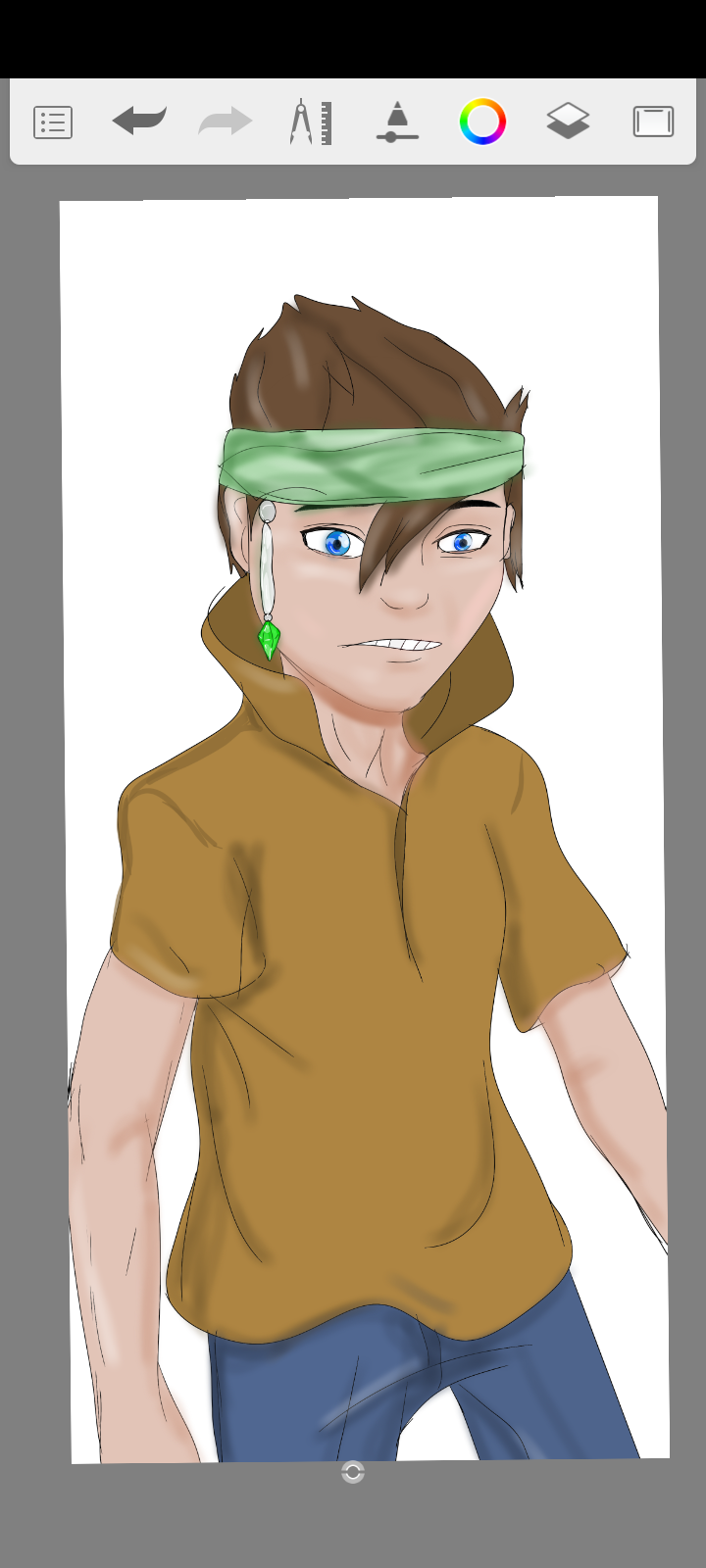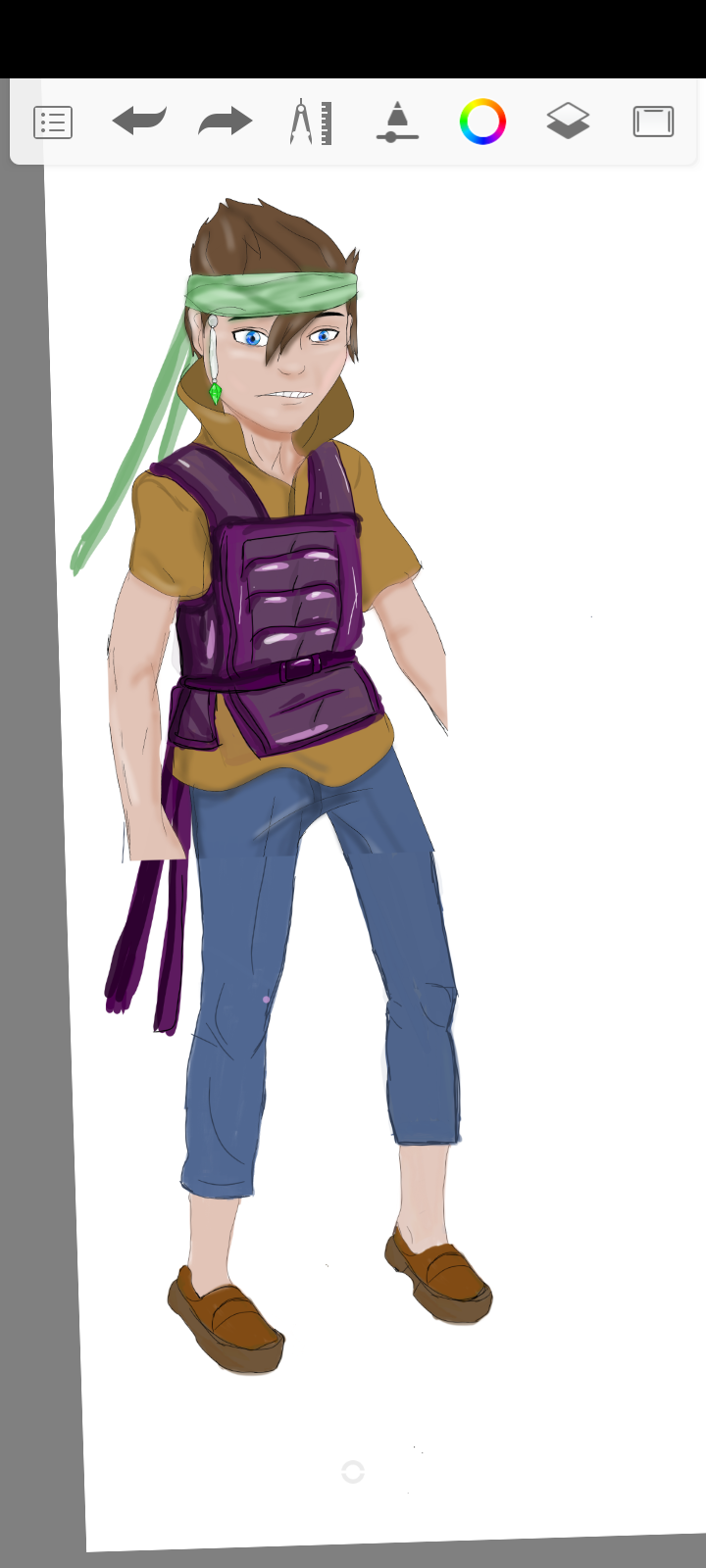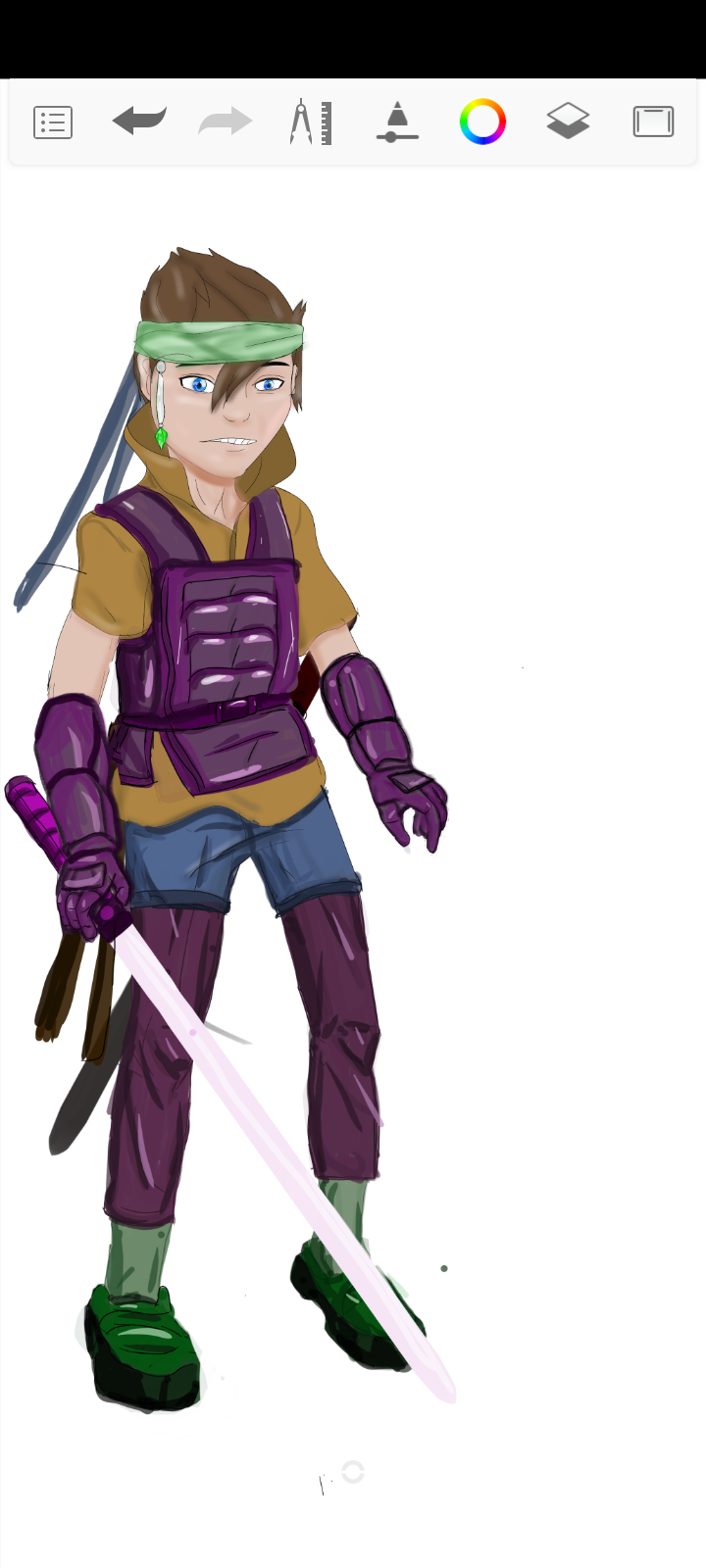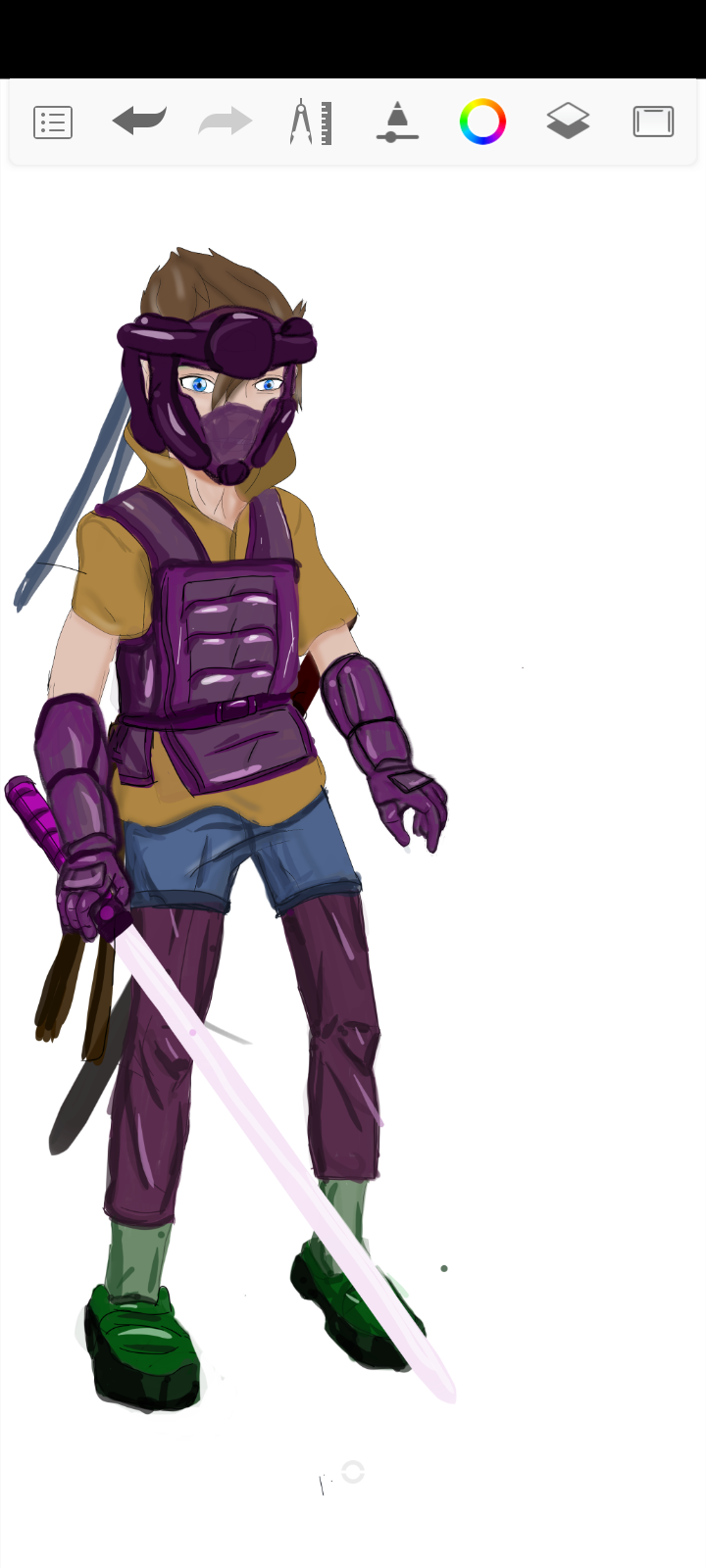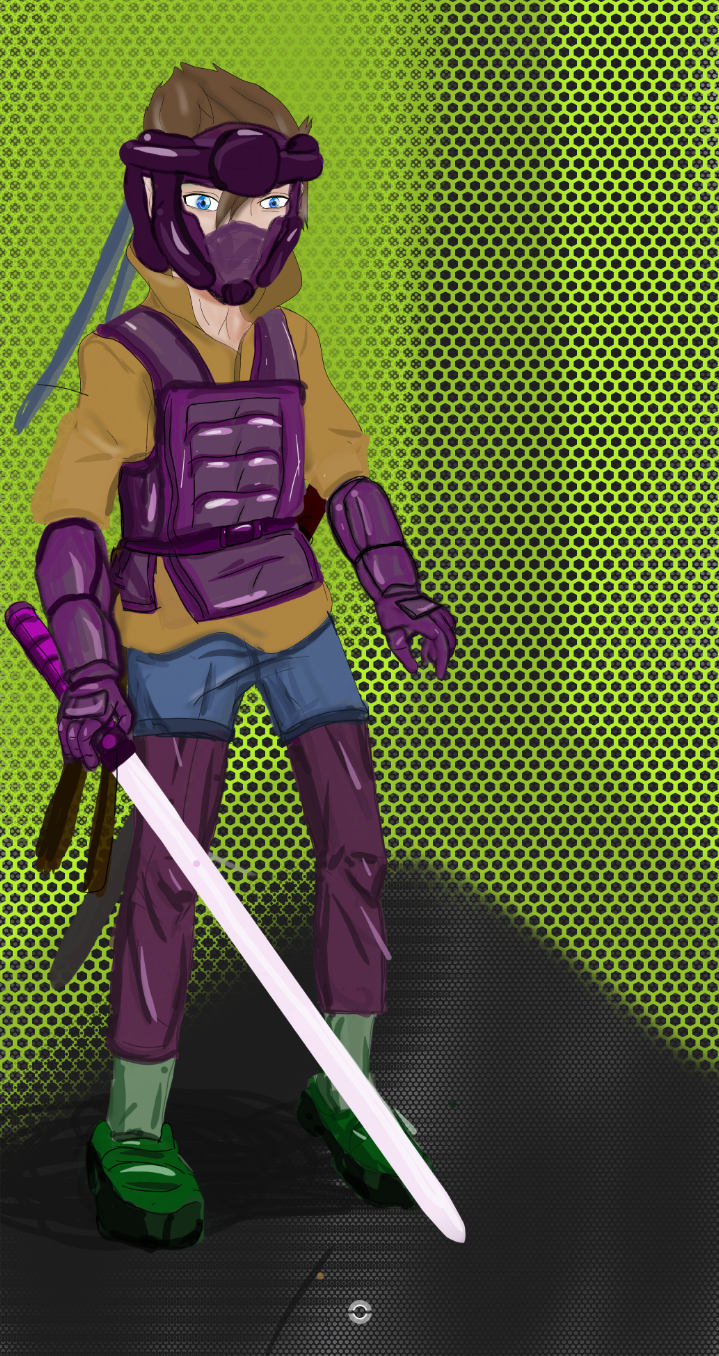 ---
**************************************************************************************
---
💥💢 ESP 💢💥
---
¡Hola chicos!

Hola chicos
Hoy viene el arte esta tarde aunque traté de hacer que mi publicación de estos días fuera por la mañana.
El dibujo se basa en un dibujo anterior de un chico llamado Ren que conoció a Karen en la historia de ficción. Pensé en darle una historia de fondo donde en realidad fue un miembro de esos mismos asesinos y está tratando de destruirlos con la esperanza de estar libre de ellos y el miedo de que vengan tras él.
Básicamente, solo fusioné las capas y residí el dibujo anterior para dar más espacio para las piernas y así uno. Luego se hacen nuevos trucos en nuevas capas como dibujo y armadura, luego el arma es una espada y un casco abierto que no cubre la parte superior de la cabeza, pero deja algunas partes de la cara abiertas.
Su pañuelo está extendido y la longitud de su manga. La mayor parte del dibujo estaba abajo con bolígrafo de tinta, bolígrafo técnico y lápiz también. El fondo se hizo con herramientas de textura.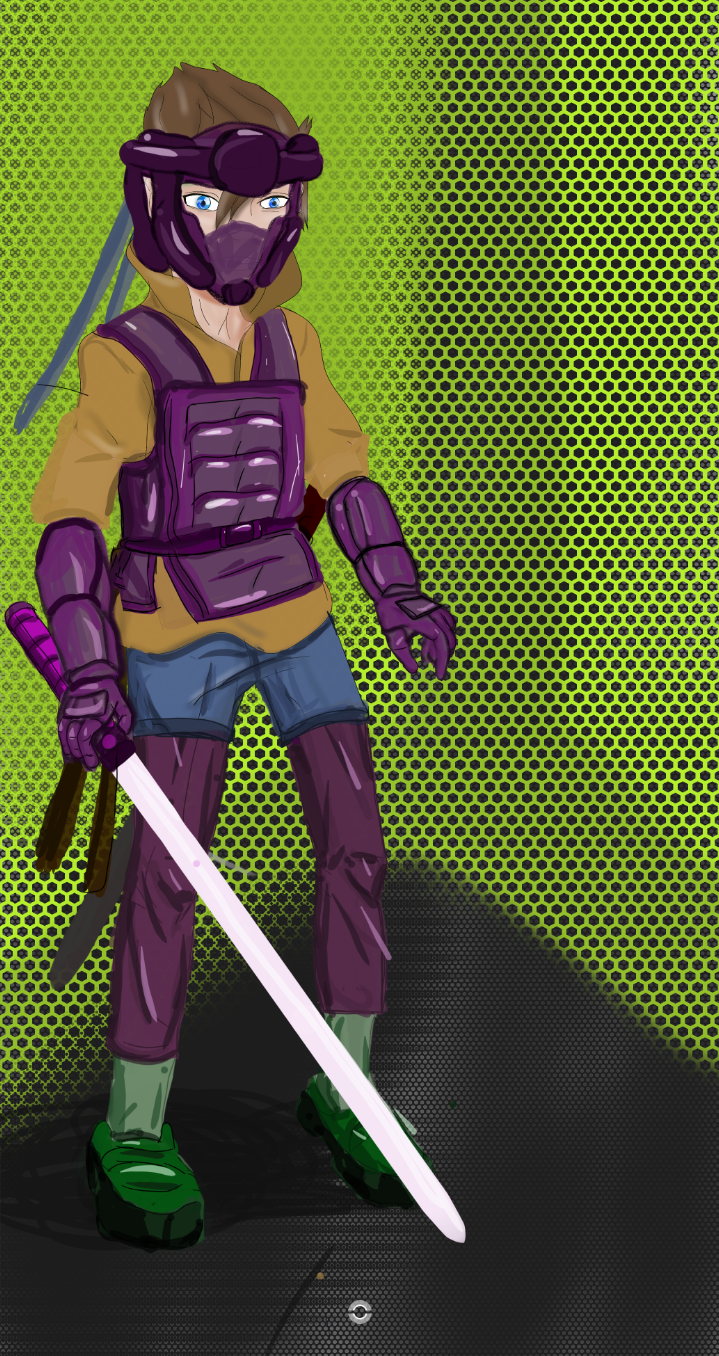 Historia
"¡Karen !, idiota"
"despierta"
Esa es la llamada de despertar de un joven frente a él Karen abre lentamente los ojos y un guerrero vestido enmascarado estaba parado frente a él. Aparentemente, en su mayoría podía escuchar el despertar y antes de eso era como si estuviera en un sueño. Donde la vida va bien para él, su esposa e hijas donde con él. Los sentidos de Karen regresando se sentó un poco y estaba recordando los últimos eventos. Como recordó, estaba tratando de obtener información del asesino que fue principalmente a través de la tortura y lo siguiente que sintió fue un pequeño alfiler en su piel que lo hizo somnoliento e incapaz de moverse y lo siguiente mientras iba inconsciente estaba seguro de que sintió una espada en su corazón. Y con eso fuera del camino lo siguiente es dónde está ahora y quién es el hombre con el que está en la armadura. Y preguntó dónde están y cómo llegó allí y quién era la persona. El tipo respondió, que era un hombre duro para matar y lo encontró con una espada en el pecho. Le dijo que si planea desafiar a los asesinos y bajó así, no espera tener una oportunidad contra el líder de los asesinos, el líder de Black Grimm, la propia Dama Grimm. Y si es información que quiere, no se la darán, sino que morirán mientras viven con un código y lealtad hacia ella. Solo la Lady Grimm puede darle la información que desea, sin embargo, tendría que vencerla primero debido a cómo se aferra a la vida, ella se lo diría en lugar de morir.
Sin embargo, ella no es la líder de los asesinos por nada y como él es difícil de ki y es más fuerte y más rápido que cualquier humano y más agudo también. Y si son iguales, Karen podría tener la oportunidad de vencerla y obtener la información que requiere, pero primero la encuentra y también pasa por el laberinto y las trampas del escondite mientras ella lo construyó bastante bien y la puerta se mueve y cambia de posición. Karen preguntó cómo sabía todo esto y dijo que es porque es uno de los Grimm negros o al menos lo estaba hasta hace un año. Lo encontraron y lo criaron y lo entrenaron para matar. Pero sabía que no era de donde pertenecía, así que se fue. No fue fácil, ya que todavía está siendo cazado por ellos. Si alguna vez cruzan partes con él, se les ordena que lo maten en el sitio. Así que ha estado viviendo en el bosque preguntándose y tratando de averiguar cómo deshacerse de ella. Por ahora, su interés se alinea, sin embargo, le dijo a Karen que si se toma en serio la muerte, es posible que tenga que tomar sangre humana, ya que eso es lo que solo eleva sus poderes a su apogeo y si se queda demasiado tiempo sin tomarlo, eventualmente se debilitará y no será diferente de un humano y más lejos no podrá sanar, pero no podrá morir fácilmente. Será más una maldición. Y todavía no sabe exactamente cómo matar a los de su clase, ya que no sabe cómo llamarlos, siempre pensó que Lady Grimm era la única hasta que conoció a Karen, pero la había estudiado lo suficientemente bien como para notar lo que hace su garrapata a veces.
Pero incluso sabiendo que ella todavía es abrumadoramente más fuerte de lo que pueden manejar. Le preguntó a Karen qué hace exactamente el anillo y por qué se dio cuenta de que siempre se lo pone cuando se va o desde afuera, pero no lo fue cuando está en el escondite o fuera por la noche. Le dijo que el anillo los protege de ser quemados por el sol aparentemente. Como el precio para jugar por ser vampiro era que siguen siendo criaturas nocturnas y no pueden caminar bajo el sol. El guerrero se sorprendió "¡espera! ¿Eso significa algo tan simple como la luz del sol es lo que puede matar a los de tu clase?" Pero, ¿qué tan posible sería llevarla al sol si lo sabe? En cualquier caso, Karen no estaba segura de que eso funcionaría, ya que nunca trató de quedarse demasiado tiempo bajo el sol para ver si es solo una quemadura o puede llevar a la muerte y argumentó que no necesitaba tomar sangre humana, ya que está bien. El guerrero luego le rompió que había estado dormido durante más de una semana. Y luego el guerrero se fue y dijo que cuando está en buena forma y listo para irse, debería soplar un cierto silbato que le dio tan fuerte como pudo y vendría. Y luego encontrarían la entrada y trabajarían juntos para dejar de obtener la información y matarla.
Karen vuelve más tarde a la cueva con la esperanza de encontrar a Vector y aprender más sobre Lady Grimm, tal vez Vector la conozca y también quiere aprender las limitaciones de sus fortalezas y debilidades que no le dijeron antes y cómo matar a su tipo. Al llegar no encontró a Vector.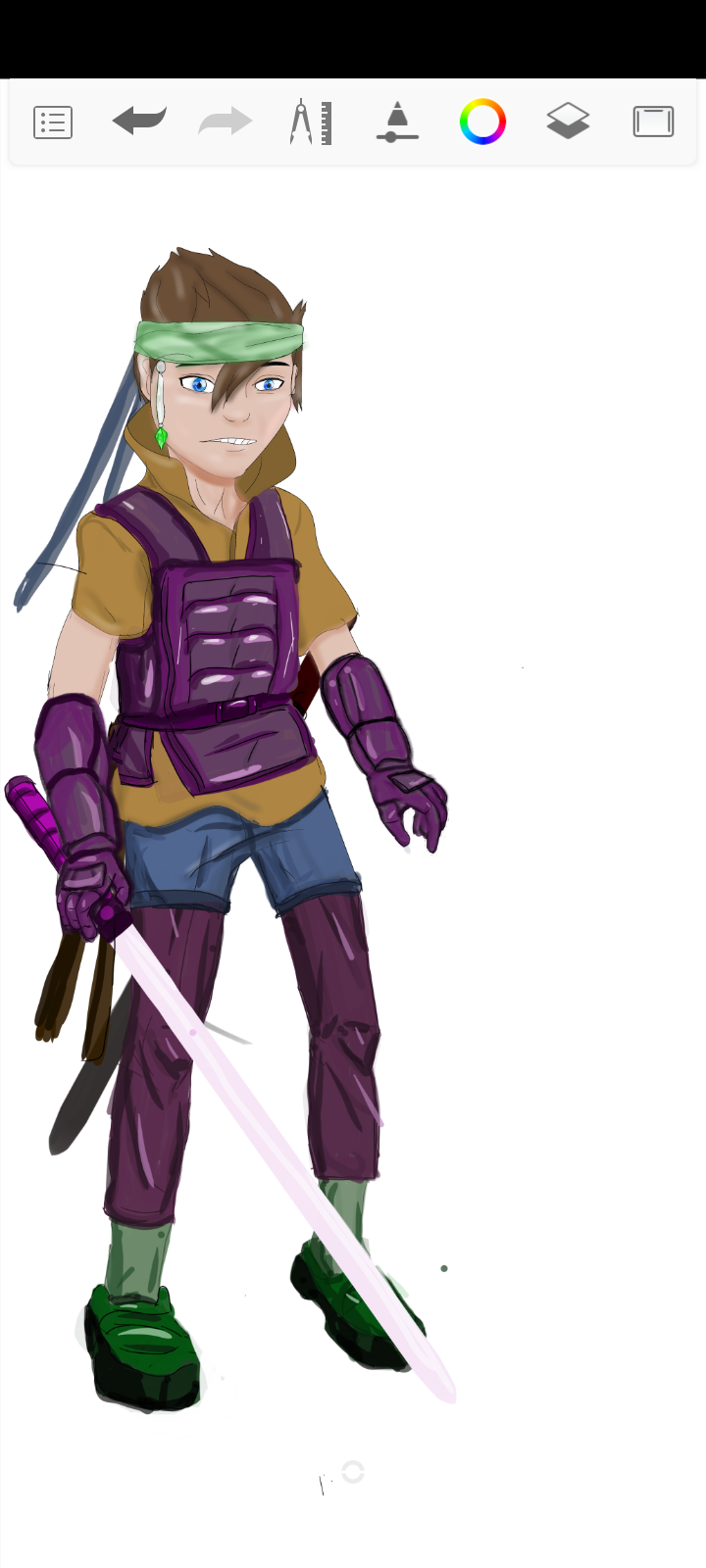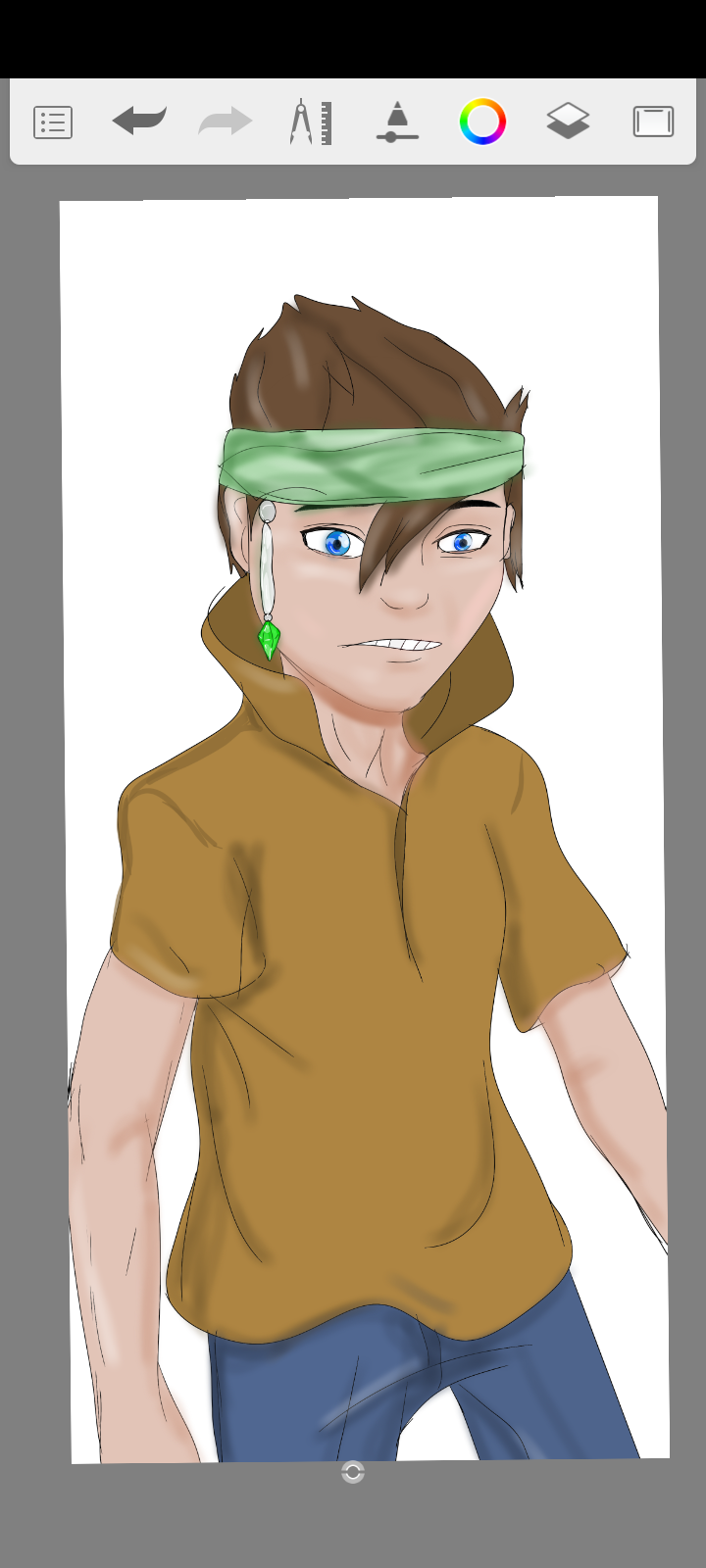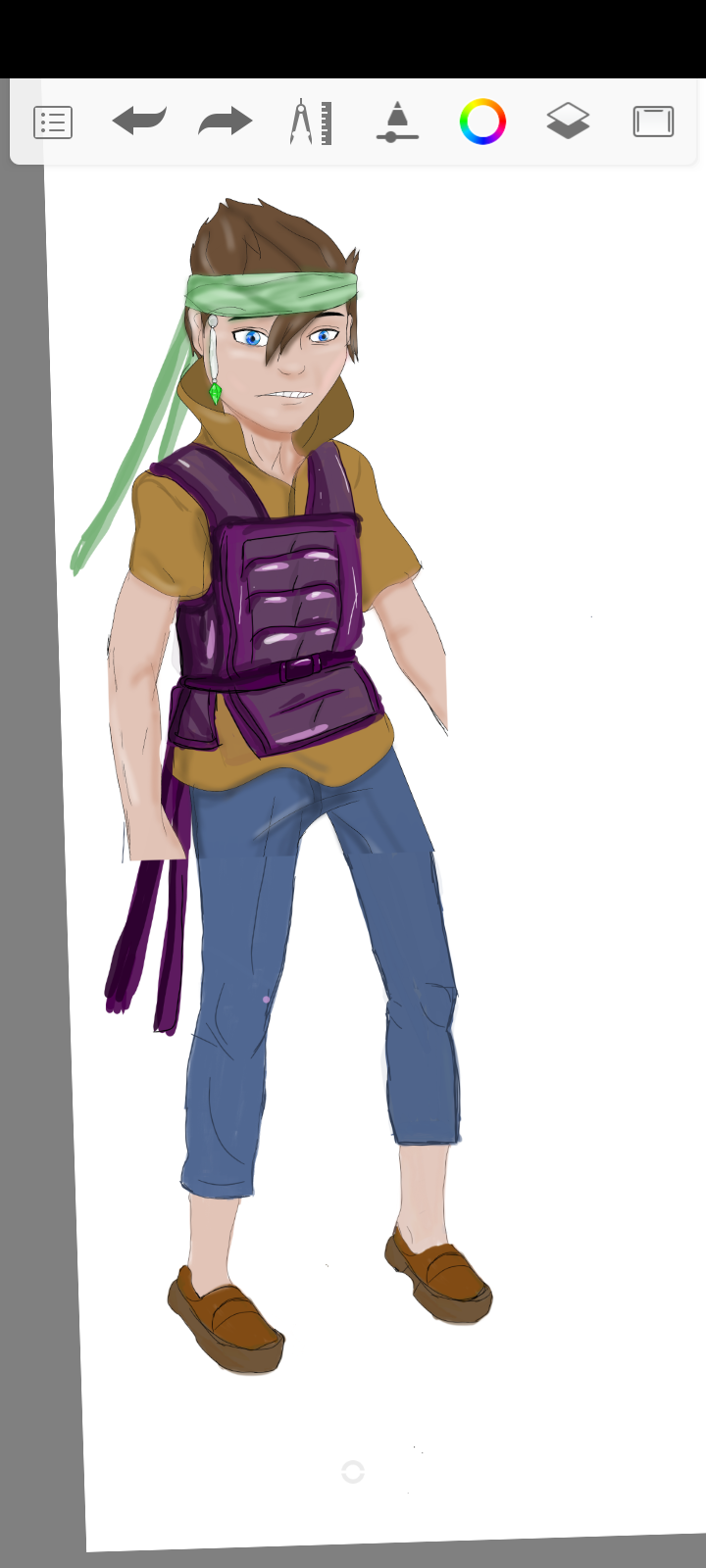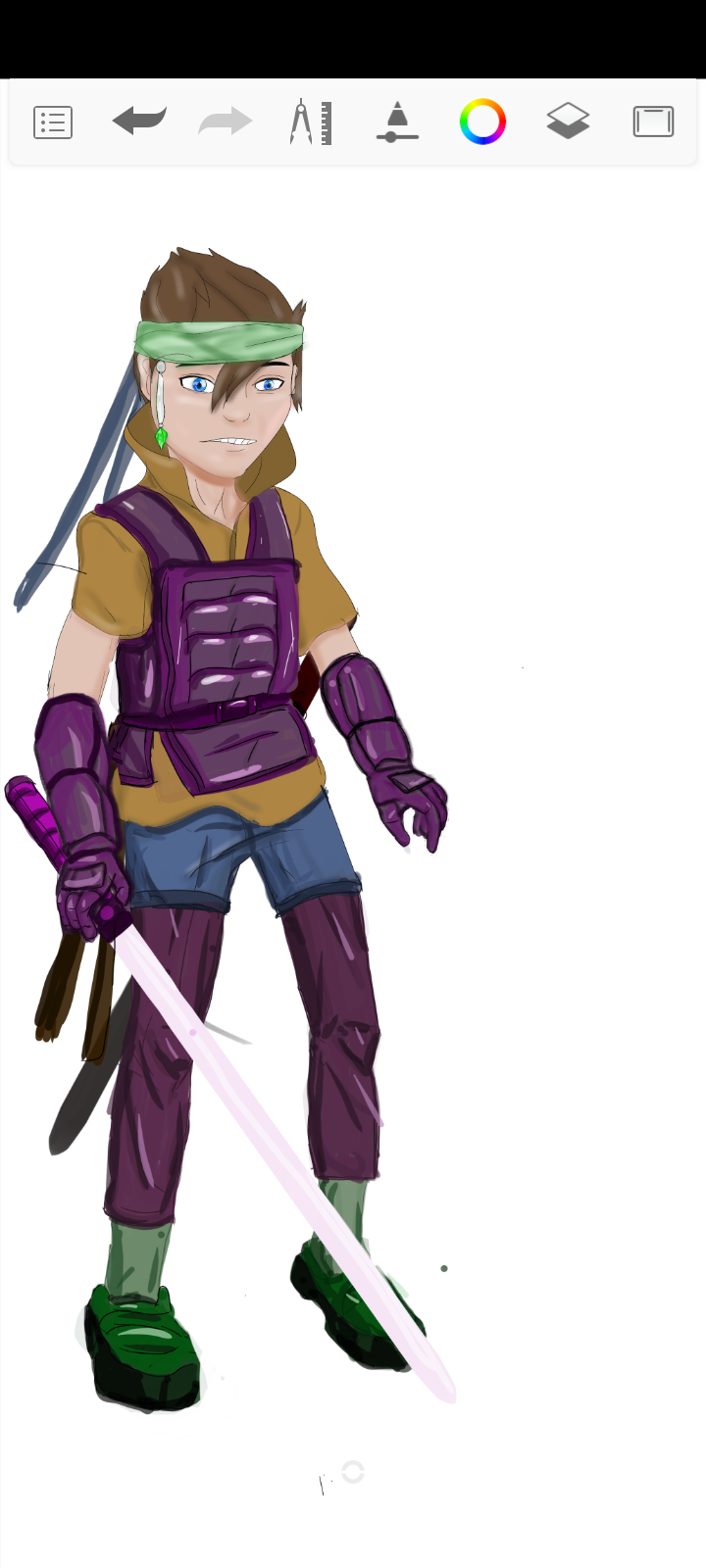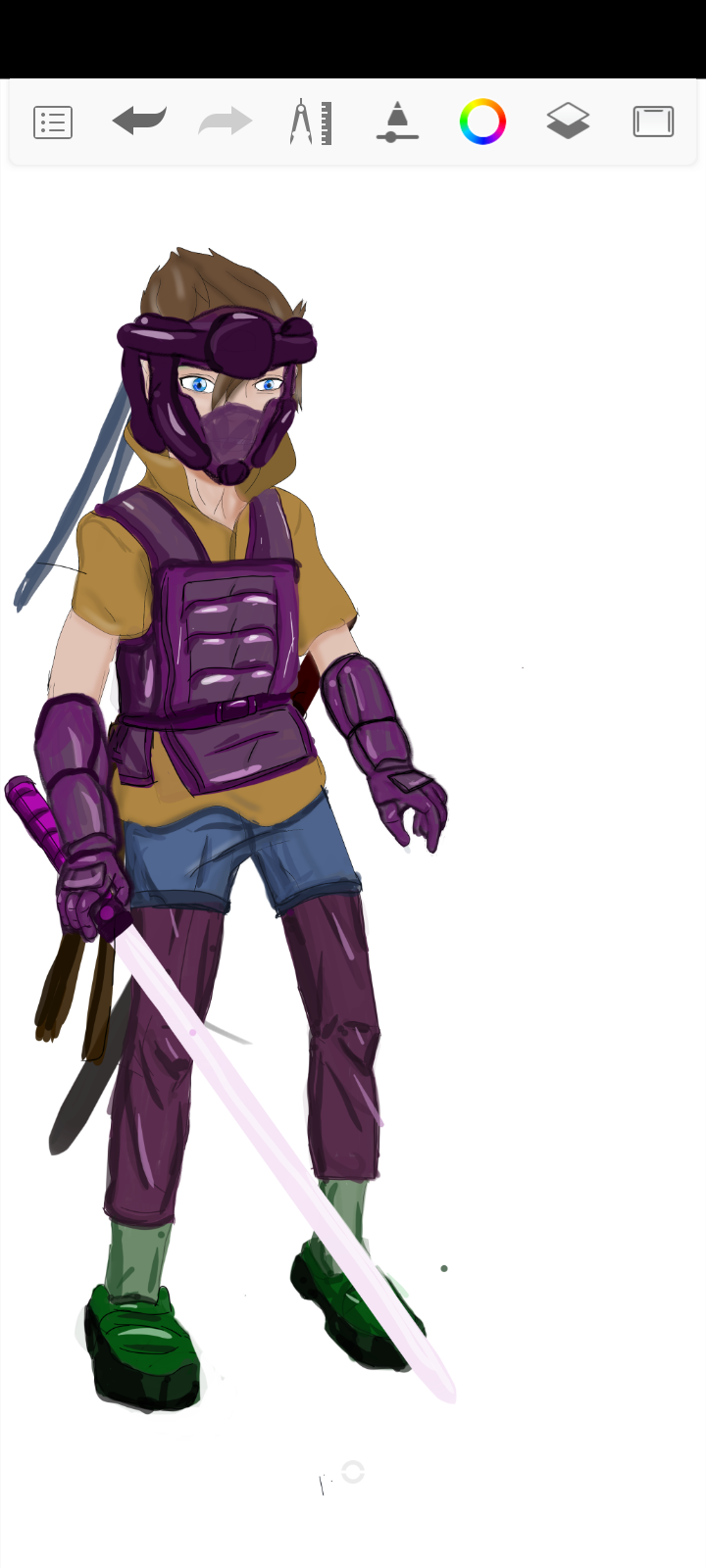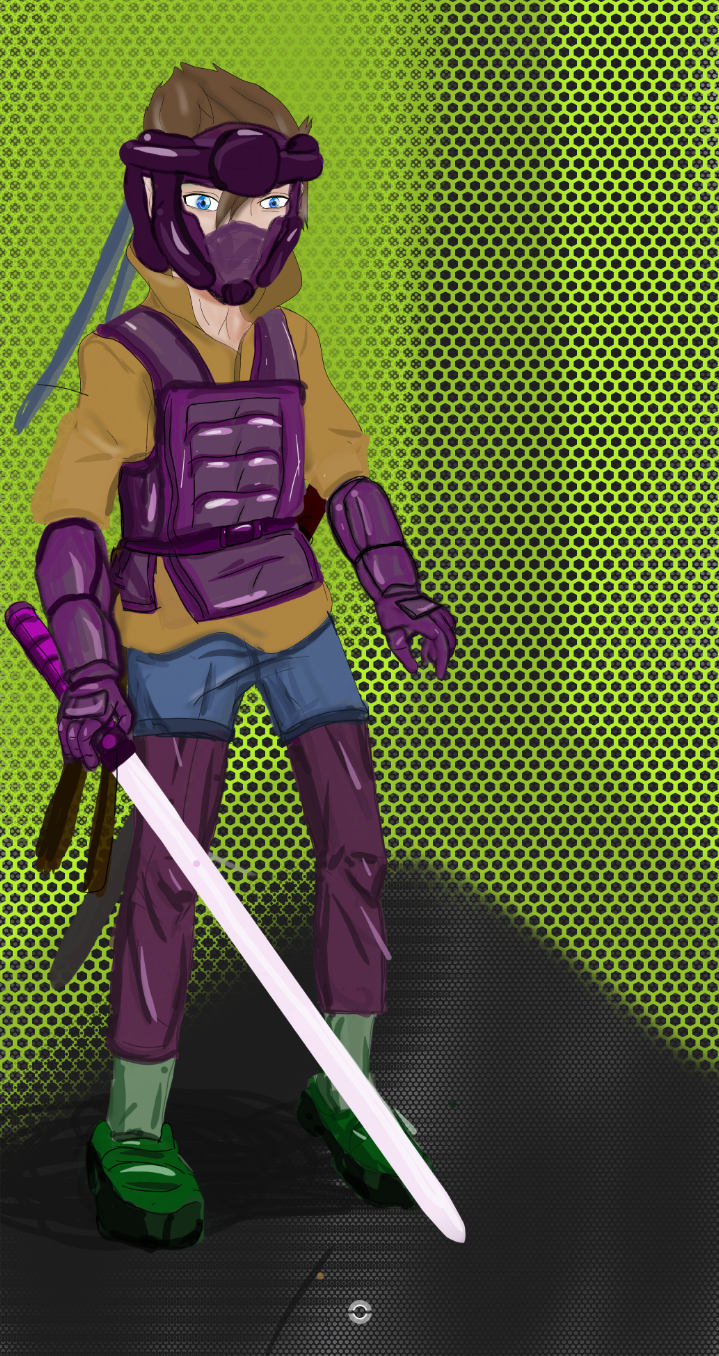 Thanks for viewing
Hive 🚀🚀🚀,
---
---