Spinvest-leo weekly update post - 5 August 2023
Welcome to this weeks update from the @spinvest-leo account. This wallet manages a small portion of the overall @spinvest fund, and sends HIVE back to @spinvest each week to contribute to the pool of funds for dividends. This wallet is managed by @jk6276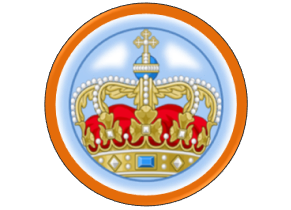 Position changes this week:
As our SPS unstake continues, I have finished building the position in the BXT/HIVE pool on Beeswap. This position is up around the $1000 mark and it's time to start on the next pool. After some thought, and a bit of research, (plus some personal experience with my own funds) I have settled on building a position in the SIM/HIVE pool. For those that are not aware, SIM is the token for the dCITY Hive game. It was very successful early on, but has stabilised and still has a community of players involved.
The reason's for selecting this pool are pretty simply - the SIM token price is relatively stable, the pool itself yields 20% APR in SIM rewards (plus some worthless coins also). Aside from the SIM yield, the SIM portion of the pool position also counts to something called SIM power. SIM power is a 30 day average of your SIM holdings, and it earns a yield also, currently close to 30%, paid daily in liquid HIVE.
So, that means the pool yields 20% of the full amount, plus 30% of half the value, meaning a total yield of 35% (roughly). With a fairly stable token on one side, and HIVE on the other, and a consistency around those yield amounts, I will be focusing on growing this position over time.
No other position changes of note this week.
---
Current holdings:
SPS/BNB pool - $1,063 (down $35 this week)

SPS/HIVE pool - $1,039 (down $76)

SPS/ETH pool - $1,079 (down $31)

SPS Stake - $78 (down $91)

SIM/HIVE pool - $72 (new position)

BXT/HIVE pool - $1,001 (down $44)

Staked BXT - $305 (down $4)

HIVE Power - $251 (down $13)

vexPOLYCUB - $45 (down $1)

ETH liquid - $29 (down $1)

BNB liquid - $11 (down $1)
Asset exposure
Using the above values, and splitting pool positions into their components, we can calculate the total exposure to each asset for this wallet.
SPS - $1,669 - 34%

BNB - $543 - 11%

ETH - $569 - 11%

HIVE - $1307 - 26%

SIM - $36 - 1%

BXT - $806 - 16%

vexPOLYCUB - $45 - 1%
---
Commentary:
Aside from the new position in the SIM/HIVE pool noted above, there are a couple of other things worth discussing.
The yield from the BNB/SPS pool has dropped significantly. This pool was consistently generating around 40% APR, for an extended period of time. It appears that in the last week or so, a significant amount of new liquidity has been added - around half a million dollars worth it appears. This is obviously a good thing in terms of availability of liquidity, and a sign that someone with a significant position has confidence in the investment. However it has dropped the earnings from one of our main income drivers down notably. Not changing anything here, but it is just interesting to note and keep an eye on future developments here.

Overall, the week shows a drift lower in values over all positions, in line with the state of the crypto market overall. We dip just under $5,000 wallet value overall. We are still up around $500 from where we were a month ago, adjusted for the $1500 additional capital sent from Spinvest main account. We were around 3K a month ago, added 1.5K in fresh capital, now around 5K. Down this week, but up over a longer time frame.
---
Totals and conclusion:
Total asset value last week: $5,198
Total asset value this week: $4,973
Weekly gain/loss: drop of $225
100 HIVE sent to @spinvest for weekly dividends.
Thanks for taking the time to read our weekly update. If you would like to learn more about @spinvest, and the $SPI token, check out the main account and review the weekly update post.
Posted Using LeoFinance Alpha
---
---