My Splinter lands Journey (Started: November, Gold Rank with Nature) Part 2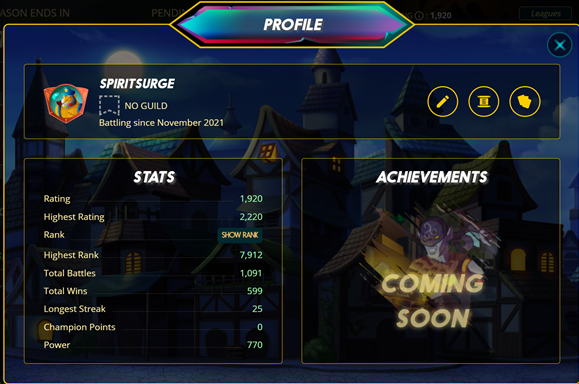 Hello Dear Splinterlings,
I am back now to finish what I have started. In the previous post, I talked about the better non-legendary nature cards. I am assuming that we don't have enough resources to rent those legendaries yet...
Please find the link below if you need to catch up:
https://peakd.com/hive-13323/@spiritsurge/my-splinter-lands-journey-started-november-gold-rank-with-nature-part-1
So before we start keep in mind that we must learn to crawl before we learn to run....so it is better than in the start we practice our comps in bronze III with no rule sets...sure we lose out on DEC rewards but we get an understanding of how matchups work...which is more important than anything else...the formation that you need to be doing is similar to the image below: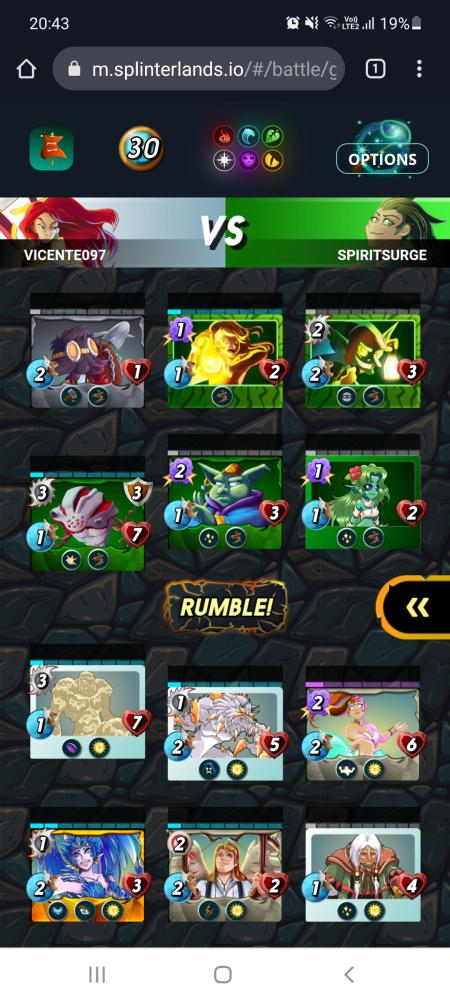 Let us talk about this formation. I have opted to go for mycelic infantry instead of simply looking at this player's past 5 matches
There is 10 dmg on the board that the tank will face..and we have 6 heal...with mycelics ability that dmg gets reduced to 7 dmg....meaning that the mycelic dies in 10 turns if we do nothing and 6 heal happens every turn...this match in essence is over.
we have 2 low health characters to soak and reflect thorn dmg on sneak/opportunity units...but note light can deploy upto 3 sneak characters to demolish the backline.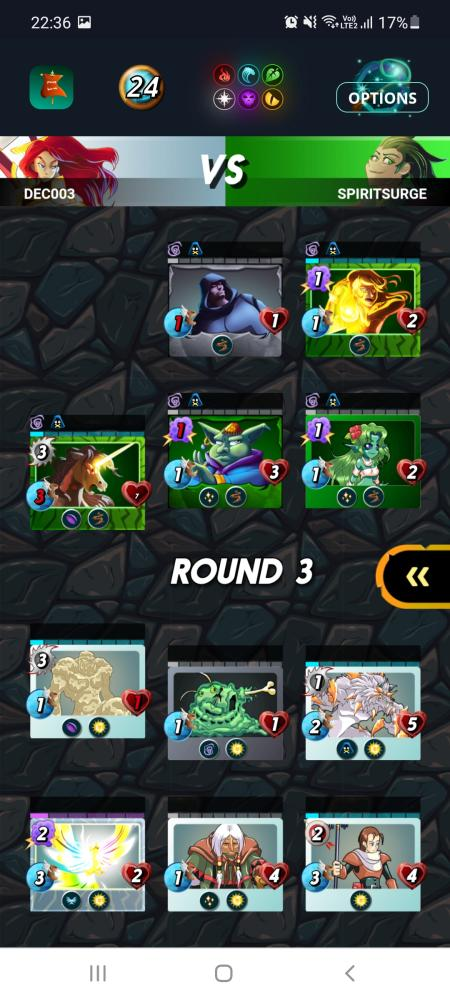 Same as last match...with unicorn there is only 6 dmg on the tanks and we have 6 heal...the fodders on the back row are redundant.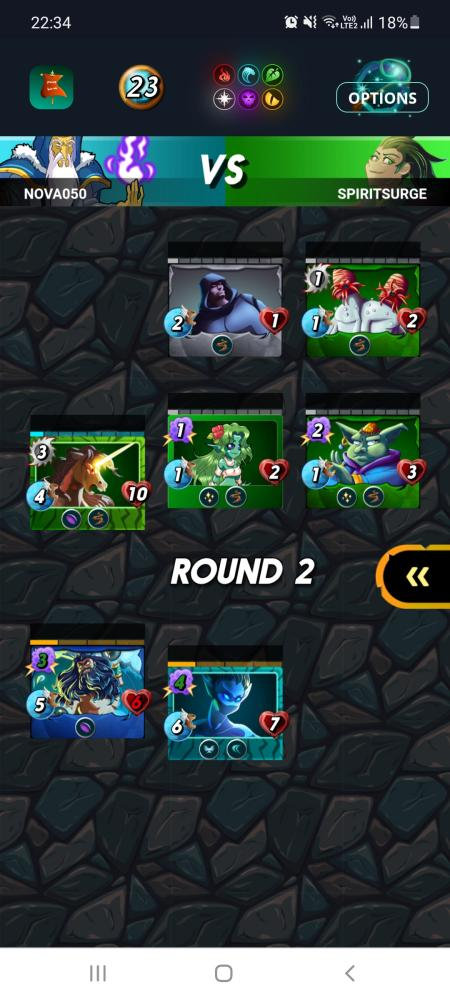 Oh no but what if they have legendaries...just look at the matchup they have 5 dmg on the tank and we have 6 heal....so...you can do the math..
So what if you are facing a player who is mirroring you...that match would never end...keep in mind that this lineup is by no means in fallible...it is weak to snipe formations...in fact one of the biggest destroyer of cards is below:
Mitica Headhunter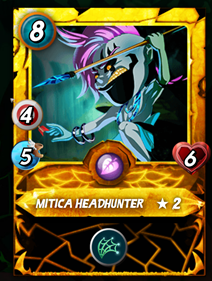 The healers will dissolve...so if you see this in your opponents 5 matches do not play double healer...you may want to go towards something that hits the backline really hard.
With more experimentation, you will understand how your lineups will match...I will come back with part 3 and break down further matchups with actual rules this time. I do plan to write about my second favorite splinter with Light as that is another amazing class with the chaos packs...let me know in the comments which splinter appeals to you and what you think of this strategy.
Have a good day!!
---
---