Time Crystal ⇆ DEC Swap Feature by XBOT
You can now trade Time Crystals against DEC using our new swap feature.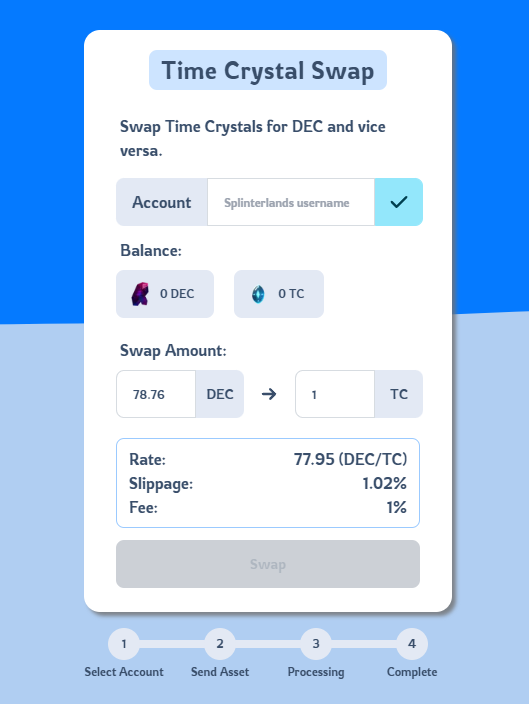 Time Crystals are used in the upcoming Land 1.5 release.
Each Time Crystal token will provide 10K PP towards a construction project. In phase 1.5 the only available construction project will be clearing the land. Clearing a Common rarity natural land plot will take 1.5M PP in total, so 150 Time Crystal tokens may be spent to complete it immediately. No worker cards, staked DEC, or Grain will be needed if Time Crystals are used to complete the construction.
...Time Crystals will also be available to purchase at any time from the local Castle by burning 100 DEC or DEC-B per token
---
How does it work?
We've setup an automated account/bot to facilitate trades.
The bot detects incoming transfers of either DEC or TC, and transfers back the other asset.
The rate of each trade is determined at the time of the trade, and is based on the ratio of assets in the account.
---

---
---