Splinterboost: December 2022 Earnings Update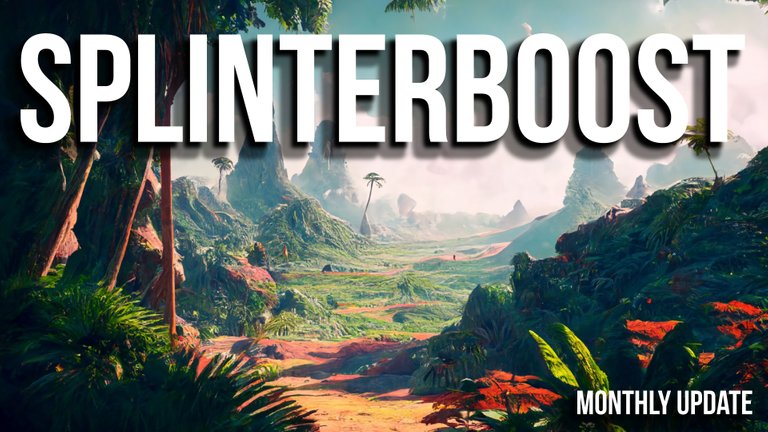 Time to get ready you wrap up the year the first full month of @splinterboost was a huge success and I really want to thank everyone who has supported the project in the early stages as this beast grows into a support machine for the Splinterlands community. I will go into some of the stats for the first month along with some achievements and goals for the next year.
Account Breakdown
Here is a breakdown of the Account stats so far we will adjust this table every month to log the growth of the account over time that can be tracked via the monthly updates.
| Month | Hive Delegated | Total Hive Staked | Hive Earned 30 days |
| --- | --- | --- | --- |
| December 2022 | 18,326.70 | 140.63 | 140.63 |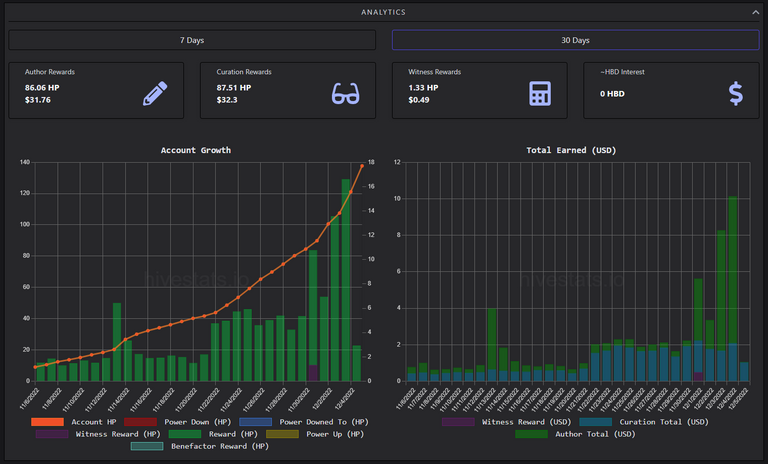 As you can see above we have been seeing great growth in the account size in HP which was my original thought when starting this, I see many projects that do full payouts in liquid which requires the curators to unstake hive. We will be doing the opposite and compounding all the HP we earn to increase rewards and earnings of users delegating to the bot. (In theory as the account grows over time so should your earnings in HBD payouts without you having to increase your stake).
We are also seeing very nice author rewards for our daily stats, we had a indexing memory bug last week that crashed the reporting scripts that should now be fixed and get our reports posting again.
Splinterboost Witness Node
Another great thing I was able to do this month was start a witness node, for now I am floating the cost of this and will work to bring the hosting down to a cheaper version over the next few months which will make it sustainable for the project using my own hardware. The goal of becoming a witness is by being a top curator in the space I think that running a witness node is a great way to support the HIVE blockchain and by our users voting and getting us into top 100 over the next year we will be able to redistribute the rewards to delegators and give even larger boosts to content.
You can vote for splinterboost as witness here
Voting is free and you can vote for up to 25 witness to support the block production on hive
HP Delegators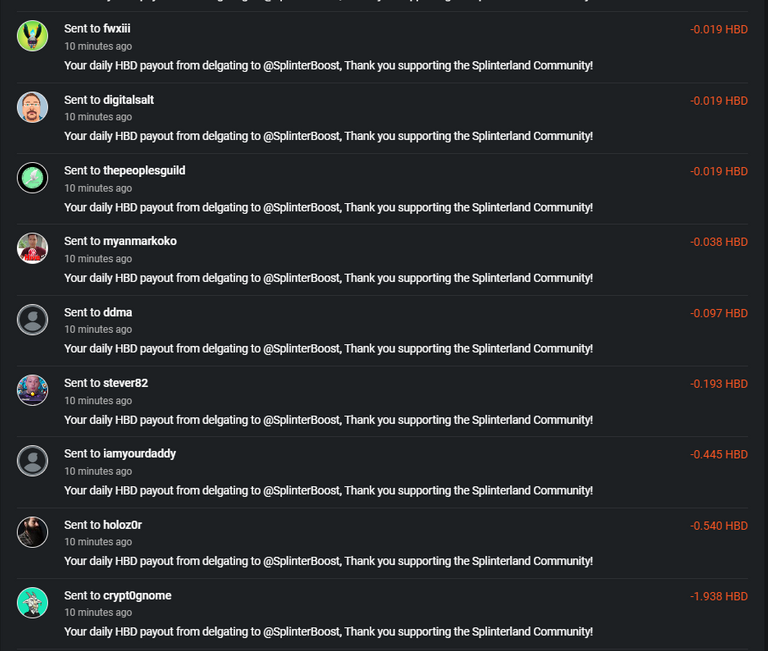 It has been a great month for users delegating to the bot and I don't have the exact ROI/APR numbers yet but mean to do that in the future when we get some more data but the payout system has been flowing perfectly and pays out everyday or stores your payout until it is greater than 0.001 HBD.
---
Delegate Hive Power to Earn HBD Daily
If you are interested in earning passive income you can simply delegate some of you HP to the bot and we will do the rest!
Minnow ::::: Delegate 10
Trout ::::: Delegate 50
Dolphin ::::: Delegate 100
Orca ::::: Delegate 500
Whale ::::: Delegate 1000
---
That's all for this month, be sure to like the post and we will see you out there on the battlefield!
---
---