Splinterlands BATTLE MAGE SECRETS Weekly Challenge: EARTHQUAKE!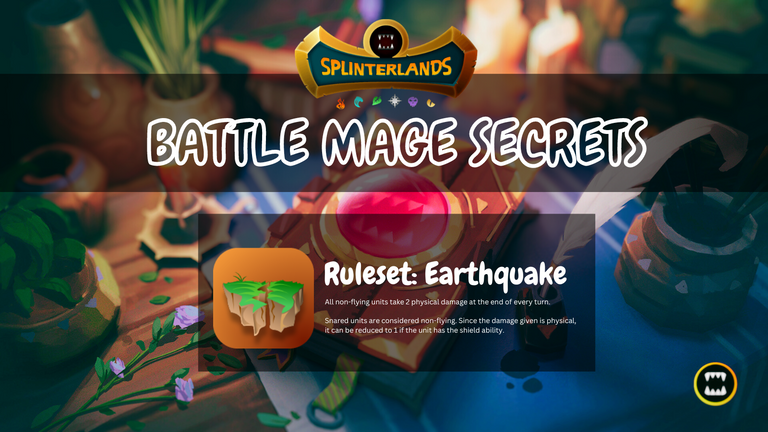 Good day, everyone! It's time again for another battle challenge from Splinterlands. This time, the battle challenge is
Earthquake
Ruleset. If you would also like to participate, please make sure to check their post here -
BATTLE MAGE SECRETS Weekly Challenge!
For this post, I am going to share a battle with Earthquake Ruleset in Wild Ranked Silver League. If this piques your interest, please continue reading this post.
---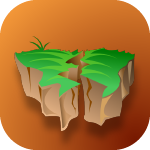 RULESET: Earthquake
Description:
All non-flying units take 2 physical damage at the end of every turn.
Snared units are considered non-flying. Since the damage given is physical, it can be reduced to 1 if the unit has the shield ability.
Because non-flying units are guaranteed to take 2 physical damage at the end of each turn, it is highly likely that the opponent will use Flying monsters or a summoner that grants Flying ability, such as Brighton Bloom. Also, be wary of monsters with the Snare ability, which removes the opponent's Flying ability. Because Earthquake deals physical damage, you should also consider using monsters or summoners that grant Armor to allies.

Battle Configuration

Here are the rulesets and mana cap to consider for this battle. "Earthquake: Non-flying Monsters take 2 Melee damage at the end of each round." and "Reverse Speed: Monsters with the lowest Speed attack first and have the highest chance of evading attacks." are two of the ruleset in effect here. The mana cap is 41, therefore I have enough to use numerous monsters. Aside from the Earthquake Ruleset, I also need to consider the Reverse Speed Ruleset. Kelya Frendul and Possibilus the Wise are in my Water deck. Despite the fact that Kelya Frendul grants Armor to allies, I would not use it due to the +1 Speed benefit and will put my monsters to disadvantage. In my Earth deck, I have Obsidian and Immortalis, both of which are very effective in this battle. And for my Dragon deck, I have Quix the Devious, and even though I have monsters with Flying abilities in my Dragon deck, I will not utilize this summoner because it will give my opponent an advantage owing to its Speed debuff. In this battle, I continued to use Obsidian as my summoner and a monster with Flying ability. Below was my lineup.
Obsidian (Summoner): I planned on using monsters with Magic attack and also with Speed of 1 in this battle. This was the reason why I used Obsidian over Immortalis and Possibilus the Wise.
Mycelic Infantry (Pos 1): It has 3 Armor which could hold 2 rounds of damage from Earthquake. It also has 1 Speed which is best for Reverse Speed ruleset.
Mycelic Slipspawn (Pos 2): It will attract all incoming attacks from the enemy and has a nice amount of HP and Magic Attack. This will prevent early death to my other monsters due to direct damage from the enemy plus Earthquake damage.
Regal Peryton (Pos 3): This was the only monster with Flying ability and even though it has 6 Speed which is at disadvantage against Reverse Speed ruleset, I am confident that its Magic Attack will surely hit.
Fungus Flinger (Pos 4): The idea was for this monster to die first either due to Earthquake or enemy damage. Its Martyr ability will be very useful to Regal Peryton and Goblin Psychic in the long run.
Goblin Psychic (Pos 5): This was my support monster that will heal any damage dealt to my Mycelic Infantry either from Earthquake or from the enemy. It also has magic damage and a Speed of 1 for the Reverse Speed ruleset.
Queen Mycelia (Pos 6): This monster ability was very useful in Earthquake ruleset. It will provide 2 Armor to allied monsters which will help in protecting them from the damage of Earthquake.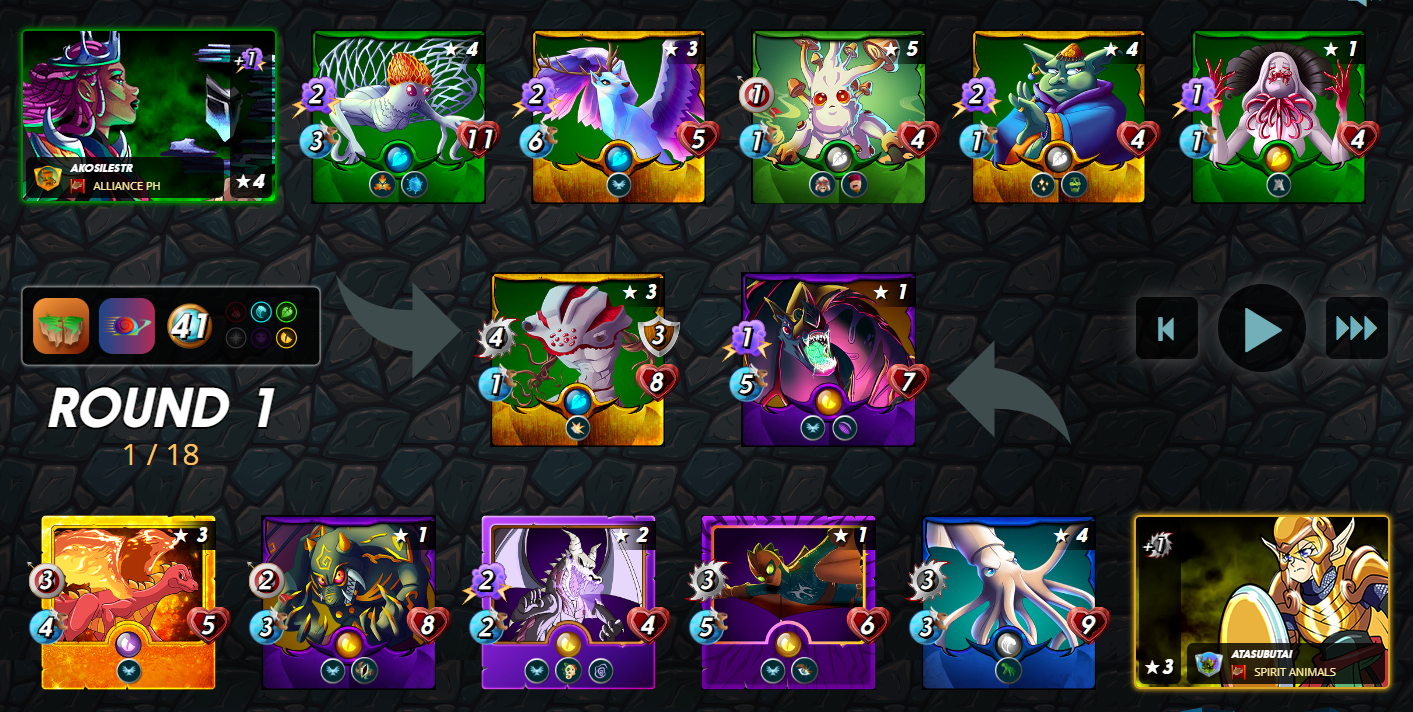 Battle Summary and Analysis
The opponent used the Dragon element and summoner Daria Dragonscale, who grants allied monsters +1 Melee Damage. The opponent lineup was quite good, as 5 of the 6 monsters had the Flying ability. The monster in first position has the Void ability, which was really handy against my lineup. The opponent lineup consisted of a mix of melee, ranged, and magic attacks from the Dragon-Water deck. The +1 Melee Attack damage benefitted Dragon Jumper and Flying Squid, while the rest dealt enough damage to beat my lineup. However, the majority of the opponent monsters have a high Speed, which puts them at a disadvantage against the Reverse Speed ruleset. Please see the replay below to see how I won this battle despite the enemy's advantage in terms of abilities.
---
Battle Replay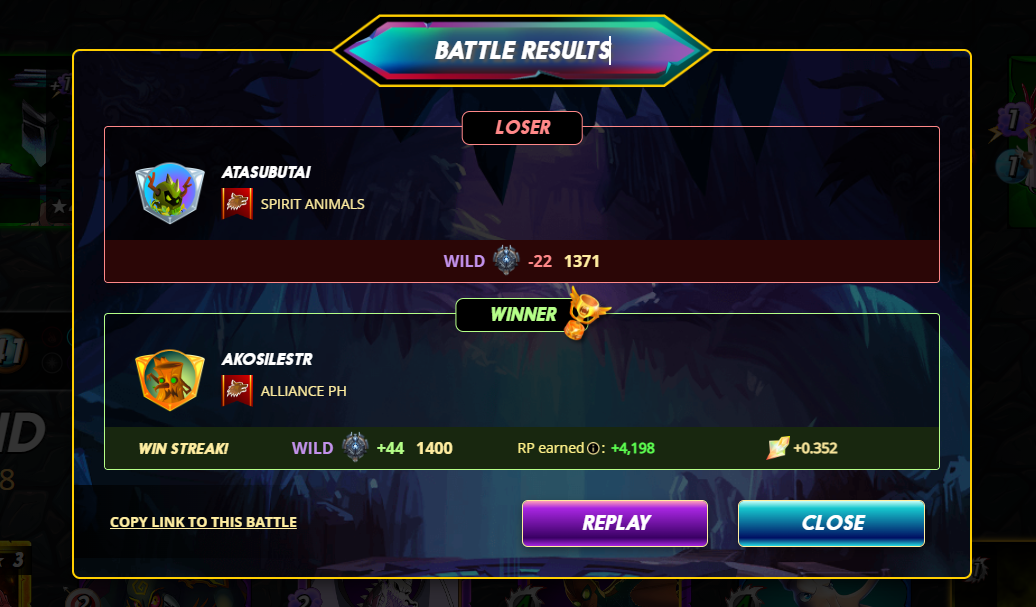 By granting Regal Peryton a +1 to all of his stats, Fungus Flinger actually played a significant part in this battle. A significant contribution was made by Queen Mycelia, who added protection from melee and ranged attacks. Goblin Pyschic, Mycelic Infantry, and Mycelic Slipspawn worked together to prepare for the onslaught by Regal Peryton. By acting as the monster that dealt the winning blow to the opponent, Regal Peryton fulfilled its task. In conclusion, each Summoner and Monster played a part in this battle's success.
---

That's it, and thanks for reading. If you're interested in playing Splinterlands, here is my game link - splintercell-01.
Visit @Splinterlands to view more amazing posts! And always keep on battling!!!
*Images used are from Splinterlands and Peakmonsters and edited in Canva.
---
---