Blight // Splinterchampion NFTs!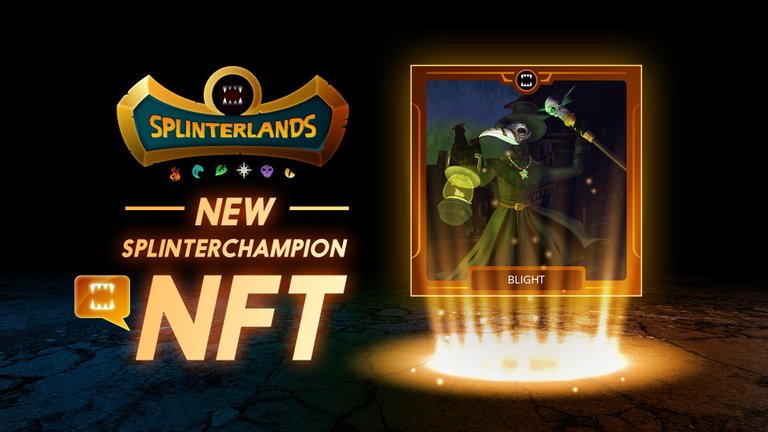 Splinterchampion NFTs
We've been releasing official Splinterlands NFTs on Splintertalk and now we want to give the opportunity for our Art Contest Winners to tokenize their art and market it to our audience!
We've created a separate account for this purpose called Splinterchampion and Blight is our newest Art Contest Winner's NFT release!
Click on the link below to view the NFT: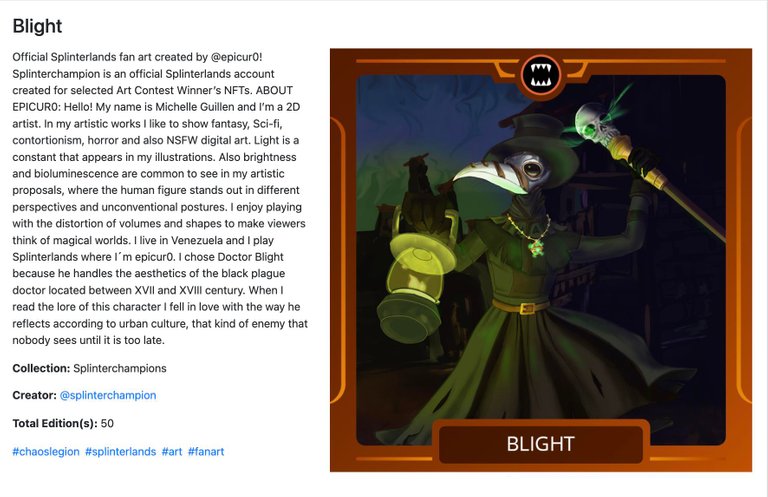 ---
Blight was created by @epicur0!
ABOUT EPICUR0:
Hello! My name is Michelle Guillen and I'm a 2D artist. In my artistic works I like to show fantasy, Sci-fi, contortionism, horror and also NSFW digital art. Light is a constant that appears in my illustrations. Also brightness and bioluminescence are common to see in my artistic proposals, where the human figure stands out in different perspectives and unconventional postures. I enjoy playing with the distortion of volumes and shapes to make viewers think of magical worlds. I live in Venezuela and I play Splinterlands where I´m epicur0. I chose Doctor Blight because he handles the aesthetics of the black plague doctor located between XVII and XVIII century. When I read the lore of this character I fell in love with the way he reflects according to urban culture, that kind of enemy that nobody sees until it is too late.

We'll be keeping an eye out for high-quality pieces in the weekly art contest and will be working to empower the artists in our community to expand their reach, grow their brand, and stack up some SPT for making consistently awesome art!
Selected artists will have the opportunity to mint their NFT art on our new account, Splinterchampion, which is the new official Splinterlands account for our Art contest winner's NFTs and then we'll use our reach and social marketing teams to spotlight these users and help them grow!


Click Here for the latest Splinterlands updates

| SPLINTERLANDS.COM | SPLINTERSHARDS (SPS) | BLOG | DISCORD | TELEGRAM |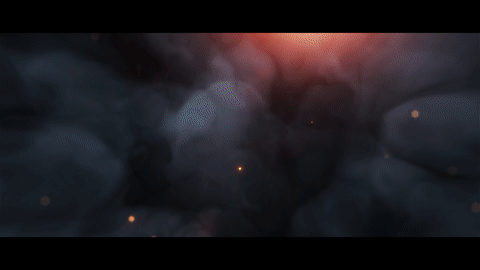 ---
---