Chaos Legion General Sale Info & Airdrop Reveal!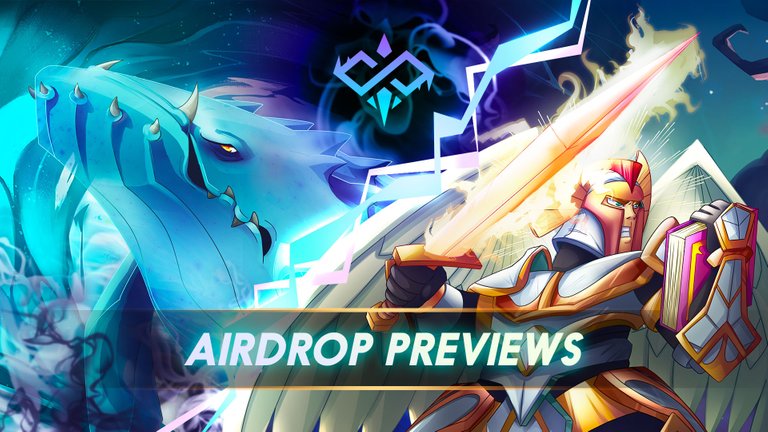 At the time of writing a little over 1.4M Chaos Legion packs have been sold in total (including bonus packs) and just over 1M of them have already been opened! You've probably come across some of the new cards causing chaos on the battlefield, and hopefully you got to cause some chaos yourself!
For those of you who haven't jumped in yet, there's still a lot left in the Chaos Legion launch/sale event, so it's definitely not too late to get started.
We're currently still in the second phase of the sale, which requires VOUCHER tokens in order to purchase packs in order to give everyone an equal opportunity to participate. The current phase is scheduled to end on January 12th, 2022 and then the remaining packs will be made available for sale - without requiring VOUCHER tokens - on January 17th.
You can read more about the second phase and general sale in this post: Chaos Legion Release & Second Pack Sale

Some players have expressed concern that packs may sell out very quickly in the general sale so that they will not have a chance to get any. We encourage anyone who is worried about a quick sell out to get their packs during the current phase of the sale where there are guaranteed to be packs available for the next few weeks. While VOUCHER tokens are required to purchase packs during this phase of the sale, those tokens can be earned for free by staking SPS in your account, or can be purchased from other players on the Hive Engine and TribalDex markets.
Finally, we want to assure everyone that we will refund any purchases of Credits to players who were legitimately unable to use them to purchase Chaos Legion packs during the general sale due to either the packs selling out within the first 24 hours and/or a technical issue that prevented the purchase. Any requests for refunds must be made within three calendar days from the start of the general sale and will be refunded in the same amount and currency that was used for the purchase, regardless of changes in external market prices of that currency and excluding any transaction fees.
Airdrop Cards
As most of you know, when the second sale phase ends the first two airdrop cards will be released into the Chaos Legion set and each pack purchased in either the presale or the second sale phase will have a chance at receiving both of them!
Both cards will be Legendary rarity and each pack will have a 0.33% chance of receiving both cards. That means that on average one out of every 300 packs will receive one of each of the two new airdrop cards. Additionally, each pack has a 0.33% chance of receiving each card, so it is possible (however unlikely) that a single pack could receive both cards.
Furthermore, players will be GUARANTEED to receive one of EACH of the first two airdrop cards for every 300 packs purchased! Unlike the special Doctor Blight airdrop, there will be no amount of packs that guarantees a gold foil version of the cards, however the chances of receiving a gold foil version of the cards will be increased to 4% from the typical 2% - meaning 1 out of every 25 airdropped cards will be gold foil on average.
But enough about that stuff - let's take a look at the new cards!
Baakjira
First up we have a behemoth from the deep oceans - Baakjira! While Baakjira doesn't have any attack, it has a huge amount of health, takes reduced damage from Magic attacks, slows its enemies, strengthens its allies, and can also heal itself! We look forward to seeing this big guy as a meat shield for many Water Splinter teams once it's released.
Uriel the Purifier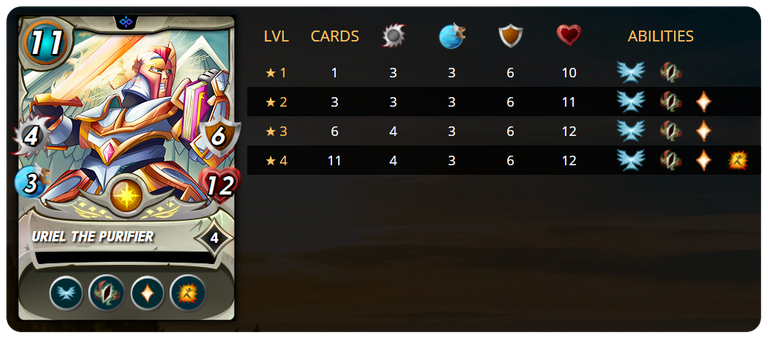 Next we are excited to reveal a new Life Splinter Legendary Monster - Uriel the Purifier! Uriel isn't cheap at 11 Mana, but he makes up for it with high Health, Armor, and Melee attack on top of wings that allow him to fly and dodge attacks, the ability to heal himself, and redeem himself by doing damage to all enemies after he dies!
Finally, he also has the new Recharge ability which means he only attacks every other round in battles, but does a whopping 3x his base damage! Look out if he gets paired with Monsters with the Inspire ability!
Get In on the Airdrop!
All packs sold through the end of the second sale phase (which ends on Jan 12th, 2022) will have a chance to receive BOTH of the two new airdrop cards - plus they will also have a chance to receive the next 11 airdrop cards that will be released over the life of the Chaos Legion edition!
It's not too late to get in on the airdrop - but time is running out. Pick up some VOUCHER tokens on the Hive Engine and TribalDex markets, or earn them for FREE by staking SPS in your account!

Stay tuned for more updates from the Splinterlands!
Website | Blog | Discord | Telegram | Shop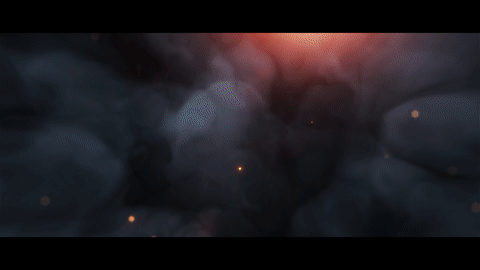 NOTE: All rewards from this post will be burned.
---
---