Chaos Legion Lore: BAAKJIRA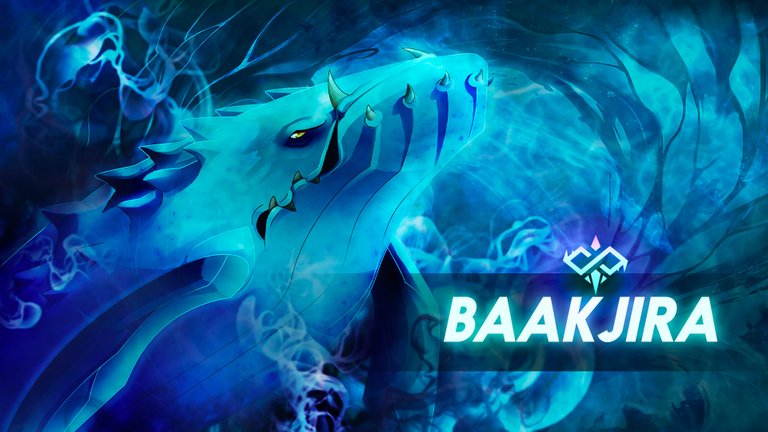 Their ship drifted through the calm seas, its main mast having been decimated by the last volley from the Portal Spinners that lined the enemy frigate. Captain Johan lifted the eyeglass and scanned about them.

"Damn it, they're going to surround us," he cursed, still peering through the brass monocular, a gift from his wife before he left.

"Then we're done for," the first mate replied. "If we still had the sail we might 'ave out run 'em," he sighed, "should I tell the men to get ready to repel boarders?"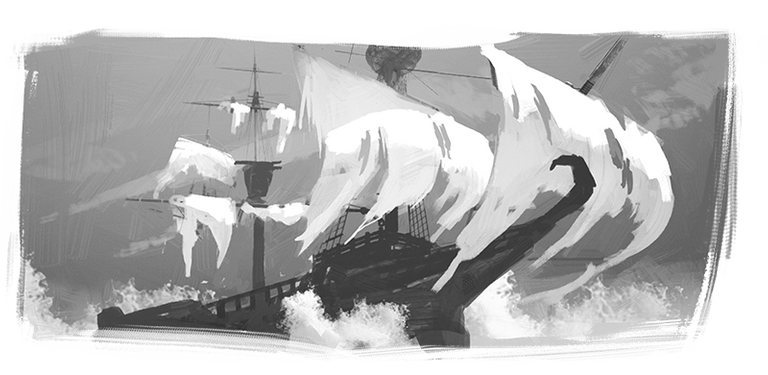 "Aye, for what it's worth," the captain forced his eyeglass closed and pushed it into his jacket pocket.

"Reef ahead!" the barrelman called from the crow's nest.

Johan rushed to the bow and leaned over the rail. It was no reef, that was for sure. The water darkened and churned, the ship rocking from side to side as something passed beneath them, catching their keel as it went. He sprinted to the stern, closely followed by his first mate, and they were just in time to see the sea waters explode as a monster breached the surface.

"By the Gods," the first mate traced a symbol in the air. "It's a Baleenvast!"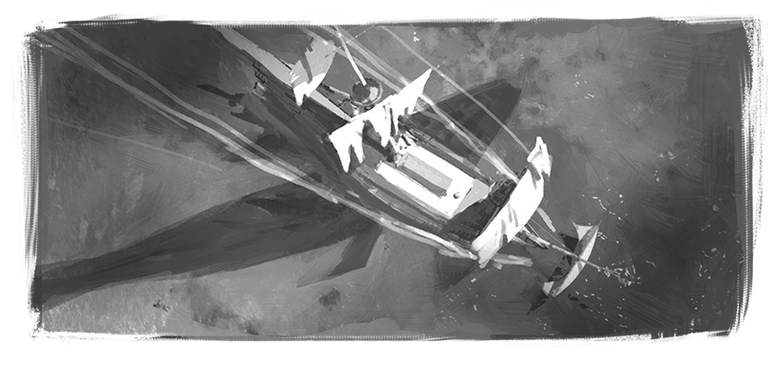 As the behemoth reached the pinnacle of its jump, a barrage of magic was flung from the pursuing enemy ships, striking its vast body with seemingly no effect. When the beast crashed back down into the sea it caused a huge wave that rolled towards the enemy fleet, knocking many off course and even sinking a few of them. Johan felt his own ship spurred on by the forced current, pushing it away from their pursuers and towards the safety of the shoreline where the enemy's larger frigates couldn't follow.

A voice then spoke in his head and it was almost as though the ocean itself were calling to him. It was a strange song that played a haunting melody, filling Johan with a sudden tranquillity. They were words he'd never heard before, each one resonating for so long that he thought they might never end. And while the song played out, he felt safely cocooned from all dangers in the world and nothing could ever threaten him again.

"We're saved," Johan whispered in awe, looking back at the turmoil the Baleenvast had caused in their wake.
Collect special Limited NFTs related to this story at https://www.splintertalk.io/nfts/
Credits:
Story: Daniel Beazley
Character Art (cover): Candycal
Illustrations: Mateusz Majewski
Voice Acting: David Dahdah
Music / Post-Production: Isaria
Creative Director: Nate Aguila

---
---