Genesis League Goals - Holiday Deals
Genesis League Goals Holiday Deals 2022

Nothing spreads holiday spirit quite like special deals on Genesis League Goals, and we're here to deliver!
We're currently still in the presale 1 phase, which includes only the first 500,000 Genesis League Goals card packs. There will be a maximum of 8.5 million total packs minted for the 2023 season. As of this writing, we only have about 235,000 packs remaining in presale 1.
The basic idea for our holiday deal is to provide an encore of the offering to celebrate Splinterfest in October, but this time with a bit more clarity on standings for the top 10 purchases. More on that below, but the basic idea is:
Free pack boosters for all cards (increase rarity drops)
Free energy drinks (improve player performance)
Free manager license for every 100 packs purchased.
Special promo cards.
In-game title.
Access to the closed beta.
Same bonus % rate available for the highest tier on the pack sale site (20%).
Bonus Splinterlands Chaos Legion packs.
Exclusive access to large GLX pools, and a branding opportunity for coach cards (more on both of these below).
Many of these items are not yet available, but if you purchase a bulk package now, you'll be given each benefit as they become available.
We'll also share a discount code for crypto tax software, compliments of our friends at ZenLedger.
Bulk purchase promo details can be found further below. To purchase, simply follow the instructions on this form.
What Is GLX, and How Does This Deal Amplify My GLX Upside?
GLX is the governance token of Genesis League Goals (GLG), as well as all future games within the Genesis League Sports (GLS) ecosystem. Tokenomics in the GLS ecosystem will have similarities with the Splinterlands ecosystem in that there is a governance token (GLX), an in-game token (GLUSD), and a voucher token (GLGT). Details on tokenomics can be found in the GLS whitepaper.
But what token advantages will you get for purchasing GLG packs in bulk during the current presale 1 phase? First and foremost, there is a pool of 7.5 million GLX that will be distributed proportionately amongst (and exclusively to) those who purchase packs in presale 1 for staking card packs. Given there are only 500,000 packs available in presale 1, this means any bulk package purchased during this phase will get a sizeable % of this large pool of tokens. For example, if you purchase 5,000 packs, you have the potential to receive 1% of the presale 1 reward pool (if you stake all of your packs), which amounts to a minimum 75,000 GLX tokens (the minimum assumes all presale 1 packs are sold before the rewards begin distribution, and assumes all players stake 100% of their packs).
Furthermore, the presale 2 phase will follow after presale 1 is complete. With it comes a second pool of 7.5 million GLX tokens, which will be distributed proportionately amongst (and exclusively to) those who purchase packs in presale 1 + presale 2. For example, imagine someone who purchases 7,500 packs during presale 1 (and imagine presale 1 is sold out by the time pack staking goes live), and presale 2 sells out on day 1 of going live. That person will receive a minimum of 112,500 GLX tokens from presale 1, and another 56,250 GLX tokens from presale 2. Given this scenario assumes quick sellouts and that all pack owners stake all of their packs, it's quite likely they'll receive more GLX tokens than that from each phase.
By purchasing in bulk during presale 1 and staking your packs, you will effectively lock in a sizeable portion of the 2B capped supply of GLX tokens that will serve not only GLG, but all future GLS games.
Pack staking will likely go live on Wednesday, December 7th. These rewards will be distributed daily based on the number of packs purchased. More details can be found in this section of the GLG whitepaper.
But wait, there's more! You can stake your GLX tokens to receive even more GLX tokens. We plan to reward 100,000,000 GLX tokens to GLX stakeholders during the first year. The staking rewards will last 12 months, with approximately 274,000 GLX tokens awarded daily to GLX stakeholders. GLX stakeholders will receive daily rewards based on the amount of staked GLX in their account as a percentage of the total staked GLX in the whole system. This feature is already live, and staking rewards have begun. More details can be found in the tokenomics section of the GLS whitepaper.
What Branding Opportunities Are There For Your Community or Organization?
As you can see in the GLG whitepaper, one of the card types found in the game is the coach card. Coach cards are essential to every match played in the game, and there will be a limited number of coach characters available to serve as coach cards.
If your purchase makes it into the top 10 of all purchases, you'll have the design rights to one of the coaches found in the game. This means that a coach card can take on your likeness, include your artwork, and/or include your branding/logo. And the resulting card can/will be used by many players in their matches. This is a significant perk, and potentially an impactful advertising opportunity.
This holiday promotion has an advantage over purchasing during the initial Splinterfest promotion, because you can now have a better sense for the current top 10 list and adjust your purchasing strategy accordingly, if you so choose. Keep an eye on the announcements channel in the GLS Discord server, as we will soon post the updated list of top 10 purchasers, and will do so again multiple times before the bulk purchase deals end.
Please note that we reserve the right to veto any offensive content, images, or controversial designs/brands/logos that are inconsistent with our values.
GLG Package Details
Purchase using this form.
The bulk packages will be available until Wednesday, December 21st @ 5pm Eastern Time (US).
Each bulk package will come with a significant amount of GLX tokens (if you stake your packs & GLX received), as well as a shot at helping to design a custom coach card if you land in the top 10 of all purchasers.
Each bulk package will include other perks as well. To reiterate, each package will inherently include the following:
*20% bonus GLG packs.
*Free pack boosters & energy drinks
*Free potions for all Chaos Legion packs.
*Free manager license for every 100 packs purchased.
*Special promo cards, w/ alternate art at max level.
*In-game title.
*Access to the closed beta in advance of full game launch.
Here are further details on each package level:

We also allow cumulative purchasing. For example, if you purchase the GLG Gold package, and then later (but prior to the bulk deal ending and/or sellout) purchase another 10,000 packs, you will bump up to the reward rates offered in the GLG Diamond package. In this example, the purchaser would receive an extra 2,000 GLG packs, and an extra 2,400 Chaos Legion packs. The other perks will also scale to Diamond level quantities. This will be true of both individuals purchasing, as well as Group Buys. Also notable, the top 10 purchaser list for the purpose of custom coach cards will be cumulative purchases for each account during the presale 1 phase.
Group Buys
We are pleased to offer purchase pooling again with this set of holiday deals, as we did during Splinterfest. If multiple parties pool their resources to make a single bulk purchase, we will distribute the resulting assets to up to 5 Hive wallet addresses.
Details on how this works can be found here.
Notable Caveats
Unlike bulk deals offered for Chaos Legion packs, we cannot swap in any of the rewards for additional GLG packs. This is due in part to our arrangement with MLSPA. Nor can we swap any of the rewards for additional Chaos Legion packs in this case. This promotional offer is fully WYSIWYG.
Also, while we allow DEC as payment for these bulk packages, we cannot provide a discount on card packs for using DEC to purchase. This is also due to our arrangement with MLSPA.
Questions?
Please reach out to Jon Monahan (16bit):
[email protected]
16bit#2521 on Discord

Stay tuned for more updates from the Splinterlands team!
Website | Blog | Discord | Telegram | Shop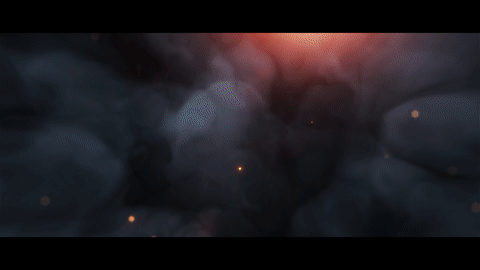 NOTE: All rewards from this post will be burned.
---
---