Magic Touch // Splinterchampion NFTs!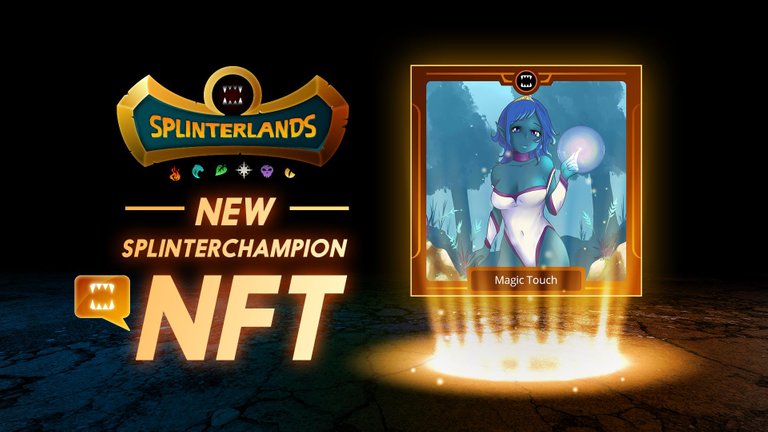 Splinterchampion NFTs
We've been releasing official Splinterlands NFTs on Splintertalk and now we want to give the opportunity for our Art Contest Winners to tokenize their art and market it to our audience!
We've created a separate account for this purpose called Splinterchampion and Magic Touch is our latest Art Contest Winner's NFT release!
Click on the link below to view the NFT: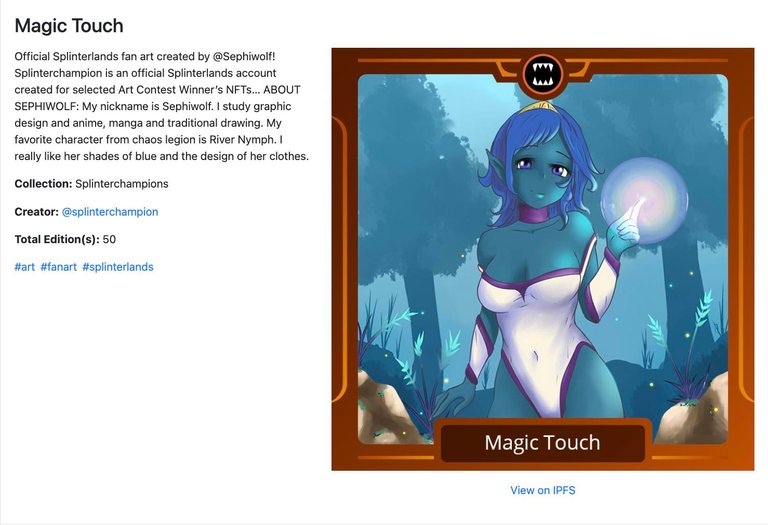 ---
Magic Touch was created by @sephiwolf!
About Sephiwolf:
My nickname is Sephiwolf. I study graphic design and anime, manga and traditional drawing. My favorite character from chaos legion is River Nymph. I really like her shades of blue and the design of her clothes.

We'll be keeping an eye out for high-quality pieces in the weekly art contest and will be working to empower the artists in our community to expand their reach, grow their brand, and stack up some SPT for making consistently awesome art!
Selected artists will have the opportunity to mint their NFT art on our new account, Splinterchampion, which is the new official Splinterlands account for our Art contest winner's NFTs and then we'll use our reach and social marketing teams to spotlight these artists and help them grow!


Click Here for the latest Splinterlands updates

| SPLINTERLANDS.COM | SPLINTERSHARDS (SPS) | BLOG | DISCORD | TELEGRAM |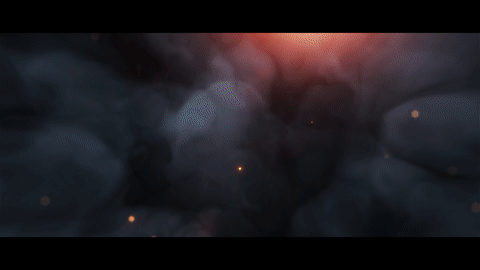 ---
---