Splinterlands AMA Summary - November 5th, 2021 - 9AM Eastern!
Splinterlands AMA Summary - November 5th, 2021 - 9AM Eastern!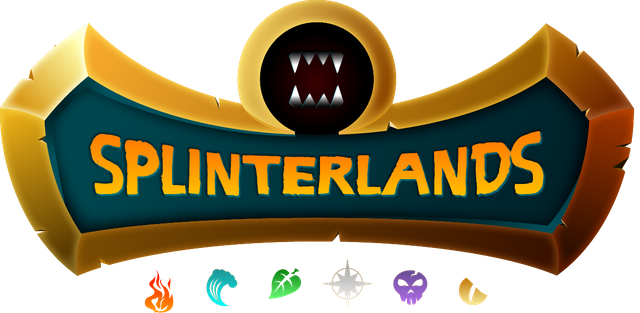 AMA Summary
Speakers:

Aggroed (Co-Founder)
Yabapmatt (Co-Founder)
Hardpoint (VP of Engineering)
Nateaguila (Creative Director)
Chatter (Marketing Director)
Isaria (Content Manager/Director of Music)

Main Topics:

Company Updates (Dev, Support & Marketing)💥
EYE CANDY (Chaos Legion Preview) 👀
AMA Questions & Answers ⚡️

Recording Link:

💥 Company Updates 💥
Dev Updates:
Top priority is Chaos Legion

Still on track to be launched early December

Stability is being worked on as well

Market Stability

Trying to resolve the removed cards quicker in market and make the market pop more

Bridge Stability

Improving stableness and resolution for transfers
---
Support Updates:
Had over 6000 tickets in last 30 days

Team has resolved over 5000 tickets over the last 30 days

Still have 3000 outstanding tickets

Trying to create a triage process
Some bottlenecks for certain

Starting a training program for support members and increase their resources
Trying to create a more responsive support process
Some of the support employess are being brought on full-time
Will continue to expand support team (See hiring in the team updates below)
---
Creative Updates:
Looking to hire many more creative employees
Each CL splinter will have a 0 Mana Legendary Fiend!

Will be similar to the Furious Chicken, but better

Buy your very own Splinterwear!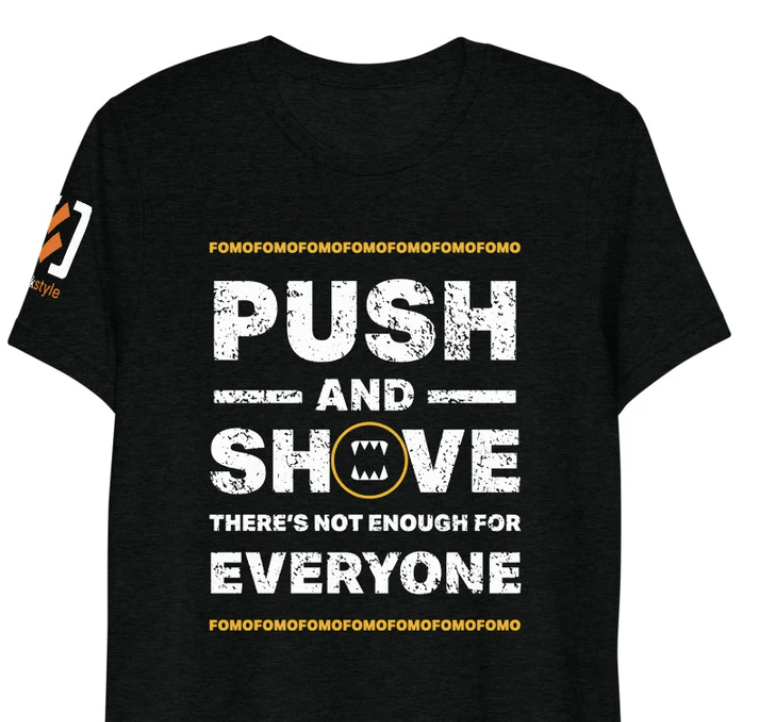 In Honor Of Aggroed's Push n' Shove
---
Partnerships:
Several partnerships are coming down the pipeline!

Tournament with CommunityGaming in early December (working on curating a large prize pool for the SL fam)
Education courses launching with Finstreet (leading crypto edu platform in India - 1M+ active users)

Potential guild onboardings from other games

These are huge communities that have their eyes on Splinterlands

Around 10 more partnerships in the works as well, stay tuned!
---
Sales & Marketing Updates:
Reworking public CMS system to allow subscription and syndication
Updating the Splinterlands Docs to make it more useful
Will make dev updates more transparent via patch notes
Dygycon - Kicking off on November 20th
NFT Art Contest

Selected artists will be allowed to mint their NFT on the Splinterchampions account

Aggroed was at the NFT convention in NYC this week to showcase Splinterlands

Watch him smash a toilet - LINK!

Working on a new landing page for in-game to include:

Game updates
Upcoming changes
News
Other information to keep players up-to-date
---
General Team Updates:
Team is looking to still hire a lot more new employees!

Not online just yet, but be ready
Don't spam the team, wait for the new system to be released and announced

Team is quickly improving their internal infrastructure

Scaling their resources themselves

Working on a quality of life concept to collect minor improvements for the game

Hardpoint and Nateaguila would live stream and go through the items
Agreed on items would then be transferred to a new list
New list would allow SPS stakers to vote on which ones they want to give priority
Just a concept idea for now, but let us know what you think!

⚡️ AMA Questions ⚡️
👀 = See Eye Candy!
Chaos Legion 👀:
Money received from Chaos Legion packs will be used to keep the game running

Needed for expanding the team and getting features out quicker
Resource costs are growing as the game and community increases as well

Team is still trying to increase the capacity for the launch of Chaos Legion

Anticipating a huge strain on servers once CL is launched
Trying to prevent any server issues and lag once launced

The first phase of the public sale should be shortly after the pre-sale ends

First phase consists of 2 million CL packs that requires vouchers
Vouchers will be airdropped at 2x the rate
The second phase (general sale) should be immediately after first phase ends

Doctor Blight is only available for those who purchase packs during pre-sale

Won't be included in the card packs themselves
---
SPS:
No plans on making SPS purchases part of affiliate program

Just buy credits with SPS if you want the benefit of the affiliate program
---
DEC:
No plans to directly change DEC value
The new Modern/Wild format may impact DEC prices as reward pool will be doubled
---
Vouchers:
To reiterate, if you want the coolest items in-game, you will want vouchers!
Vouchers won't disappear after the CL and will be used for future utility
---
Leaderboards:
Leaderboards are great for making leagues competitive
Future ideal would be to make top leaderboard fights streamable
---
Guilds:
Team would like to revamp the guild structure when time allows
Guilds should motivate players to play together and grow together
---
Tome Of Chaos NFT's:

🔥 EYE CANDY 🔥
Chaos Legion Cards Preview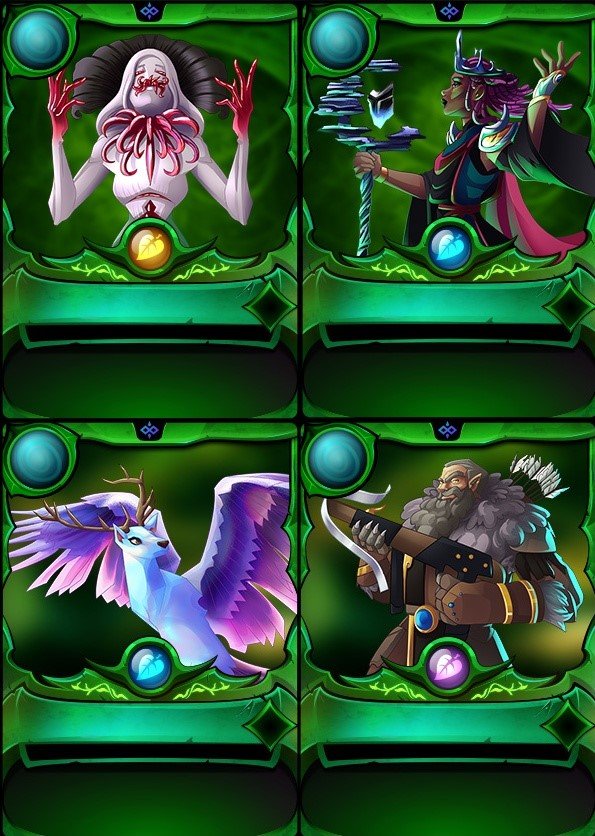 ---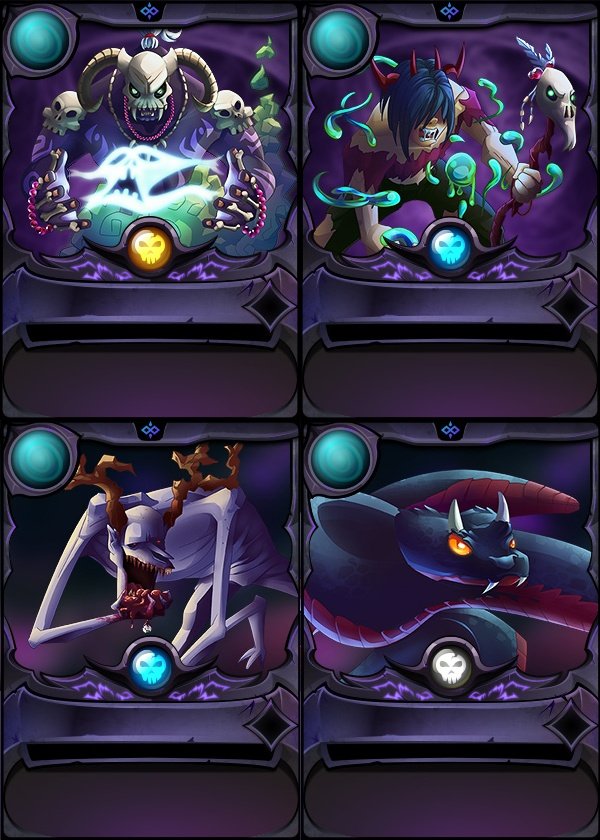 ---
Animations
---
---

Recent Updates
Requiring Active Authortiy For All Accounts
---
Updated Ranked Battle DEC Reward Shares Calculation

Rating² ==> Rating³ (squared --> cubed)

Past AMA Summaries
---
---

Next AMA - Friday, November 12th, 12PM EST (4PM UTC)
---
---