Splinterlands Tower Defense Dev Diary - October 27, 2022


October 27, 2022
Where We're At: Blockchain Stuff
Nightmare Packs are selling at a brisk pace -- people seem very happy about being able to collect SPS just for being pioneers and owning the packs. But more so, we know a lot of faith and trust is being put on us to deliver a kick-butt game.
We've got our tokenomics hammered out at a high level and WOW will this game be an excellent opportunity to earn (for those who like a little gameplay challenge along the way!)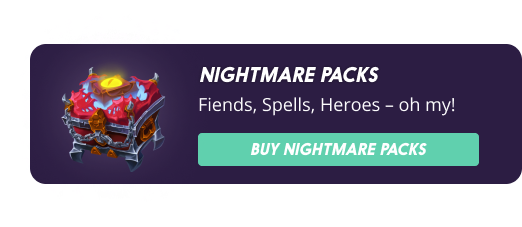 Where We're At With Dev
All of the initial game stats and special effects/benefits for our fiends, levels, towers, heroes and spells are now built out into our database with a super import tool giving our game system designers the ability to tweak/bump/buff/nerf and otherwise mess with everything to bring you a balanced game.
The final User Interface (UI) for most of the main screens is getting polished and handed off to engineers to make real. A small glimpse:
The level editor tool is allowing our designers to create interesting play maps and allowing real playthrough of maps with some of our Towers and Fiends as we begin to massage everything to make sure to back-end model that controls the game logic also plays out in a fun and exciting way on the front-end.
Coming Up
Finalize Level Design Tools
Finalizing the NAME of the game. If you thought saving souls from the underworld hordes was hard, try getting a game title through legal review!
We have decided to rework the art and lore of our Hero. Very big changes coming soon and we'll share when they seem ready for feedback.
Lots and lots of balancing and testing -- both done by 'bots' to run through tons of decks / scenarios and general statistics for us to use as well as good ol' fashioned human game testers.
Finish polishing User Interfaces for Game and Meta-Game Screens
Continuing to ideate, sketch, color, and then animate our big bestiary of Fiends
Continue to make sure our Towers and Spells have unique abilities and look AMAZING. A sneak peek of an early sketch: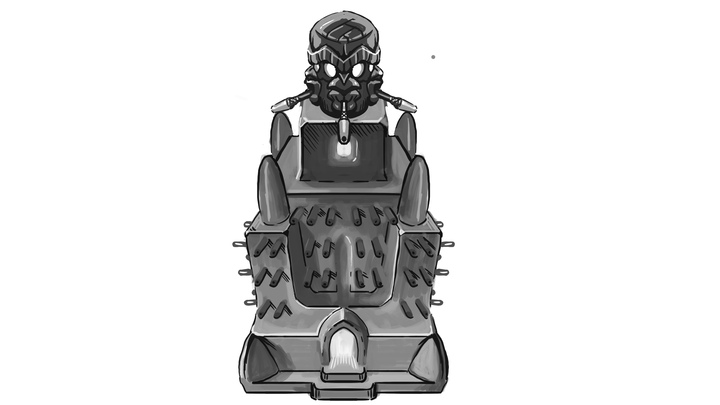 ---
---