Splinterlands Town Hall Summary - August 1st, 2022 - 10AM Eastern!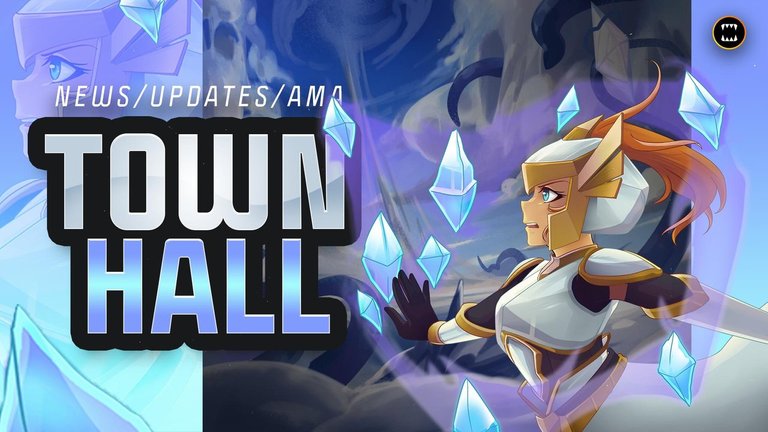 Town Hall Summary
Speakers:

Aggroed (CEO)
Chatter (Head of Marketing)
WeirdBeard (ESports Manager)
Nateaguila (Creative Director)
Ed/Baltai (Directors Board Member)
Jens (Developer)
Markjason (Tech Support)
qxACExp (Telegram Support)
Okean123 (Zendesk Support)
r0n d0n (Splinterlands TV)

Main Topics:

SPS Listing On Huobi Global ⚡️
Eye Candy 👀
Company Updates 💥

Recording:
Timestamps:

01:10 - Team Introduction
03:40 - Chatter Update (Marketing)
14:30 - Ed/Baltai Intro (Directors Board Member)
29:50 - Jens Intro (Developer)
39:30 - Nateaguila Update (Creative)
55:45 - WeirdBeard Update (ESports Manager)
59:00 - Markjason Intro (Tech Support)
1:02:30 - qxACExp Intro (Telegram Support)
1:06:10 - Okean123 Intro (Zendesk Support)
1:09:30 - r0n d0n (Splinterlands TV)
1:15:55 - Q&A
2:04:00 - Closing Remarks

Recent Announcements
Huobi will list a SPS/USDT pairing starting on August 3rd!
Huobi Global is a top 10 exchange!
---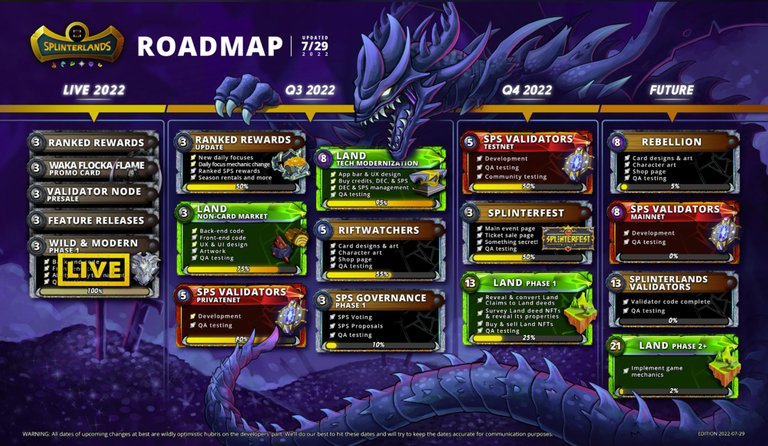 Tech modernization and the non-card market have been retitled with the heading "Land" to illustrate that these projects are prerequisites to delivering land
Phase 1 of land is underway, and we've started to refine our projections based on the resources and scope, which has moved its delivery estimate back to Q4
We have broken up SPS validators on the roadmap into three significant deliverables: privatenet, testnet, and publicnet
We have added phase 1 of SPS Governance to the roadmap for targeted delivery in Q3. Phase 1 is the first step toward full SPS Governance

💥 Company Updates 💥
Marketing:
The partnership with Alliestrasza is coming to an end soon

Even though it was a paid partnership, it was a small price as Allie was interested into getting into Web3 games
Allie also stated that she looks forward to sticking around the community and the game and she enjoyed her experience

Alliestrasza posted her first Splinterlands video

Other social pushes by Allie

Team is continuing work on a Splinterlands tabletop game

Llama figurine has been created

---
Creative Team:
There is no Tome of Chaos story for this past week

These tales should resume this coming week

Number one focus for the Creative team currently couldn't be announced just yet 👀
Another big focus is creating all the artwork/assets for Splinterfest coming up in October!
---
Tournaments/Brawls:
A certain tournament project is about 80% complete and is currently being tested in QA

More information on this project should hopefully be released in the next week or two

Next Brawl Townhall is this Friday, August 5th at 9AM EST

Join in Discord if you'd like to participate in the discussion and share your thoughts/feedback on Brawls

Team plans on hosting a tournament during Splinterfest!
---
Splinterlands TV should have a brand new website created and released by next week
Clip of the Week:
This Townhalls shoutouts:

delta10310


This Weeks Streamer Spotlights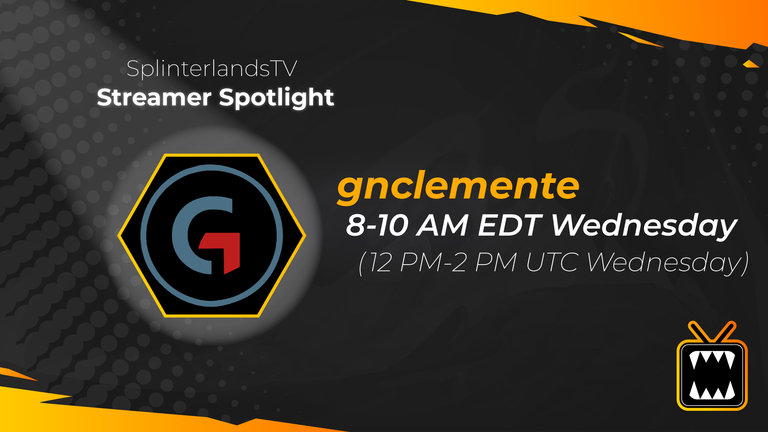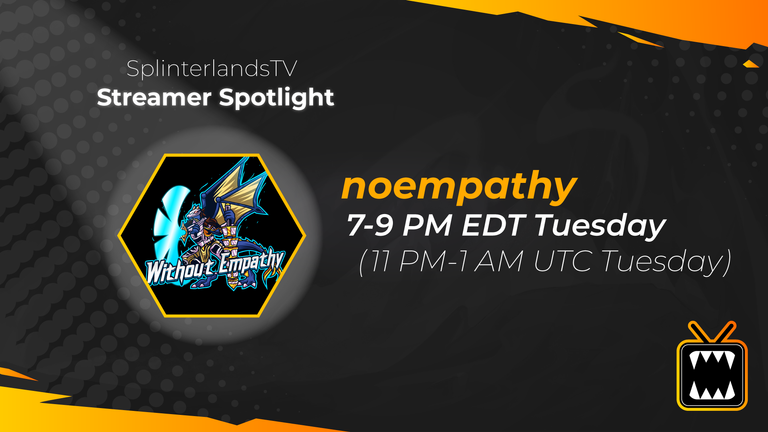 ⚡️ Q&A Summary ⚡️
Chaos Legion Pack Sales:
April - 154k packs sold
May - 247k packs sold
June - 131k packs sold
July - 466k packs sold
Currently only around 5.5M CL packs left for sale!
---
Rift Watchers:
There will be a promo card associated with the Rift Watchers release
To reiterate, there will be 3M total Rift Watcher packs for sale at $5 each

Can only be bought with SPS
Sale will probably require vouchers near the start of the sale like how Chaos Legion was
---
Skins:
Art team is preparing a workflow and pipeline for skins going forward
Each new card set will include a series of skins for each card
The team will continue to make sure that skins don't ruin the game experience by distracting players from knowing what card is which with new skins introduced
---
SPS Validators:
Part of the validator release will include SPS delegation

SPS delegation will allow players to delegate staked SPS between other players
Future battle rewards will require staked SPS, tournaments do already, so SPS delegation will be huge to help out players
---
Liquidity Pool Rewards:
LP Rewards should be claimable tomorrow after maintenance

Rewards have been accumulating in the background ever since the end of the SPS airdrop
If you have been in one of the qualified LP's by end of airdrop, your first claim should contain the rewards for those days

🔥 EYE CANDY 🔥
New CL Fire Legendary Summoner - Conqueror Jacek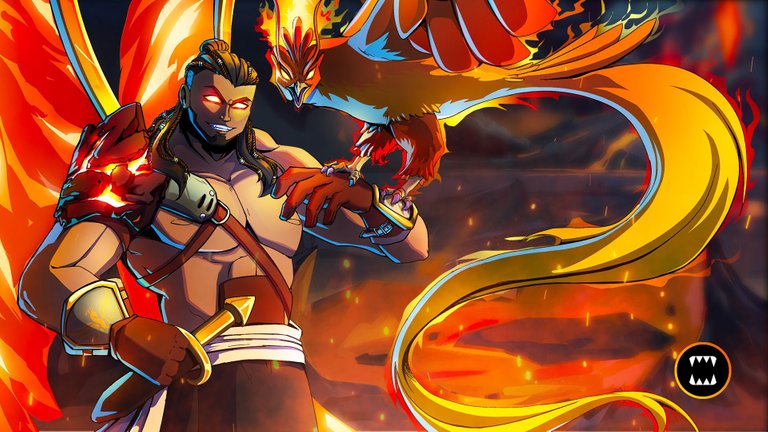 ---
Fernheart - Concept Art - Rift Watcher Epic Earth Summoner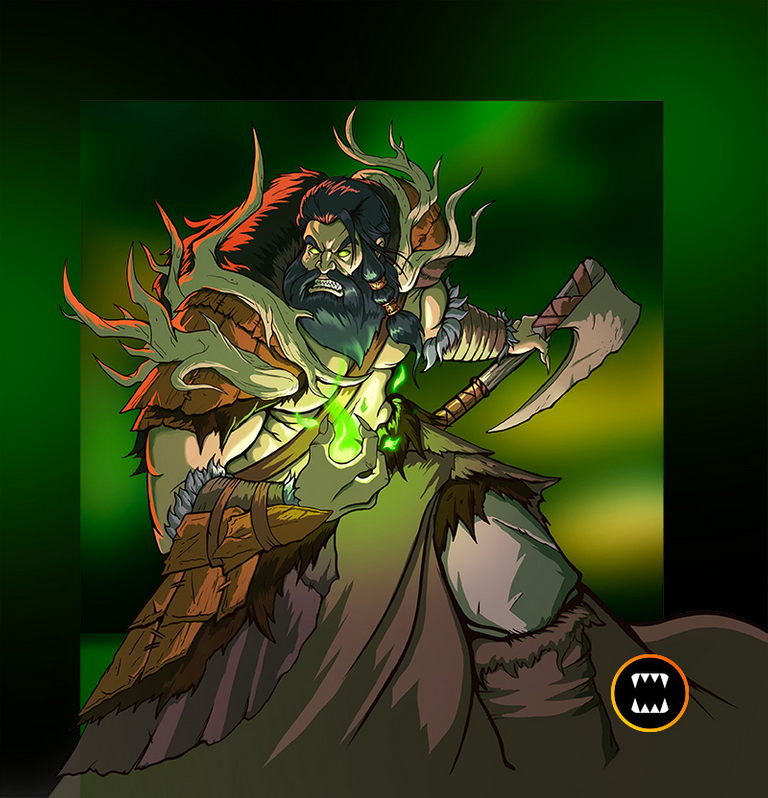 ---
Splinterfest Wallpaper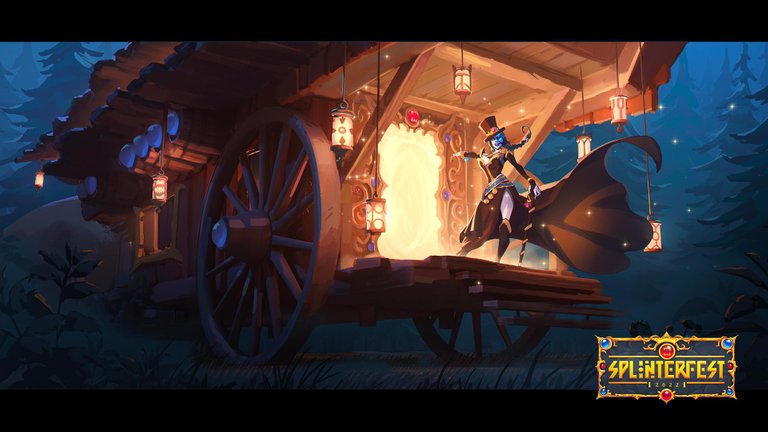 ---
Countess Sinash Idle Animation

Past AMA Summaries
---
---

Next AMA - Monday, August 8th, 1PM Eastern (5PM UTC)
---
---