Splinterlands Town Hall Summary - August 29th, 2022 - 10AM Eastern!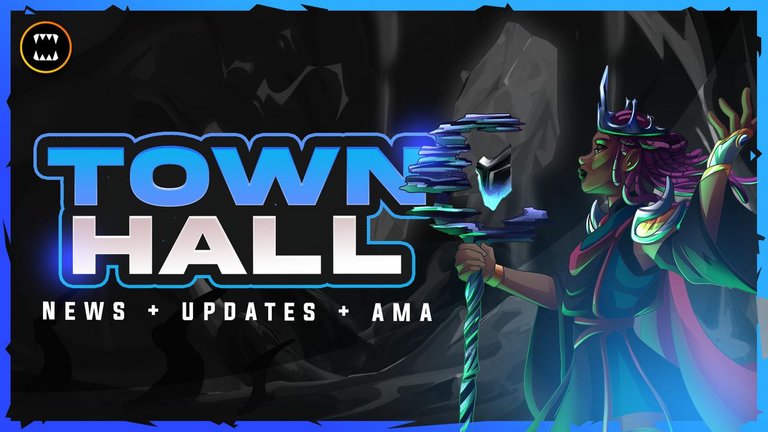 Town Hall Summary
Speakers:

Aggroed (CEO)
Chatter (Head of Marketing)
Cryptomancer (Core Developer)
WeirdBeard (ESports Manager)
Nateaguila (Creative Director)
Dante (Head of Engineering)
Urasoul (Splinterlands TV Dev)
Jemmarti (Financial Support)
Jarred (Senior Engineer)
Godz (Support/Live Agent)
r0n d0n (Splinterlands TV)
KnightAv (Yield Guild Games)

Main Topics:

September Townhalls 💥
Marketing 👀
Q&A⚡️

Recording:
Timestamps:

02:05 - Team Introduction
03:40 - Dante Intro (Head of Engineering)
18:40 - Chatter Update (Marketing)
28:30 - Nateaguila Update (Creative)
45:15 - WeirdBeard Update (ESports Manager)
54:15 - Jemmarti Intro (Support)
1:00:15 - Jarred Intro (Senior Engineer)
1:08:15 - Godz Intro (Support)
1:16:45 - Urasoul Intro (Splinterlands TV Dev)
1:20:20 - r0n d0n (Splinterlands TV)
1:31:45 - KnightAv (YGGSPL)
1:34:25 - Q&A
1:59:20 - Closing Remarks

💥 Company Updates 💥
Upcoming Townhalls:
You won't want to miss next week's Townhall!

Reminder, next week's Townhall will be on Tuesday, September 6th
Both Yabapmatt & Hardpoint plan on being on
Team is anticipating dropping some big news on the following projects:

RiftWatchers
Tower Defense (Splinterlands Arcade)

Big projects currently coming down the pipeline (estimated from now to October)

RiftWatchers
SPS Rewards for License Holders
Splinterfest
Tower Defense
Undisclosed Project

Team will share as much information as possible on all these projects in the upcoming Townhalls!
---
Marketing:
Marketing team is working on a tournament series that is being sponsored with Alliestrasza and Masongos (big Hearthstone streamer)

Started off as a paid promotion between Allie & Splinterlands
They liked the game so much, they have continued playing and investing into the game individually

Splinterfest tickets are still on-sale

Can buy with SPS in-game, or with fiat directly from EventBrite
Large prizes going to be given out for the two tournaments that will be hosted live at the event
Bunch of Splinterlands swag available during the event too
There should be around 50-70 Splinterlands team members attending

Aggroed will be doing an AMA with Huobi Exchange at 7AM EDT, Wednesday, August 31st

AMA will be held on Huobi's Telegram
---
MLSPA Game:
Won't be a traditional card game where you build your lineup and it auto-battles for you

There will probably be a multi-step process when competing with others
---
Creative:
Creative team is finally putting to bed the final assets for RiftWatchers

Artwork, icons, animations, lore
---
New website has been created - https://splinterlands.tv/
Clip of the Week:
This Townhalls shoutouts:

spikesan1
holdmycards
Techy004
mhowii
nfoGuides


This Weeks Streamer Spotlights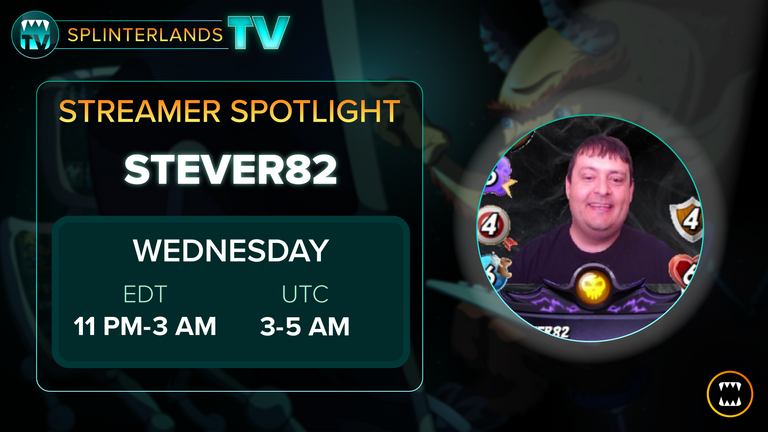 ⚡️ Q&A Summary ⚡️
SPS Ranked Rewards:
SPS rewards need to be claimed in order to limit the stress on the system

New changes allow players to claim once every 24 hours

Team is looking to influence players to continue to climb up to higher tiers to earn higher rewards

Check out the first SPS Proposal!
Team thinks that bots should still be allowed to earn, but not as much as those climbing up to higher leagues
---
SPL Arcade - Tower Defense Game:
Pack sales can be bought in DEC and will give a $3 discount if a Voucher is used
Porbably will see new announcements every week in regards to the Tower Defense game from now to October
Teams intentions will be to allow Splinterlands cards to be staked to Towers in order to increase the Tower stats
---
SPS License Rewards:
Team is anticipating SPS rewards for License holders to start next week
---
Splinterfest:
Splinterfest will be live streamed
There will be a whole production set for the tournaments especially

🔥 EYE CANDY 🔥
Non-Card Market - Chaos Legion Packs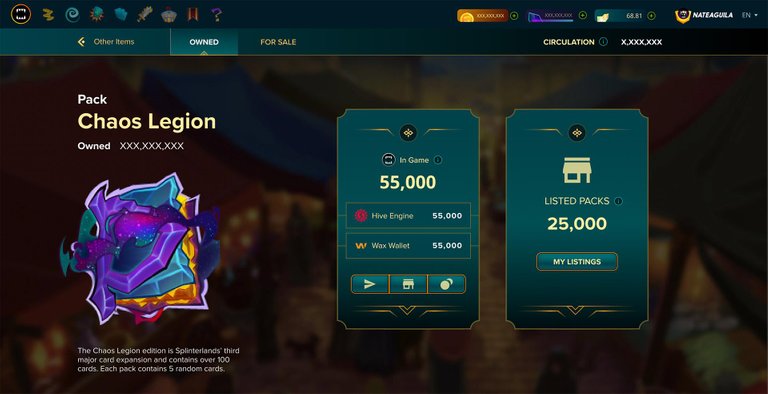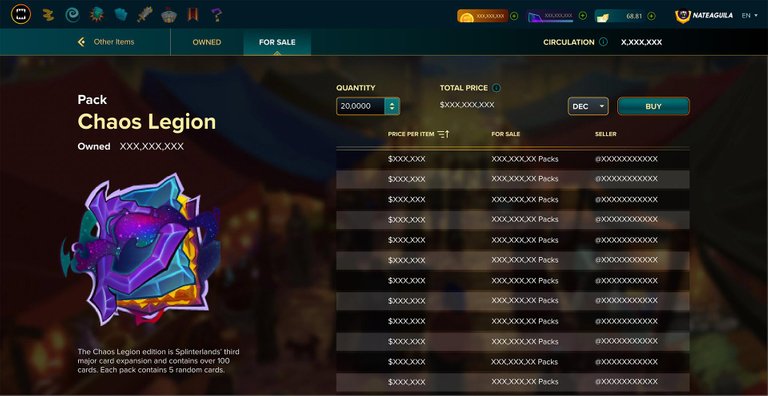 ---
New RiftWatchers Ability - Fury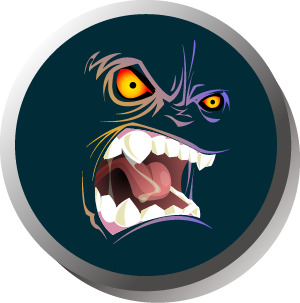 ---
RiftWatcher Sketch Concept - Mordeus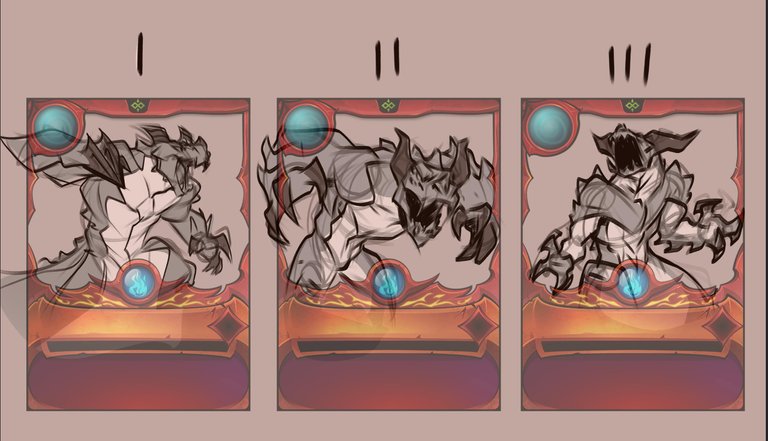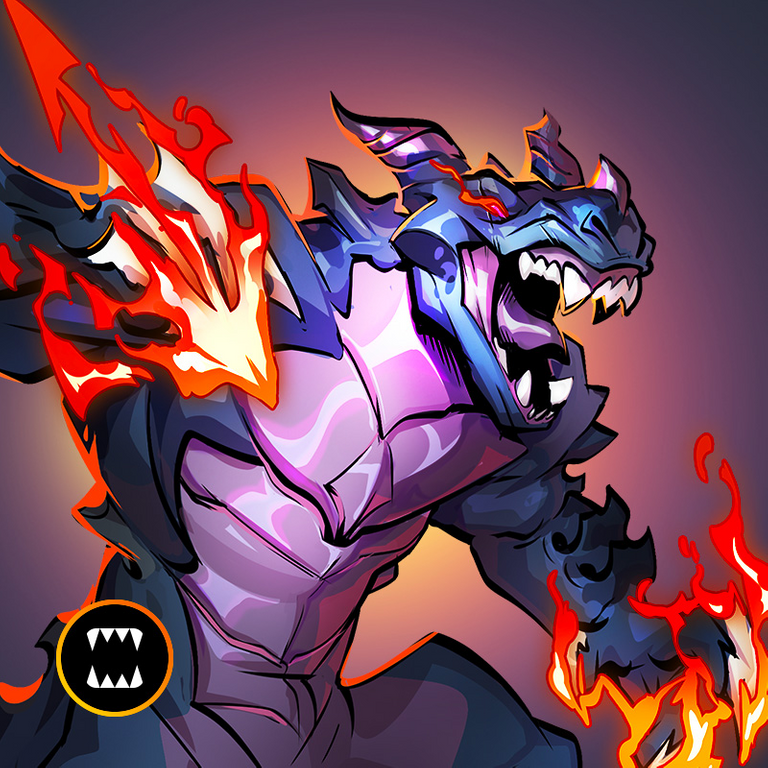 ---
RiftWatcher Wallpaper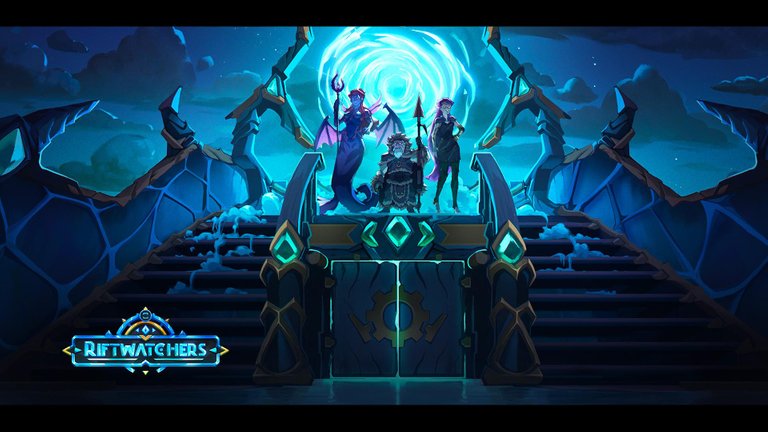 Recent Announcements
The proposal is to split out the ranked battle reward pools for both modern and wild formats by league, similar to the way that the loot chest reward pools for SPS are split by league
The Splinterlands team believes that this change will help properly align the incentives with the goals of long term growth for the game and the assets, but it is ultimately up to the community of staked SPS token holders to decide
More details about the proposed change can be found by clicking on the proposal title to view the full proposal post on the Hive blockchain

Past AMA Summaries
---
---

Next AMA - Tuesday, Sepetember 6th, 4PM Eastern (8PM UTC)
---
---