Splinterlands Town Hall Summary - January 21st, 2022 - 10AM Eastern!
Town Hall Summary
Speakers:

Aggroed (Co-Founder)
Yabapmatt (Chief Product Officer)
Hardpoint (Chief Technology Officer)
Chatter (Director of Growth)
Nateaguila (Creative Director)
Xembre (Executive Admin)
Lilyfire (KYC Specialist)
Chiclet (VP of Product Design)
Soyboyroy (UI/UX Designer)
Alfred (Graphic Designer)
WeirdBeard (ESports Manager)

Main Topics:

New Team Member Introductions ⚡️
Two More Chaos Legion Airdrops Reveals (Eye Candy) 👀
AMA Summary 💥

Recording:
Timestamps:

01:45 - Intro
4:15 - Hardpoint Update (Dev)
9:20 - Yabapmatt Update (Dev)
14:00 - Chatter Update (Marketing)
15:10 - Nateaguila Update (Creative)
25:50 - Xembre Introduction
30:35 - Lilyfire Introduction
37:05 - Chiclet Introduction
47:30 - Soyboyroy Introduction
53:45 - Alfred Introduction
1:00:00 - WeirdBeard Introduction
1:11:50 - Q&A
1:53:15 - Closing Remarks

💥 Company Updates 💥
Dev Updates:
Chaos Legion General Sale ultimately went well (See Recent Updates)

The systems we thought would break, didn't break
The systems that were overlooked did have a hard time

Credit purchases were overloaded and were delayed
Perfect room for improvement!

Three additional airdrops were just released yesterday: Iza, Lira, & Grum

Dev Roadmap:

SPS Validators
Modern/Wild Ranked Formats
Land Expansion
Quality of Life enhancements
---
Support Updates:
Support team received a large amount of tickets during the Chaos Legion General Sale

Resolved majority of them during the first 24 hours!

Team has a KYC specialist - Lilyfire!

Common issues with KYC:

Not filling in the same name as shown on the Government ID
Quality of selfies - glares or shadows

Xembre has been helping communicate issues between Support and Dev team
---
Marketing Updates:
Cotinuing to build subdomains for Google, YouTube, Instagram, & Facebook Ads
Received approval from Snapchat to advertise on their platform

Just waiting for legal documentation to go through

StackAdapt ads are live

StackAdapt is a native advertising platform

Just hired a new ESports Marketing Manager (WeirdBeard) & Graphic Designer (Alfred)
Multiple conferences coming up for Aggroed and Chatter to attend
---
Creative Updates:
Working with the Top 6 pre-sale buyers to design the Legendary Summoners

Will make up six of the eight remaining airdrops

Next two airdrops are designed and waiting for the stats (See Eye Candy)

Will be a Neutral & Dragon Legendary Monsters

Creative Roadmap:

Designing Legendary Summoners
Modern/Wild Format
Land Expansion

Team is still accepting submissions for SplinterBites

If yours is chosen, you will have your game name featured with the SplinterBite
---
General Team Updates:
KYC is absolutely necessary in order to prevent fraudulent purchases with PayPal

PayPal is a great gateway for beginners to get immensed into "frictionless crypto"

Team should be releasing new options for users to buy DEC & SPS directly with fiat

⚡️ AMA Summary ⚡️
Chaos Legion Airdrops:
All airdrops were determined to be Legendaries

Next two are already designed and can be seen in Eye Candy
Then there will be the six Legendary designed summoners
Legendaries are the hardest rarity to get so it is more of a reward for those who buy packs and receive these airdrops
---
Land:
Team has been working on land economics and design decisions, but can't leak any just yet
Totems will be able to mined/harvested from land

Overall totems will be scarce and limited
---
Vouchers:
Next use-case will be for Riftwatchers
Other use-cases would be for promotions that the team is in the works of spinning up
"We want to see vouchers be integrated into everything we put out there" - Aggroed
---
Tournaments:
Tournaments will probably see a big revamp in the future

WeirdBeard is going to enhance these in a huge way!

If you want to leave feedback for how Tournaments are created and planned, throw it in the #tournament-planning Discord channel
---
NFT Gaming:
NFT's are receiving harsh criticism from the general population
Splinterlands is targetting the percent of people who are open-minded and understanding the advtanges of NFT's and NFT gaming
Splinterlands is going to be building upon their brand recognition to help go mainstream
---
Skins:
Not a huge priority, but everyone wants to see something happen with skins
Needs to be a balance between fan art, animations, analyzing the battle field, etc..
Want a seamless, stylized artwork throughout the game
---
DYGYCON:
DYGYCON 7 is open every day this weekend with:
✅ Crypto Community Fun
✅ Exclusive Talks and Events
✅ SWAG, Achievement NFTs, NFT Auction, and Scavenger Hunt

🔥 EYE CANDY 🔥
Yabapmatt's Business Card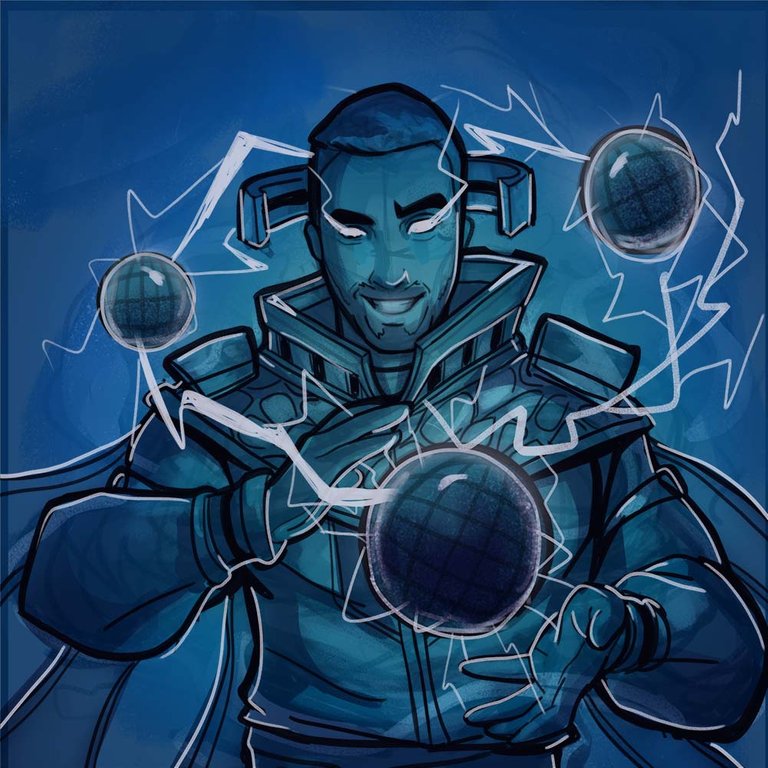 ---
Spirit Porter - Next Neutral Legendary Airdrop
---
Carnage Titan - Next Dragon Legendary Airdrop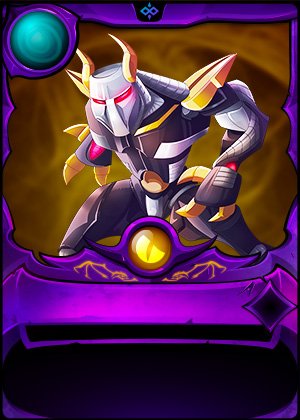 ---
Wallpapers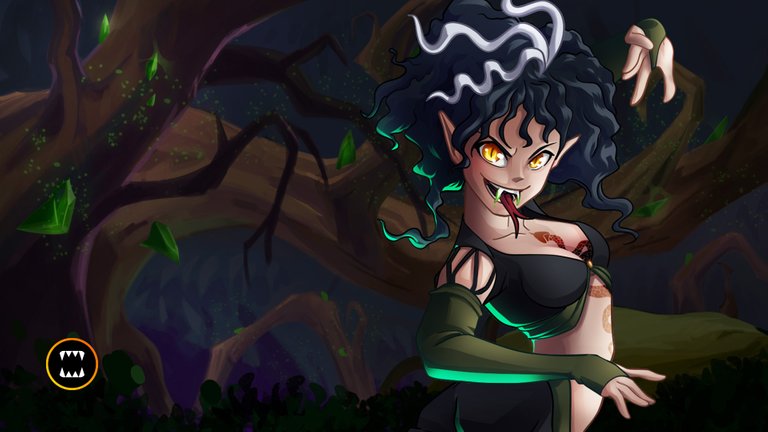 ---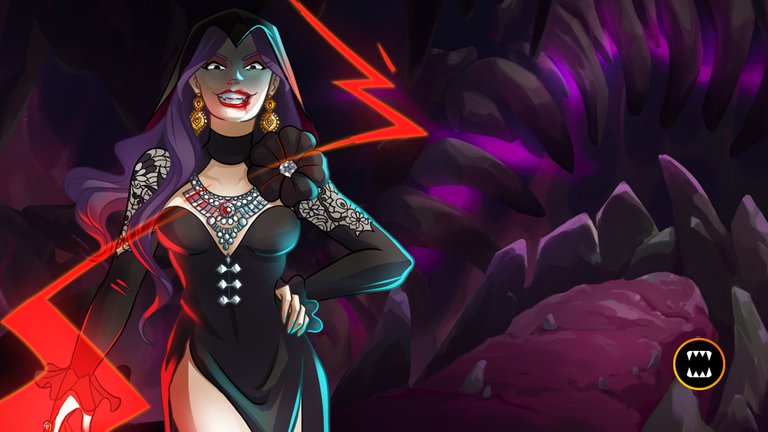 ---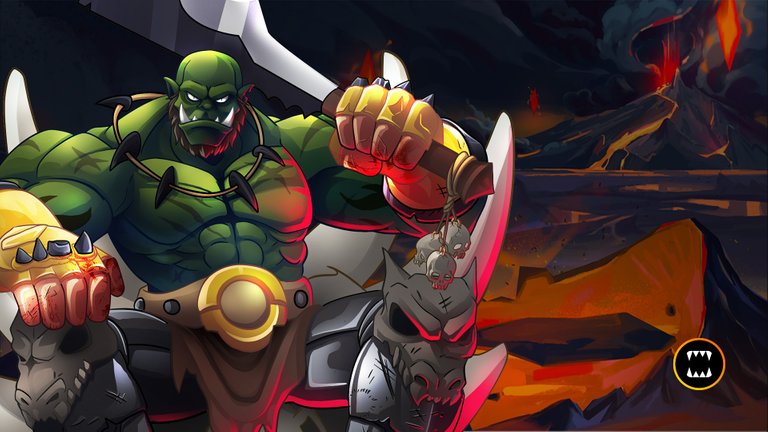 Recent Updates
2,109,682 packs sold
231,746 bonus packs awarded
27,249 separate purchase transactions
---
The Splinterlands team has released another amazing new lore video, spotlighting Iza the Fanged. Check it out!

Past AMA Summaries
---
---

Next AMA - Friday, January 28th, 2PM Eastern (7PM UTC)
---
---