Splinterlands Town Hall Summary - July 11th, 2022 - 1PM Eastern!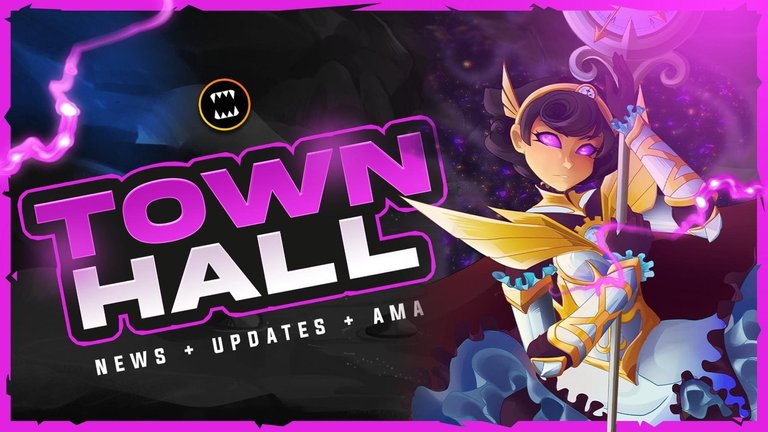 Town Hall Summary
Speakers:

Aggroed (CEO)
Yabapmatt (Chief Product Officer)
Chatter (Head of Marketing)
Nateaguila (Creative Director)
Pluck (Data Analyst)
WeirdBeard (Tournaments/ESports)
InfluxPictures (Video Editor)
Haythem (Senior Product Manager)
Black Heart (Technical Support)
Waffles Kitty (DYGYCON)
r0n d0n (Splinterlands TV)

Main Topics:

Splinterlands Discussions 💥
Company Updates ⚡️
Q&A 👀

Recording:
Timestamps:

03:15 - Team Introduction (General Updates)
05:15 - InfluxPictures Intro (Video Editor)
09:00 - Haythem Intro (Senior Product Manager)
11:50 - Black Heart Intro (Technical Support)
14:15 - Chatter Update (Marketing)
16:40 - Weirdbeard Update (Tournaments/ESports)
22:05 - Waffles Kitty Update (DYGYCON)
24:30 - Nateaguila Update (Creative)
28:45 - Pluck (Data Analyst)
30:15 - r0n d0n (Splinterlands TV)
36:30 - Yabapmatt (Ranked Rewards)
1:15:15 - Q&A
2:19:30 - Closing Remarks

💥 Splinterlands Discussions 💥
Economy Discussion/Update (Still Work In Progress):
Goal of Dark Energy Crystals (DEC) was intended to be a relatively stable token of 1000 DEC = $1 USD

Stable pricing for in-game purchases is an extremely important concept for any type of Web 3 project

DEC will continue to be the relatively stable transactional token for most in-game purchases

Cards, potions, packs, skins, land items, guild upgrades, etc...

In order to keep it stable, there will continue to be more mechanisms and items sold for DEC
Team wants to also allow users to burn $1 in SPS for 1000 DEC

Creates more value flowing into the SPS token
Will not be able burn DEC for SPS
Instead DEC is backed by in-game products

Current problem is that DEC is being infintely minted

The minting equilibrium is lower than the demand for buying Splinterlands products with DEC
This is causing the price of DEC to be lower than the intended stable price (1000 DEC = $1 USD)
Future change will be replacing DEC rewards with SPS rewards

SPS Governance

Original ideal was that the best players in the game will earn SPS (tournament winners, brawl participants, leaderboards, etc..)
SPS airdrop is ending the end of this month
The next way to earn SPS will be through playing the game and climbing to the highest league possible
These SPS rewards will be significantly less than what is currently being given out compared to DEC rewards

In the near future, DEC will only be minted through the following:

Card Burning
Burn SPS For DEC

SPS rewards will be possible through:

Ranked battleplay
Leaderboards
Brawl participation
---
Upcoming Reward Changes:
Replacing DEC rewards with SPS rewards

Will stabilize DEC while also allowing players to earn SPS which means giving more governance voting power
SPS rewards will be a fixed/limited reward pool
Each league will be competing for the same SPS reward pool

The reward pools will be bigger for the higher leagues

You will not be able to earn rewards only through buying and cards and playing, you will also need to have SPS staked on you

This will be the main utility for SPS
Doesn't mean you can only stake on yourself, but on other players too

Staking on other players will give rewards to both the player and the players staking the SPS on that player
---
Splinterlands vs Bots:
Splinterlands goal is to build the most distributed, decentralized platform possible

This has never happened before and is a constant work in-progress within Splinterlands
Team will continue to try to build towards this goal even through the mistakes that are made in the process

This means that Splinterlands is an open system for anyone to anonymously participate

There is not an easy way to perfectly identify who is a bot vs who is a normal player either

Mistakes were made with the new Ranked Reward system

Goal was give out more rewards to everybody that had cards
This allowed for bots and farmers to earn more rewards as well
ROI is significantly high for those who rent/buy cards to bypass the starter card reward reductions
Most players taking advantage of this ROI are bots and the rental market isn't being impacted as much as expected
New upcoming changes announced recently should help address this issue

Reminder, any changes targetting bots will also affect real players as well
Whole ideal is not to reduce rewards but rather increase the amount of rewards to appeal to new players
Having fixed SPS reward pools per league will help address the multi-account delegating

Rather than spreading cards around multiple accounts in lower leagues, the game will incentivize players to reach higher leagues where there is a higher SPS reward pool and less players competing for it

💥 Company Updates 💥
Creative Team:
YouTube ads have been live and users have been noticing them
Events that team is attending/recently attended:
Reaching out to new projects to hopefully land some additional SPS utility
LOTs of work with guilds

Have 3 guild tools in talks that will be helping pass new players through

Splinterfest

Tickets and merchandise are still in the works
Splinterfest trailer is currently in progress
---
Tournaments/Brawls:
First tournament townhall was held last Friday (July 8th)

Opportunity for the community to engage with Weirdbeard and express their concerns/feedback with tournaments
Moving forward, brawls and tournament townhalls will be rotated and separate from these main townhalls

Splinterlands is seeing around 3k tournament participants a week
Biggest feedback items:

Ghost card tournaments (everyone has the same cards)
Gladiator card tournaments
High roller tournament series
---
Creative Team:
Creative team is hard at work with the following:

Rift Watchers
New Daily Focuses
Splinterfest
Land
And a ton of other items!
---
DYGYCON:
DYGYCON 10 happening this weekend starting Friday, July 15 to Sunday, July 17
Register for event here: DYGYCON 10 Registration
---
Viewers receive points that can be redeemed for multiple prizes
Splinterlands TV Doubled average viewers in the past month
This Townhalls shoutouts:

butops18
bukbukkun
ApeOfWallSt
jmpards3
oL0rdo_yt
holdmycards
teamvangaurdz
spikesan1


This Weeks Streamer Spotlights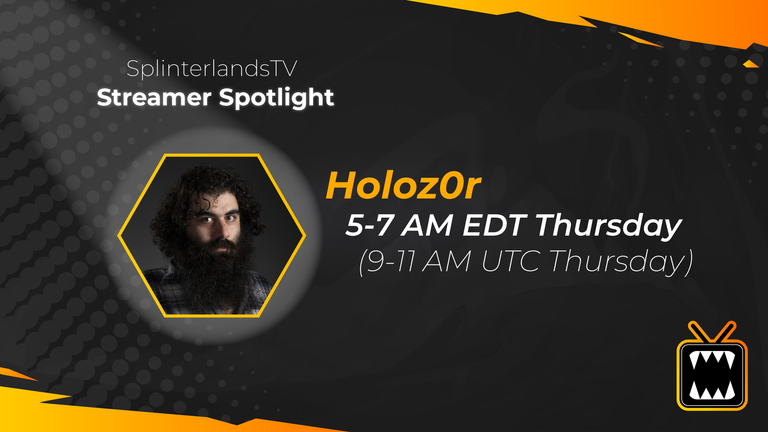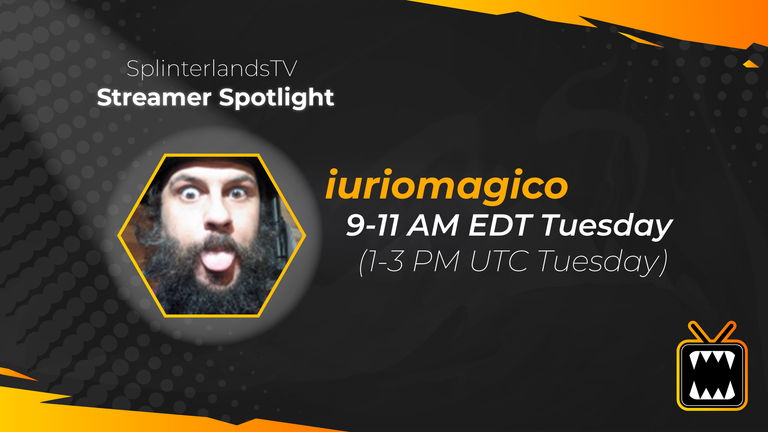 ⚡️ Q&A Summary ⚡️
Bots:
All new changes will probably result in new exploits being found

Team will analyze the affects of changes and always make new ones once determined best

Merit rewards will help reduce the rewards for bot farms

Merit rewards will stay valuable for actual players as it creates a new avenue for earning merits which are super valuable for Guild Brawls
---
Collection Power:
Staked SPS may eventually replace Collection Power
Collection Power was intended to accurately determine what league players are allowed to play in

However, CP is skewed as it isn't perfectly weighted between card sets and just a couple of old cards could give you enough CP for higher leagues
---
Reward Economy:
To begin with, you will not need SPS staked to earn SPS rewards

This will be a later stage once all the other priorities are completed and released

The 48 hour rental change will not pertain to card delegations
---
SPS:
Team is still working on releasing the details for Liquidity Pool rewards as the SPS airdrop is ending soon

The development of the LP reward smart contracts is already underway
The numbers are still being determined though

More utility is constantly being developed for both SPS and vouchers

Rift Watchers is right around the corner
New promo cards will be introduced
Cool ideal that came out of NFTY NYC (to be revealed)
---
Creative Team Miscelleaneous Opportunities:
Most of the narrative team are published authors

Splinterlands comic book may be on the horizon
Same with DND or table top games
---
Land:
Land workers stats and abilities of cards may not originally affect how they work on Land

Rather the CP of cards will have the biggest impact/boosts
Old cards and Gold Foils will have the biggest impact due to the larger collection powers

No plans on releasing SPS rewards for Land holders until Land functionality is released
---
Rift Watchers:
Will include 1 Epic summoner for each Splinter
Will have abilities like the DICE summoners

🔥 EYE CANDY 🔥
Concept Icons For New Daily Focuses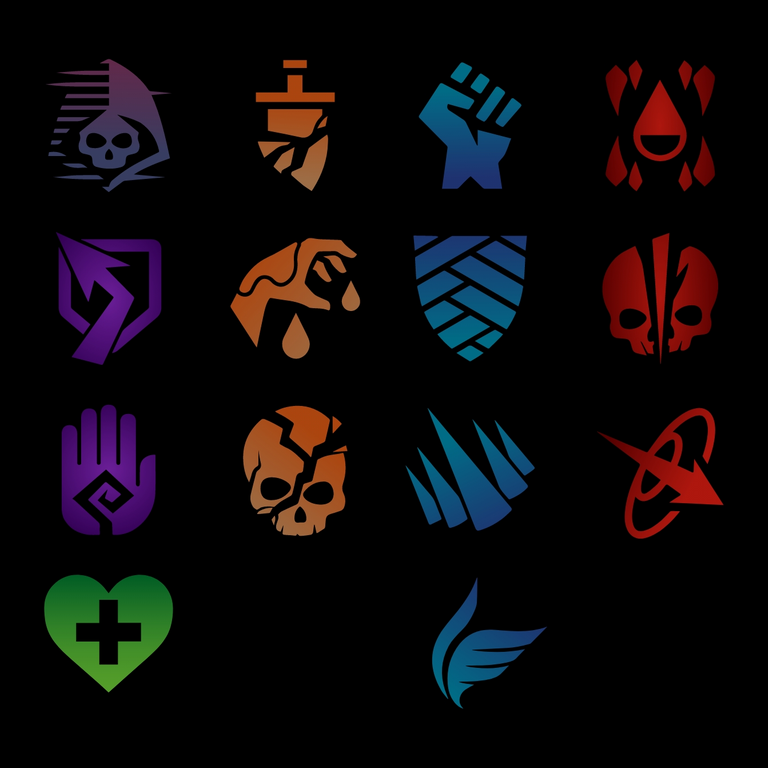 ---
Grandmaster Rathe Wallpaper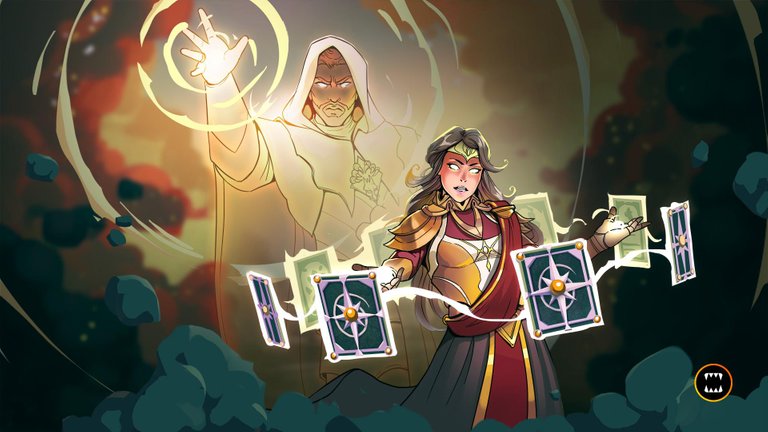 Recent Announcements
New Daily Focuses
Daily Focus Mechanic Update
Focus Splinter/Element No Longer Guaranteed to be Active
Changing Minimum Card Rental Time to 2 Days
Adding Merits as a Chest Reward
Higher Potion Quantities in Higher Tier Reward Chests
---
The Grandmaster Rathe airdrop is now claimable!
To claim your cards, go to the Shop screen and click on the NEW AIRDROP banner or AIRDROPS button
The cut-off time for eligible pack purchases to count for this airdrop was 11:30 am EST / 3:30 pm UTC on July 9
Odds are 0.1818% per eligible pack, with 1 guaranteed card for every 550 packs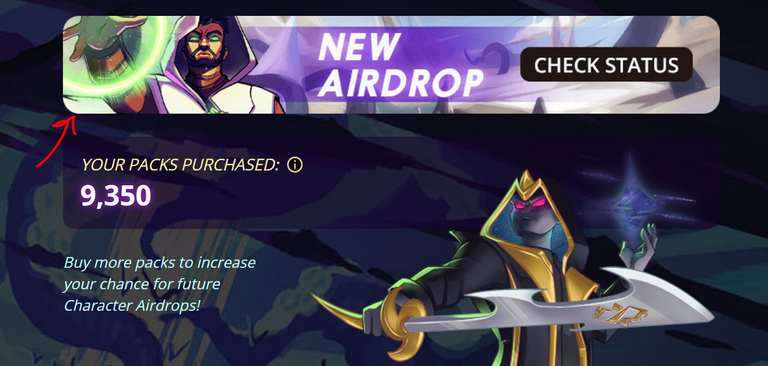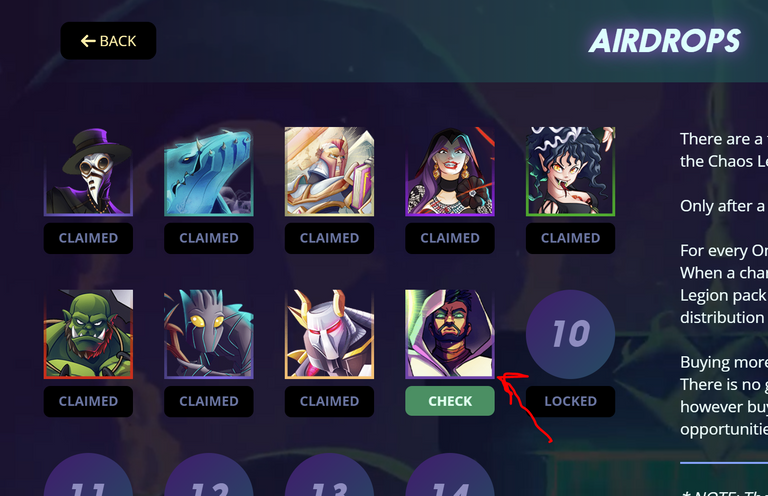 ---
The story this week highlights Bera Dallin

Past AMA Summaries
---
---

Next AMA - Monday, July 18th, 4PM Eastern (8PM UTC)
---
---