Splinterlands Town Hall Summary - June 13th, 2022 - 1PM Eastern!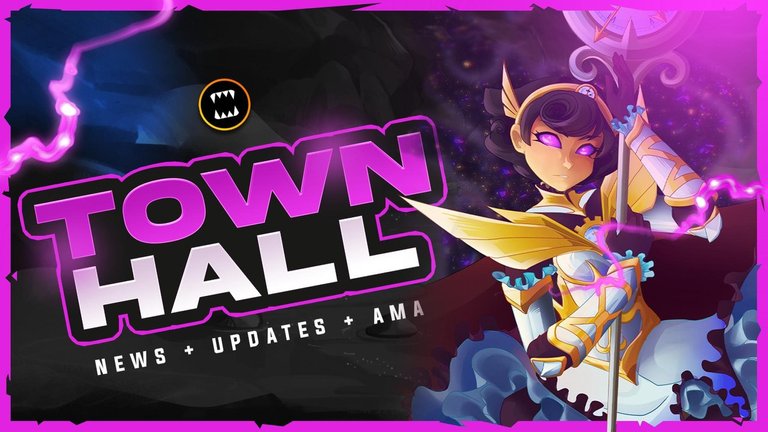 Town Hall Summary
Speakers:

Aggroed (CEO)
Yabapmatt (Chief Product Officer)
Chatter (Head of Marketing)
Nateaguila (Creative Director)
Tyler Jorgensen (NFTy Arcade Guild)
Virev (Creative Coordination)
WeirdBeard (Tournaments/ESports)
EClements (Support)
Shasha228 (Data Engineer)
MelonMan (Development)
r0nd0n (Splinterlands TV)

Main Topics:

Splinterlands vs Red Market 💥
NFTy Arcade ⚡️
Q&A 👀

Recording:
Timestamps:

01:05 - Aggroed & Yabapmatt (General Updates)
16:30 - Tyler Jorgensen Intro/Update (NFTy Arcade Guild)
44:20 - Virev Intro/Update (Creative Team)
53:40 - Nateaguila Update (Creative Director)
1:01:15 - Chatter Update (Marketing)
1:04:50 - WeirdBeard Update (Tournaments/ESports)
1:05:50 - EClements Intro/Update (Support Team)
1:09:10 - Shasha228 Intro/Update (Data Engineer)
1:14:45 - MelonMan Intro/Update (Development)
1:19:30 - r0nd0n (Splinterlands TV)
1:27:35 - Q&A
2:04:05 - Closing Remarks

💥 Company Updates 💥
Splinterlands vs Red Market:
Even with the current state of the market, Splinterlands will continue to run

Development continues as normal and will continue to for a while
Splinterlands has been through this before, and we will get through it again

DEC price is below soft peg of ($0.001)

Arbitrage opportunity with buying DEC and buying Chaos Packs in-store

Chaos Legion packs are $4 or 4000 DEC

Team suggestion: Continue looking at the projects fundementals as Splinterlands continues to build utility for all assets
---
NFTy Arcade Update:
NFTy Arcade is both a platform and guild for Splinterlands
NFTy Arcade is trying to help any player or organization manage their decks/accounts and rewards
NFTy Arcade is a huge believer in Splinterlands

Sees much more potential value in Splinterlands than Axie Infinity
---
Creative Updates:
Creative Team is cranking out assets for the following:

Legendary Summoners
Rift Watchers
Lore
Land
Ranked Rewards / Modern vs Wild

Check out some awesome Eye Candy in the section below!
---
Marketing Updates:
Team has been Beta testing with the partnership with Potion

~1.5 weeks in and ~500 new signups already

Focusing a lot on public relations during bear market to get new people in
Youtube/Google waiting on verification
Still working on partnerships for tournament sponsors
Only 15 days left to get a Yodin Zaku or Byzantine Kitty plushy (See Announcements)
---
SplinterlandsTv Stream account reached 1k subscribers!
The 1000th subscriber received 500 SPS

⚡️ Q&A Summary ⚡️
DEC Value:
Team isn't going to change anything to force the DEC price to stay at a certain price

Team will always value DEC at 1000 DEC for $1 ($0.001)

If there is massive sell pressure, then CL packs and potions will be that much cheaper

DEC is backed by Splinterlands assets
As long as the game continues to grow and demand continues for in-game assets, then DEC price should stay relative
---
Land:
Totems are NFTs that will be able to be placed on Land plots to increase certain aspects like production

50% of the supply have already been released
Other 50% will be released with Land release

Boss monsters will most likely be associated with Land release

Non-Card market is scheduled for this summer and is the predecessor for Land
---
Chaos Legion:
The current state of the Chaos Legion set is exactly where the game was with Untamed

Decent start, slow middle, but fast sellout once packs got close to the end of the supply

The Chaos Legion supply was increased so the set would last a while and allow new players to get in and buy packs for original price

Reason for 10x supply, double price, and halved the CP of the cards
Still estimated to sell out in half the time that Untamed did
---
Ranked Rewards:
Team is looking at everything that is going on and listening to community feedback in regards to Ranked Rewards

There will be updates, however, the team is analyzing a whole season first before making any changes
Team will look over all of the data, see what is going on, and see where things need to be fixed
Solutions won't be immediate because they have to vetted out and deemed necessary for long-term health

Mobile app is in the testing phase for supporting the new Ranked Reward system

🔥 EYE CANDY 🔥
Concept Novice Badge Animation

---
Modern vs Wild Concept Badges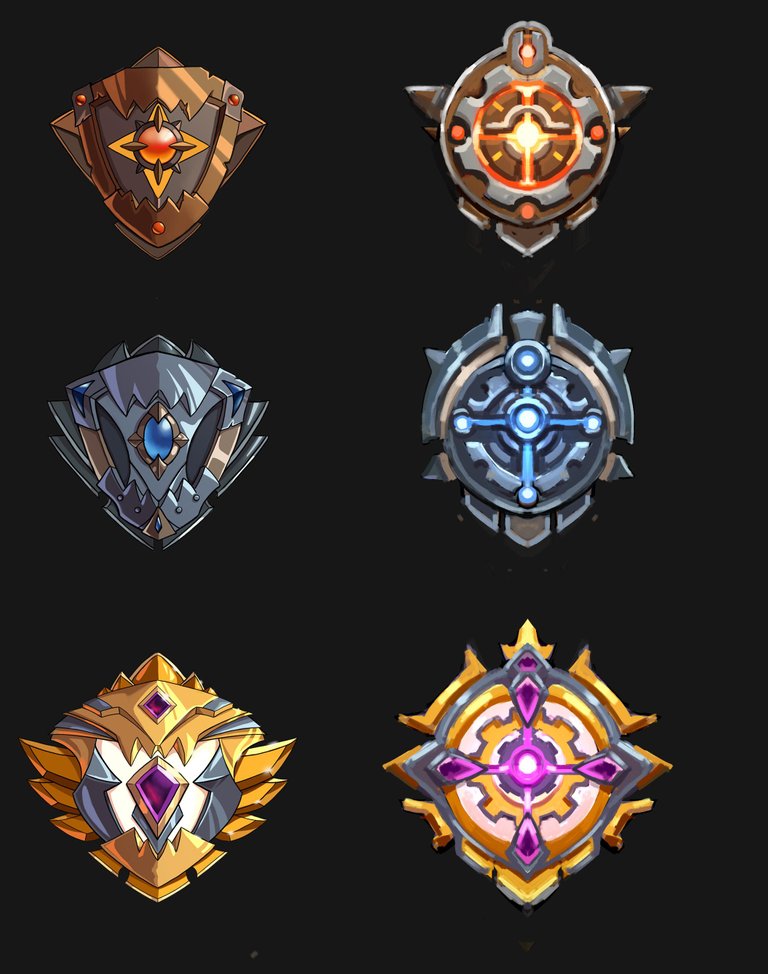 ---
Legendary Overflowing Hills [Magical] - Land Reveal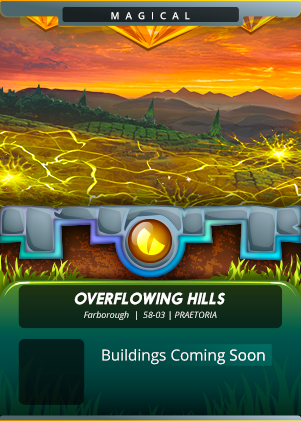 ---
Rare Fertile Forest [Occupied] - Land Reveal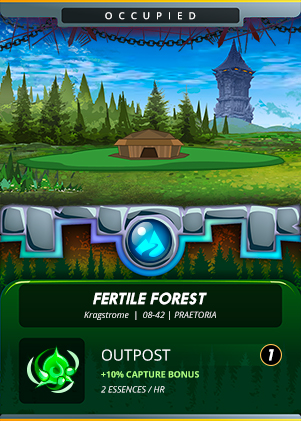 Recent Announcements
Voucher Airdrop has begun for all Node License holders
Since the start of the Node License sale, the Splinterlands community has officially burned over 20M SPS and sent over 5M SPS to the DAO so far!
---
Plushy Sale
15 days left to pre-order a Yodin Zaku and Byzantine Kitty plushy
200 of each need to be purchased in order to start the production of them
Visit the campaign links below to learn more about each one
---
Next tale of the Tome of Chaos story

Past AMA Summaries
---
---

Next AMA - Monday, June 20th, 4PM Eastern (8PM UTC)
---
---