Splinterlands Town Hall Summary - May 15th, 2023!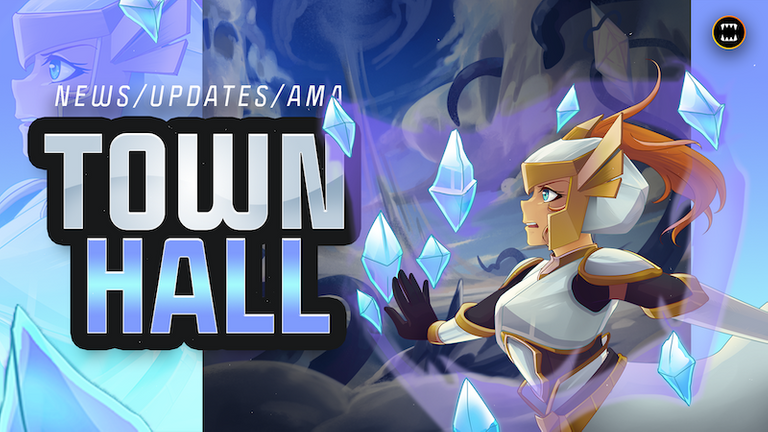 Town Hall Summary
Team Members:

Aggroed (Co-Founder & CEO)
Matt (C0-Founder & CPO)
Investygator (OPS Product Owner / Software Developer)
Weirdbeard (Brawlhalla)
R0nd0n (Splinterlands TV)
Timestamps:

00:35 - Team Introduction
03:00 - Tyler from NFTy Arcade
23:15 - Investygator (OPS Product Owner / Software Developer)
30:35 - Matt (C0-Founder & CPO)
1:24:30 - Weirdbeard (Brawlhalla)
1:45:05 - R0nd0n (Splinterlands TV)
1:49:40 - Q&A

💥 Company Updates 💥
Special Guest: Tyler from NFTy Arcade
Reward share platform
Create a deck of cards and lend them out for a reward share agreement
Splinterlands added some bronze level decks to facilitate the onboarding of new players
NFTY does not own these cards
Marginal success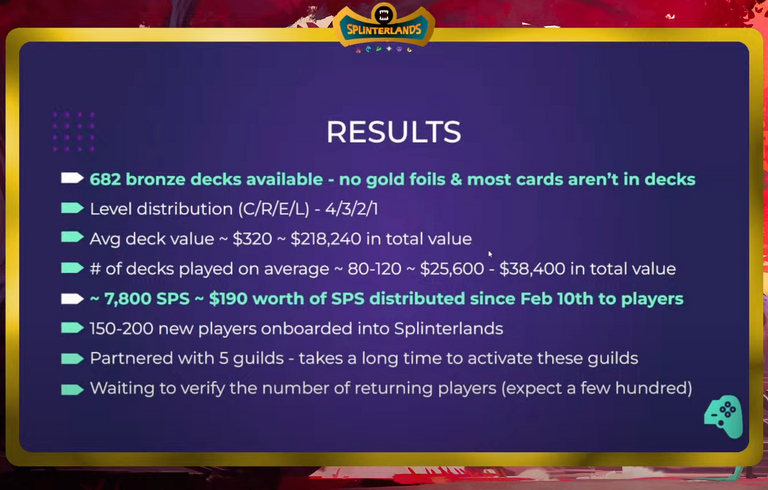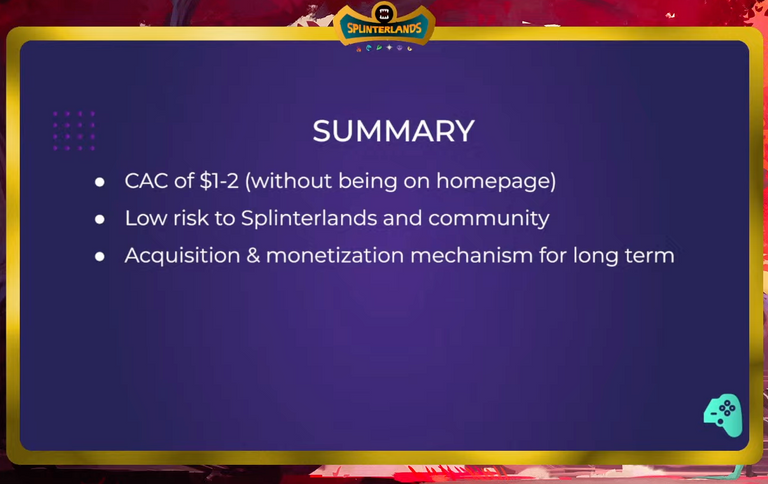 ---
Tuesday Release Update with Investygator
Account Security & Changing Email
A new Account Security page has been added to the drop down option menu. From this section you can set an e-mail if none is associated with your account, verify your e-mail address is valid, change the existing e-mail on an account, change your password for your account, or request your keys after buying the Spellbook.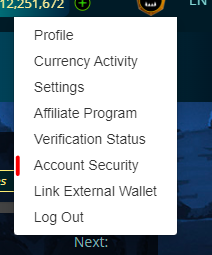 As noted above, we have added the ability to change the e-mail associated with your account in-game. This functionality requires active key authority and the new e-mail cannot already be associated with another account.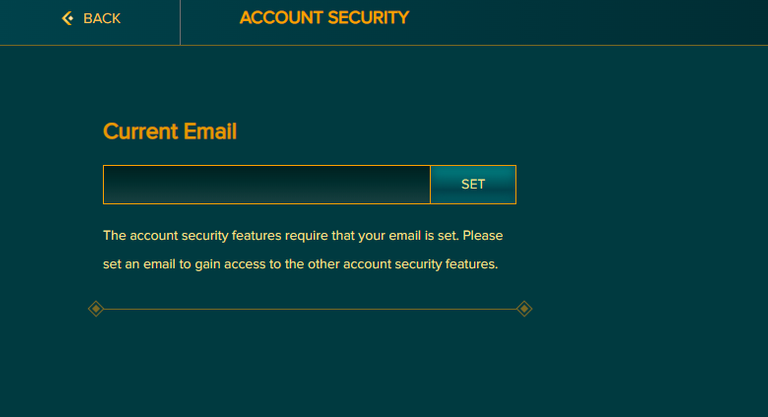 Gameplay Updates
Resurrection and Rebirth have been updated to properly clear Affliction, Blind, Cripple, Halving, Poison, Snare, and Weaken. Recharging is also now reset.
General Updates
We have updated the way cards for sale and rent are pulled from the system to only return the 1,000 that are actually displayed. This should improve the load time for listings and reduce data transfer amounts. Previously it would return all cards for sale, then sort on the UI side.
Items Hotfixed into the Game Prior to the Release
Paypal purchases via Credit Card have been temporarily disabled due to issues found with processing some of those requests.
---
Matt - Words with Wizards
SPS Staking
SPS staking will replace Collection power
First step of integrating SPS into the reward mechanism of the game
Main design is ready to go
SPS staking will determine your rewards
It's not one specific number - there's a range
Based on a formula that is based on your rating
As you move up in rating, the amount of SPS that you need will slowly increase
The amount of reward shares will be adjusted based on how much SPS you have
Diminishing returns formula
How does this impact a brand new player?

It's not a requirement to play
They will need to get cards
Buy SPS or SPS delegation

Chart for each league and tier rating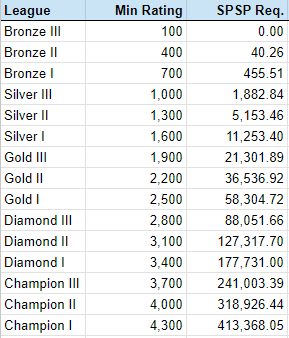 You can always get delegated SPS instead of buying so you can earn more
We want to encourage players to stake more in order to earn more rewards
This gives SPS utility
No money is paid to Splinterlands by doing this
Will be implemented by the end of next quarter
Guilds
Upgrade to existing guild system
Allowing people to take their guild contributions with them when they leave and apply them to a new guild
Guild points - you will be able to take 90% of the guild points if you leave a guild
Will be adding new guild buildings
These will require additional assets to be staked to level it up
You can unstake at any time
Getting rid of the quest lodge
Revamp of the guild leaderboard
Cosmetic benefits
Leaderboard rewards that are season based
---
Weirdbeard - Brawlhalla
Finding ways to make sure new players can come in and understand everything
Making sure that changes are understandable for everyone
Working to get all the changes out for this quarter
5/24 and 5/25 Crucible of Fire planning session
Underlying game mechanics - tech modernization for battles and the mobile experience
New player tutorials
Proposal just passed to have no bots in Modern
Validator work
We have updates and releases every week
Moving to bigger monthly releases that are polished
Land is still the priority
New game mode planning that will involve drafting
5 year anniversary event upcoming
---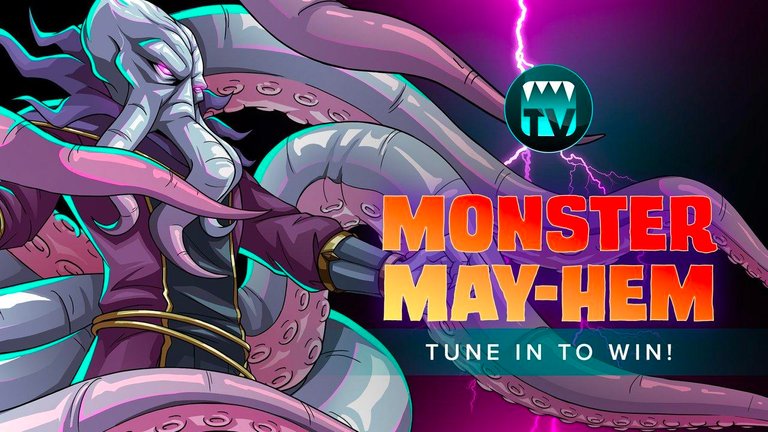 Attention all Splinterlands fans! Get ready for Monster May-hem on SplinterlandsTV, where we will be giving away amazing cards to viewers for the entire month of May! We had a great response to our other promotions, so we're excited to bring this event back for a fourth time. Check out this post for more info.
Townhall shoutouts: BangSmith1125 bUttUps VruzDidNothingWrong a_JabeeSaints_a drcalabacin slifer_spl ASLOW_KARLz a_larkin36_a solving_chaos CrazyJest3r kraymundray 0_bigbarger_0 kraymundray kraymundray asdfghjkiraaa 0nizz butops18 butops18 butops18 captjonparakeet captjonparakeet bobaphetit 0_bigbarger_0 yummytea_kudasai_uwu BronkoNr5 BronkoNr5 BronkoNr5 BronkoNr5 aThunderstruck HollaVodka

🔥 Support Tutorial 🔥
Read the Support article above to better understand how to vote on the SPS Governance proposals
Access proposals on the SPS Proposal Page

Past Town Hall Summaries

Next Town Hall - Monday, May 22nd, 4PM Eastern (8PM UTC)
---
---