Splinterlands Town Hall Summary - November 19th, 2021 - 9AM Eastern!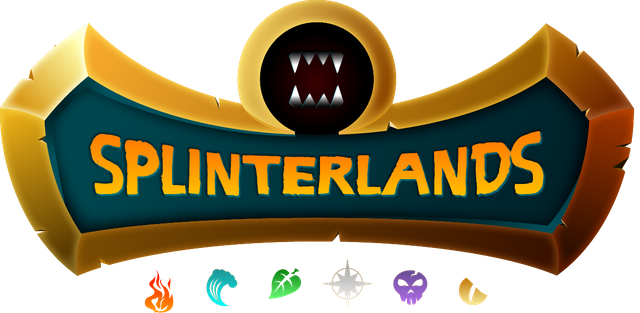 Town Hall Summary
Speakers:

Aggroed (Co-Founder)
Yabapmatt (Co-Founder)
Hardpoint (VP of Engineering)
Nateaguila (Creative Director)
HomesteadHacker (Moderator Lead)
Kbux (Developer)
Isaria (Content Manager/Director of Music)

Main Topics:

More Chaos Legion Eye Candy 👀
Full Team Updates 💥
AMA Summary ⚡️

Recording:
Timestamps:

Company Updates -> 2:00- 1:06:00

Chaos Legion Update From Matt -> 7:57-15:50
HomesteadHacker Introduction -> 16:10-21:49
HardPoint's Update (Dev, Support) -> 23:00-42:15

Kbux Introduction -> 24:30-26:30
SPS Governance Introduction -> 29:26-37:14

Nateaguila Eye Candy -> 42:40-1:04:05
Isaria Update -> 1:04:10-1:05:50
AMA Questions -> 1:06:15-1:59:00

💥 Company Updates 💥
Chaos Legion:
Pre-sale is currently at almost 600k packs sold
There is not a private sale for Chaos Legion

Rather, it is a volume discount for those looking to buy very large amounts
These purchases will still need vouchers if they want the bonus packs
These purchases also don't have an advantage of buying before anyone else

Will need to manually make the purchase once general sale is live within the Shop

Basically, they will be worked with one-on-one to make sure their purchase goes successfully

Packs can be opened officially on December 8th

All Chaos Legion cards can be used in ranked and tournaments

Team does not think Chaos Legion general sale will sell out in 24 hours
The first few airdrops for the general sale may be adjusted to include anyone who buys within the first 24 hours

This is to allow everyone the opportunity to get in on these airdrops
Official news on this topic will be posted in the near-future
---
Dev Updates:
Chaos Legion is still highest priority (launches December 8th)

Team is still implementing the stats of cards

Devs are committed to making the Chaos Legion launch as smooth as possible

Trying to anticipate the huge strain on servers and scaling to meet the demand
Servers have been in a very stable state for the past couple weeks

Devs are also actively working on the enhancing the market

Problem: Market items showing as available but actually sold
Partial Fix last week: warning of problem in real time
New Fix: New update will drive down chances that you are buying something that somebody else has already purchased

First version of SPS Governance

Will work similar to delegated PoS like on Hive, EOS, WAX, BSC
SPS token holders will be able to vote on Validators
Validators will run open-sourced software developed by Splinterlands
Splinterlands wallets will be transitioned to multisig wallets

Validators will be the signatories on these multisig wallets

Main change will be in regards to handling treasury funds

SPS token holders can submit proposals and vote on them
Validators will sign transaction for the proposal
Completely autonomous system and gives SPS community full control

Goal is to have this implemented by early next year
---
Support Updates:
Tickets are decreasing overall, even though community and game is growing

August/September had about 10k tickets per month
October had only around 7k tickets

Week over week, there were over 3 million new sessions on the Splinterlands site

7.8M unique users -> 10.7M unique users (last week)
On track to being more than 10.7M unique users this week
---
Creative Updates:
Team is under pressure with Chaos Legion, but super excited for the launch
Chaos Legion is top priority, but other things like land are being worked on in parallel
Posted last story of the Tome of Chaos

These stories have some sneak peaks into Chaos Legion monsters!
---
Community Moderation Updates:
Welcome HomesteadHacker to the team!

Main goal is to provide a safe and secure community for everyone
See the updated post on our official Docs site!

Once organized, community moderation has some awesome plans:

Mini AMA's in Discord
Twitter AMA's/Sessions
Cooperate with Marketing & Support
---
Sales & Marketing Updates:
Team is working on giant deals with guilds/communities

Goal is to try to get as many people into the game as possible

Working on a lot of big partnerships as well

Stay tuned for the announcements
---
General Team Updates:
Continue to onboard new devs to take issues off of YabapMatt's plate

Matt wants to focus more on design and new feature development
Just added a couple more developers just last week

Reminder, all team members are players in the game as well

So when features are created, they are created from a player perspective first

Don't miss Dygycon this weekend!
Player Feedback

Feedback being taken at https://feedback.splinterlands.com/
Incorporates player feedback into the game
Community can vote on which feedback they like the most
Eventually will become a proposal for SPS holders to vote on

Team is working on bringing in game updates within the game itself

That way all players are exposed, and don't need to be on Discord or Telegram

⚡️ AMA Summary ⚡️
👀 = See Eye Candy!
Chaos Legion 👀:
Yabapmatt thinks general sale will last months, Aggroed thinks first week

Team is not going to change how the sale is going to go

Starter deck will change when the Chaos Legion is launched

Will be Untamed, Chaos Legion, Dice, and Untamed/CL Reward Cards

Aggroed will put out a post soon about the volume discounts they've been discussing
---
SPS:
SPS utility is coming

Not top priority but still on the team's roadmap

Those who stake SPS will continue seeing greater earnings
---
DEC:
If DEC decreases in price, DEC rewards will decrease as well

That is why there will be SPS rewards though as well in the future

Spending credits in game gives DEC more value
Team is constantly buying DEC every day in order to allow players to buy from the market with credits

Sellers receive DEC from sold cards, or rentals, even if bought with credits
---
In-Game Market:
Team is hoping to implement the in-game market for land, titles, totems, vouchers, etc...
Goal would be by end of 2021, but not guaranteed
---
Land:
Probably will leak into Q2 of 2022
After Chaos Legion, land will take the next top priority
Team will provide sneak peaks through Q1 of 2022
---
Vouchers:
The vouchers given out during the presale and post-presale are the same token
Next voucher airdrop will continue on December 8th

Will be 66,666.66 vouchers dropped a day for 30 days
After the 30 days, voucher drop will be 20k/day indefinitely
---
Modern/Wild Ranked Formats:
Won't be released until January 2022 most likely
Collection power will probably align with the two different formats

Example: Alpha card's power won't count towards Modern CP
---
Player Feedback/Suggestions:
Any feedback or suggestions should be submitted to https://feedback.splinterlands.com/
So if you really want to see a change made, post your suggestion and get people to vote it!
---
Mobile App:
Team would love to enhance the current mobile app

Want to make it as effective as a desktop browser

Probably won't happen for another 3-6 months
---
Job Opportunities:

🔥 EYE CANDY 🔥
Chaos Legion Cards Preview
---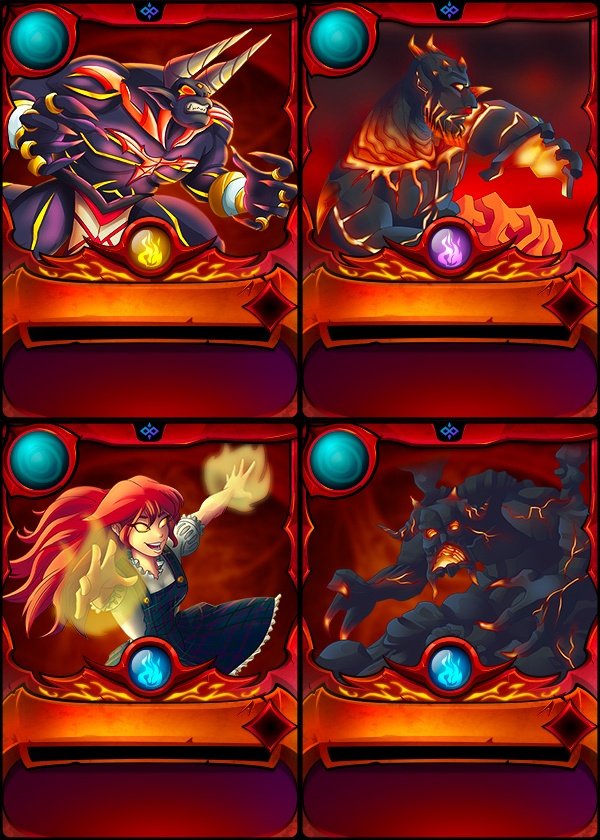 ---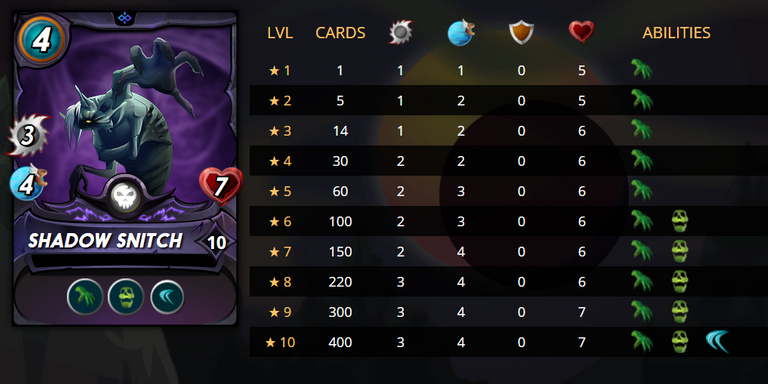 ---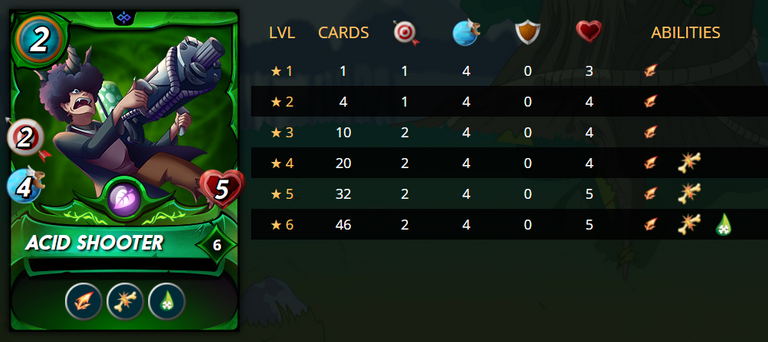 - New Ability: Scattershot (targets random enemy) -
---
New Wallpaper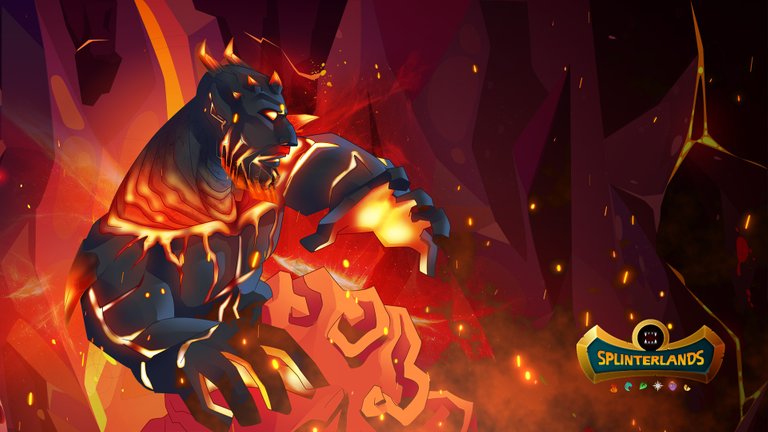 ---
Animations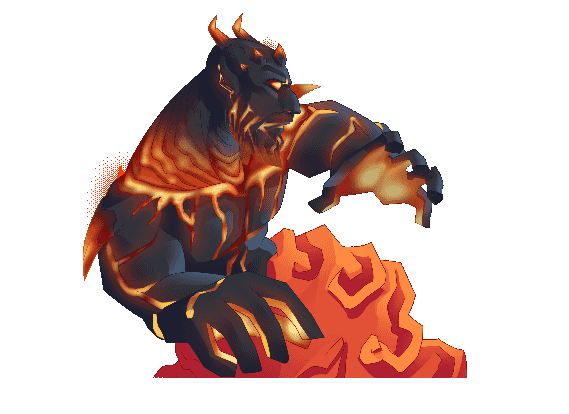 Recent Updates
Many behind-the-scenes small fixes to enhance the security of the game (you'll be seeing this a lot)
Small scaling fix. We added a button on the profile to retrieve your Leaderboard position, this should return to being more visible in the future once we have a better scaling solution in place
Battle speed will be remembered from battle to battle from the same browser. (Community Feedback #5)
---
Chaos Legion launch is December 8th
December 8th is when the first phase of the public sale will begin as well

2M vouchers will be sold in the shop, still need vouchers to buy
Voucher airdrop will start again on this day and airdrop twice the amount of vouchers
The general sale won't start until all 2M packs are sold out

Past AMA Summaries
Friday, November 5th, 2021

Company Updates (Dev, Support & Marketing)💥
EYE CANDY (Chaos Legion Preview) 👀
AMA Questions & Answers ⚡️
---
---

Next AMA - To Be Determined Due To Holidays
---
---