Splinterlands Town Hall Summary - September 19th, 2022 - 8PM Eastern!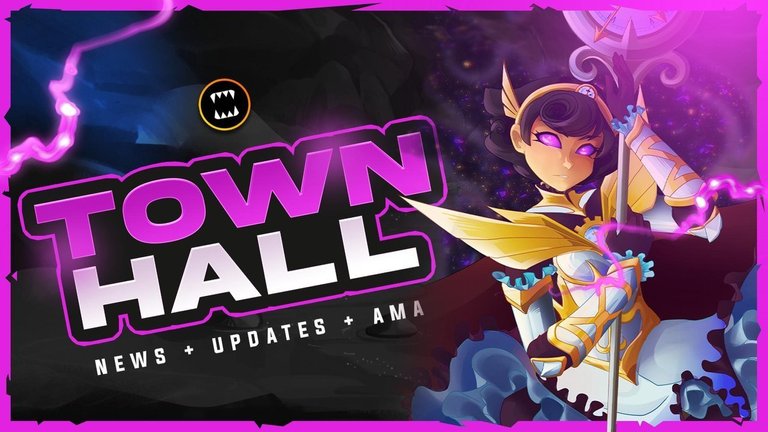 Town Hall Summary
Speakers:

Aggroed (CEO)
Yabapmatt (Chief Product Officer)
Hardpoint (Chief Technology Officer)
Chatter (Head of Marketing)
WeirdBeard (ESports Manager)
Nateaguila (Creative Director)
Cryptomancer (Lead Developer)
NFTy Arcade (Guild & Scholarship Platform)
Playground Labs (Kapital DAO)
WafflesKitty (DYGYCON)
Chris Sabile (Creative)
Cornavirus (Support & Knowledge Center)
Paultrx (Support)
r0n d0n (Splinterlands TV)

Main Topics:

Special Guests 💥
Company Updates 💥
Q&A 💥

Recording:
Timestamps:

01:30 - Team Introduction
04:30 - NFTy Arcade Intro & Update (Guild & Scholarship Platform)
19:30 - Playground Labs (Kapital DAO)
29:24 - Hardpoint Update (SPL Tower Defense)
40:10 - Yabapmatt Update (Runi)
53:15 - Cryptomancer Update (Brawls)
1:07:30 - WeirdBeard Update (Splinterfest Tournaments)
1:16:15 - Nateaguila Update (Creative)
1:27:50 - Chatter Update (Marketing)
1:36:25 - WafflesKitty Update (DYGYCON)
1:41:25 - Chris Sabile Intro (Creative)
1:45:10 - Cornavirus Intro (Support & Knowledge Center)
1:48:40 - Paultrx Intro (Support)
1:53:00 - r0n d0n (Splinterlands TV)
1:58:15 - Q&A
2:21:30 - Closing Remarks

💥 Company Updates 💥
Splinterlands Tower Defense pre-sale kicks off tomorrow at 1pm PT / 4pm ET / 8pm UTC

Only 250,000 TD packs will be on sale for presale
Every 500 packs bought will guarantee a Promo Hero which will never be released again
Each pack costs $5 in DEC/Credits + 1 VOUCHER
If you buy over 100 packs in one transaction, you can use additional VOUCHER tokens for bonus packs

100 - 499 packs = 10%
500 - 1999 packs = 15%
2000+ packs = 20%

Enhancements made for the Tower Defense Presale (due to RW presale issues)

General sale won't be released until next week at the latest

So if presale packs sell out, it will not automatically roll into General Sale instantaneously

Only 250,000 TD packs will be sold

Any purchase over this amount will have the transaction be rejected

The SPL team plans on hosting another Tower Defense Presale Countdown
Name and logo are to still be revealed

Planning on being announced at Splinterfest, along with additional art and concepts planned for the game
---
Whitelist sale is planned to start Thursday, September 22nd, 2PM EST

There will only be 2000 whitelist spots available
Each whitelist spot will cost 100 VOUCHER tokens to claim

All VOUCHER tokens used will be burned

You will need to have an ETH wallet that you control and can connect too
Claiming a whitelist spot reduces the total mint price from $500 in ETH to $250 in ETH
Whitelist sale will be hosted in the Shop page on Splinterlands
Runi Promo Card Stats Below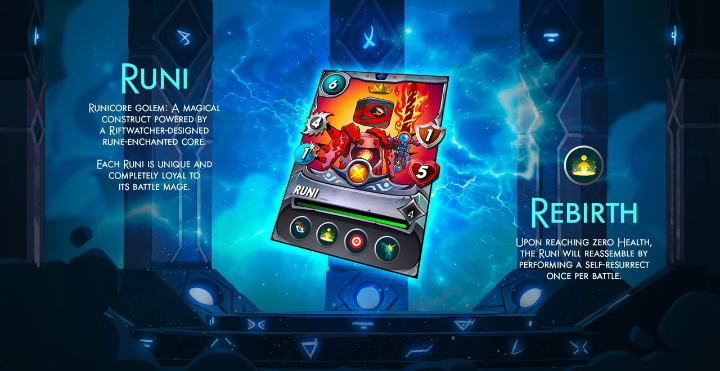 The Runi artwork you mint on the Ethereum blockchain can be used as the artwork for the Promo Card used in Splinterlands
There will be a FAQ released on how to mint a Runi and stake on the smart contract to be used in Splinterlands
Runi will grant access to future generative NFT projects as well, if Runi is a success
Other whitelist spots will be given out during AMA's with other communities

These whitelist spots won't provide a 50% discount
Purpose of giving out additional whitelist spots is to market the Runi project to other communities and get more hands into the project
Main goal is to get high visibility on Opensea!

Join in on the Runi Whitelist Countdown on Discord!
---
Brawls (See Eye Candy For UI Teasers!):
SPS rewards for Brawls will be claimed the same way as Ranked Battle and License Rewards
SPS rewards will be estimated similarly as Merits and Crowns are estimated when viewing Rewards during a Brawl cycle
SPS rewards are designed to be an exponential progress rather than a linear

Guild upgrades take about a year to reach the highest tier
SPS Brawl rewards should be a huge incentive for Guilds to move up tiers and not camp in the lower tiers

SPS tier pool allocations will be drafted as a SPS Governance proposal to vote for the final numbers
Development for SPS Brawl rewards is almost finished, but rollout is expected for later in October

SPS Governance proposal will need to created and voted on
Internal QA testing will be required

Other upcoming changes to Brawls:

Voucher tokens will replace Merits when buying Blood and Power stones
Alpha/Beta and Gold Fray distributions
---
Splinterfest:
The three tournament casters will be Luthien, Bulldog, & Aftersound!
Tournament prizes will include 60 PLOTS of Land

Top 16 of each tournament will receive at least one PLOT
Winner of the Gold league tournament will win 10 PLOTs

2nd place will get 3 PLOTs
3rd place will get 2 PLOTs

Each Splinterfest attendee will receive a physical Chaos Legion card pack (See Eye Candy)

Each pack will have different rarity of cards, and some may be gold foils!

Team is trying to have additional Swap perks for those that show up in a SPL cosplay costume
---
Creative:
Newest edition of Lore has been posted and explains the backstory of Runi!
The Creative team pulled some artwork traits from the Wizard business cards that can be obtained potentially when minting a Runi
---
DYGYCON:
DYGYCON 11 will be hosted on September 23rd - 25th, 2022

Currently have around 90 booths/sponsors attending

Last DYGYCON had the most attendees ever before (around 2000)
---

Special Guests
NFTy Arcade is building a platform to make lending/delegating decks easier

Platform will allow both the deck owner and the deck player to share rewards
Platform will track all the rewards and balances associated with the decks you delegate/lend
Allows the reward share to be customized and not just a 50/50 split

Platform will also support pre-configured decks to be bought and sold

For example, if you want a maxed Gold league Modern deck, you could potentially buy a full deck if it is listed

If you are interested in using this platform, submit to be on the Waitlist!
NFTy Arcade is one of the sponsors at Splinterfest so if you are attending, feel free to stop by and meet Tyler & Jared!
---
Kapital DAO Project Overview

New solution to enable guilds, large firms/institutions, or people to operate at massive scale within web3 gaming
Allows asset owners to delegate their assets out to managers, who then can delegate the assets out to players

Owners retain full access to their assets
Managers can't gain full access to the assets but they can delegate them out
Players can only play with the assets

Platform can be used across multiple web3 games, not just specific to Splinterlands or Axie Infinity, for example

Kapital DAO is currently live with Axie Infinity, Pegaxy, and Crypto Unicorns

Playground Labs team is currently working on integrating Splinterlands onto the platform
Their team has partnered with the largest SPL Guild as well (to be announced soon!)

⚡️ Q&A Summary ⚡️
Runi Whitelist Sale:
You will only be able to buy one whitelist spot at a time
Whitelist spots cannot be refunded and will expire over a certain period of time (less than 30 days)
Whitelist spots can't be transferable as each whitelist spot will be directly connected to an ETH wallet
---
Tower Defense:
Beta access will be account bound, but the team may look into other ways to support this
Team created a Tower Defense Presale Knowledge Article with more information on how the presale will function tomorrow
Goal is to have 25 Towers & 25 Spells starting off

There will be different rarities for each asset
There will be on Hero as well
---
RiftWatchers:
RiftWatchers will be added to the Modern Brawl frays

Modern = last two recent core sets + mini sets

Untamed (main) + Dice (mini)
Chaos Legion (main) + RiftWatchers (mini)
---
Land Expansion SPS Rewards:
A proposal should be coming soon to vote on whether SPS rewards should begin for Land holders

🔥 EYE CANDY 🔥
Cryptomancer New Business Card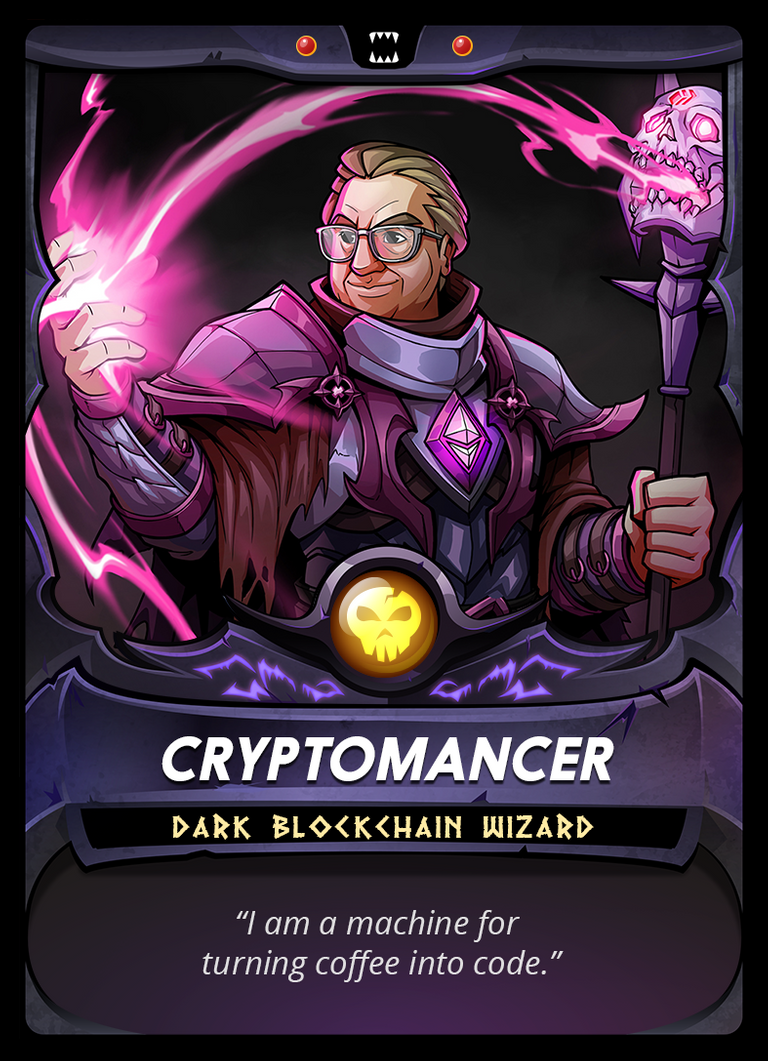 ---
SPS Brawl Rewards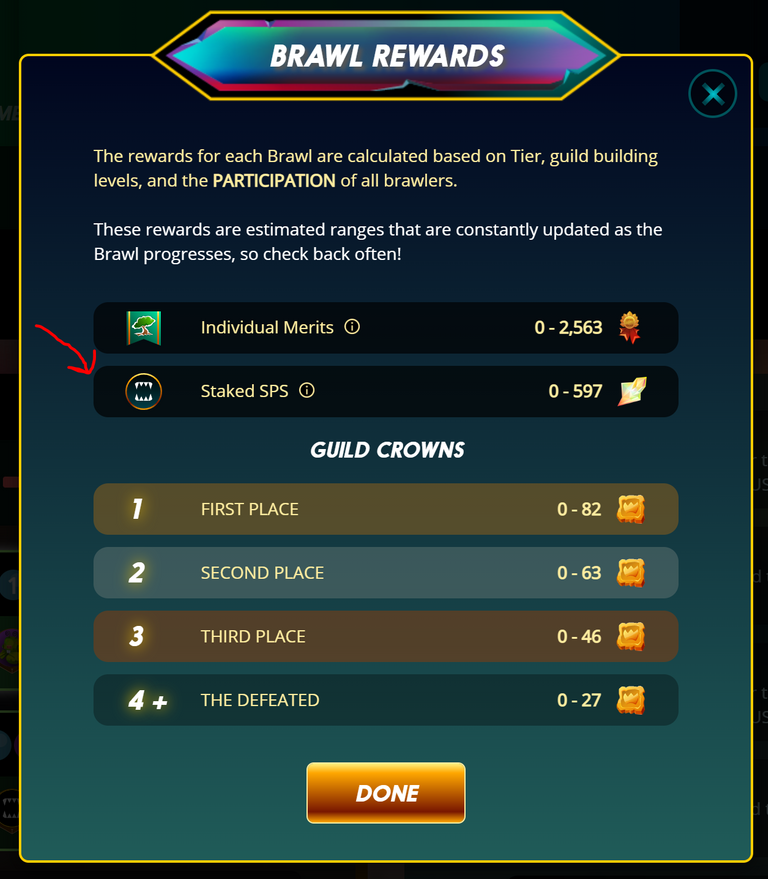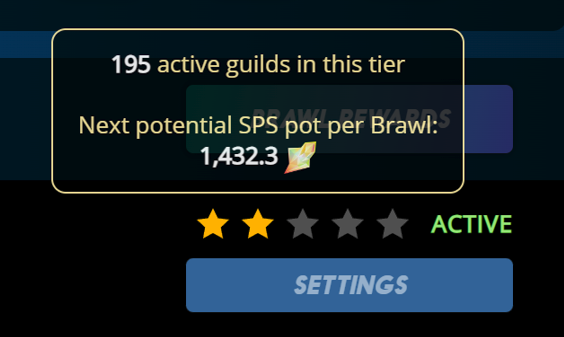 New Brawl SPS Pool Page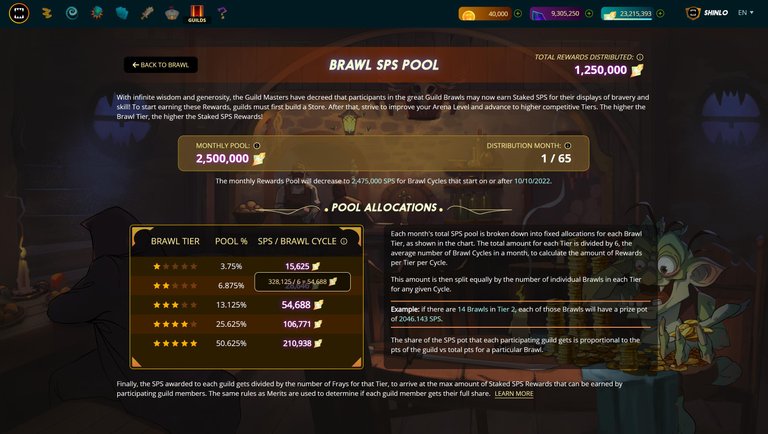 ---
Splinterfest Swag Bag Cards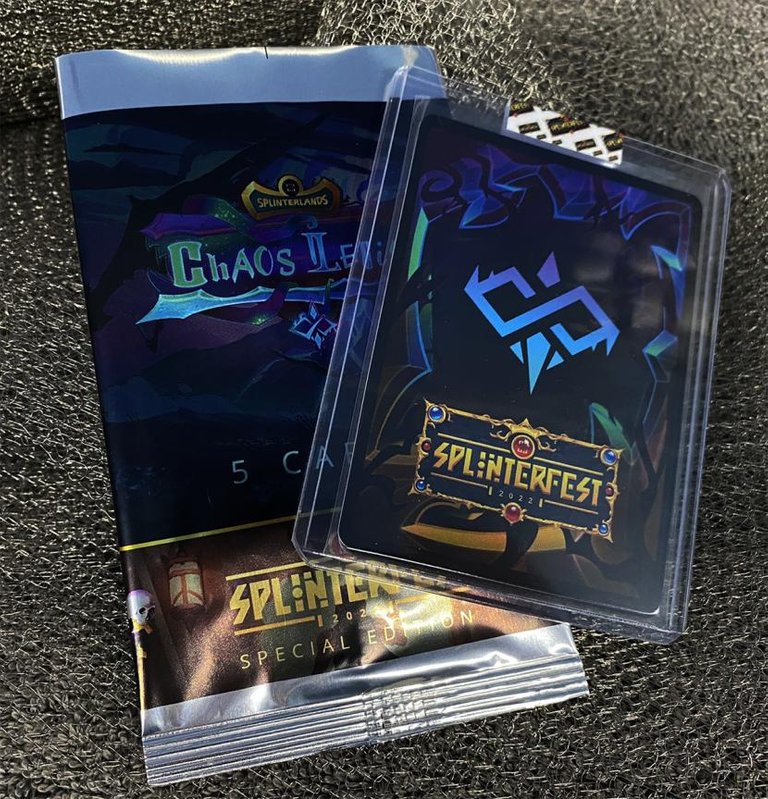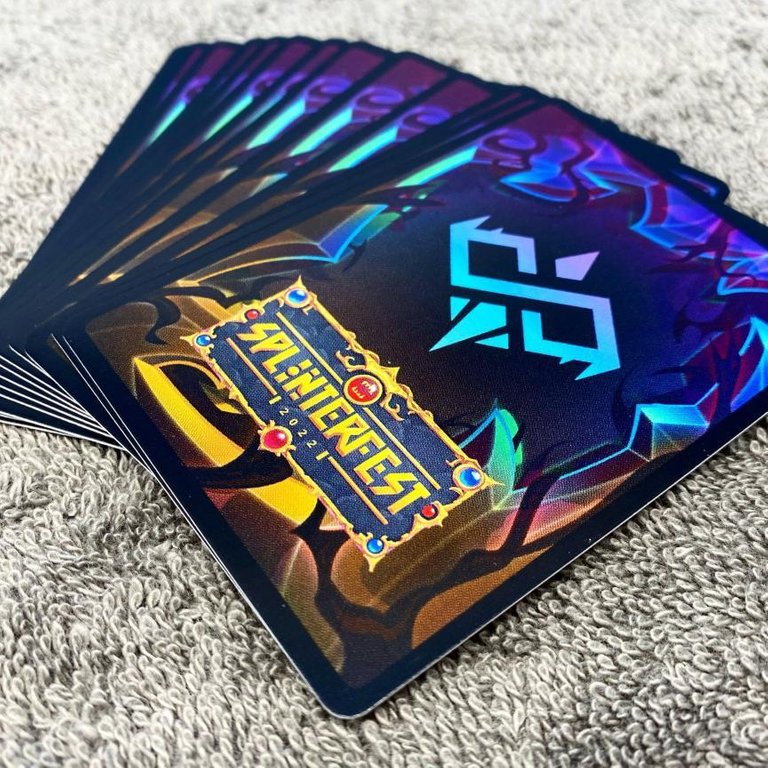 ---
Runi Artwork Examples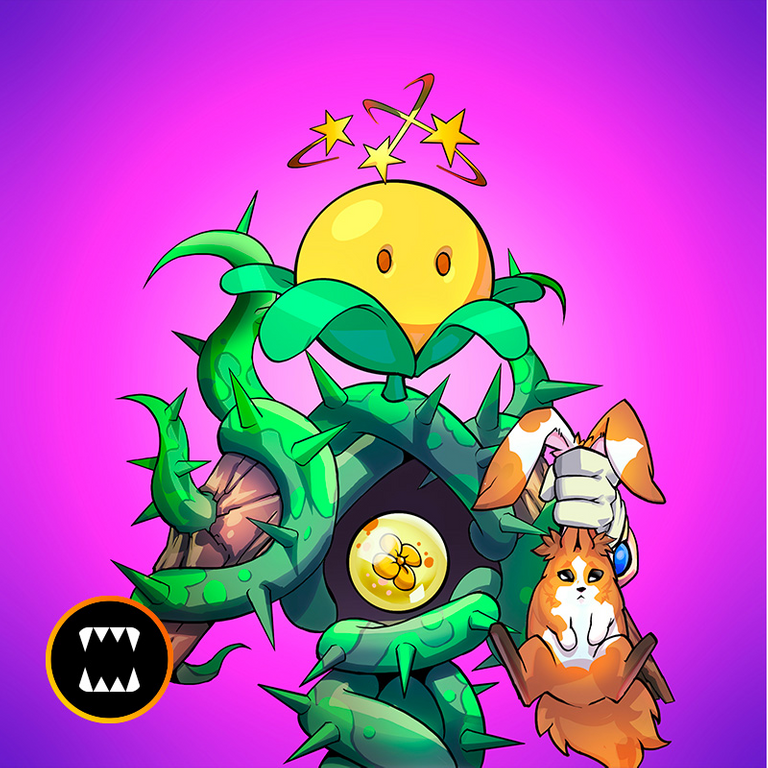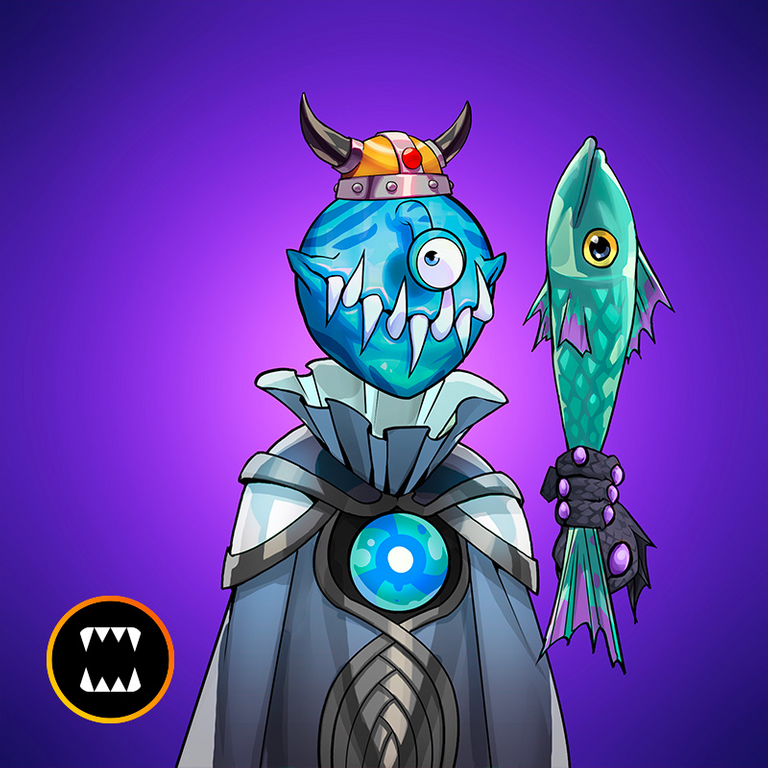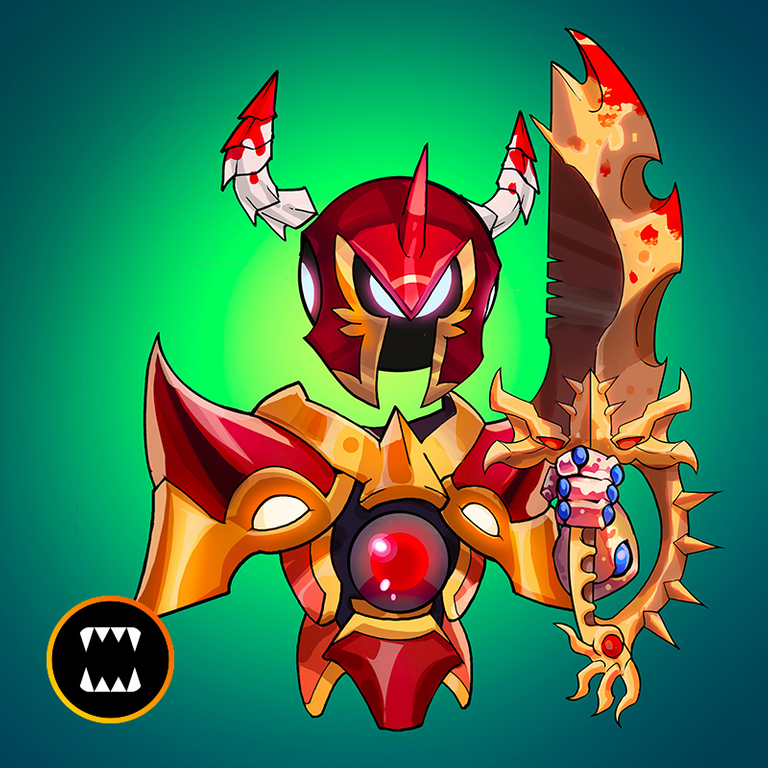 ---
Runi Summoning - Wallpaper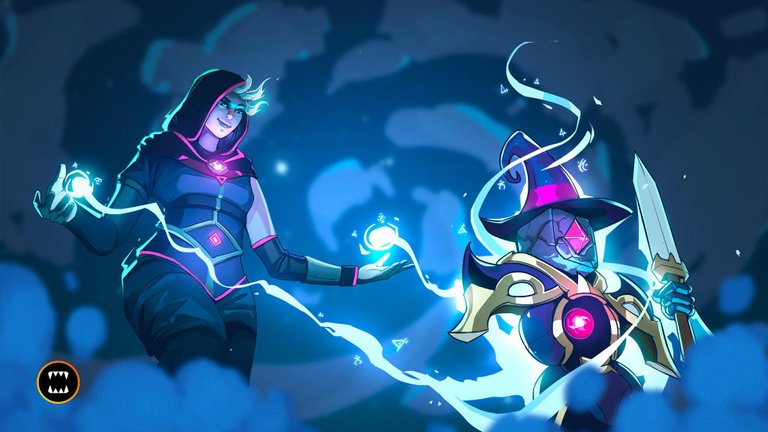 ---
Oshuur - Wallpaper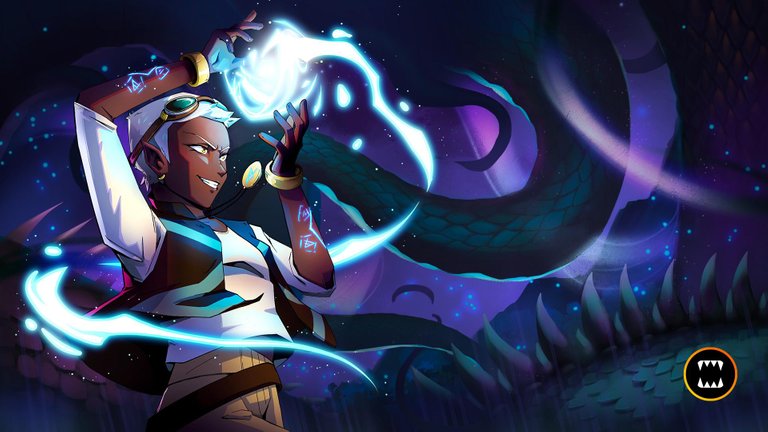 ---
Usut - Wallpaper - RW Legendary Death Airdrop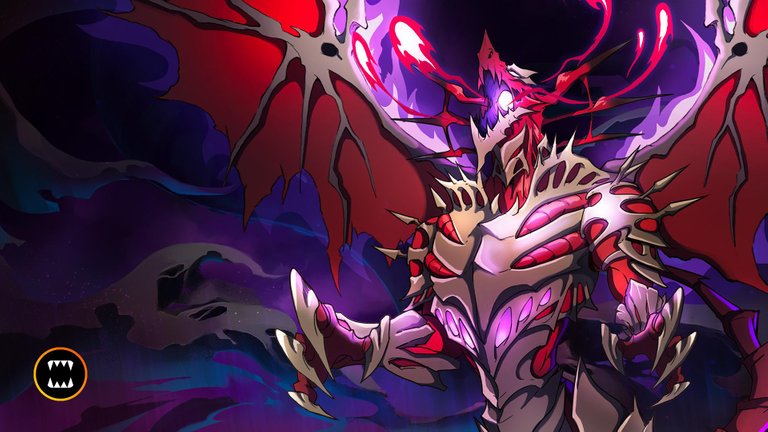 Past AMA Summaries
---
---

Next AMA - Monday, September 26th, 10AM Eastern (2PM UTC)
---
---