Splinterlands Town Hall Summary - September 26th, 2022 - 10AM Eastern!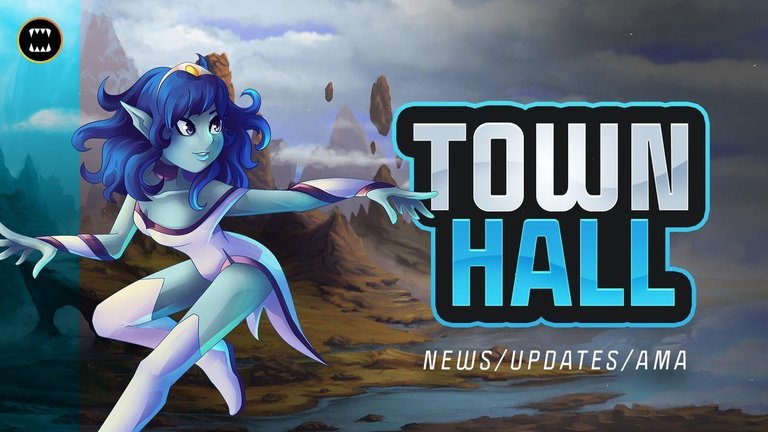 Town Hall Summary
Team Members:

Aggroed (CEO)
WeirdBeard (ESports Manager)
Nateaguila (Creative Director)
Wrathed (Product Owner)
16Bit (VP of Sales)
Sicarius (Developer)
Farpetrad (Developer)
r0n d0n (Splinterlands TV)

Special Guests:

NFTy Arcade (Guild & Scholarship Platform)
AJ Brockman (EMP)
Neal McSpadden (Valued Community Member)

Main Topics:

Land :zap:
Brawl/Tournaments :zap:
Splinterfest :zap:

Recording:
Timestamps:

01:15 - Team Introduction
04:20 - NFTy Arcade Update (Guild & Scholarship Platform)
17:30 - AJ Brockman Update (EMP)
27:30 - Wrathed Intro & Update (Land)
39:00 - Farpetrad Update (Land)
49:30 - Neal McSpadden Intro & Update (Proposals)
1:17:00 - 16Bit Update (Sales)
1:22:00 - WeirdBeard Update (Splinterfest Tournaments)
1:28:00 - Nateaguila Update (Creative)
1:35:20 - r0n d0n (Splinterlands TV)
1:39:10 - Q&A
2:00:00 - Closing Remarks

💥 Company Updates 💥
Land:
Prerequisites For Land:

1st Step - Tech Modernization

In order to scale the platform properly, the team has transitioned the codebase to a React framework
Improves load time and stability
Pieces of Tech Modernization will be pushed out through October

2nd Step - Non-Card Market

Allows for all assets beyond just cards to be bought and sold on the in-game market
Will support packs, titles, totems, and plot tokens
Non-Card Market is about 95% complete, waiting on last Creative assets

Phase #1 - Land Reveal

Land reveal will be a two step process

First, you will need to redeem your claim into a Land Deed

Redeeming will only show where on the map your Land is located

Second, you will need to survey your Land to discover the type of land, what resources are there, if you have a Castle/Keep on it, etc..

Team is still targeting Phase #1 to be Q4 of this year, with the potential of it rolling over to Q1 2023

Even with Land slowly being rolled out, the other projects that the team is working on does not take resources away from the Land development

Other projects like Runi and Tower Defense are different teams working separately on these projects
Tower Defense is being developed by a completely different company as well
---
SPS Governance Proposals:
There were four RiftWatcher presale proposals created in hopes of determining how to handle the RW Presale issues
Reward everyone that bought in the final block of the presale

Proposal Passed with 85% For

Allow purchasers to submit their vouchers if not done during presale

Proposal Passed with 73% For

Refund any presale purchase if requested and from the DAO

Proposal Passed with 69% For

Extend purchase length to 3 minutes after all presale packs sold out

Proposal Failed with 43% For

---
Brawls/Tournaments:
Team has opened up applications to become a Splinterlands Tournament Partner!

Selected applications will able to create Splinterlands tournaments without having to pay a tournament creation fee
If you are currently featured on the tournament White List, you will need to reapply again to join the list
Please fill out this application BEFORE October 1st when submissions close

Upcoming changes to Splinterlands hosted tournaments with RiftWatchers release (changes will not be applied right away, a couple weeks after RW is introduced)

Scarred Hand tournaments changing to CL/RW
Novice tournaments go from Untamed/CL to RW/CL
Chaos only Brawl Frays change to CL/RW
---
Splinterfest:
Splinterfest attendees may be able to receive QA access in order to practice with the Riftwatcher cards before the Splinterfest tournaments

The Splinterfest tournaments are going to be Open Tournaments meaning that all participants get the same cards and all are maxed
Mavs currently have QA access, but if you don't have access, this is your opportunity to practice with RW without needing to buy in game

Splinterfest Land Prizes:

Gold League Winner: 10 PLOTS

2nd Place: 3 PLOTS
3rd Place: 2 PLOTS
4th Place: 1 PLOTS

Champion League Winner: 15 PLOTS

2nd Place: 3 PLOTS
3rd Place: 2 PLOTS
4th Place: 1 PLOTS

MVP Voted on by Crowd: 5 PLOTS
---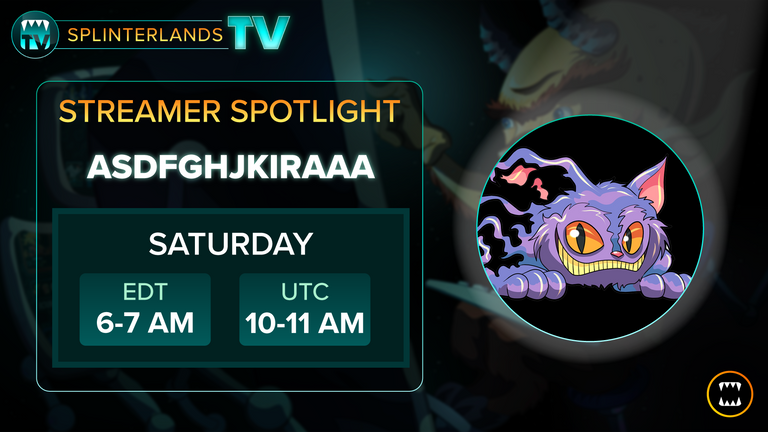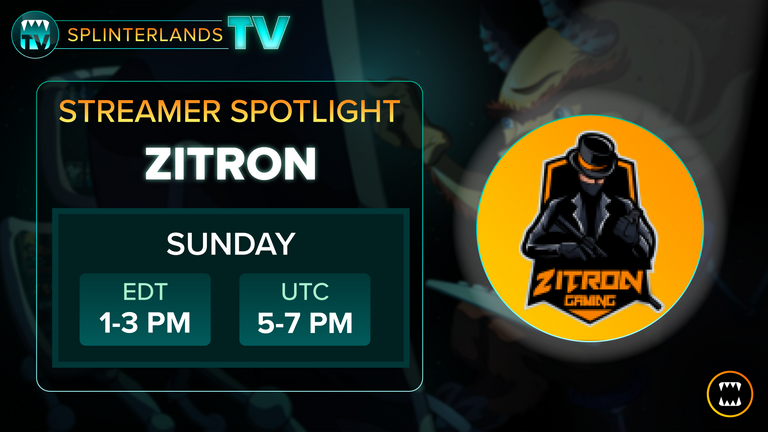 Special Guests
NFTy Arcade is building a platform to solve two issues:

Player onboarding

Helping individuals get into games

Capital onboarding

Helping individuals invest and hold their hand through the process

Biggest perks of NFTy Arcade platform:

Buying/Renting a full Bronze, Silver, Gold, Diamond/Champion deck set at once, rather than buying the cards individually
Delegating a whole deck set out to scholars and customizing the allocation of rewards

Team is going to open 500 waitlist spots for the general public to get first access and test the platform
NFTy Arcade will be at Splinterfest and are looking forward to meeting everyone that attends!
---
DeFi project built on BSC that uses SPS and SPS liquidity to reward those who stake in the EMP BNB:SPS pool
EMP just launched their first service with Splinterlands called the Generator

The Generator is a daily ROI contract using SPS-BNB LP tokens to deliver returns through a series of incentives, taxes & compounding

EMP is one of the sponsors for Splinterfest and will be attending!

⚡️ Q&A Summary ⚡️
SPS Governance Proposals:
There is no date yet on when player proposals will be live currently
---
Land:
Basic workflow: Work Land -> Harvest Resources -> Craft Items/Spells
There may be empty spaces in between Land Plots for the team to introduce new Land gameplay features
Once Items/Spells are introduced, a second round of Battle Gameplay will be added to battles

First round = submitting your lineup as you normally do
Second round = equipping an item/spell after viewing your opponents lineup
---
RiftWatchers:
Riftwatchers will be fully playable and packs can be opened starting at 2PM eastern tomorrow (assuming the release goes well during tomorrow during planned maintenance.)

No Riftwatchers airdrops will happen tomorrow.

Riftwatchers packs will NOT contain any regular airdrop cards until after the first regular airdrop occurs.

Timing for the first regular airdrop card will be announced some time after the promo airdrop occurs.

Dates for the promo airdrops will be announced at a future time, pending the support team reconciling all support tickets related to SPS DAO votes. Please note the following deadlines:

5a. The deadline to open a support ticket for proposal #2 is Wednesday, September 28th, 2022 by 12 PM EST (4 PM UTC).

5b. The deadline to request a refund for proposal #3 is Saturday, October 8th, 2022 by 12 PM EST (4 PM UTC).

5c. Please see this thread in #tech-updates for more information: https://discord.com/channels/447924793048825866/883971718765481994/1023844513078317086

🔥 EYE CANDY 🔥
More RUNI Variations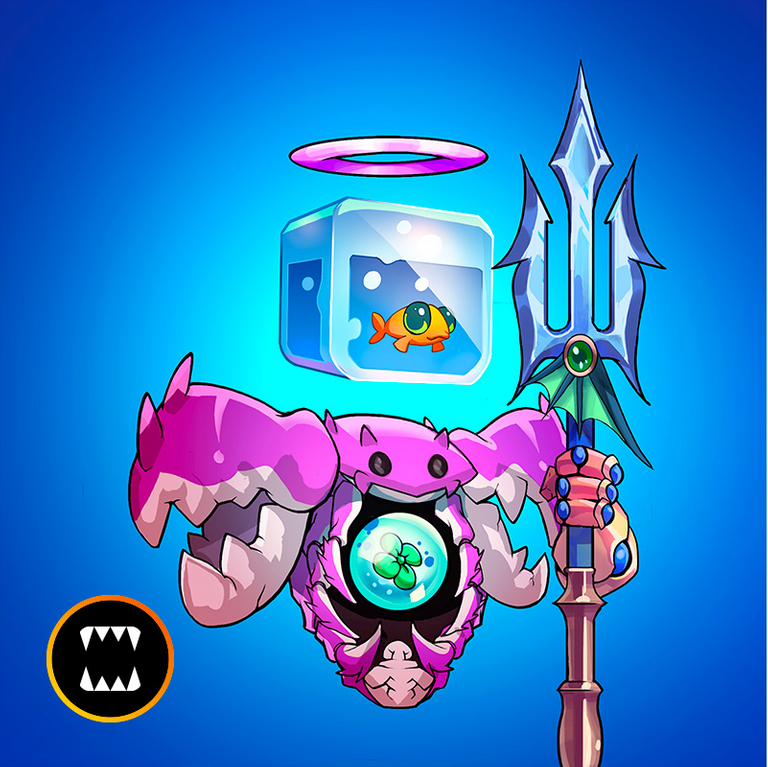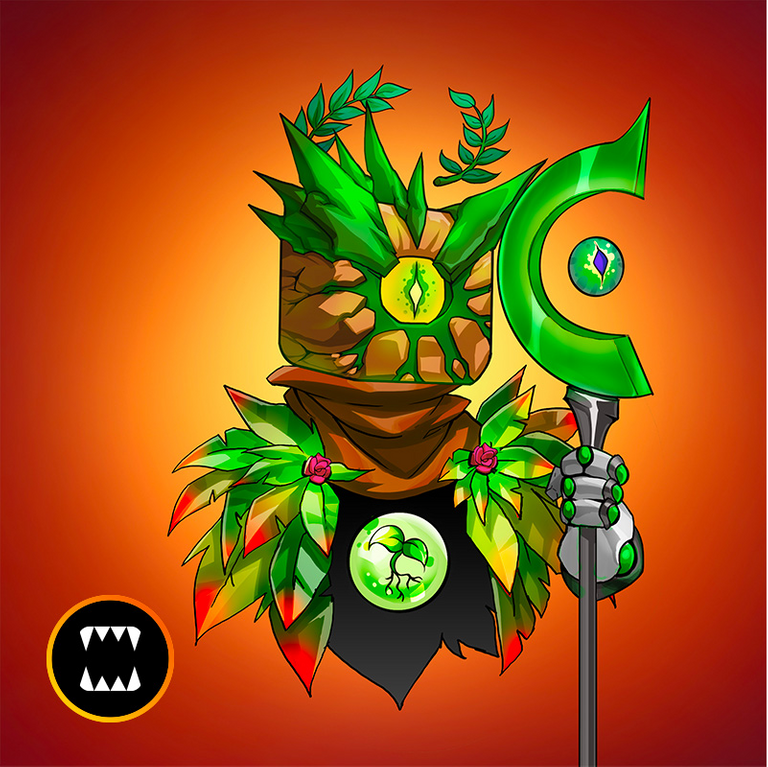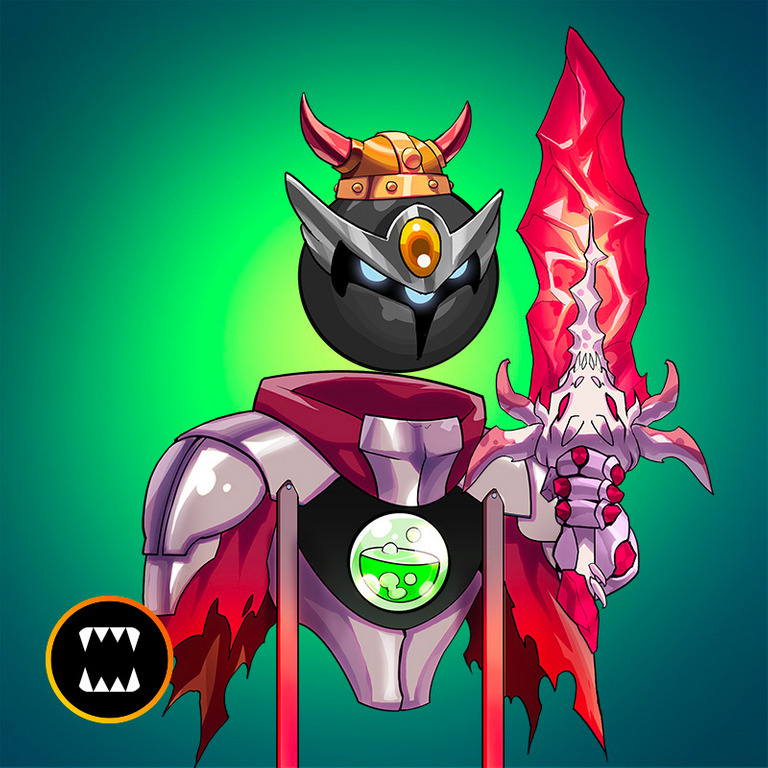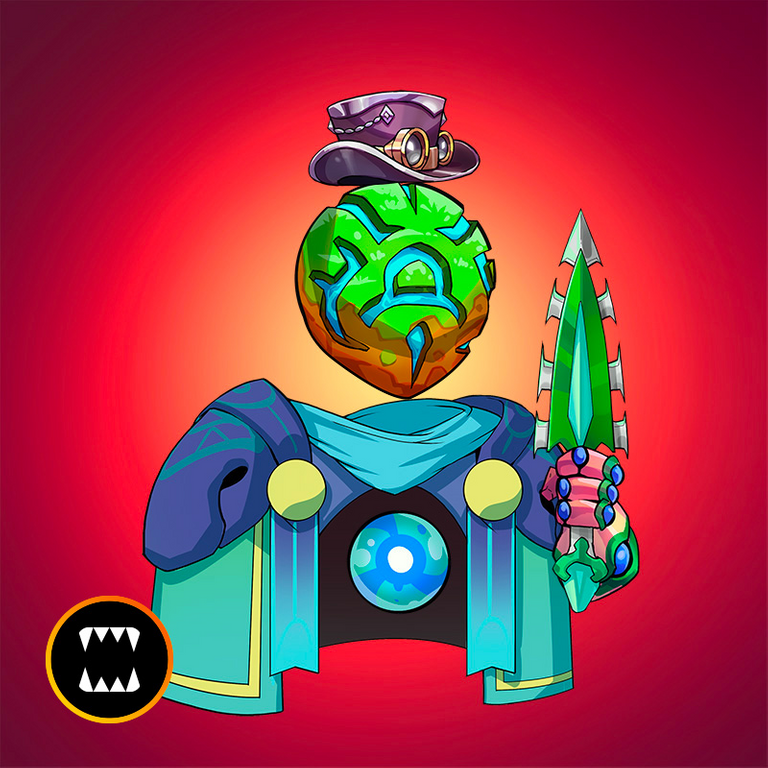 ---
Ancient Redwood - Earth RW Legendary Monster - RW Airdrop #2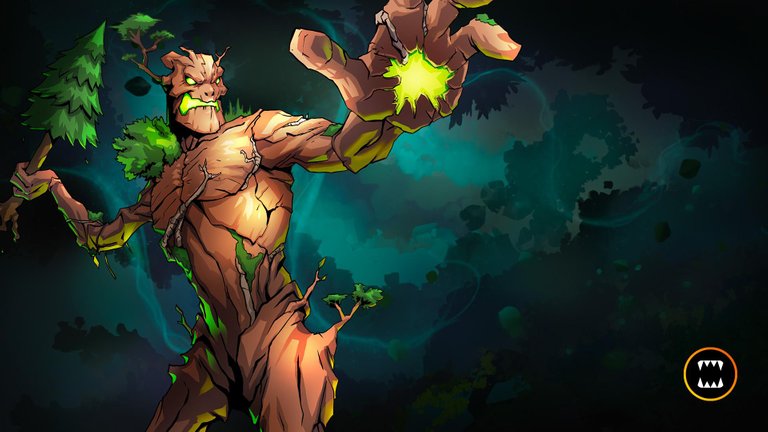 Past AMA Summaries
---
---

Next AMA - Monday, October 3rd, 1PM Eastern (5PM UTC)
---
---