Splinterlands HQ: The Value Deck Challenge
When we first started our Twitch stream https://www.twitch.tv/splinterlandshq less then 2 weeks a go, we never dreamed of having over 150 followers and 35 subs so quickly, or that the atmosphere would be so positive and fun.
We are humbled and grateful, but also aware it has everything to do with how amazing the game Splinterlands is and how dedicated @Aggroed @YabapMatt and the rest of their team have been to their unique gaming vision.
After starting our stream, we had heard several times that the game was too expensive and the rental prices were too high for most people to be able to play. I personally did not feel this way, but I realized that how I saw the game may not be how everyone else did, so I wanted to create a way to show that the game could be approached in a way that is fun and affordable while offering a glimpse of how important skill is compared to card holdings for most battles.
The Value Deck Challenge was born. The rules I created for this challenge were simple and intended to mimic a new player entering the game with minimal extra funds to put in the game.
Account started with a 0 rating.
Account purchased the $10 spellbook.
Account started with only $2, which was 250 DEC at the time.
Using nothing more then the above, for battles and card rentals, how far could we advance in a season or two and how much in Splinterlands assets could be earned/accumulated thru rewards.
The major focus was to rent cards that were neglected or in higher supply, and thus cheaper to rent, and utilize skill and approach to adcance and earn in the game. Most of this journey has been streamed.
A little more then halfway thru the first season, here is where we are at.
Rating: 1744
League: Silver III
Wins: 115
Loses: 69
DEC: 300
As you can see, I have played less then 200 battles so far, and my DEC would be significantly higher if I played more, but our progress has been strong!
I plan to stay at this level and grind up DEC for a while so that I can make a proper push ahead with rentals I feel are necessary. I will update here occasionally, and all are welcome to stop by our stream and become part of our journey thru Splinterlands.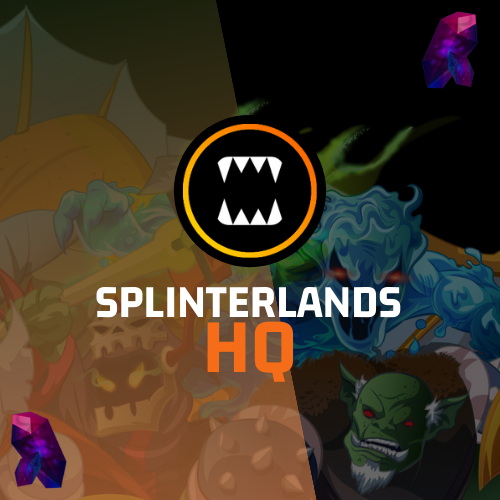 Splinterlands HQ is not an official Splinterlands stream, we are just two guys, @WalkingKeys and @Gank, who created the stream as a way to support the game we love.
Splinterlands official Twitch stream can be found at https://www.twitch.tv/splinterlandsofficial where they live stream AMAs and tournaments!
---
---