Free money? The SplinterNews watch to earn report – January 2022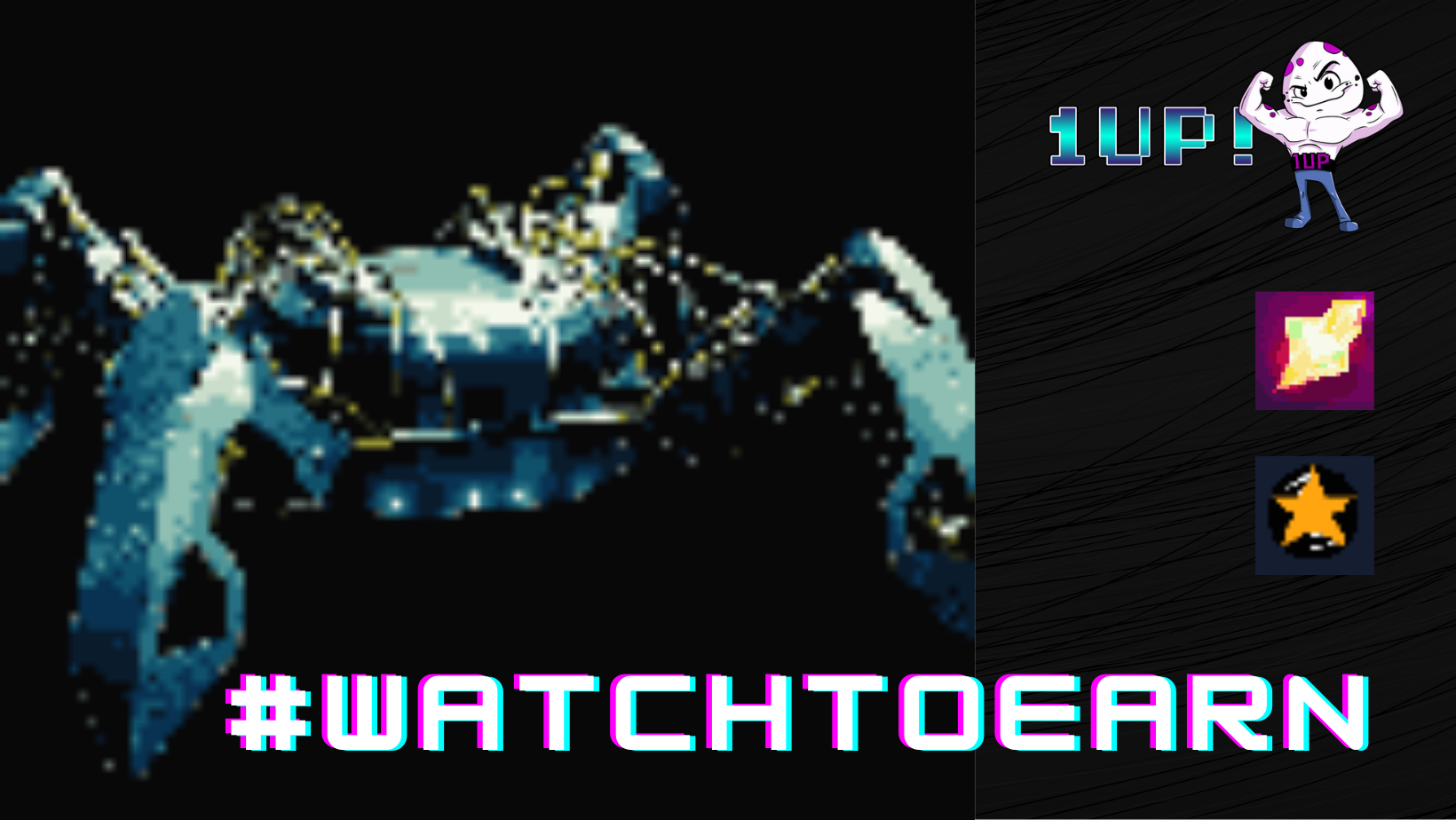 For those of you who have not heard of the #nosleepgang and its awesome streamers check out this PAGE where you find all the awesome #splinterlands and #risingstargame streamers!




You lend watch time, I give token!


If you have been following me on my twitch channel you might know that you can exchange your channel points to real magic internet money.
Yes! if you lend me your watch time I am going to reward you with tokens you can trade on the hive engine!
All you gotta do is follow me here and on twitch and watch my stream. I am collecting all the requested rewards and will send them out once the month has ended.
What tokens you give?
Let's have a look at all the different assets you can claim with your channel points.
Since we are all about gaming and especially play to earn it is no wonder that you will find a few tokens you might know from your everyday gaming on hive. Since I am affiliated with the oneup cartel as well you can also earn the tribe token of their community headquarters.
this is what you can claim:
$ONEUP if you do not know the tribe token of https://www.1up.zone/ you must be living under a hive stone. You can claim 1 or 10 ONEUP tokens depending on how much of your channel points you want to spend. I recommend to stake those tokens to earn rewards by curation as well! (No financial advice!)


We had 4 requests for 1 $ONEUP by @lovefallen, @bigjammin, @trinitylove, @xykorlz





10 $ONEUP have been claimed by @tokutaro22, @ecto1337 x4, @xvaxz, @stader, @assasinos3, @bokica80 x2, @myeong x3, @lovefallen, @rakhmen, @bordel x2, @kaokaokao, @keithray, @oceanbee x2, @silentwill


Some even have claimed 40 $ONEUP, which at todays price is 1.18 $HIVE!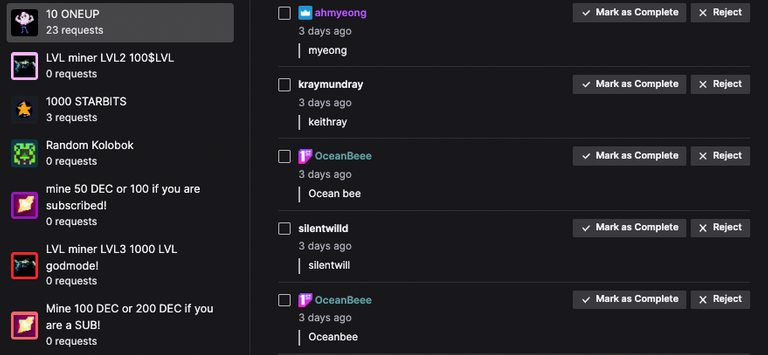 In total we had 234 $ONEUP claimed by multiple accounts which makes a nice sum of 6.9 $HIVE (prices calculated with lowest buy orders for the specific tokens)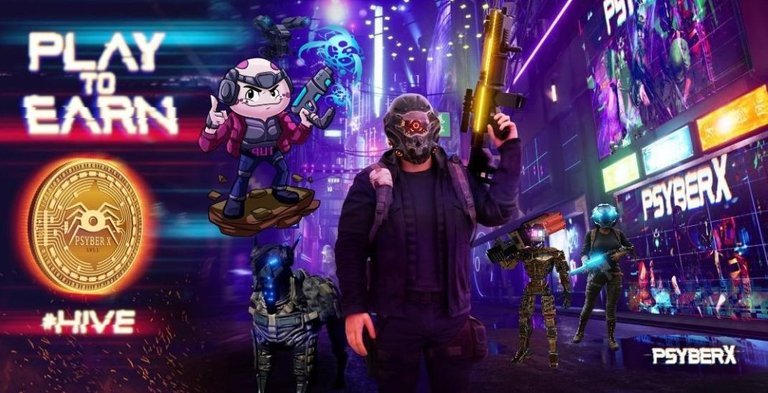 $LVL now this token has seen some nice pump in the past few weeks and no wonder. It is a FPS game (first person shooter) which will be developed on the hive blockchain and will be the bomb! (DYOR) $LVL will be the in game currency and if you hold at least 200k $LVL you will be dropped a crate packed with useful items for the game. But 1 LVL token will be enough to be able to play the game so why not get it for free?
By the way, they have a vibrant community on their discord server and I check in every day so make sure to say hi to @solymi if you see me. Also make sure to follow their brand new TWITTER account which has just recently been kicked off and needs more followers!
You can claim 10, 100 or 1000 $LVL depending on how many channel points you spend. FYI 1000 $LVL is juicy 3 $HIVE! The tokens have been donated by the founder of @psyberx, Jboss and are held on the account @snvault.
Still over 40k LVL to be claimed here so make sure to come and watch my stream!


Lets have a look at those who claimed $LVL in the past month:


@forykw, @t-angel1989, @surien, @hrnn each claimed 10 $LVL and there was no claims for the higher tiers. (you might have noticed I did not include how much you have to spend to get these tokens, you gotta follow and watch to know that... 😉 )

RISING STAR GAME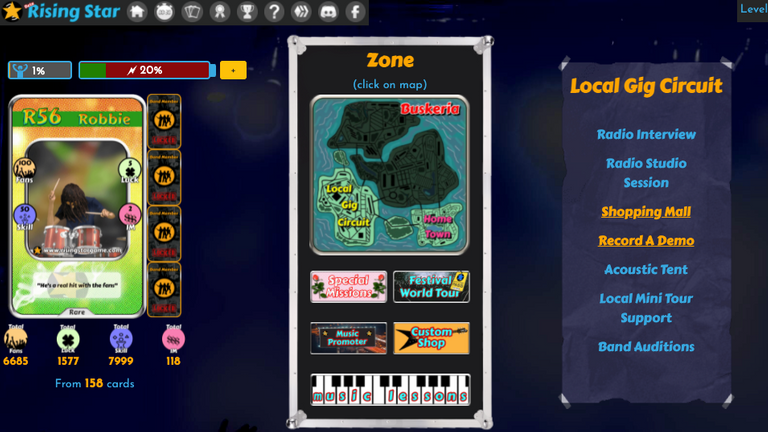 - $STARBITS
are you playing RISING STAR yet? If not sign up with this LINK! It is free to play and you can earn Starbits that has seen some nice increase in value in the past days. We got a nice donation from @stickupboys and @atomcollector and had 10k to give away and I transferred some of my own to @snvault. You can claim 100 or 1000 $STARBITS
In total we had a claims for 3300 $STARBITS that adds up to a total of 0.99 $HIVE!






100 STARBITS claimed by @mosho-o (200) and @jerome04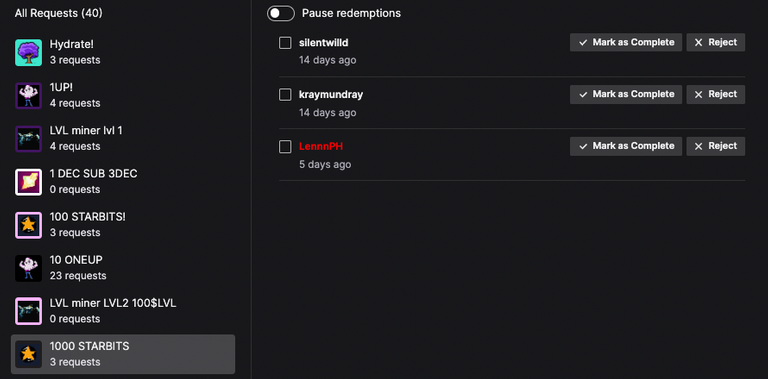 1k STARBITS have been claimed by @silentwill, @lennn, @keithray

this is the end of the request queue


But this is not all! We have some other perks you can claim including $DEC and who does not know dark energy christals? Splinterlands is one of my main content I show on my channel so of course there is DEC to be claimed. You can get 1 to 200 $DEC depending how much you spend and if you are subscribed to my channel. Of course we are giving away a ton of NFTs during our streams so you can also get those.
If you want to claim an NFT that is possible too! If you'd like to get started in KOLOBOK a nice little breeding game on the WAX blockchain you can get your first one just by spending some channel points!
NEW TOKENS ADDED!


I can not promise you that it is going to happen until the next stream but I am planning to include:

@hashkings tokens (probably $HKWATER and $BUDS)

fractional $CARTEL which will be a very nice thing to have since it is a dividend paying token

$APE so you can get started in the ape mining club and earn daily rewards in a cool mining simulation game

$SPT the token of the splinterlands community will play a bigger role in our stream as well

other tokens (I have a lot in mind and hope to be also approached by certain members of the community)
---

proof of payment:
You can check all transactions of the reward treasury on https://hive-engine.rocks/@snvault the data is all there on the blockchain! But for those who like to see some pictures here is screenshot proof:
$LVL

$ONEUP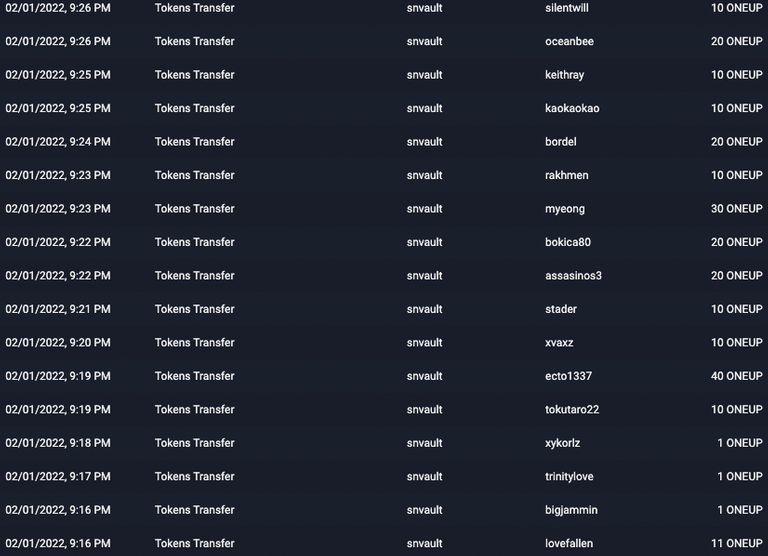 $STARBITS


thanks you for reading through the post and I hope to see you soon on my STREAM! (this is where you click on STREAM and click the follow button!)
---
---