Introduction to 1UP community NFT giveaway!
Hello 1UP!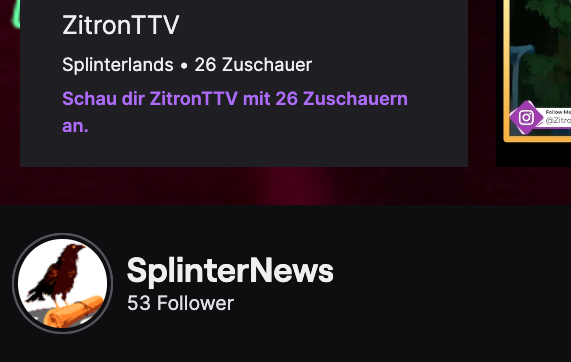 I am SplinterNews on TWITCH and I will be streaming on a regular basis.


This project is @solymi 's try to separate his blog into a new format (my main account will concentrate on photography again) Splinternews is always going to be about hive games and other #play2earn games. Mainly Splinterlands of course, but I recently gathered myself some #dcrop assets and started farming. So there is going to be that as well.
My first introduction was to the #splintertalk community but let me say an excited hello to 1UP!



One united power is a Berlin graffiti crew and they do some really exciting stuff!
Check out their facebook page if you use that sort of stuff...
https://www.facebook.com/1UPCREWOFFICIAL/
My guildmate @failingforwards told us about this amazing new tribe and I am stoked to be here. I am a nice guy, you will see that if you come to my twitch channel I am so happy about the outcome of my streams and as I set up my studio step by step the stream will gain a lot of quality.
I will have all sorts of Perks especially if you are also into streaming! Let me show you the face of Anicetto a brasilian streamer.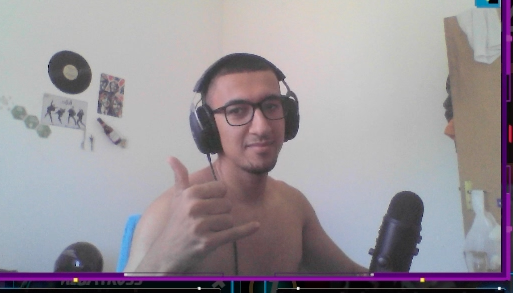 Screenshot from Mr Anicetto twitch stream.
That was right after I gifted him a card I think it was a Lone Boatman.
Currently my channel is hosting ZitronTTV well that was in the past.
I started my twitch journey only 3 days ago so I am very happy to see this community grow.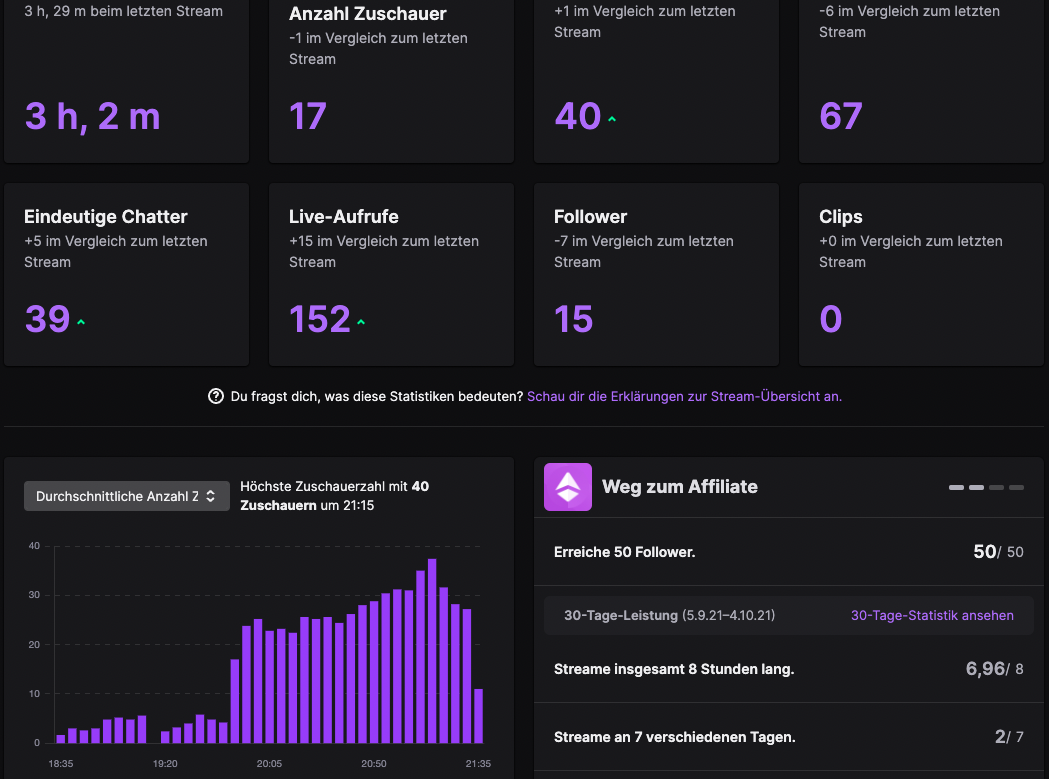 My channel got raided by following streamers and I want to say a big thank you to:
@bokica80 you can find his stream here: https://www.twitch.tv/bokica80
@rentaw03 and he is not yet blogging so you should tell him about it!
TWITCH: https://www.twitch.tv/iamrentaw
Also I want to say thank you to @ivarbjorn he raided my stream as well and helped me out when I ran into technical issues. You can find his stream HERE

Free marketing tool
During my show I used the time to do some free advertisement and got myself some refferals on my @nftshowroom gallery.

Also to my DCROPS account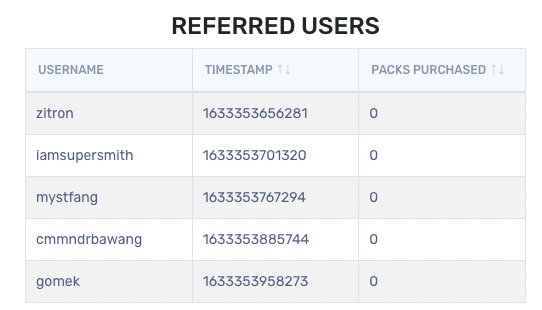 And to my Risingstargame account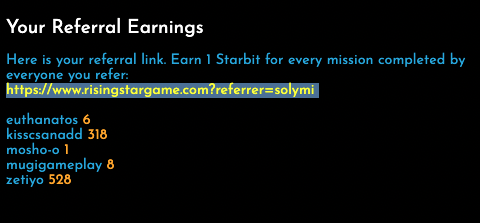 What a nice tool to have if you like collecting affiliates.
I really cant wait for Chaos Legion pack release! Those peeps who signed with my link like to buy packs I know it because I saw it :) I hope TLING wants a big chunk of Chaos Legion.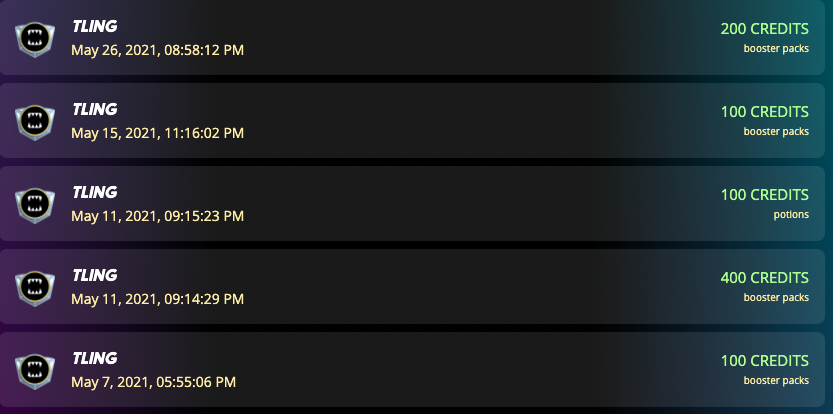 WEN GIVEAWAY?
Well it is time to introduce my newest giveaway:
This is raybanana and he has some value to him.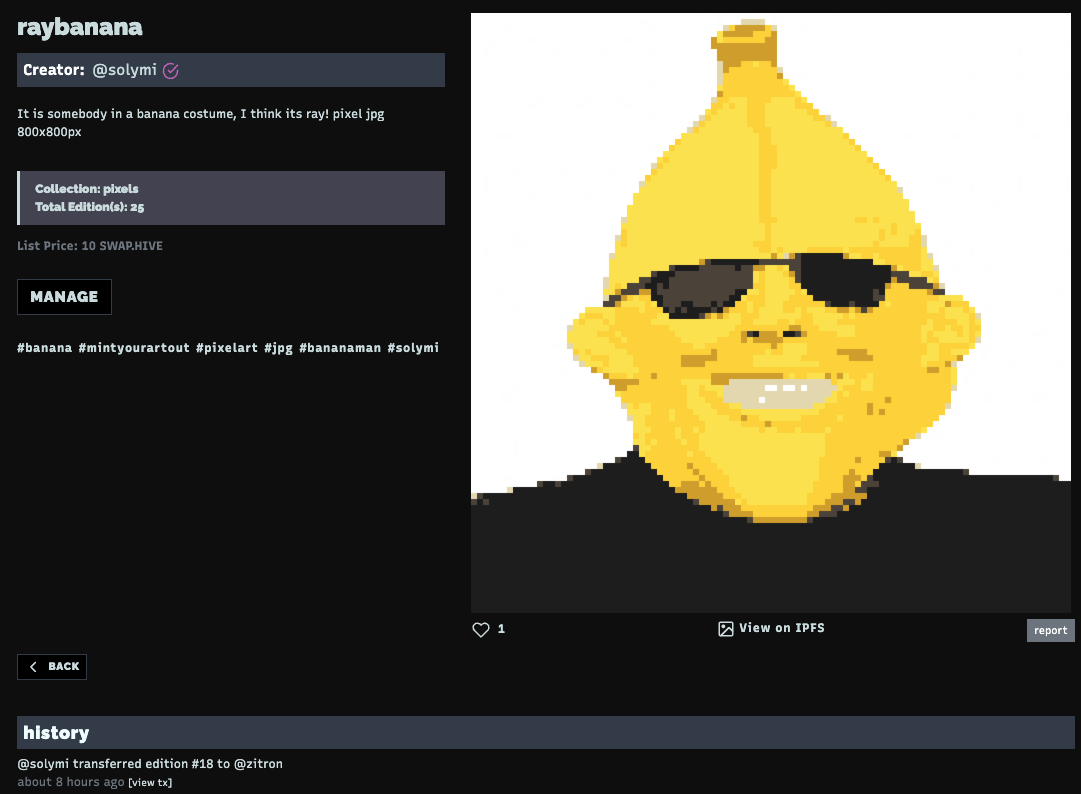 Raybanana has a special ability. On the last day of the voucher distribution the account holding any of the 25 editions gets 0.5 VOUCHER tokens to participate in the presale. There is one condition: you have to claim 0.5 voucher by reaching out to me.
You can find me I am sure of it. @solymi will send 0.5 VOUCHER to holder of any edition of Raybanana
So far there is only very few holding this NFT.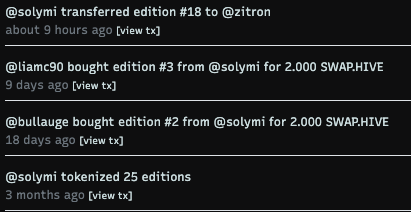 How do you know that I will really send you the 0.5 VOUCHER? You don't. But you can ask anyone in the p2p feedback channel on splinterlands if and how trustworthy @Solymi is!
Non of this is financial advice in any form. Only buy crypto assets or NFTs from people you trust.
Rules:
raybanana grants you 0.5 VOUCHER to be claimed at the last day of token distribution. Yet to be announced.
Sign up for NFTshowroom so you can actually see your NFT!
BUY the NFT for 10 swaphive or hope to win one fo free
to win one for free do the following steps
Follow my twitch https://www.twitch.tv/splinternews √
follow this account √
comment your fav game on hive! √
include the word Splinterama in your comment √
one big 1 UP to you all. and good look
---
---