Mine crypto while watching Splinternews! Rising Star giveaway!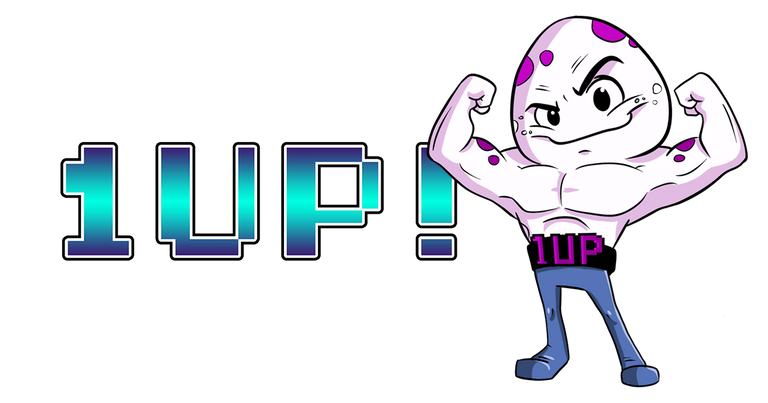 To those of you who read my blog the first time:
Welcome to Splinternews!
I stream on TWITCH make sure to follow me there and here on hive! I am part of the #nosleepgang make sure to follow all these amazing streamers!
If you follow me both on
twitch and here and subscribe to my channel you will be able to win a land plot claim for @Splinterlands to find out all the rules please go to the ANNOUNCEMENT
If you do not play Splinterlands yet, subscribe with my LINK and comment your in game name after you bought your spellbook, I will be sending you 50 DEC as a welcome gift and help you with any questions you might have.
You can comment under any of my posts thats how you reach me. Or look for @solymi and drop him a line in Splinterlands official discord!
---
Reaching 420 followers in yesterdays stream! 500 follower party soon!


Thanks everyone who was with me yesterday on my stream. Still with some technical issues but we are about to sort it out. @solymi already is thinking of getting a PC for streaming and gaming purposes. So the quality of the stream is still being improved.
We played a ton of games like , splinterlands and dcrops and risingstar and had a really good time. We also gave away a faded monsuta card when we reached the 420 followers.
I want to say thank you to all of you supporters who watch my stream and share this journey with me, you are the most amazing peeps on this planet.
So far we have 422 followers and 41 suscribers. As soon as we hit 500 followers I will announce the 500 follower party and we will be giving away crazy loot! And as soon as we crack that benchmark each new Subscriber is going to get only 1 single ticket for the land plot giveaway at the final big 1k follower party.
We have a new game for giveaways and its awesome! Watch this highlight of my last stream:
https://clips.twitch.tv/SpunkyCourageousLegPanicVis-yre_zmBit3Co-6BC


As soon as my PC is set up I will have streamraiders on there as well!

What news we got?

#risingstargame is a thing now on twitch! Streamers are going crazy and love the game! @atomcollector has been giving out prices on streams of the #nosleepgang. Overall the community has been so awesome and generous.
A lot of players who we all know like @stickupboys @sketchygamerguy @drabs587 passed by on streams and left their love.
So to make this Rising Star hype even bigger I am giving away a Rising Star card myself!
All you gotta do is comment why you like playing Rising Star! The card will be sent to one winner after payout of this post!
We will be giving away the following RS card: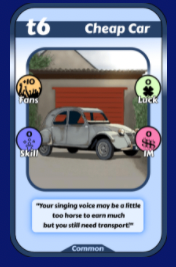 Because you gotta get to that gig somehow!

Follow SplinterNews on TWITCH
What else?
We have new perks for all followers. You can redeem some awesome perks with your channel points!
Yes as the names suggest you can mine crypto by watching my channel! I am currently working on a proposal for ONEUP tokens to integrate those in my channel points system. I will be adding all kinds of tokens as time passes!
I will be dedicating @snvault as a holder of redeemable tokens and make the account a beneficiary. If any of the readers want to contribute to a basic watch time income they can send any hive tokens to @snvault.
Have a look at this board! You can redeem Starbits DEC and Kolobok Nfts and there is much more to come!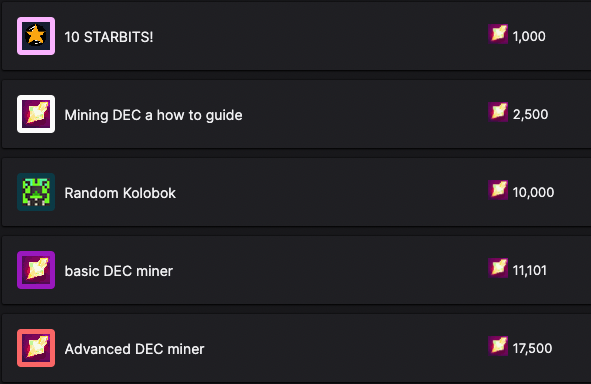 I wish you all happy mining and have fun on my streams!
Good luck to all of you! See you at the 500 follower party announcement post!
Make sure to follow @splinternews and @solymi for updates and sometimes secret hidden clues!

Follow SplinterNews on TWITCH
Play RisingSTARgame

Farm Dcrops

---
---