Watchtoearn and treasury report October 2022 onboarding web2 viewers to HIVE!

Hello my dear viewers! It has been a while that I published a report about the #watchtoearn program. It has been quite busy weeks with @solymi visiting the HIVE fest and traveling all over Europe. Now that I am back the streams will get more frequent and new tokens will be added to @snvault the treasury of watchtoearn.
If you do not know what watchtoearn is, here is a quick explanation: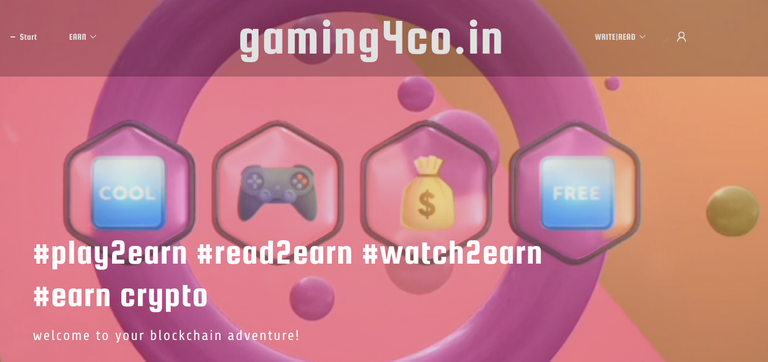 WATCH TO EARN?
Yes! If you did not know:
by lending me your watch time on twitch you can redeem various hive-engine tokens by spending your twitch channel points. Usually these channel points are worthless until you give them real utility. And what could fit better for a channel focusing on blockchain gaming, NFTs, and crypto than giving viewers assets of the above mentioned things.
What are my channel points giving me?
You can redeem $ONEUP, $STARBITS, $DEC, $LVL. A KOLOBOK NFT on the wax blockchain $HKWATER and $BUDS, we recently added more tokens to the menu and this will keep evolving. The amount of channel points you have to spend for certain perks will be adjusted if needed.
New tokens introduced to the channel points menu
Well a lot has changed since the last update and we have added:



New token $BST has been donated by @solymi
this is a MEME token so don't go buy it on the market! If you want to find out about the bullshit token just go to this link:
Distribution of $BST
This reward will be added soon I need to do the icons first.
New token $SBT Splinterlands Battle Token
If you don't know about the splinterlands battle token founded by @itzninjafool you can find out about it here on their official BLOG
This token also will be added before the next watchtoearn stream goes live!
There is quite a few to grab:

New token $MEME
If you don't know the #MEME token on HIVE and have not heard of the community outpost HIVEME.ME then you are certainly missing out on a lot of FUN! No pun intended. You can earn MEME tokens for creating content on their frontend and by using the #MEME tag in your posts. You should put a MEME though somewhere in your content otherwise it is no fun at all! You will be able to get MEME on streams as well starting from the next one!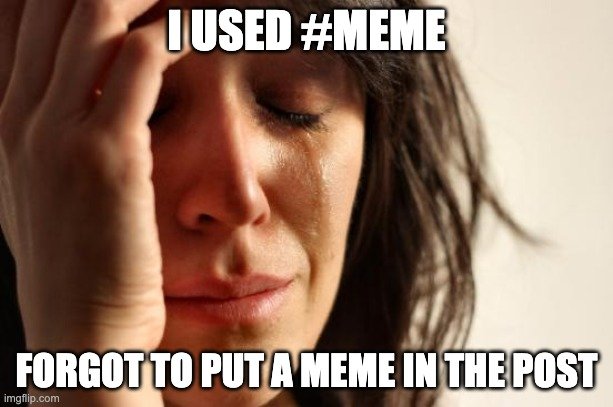 Remember this is not a get rich and move on initiative. The more you watch the more you can earn though. Also who knows where some of these tokens will be in a few months?
New perks ideas
The account @snvault has been added as beneficiary of many of my posts and I will continue to do so.
As I mentioned in earlier posts @snvault is never paying out to either @solymi or @splinternews! It only pays out to viewers of twitch.tv/splinternews
As the account grows it will gain in HIVE power and also make some HBD in the long run. This will be placed in HBD saving to make a steady passive income.
As the account grows there is a possibility to refill certain hive-engine tokens by buying them with HIVE or HBD or even at some point start paying out dividends to regular participants.
Possible new perks:
NOTE: this is a list or sort of roadmap for @solmyi to implement possible new perks. This will take a bit of time and maybe some ideas will not be realized.
share my post on twitter, spend your channel points and your post gets shared on solymi's twitter account. (currently 600 followers and growing organically) This happens after I reviewed the post and if I am ok with sharing it. If this is not the case you can redeem any other perk in the same price class. I can't refund channel points. (would be possible if channelpoints where a layer2 token on HIVE mmm)

Upvote my post! Channelpoints spent will give a 100% upvote from multiple accounts. Yet to be determined. (A curation trail will be set up and this will be triggered automatically) This still needs a lot of HP to be able have real monetary impact. Right now my 100% upvote will give 0.1 LEO and 2 cents in HIVE. Post upvotes would apply to the same terms, If I like the post I will upvote it. If I don't like it you can choose another perk in the same range.

Open my pack! This would be a service where you can send a pack to @splinternews I open it with all potions applied and send you the cards. Will be done manually and does need a bit of trust and patience. 1 pack at a time. Can be done live on stream so you have plenty of witnesses and you get the exact NFTs you pulled. My account has farmed quite a few potions and will continue to do so.

GM tokens on the WAX blockchain if you have not farmed GM yet by using the tag #gmfrens on leothreads you will be able to do so on stream!
Solymi is mining GM tokens every hour so the supply is there and will be put to use!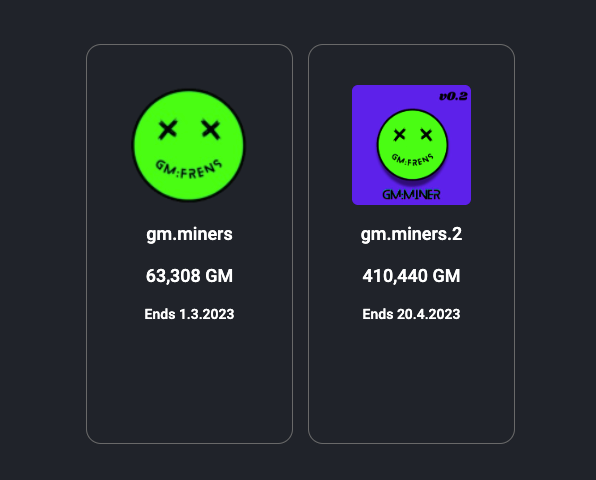 Other Ideas on the roadmap:
Own leofinance community page. (I hope this can be set up pretty soon!)
@cryptoshots.nft founder Keysdefender is looking into the twitch dev documentation, maybe there is a way for an interface to be created where you can spend your channelpoints and trigger automatic votes tokentransfers and much more. This would be a huge step towards opening the project to other streamers as well.
I have many ideas that still need a bit of refinement, but ultimately I want to make the treasury open to streamers so they can also provide crypto rewards for their audience. This could be solved with either sharing active authority with trusted streamers who are allready on hive or to have a multi signature solution so it could be done in a trustless manner without having to send active keys around. (I hope at some point there will be options to do such things as multi sig for normal users like me. I need a UI where I can add parameters without having to think how to write that in a custom json transaction.)
watchtoearn help wanted!
You can help the watchtoearn program even if you are a small fish in the HIVE ocean!
If you write a post about watchtoearn I will be thankful for it I promise ;)
Everyone can contribute to the watchtoearn program. Send your tokens to @snvault and put donation in the memo field if you want a shoutout on stream put a link to your blog too!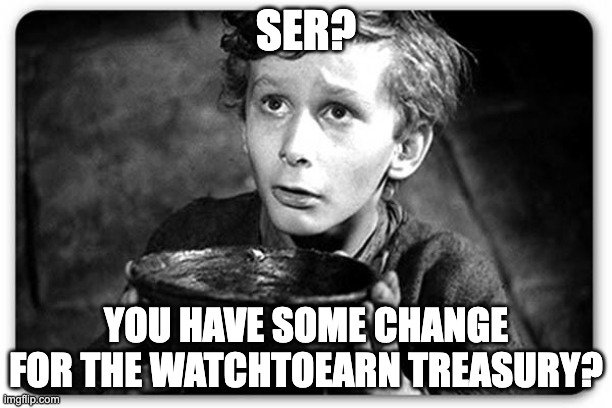 Remember everything going into the vault goes out only one way: To participants in the watchtoearn program! Only viewers! No founders!
By donating you will help to onboard more people to hive in the long run! Thanks for your help!
Upvote the @snvault threads to contribute with your vote! This is the latest: https://leofinance.io/threads/@snvault/re-leothreads-5dmfyj
Watchtoearn rewards payday
This is what needs to be automated somehow because sending these rewards is hard lol.
Lets see who are the viewers who used their channel points for something good: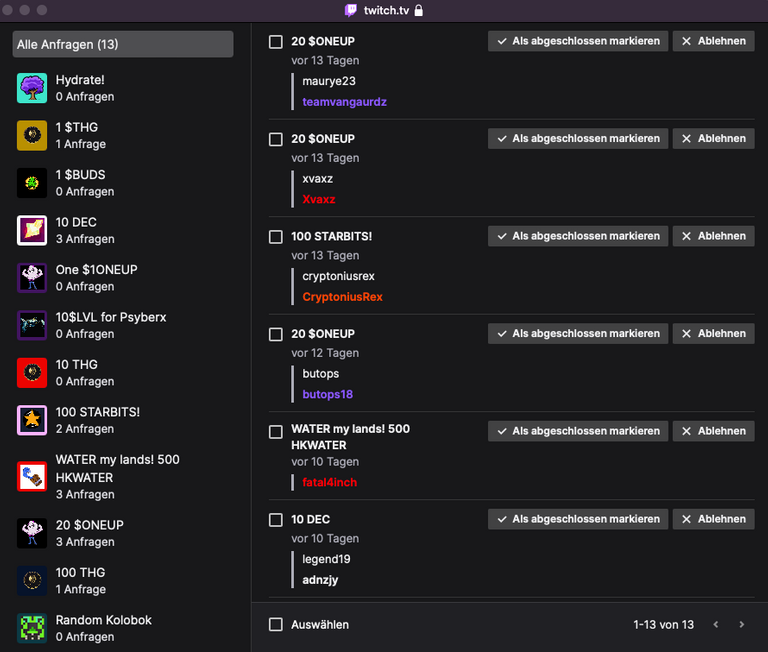 This is how the reward queue looks like. We have 13 requests for THG, DEC, STARBITS, HKWATER, ONEUP,
Twitch usernames will be used in case I do not have a HIVE name, and new now to support the overall economy of HIVE:
tokens claimed by viewers without setting a hive username will be burnt.
You can set your HIVE username on stream by typing:
!setname "your hive username"

The chat also gets spammed with the Splinternews IGN form that is a google document. Fill in your twitch username and your wax address! This only has to be done one time!
so twitch user monzkee27 is not registered on the form and has not set a username

That is 1 THG sent to @null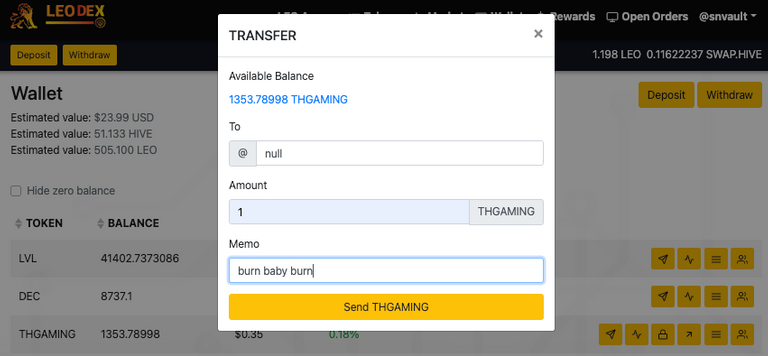 Next up are the requests for 10 DEC




@legend19 @mephiko and @ivan-jz4 get 10 DEC each.




100 STARBITS
@cryptoniusrex and @legend19 got themselves some STARBITS for the Rising Star Game


rewards sent!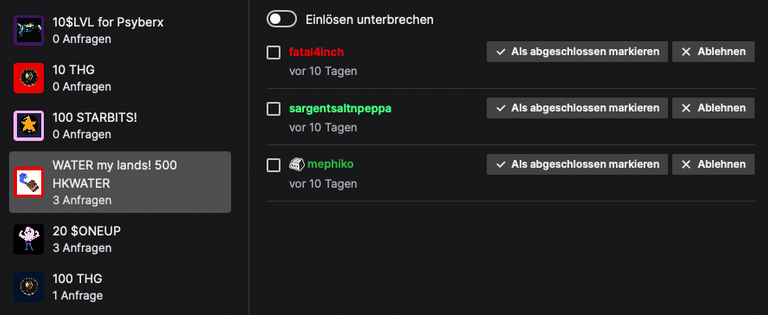 @mephiko @stefanis and @juniorkid getting 500 HKWATER each


Sent!

20 $ONEUP
@maurye23, @xvaxz and @butops each claimed 20 ONEUP tokens



Rewards got sent

100 THGAMING
@dafusa was the only one to claim this perk your reward has been sent!



Splinterlands land plot raffle as soon as we hit 1k followers and 50 subscribers!

Every subscriber will get a small chance to win the Land Plot. Some rules apply and I have published those on this blog, if you want to win a Splinterlands PLOT you have to research on how you can do it!
So this is still a thing and will be celebrated with a party whit prices in form of Crypto, NFTs, goodies like card delegations, free SEEDs and all sorts of cool and fun stuff!
1 person will win a land plot in the splitnerlands game. Subscribers will have a higher chance to win. If the first 15 resubscribe they will have a 3 times higher chance to win than anyone else. But will they do so? We will see. I am happy if we hit the goal of 1000k followers and as soon as the 50 Subs are in, we will have a blast of a time giving away a PLOT.
---
---