Have too many cards to choose from? Save your favorite decks and reuse them !

With all the new cards being released it can be overwhelming searching for the right cards to make a deck. So why not save them? 🧠
1. Save Your Decks:
find decks in your battle history to save, add a name and tags, then click save.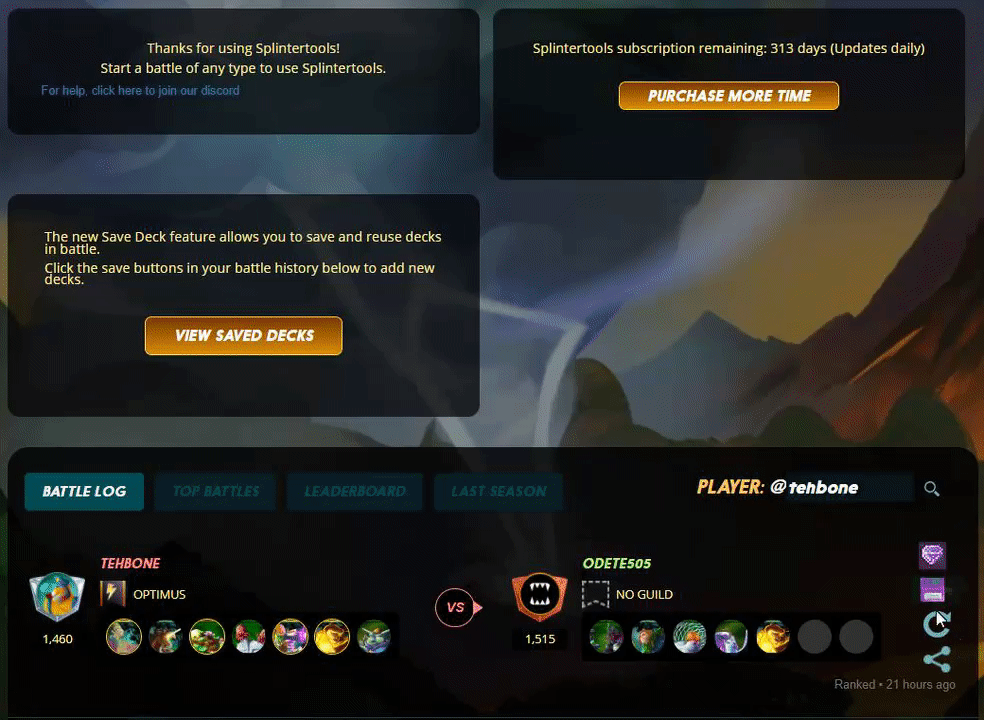 2. View Your Decks:
if you are no longer using a deck you can remove it here.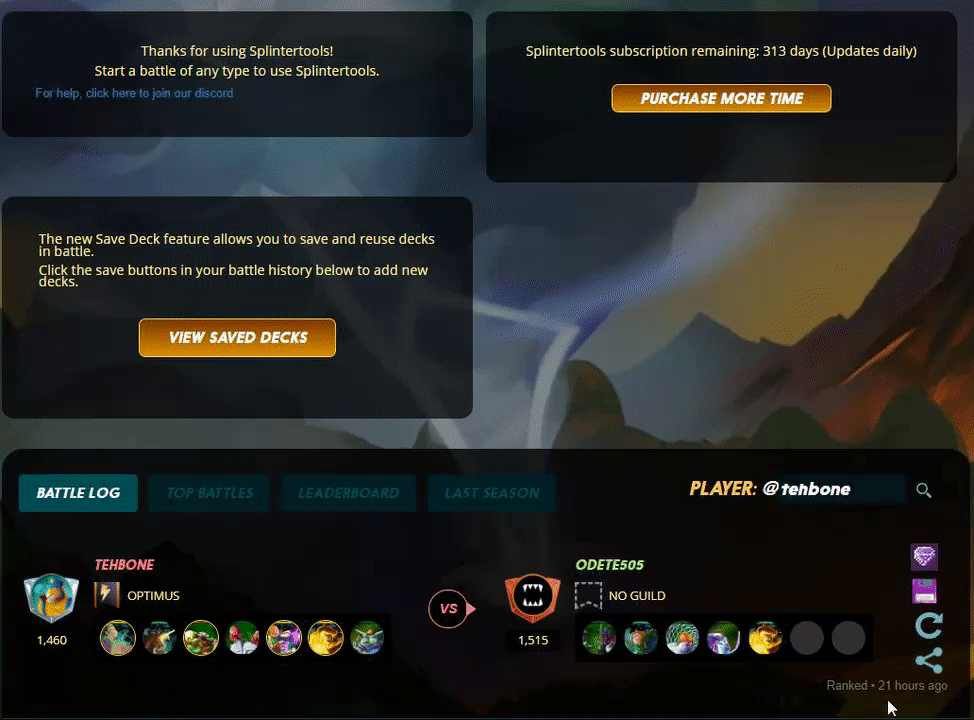 3. Use Your Decks:
during battle decks that are useable in your current battle will be listed just click the use button and the team will auto fill for you! If you have several decks saved use the search bar to find a deck by name or tags!

Finally
We want to continue to improve Splintertools for our users, so if you have any suggestions on new features please leave them in the comments or suggest them in our discord server!
To receive timely updates about Splintertools or to learn more about the extension, join our discord server
---
---