Third Chaos Legions Airdrop Reveal
Hi Splinters!!!!
New airdrop cards are revealed!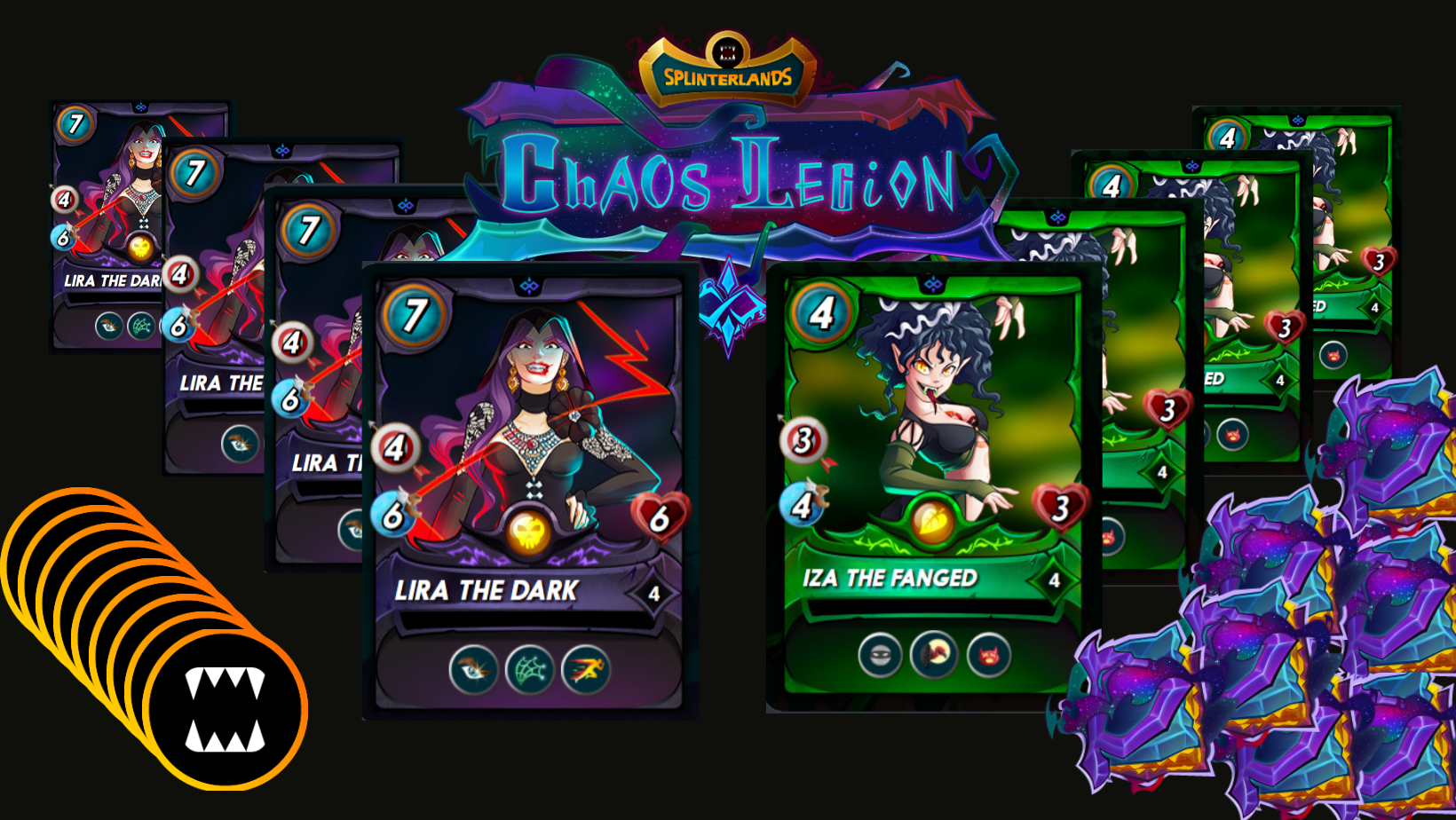 Please take your time and look at the latest update by Splinterlands
they gave us a lot of informations for the following months!
The first card is a Death legendary card: LIRA THE DARK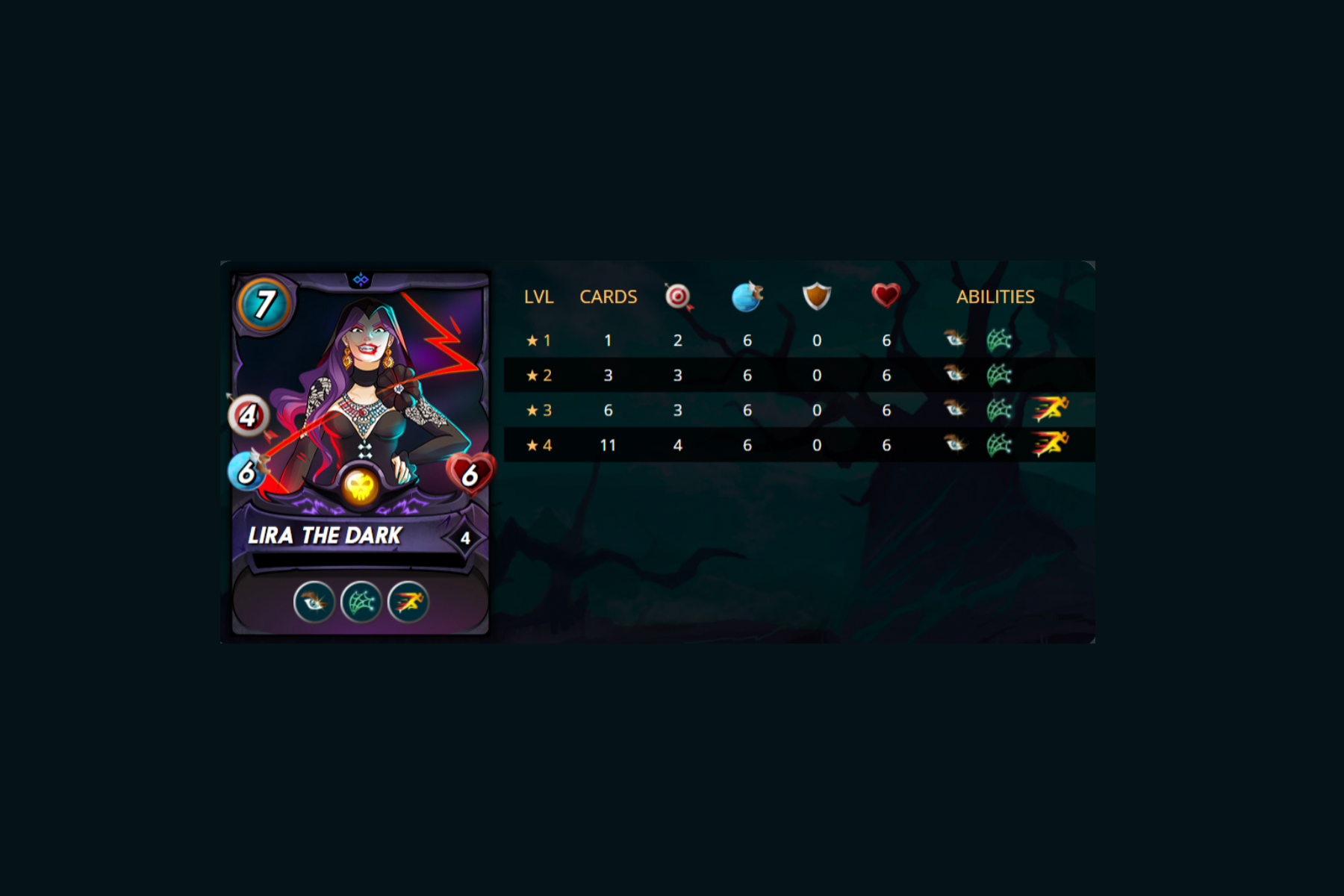 It is a ranged card with the following abilities:
-Opportunity: Monster may attack from any position and will target the enemy Monster with the lowest health.
-Snare: Remove the flying ability and cannot miss those currently with flying.
-Swiftness: Increase the speed of all your monsters. (at lvl 3)
Is the second card with opportunity on the Death summoner.
I think this card could be balance the game and will increase the use of the Death deck!
Six speed and six health combined with four damage will be useful in a different rule set like: Keep distance, Explosive Weaponry and Unprotected.
Keep in mind that this card have an airdrop rate of 1/350.
I think the price for this airdrop card could be 40 to 60$.
The second card is an Earth legendary card: IZA THE FANGED.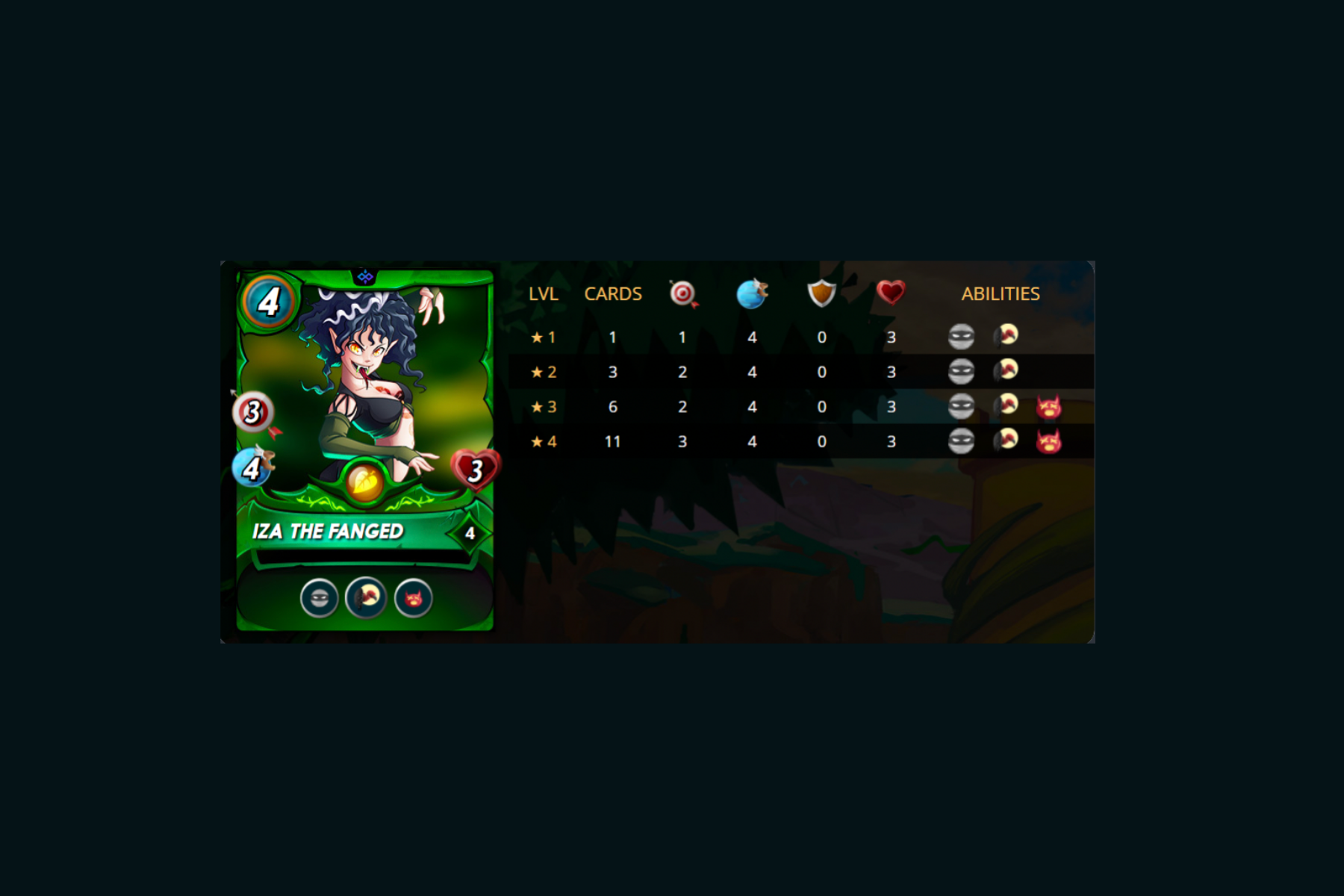 It is a ranged card with the following abilities:
-Sneak: Targets the last Monster on the enemy Team instead of the first Monster.
-Scavanger: Gains 1 max health each time any monster dies.
-Stun: When a Monster with Stun hits a target, it has a 50% chance to stun the target causing it to skip turns until the stunning monster had its turn. (at lvl 3)
A ranged sneak card with stun that cost only 4 mana HOLY COW!
I think this is a beast card at high level! Will be difficult predict the hearth deck at high league! Instead this card i think is not useful at low level due to the one damage and they don't have the flying ability.
A low level beautiful copy of this card is Riftwing due to the fact that you can use this card with rule set that advantage scavanger ability like poison and earthquake!
This card have the same airdrop rate of 1/350.
My target price is 20 to 40$.
It is worth buying packs to get these airdrops?
I think the Million packs need to unlock these rewards will be reach in the first few days!
If you are a whale it always worth, of coarse first you buy packs more airdrop cards you can receive. If you are like me a small small small fish i think buy some packs for fun worth the price of 4$ and if you are really really lucky you can get one cope of the airdrop cards...sue me if i try! :D
I wish you a very lucky pack opening!!!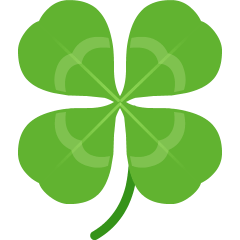 Cheers!
---
---