Favorite Rare Cards in Gold League - Part II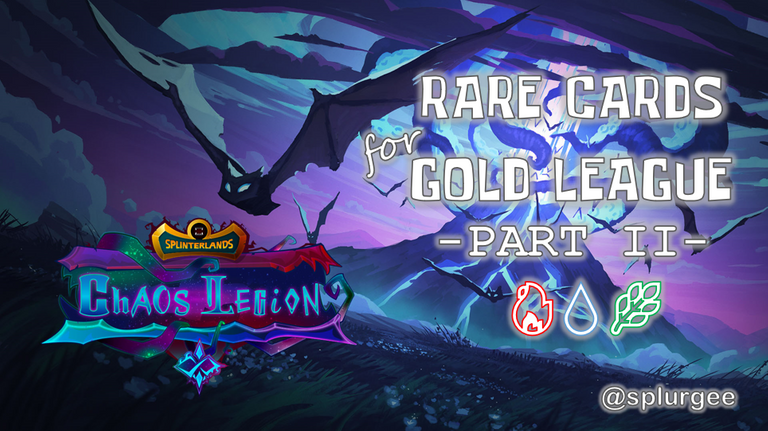 Hey Splinterlands Fam! I am now back to wrap-up my must rent rare cards in the Gold League. I have been listing out all my must rent cards and if you've missed the previous ones, please check out the links below:
Rare Cards - Life, Death, Dragon and Neutral
Common Cards - Fire, Water and Earth
Common Cards - Life, Death, Dragon and Neutral
Again, these cards are what I rent to compete in the Gold league while keeping my rents low. I don't rent fancy cards like Selenia Sky, Sacred Llama Mage and Kron the Undying. I stick with the cheap ones to keep my rent low while still able to stay competitive. This doesn't mean though that everything will be very cheap as some cards are just so useful and are meant to be a bit pricey. Pretty sure this can help you compete in the leaderboard but you'll be needing those expensive legendary summoners.
Please note the cards below might not suit your playstyle or strategy but I really think these cards are versatile so you should be able to insert them on your line-ups.
And lastly, with the modern and wild formats coming, I'll try to list more recent cards - Untamed, Dice, Chaos Legions and related Rewards cards.
So without further ado...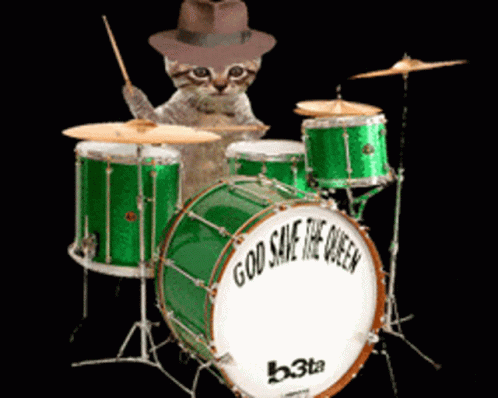 The CARDS
🔥🔥🔥 Fire 🔥🔥🔥
| Monster | Card | Comment |
| --- | --- | --- |
| | | This is a solid tank over all. One of the weaknesses of a Fire Line-up are armoured-up opponents. The Living Lava's disintegrate ability starting at level 5 makes it easier for a Fire line-up to tear through the opponents. You can definitely nab a level 6 Living Lava for under 20 DEC. |
| | | Fineas Rage is solid in the second position. Though there is no significant increase in damage compared to its base stats, it gets +3 HP and the oppress ability. One of the problems for the slow Fire tanks is the annoying Pelacor Conjurer and Fineas Rage's oppress ability addresses that. |
| | | Crazy damage for 5 mana especially when boosted with your summoner's buff. This also works at the very last spot if you've not much choice with its decent speed and dodge ability. Perfect when paired with Kobold Miner and/or Uraeus for a double to triple sneak attack! Deadly. |
💧💧💧 Water 💧💧💧
| Monster | Card | Comment |
| --- | --- | --- |
| | | This is quite a fun card to use due to its thick armour and once damaged, goes ham due to its enrage ability. With Kelya, it gains +1 speed so it definitely hits. The trample is a welcome ability especially when it gets the last hit and in stampede ruleset. |
| | | Tell you what, you don't need a level 6 Kelp Initiate for you to compete in the Gold League. It gains the Cleanse ability at level 3 and is already quite tanky (5) and speedy (5). The cleanse is pretty useful against Noxious Fumes ruleset while its body is perfect for the 1st and 2nd position. Think Pelacor Conjurer of the seas. |
| | | If you're fond of water magic lineup, Venari Wavesmith is a must. Its protect ability is invaluable to your more squishy magic monsters making sure they don't die easily. The Dispel ability is an added bonus that removes positive effects from your opponents. |
🌿🌿🌿 Earth 🌿🌿🌿
| Monster | Card | Comment |
| --- | --- | --- |
| | | This could be a little bit pricey but this is my tank if mana permits especially versus magic line-ups. Its reflect ability will punish them while its void softens the magic damage received. When paired with a monster with amplify, the reflected magic damage will surely hurt. Its overall stats is also well-balanced for an 8 mana card. |
| | | I tried listing more recent cards but this is just a must rent for me especially when faced with a magic line-up. Its silence ability lowers your opponents' magic damage while its poison and own magic damage ignores your opponent's armour. |
| | | This is what I normally place at the back to lessen the damage received by my tank and all other monsters. The forcefield ability is renders your opponents large damages useless. I usually pair this with a triage monster to ensure it gets to survive for a couple more rounds. |
The cards listed above are really good and are competitive enough to boost your MMR. But then again, it's not always the cards but the player. It's on how you utilize them, how to position them, know when they're a bad match against your opponents and the like. No worries, since you're attempting to grind on Gold League I'd assume you already know your basics. :)

Final Words
Now that I've completed the rare cards list, what are your thoughts on the cards above?
Are there other rare cards that you think should be added to the list? Let me know in the comments below! :)
Next post would be for the Epic Cards! Hopefully I get the energy to list everything in one go.Stay tuned and keep grinding! 💪

Want to start having fun while earning in the @hive network? Signup to @splinterlands using my referral code.

---
---