Season 68 Review - Earn when not playing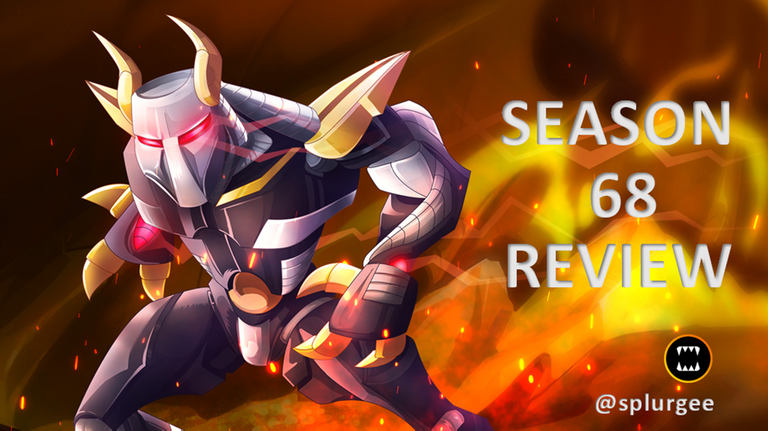 Season 68 came and went so quickly. While last season was when I started maximizing my rentals, Season 68 was when I aggressively rented out my cards. I only played 2/3 of the season (4-5 days) and stopped when the rentals sky-rocketed as the End of Season approached. Before we dive into the specifics, let's have a look at the spoils of Season 68: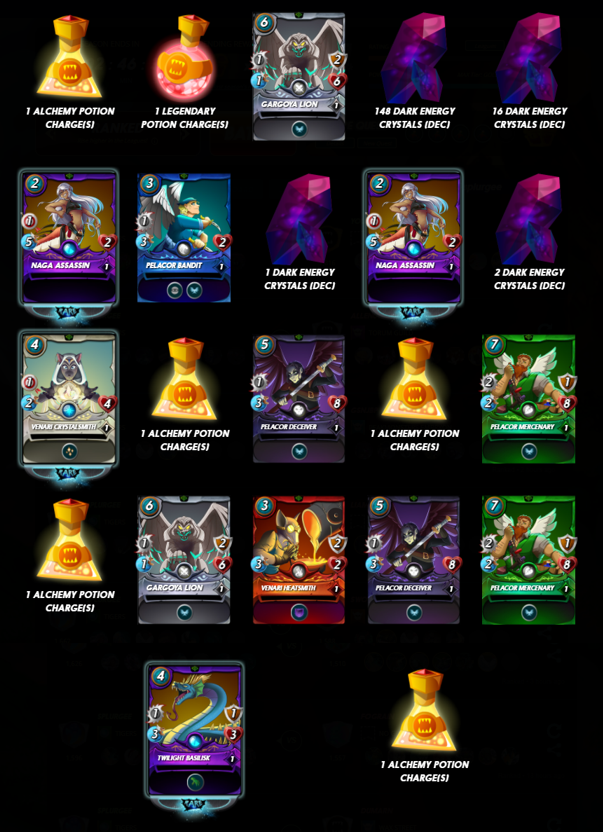 Not bad if you ask me. Who can say no to those pigeons?
And there's my alt-account which got a fair decent amount of credits:
..which I immediately spent on cards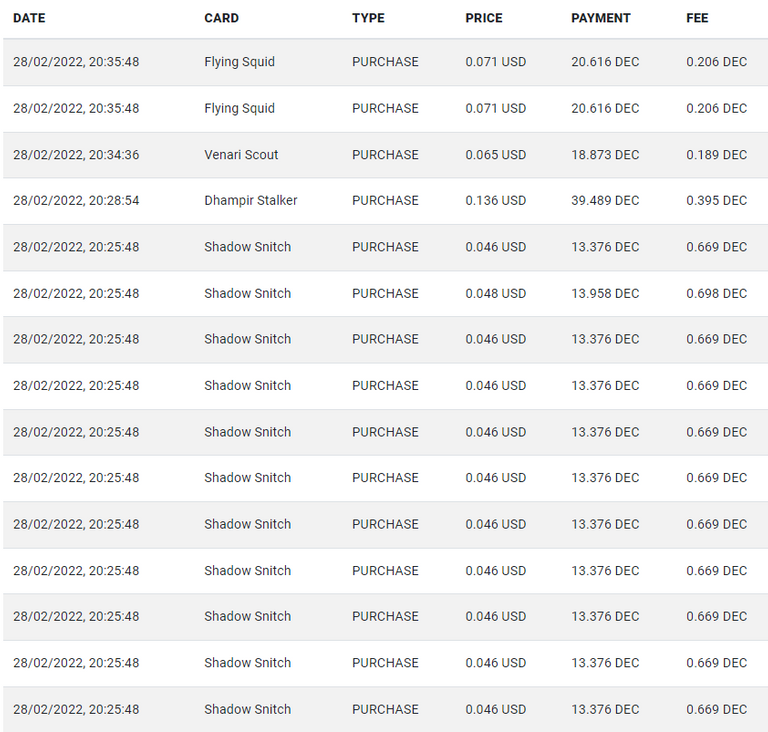 .. to level up the cards on my main account. Perfect! 😍

Moving on to the report card, I definitely played less compared to the previous seasons. I have been consistently hitting 2900+ rating while ending the season in Gold 3. My win-rate's 57% which is so-so. I am confident I can win more if I start renting the more expensive card.


Onto my favorite report section... the earnings!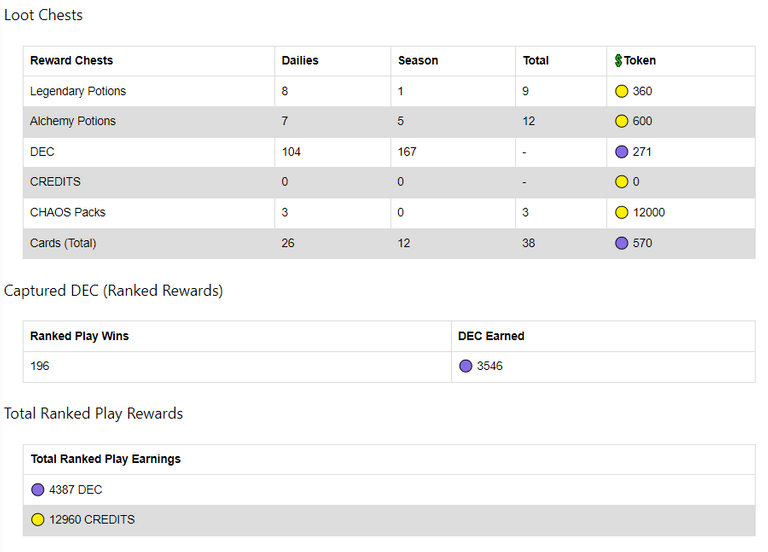 From ranked plays alone, I managed to earn 3,546 DEC. I only played for 4 or 5 days if I remember correctly using this strategy. Then there's the 3 Chaos Legion packs from daily rewards! 🤑
And for the rentals...

This easily beats my rental income last season (67). Since I've played less, I've rented less as well so my NET revenue is up as compared to the previous season.
4,538 DEC from rentals + 3546 DEC from ranked plays is a whopping 8k +!!!

And let's not forget the SPS from airdrops and staking:


Man, I love this game. I earn when I play, I earn when I don't. I am now looking forward to the new season. Still not sure what my target is... maybe Gold leaderboard?
Good luck on your Season 69 grinds! 😏

Want to start having fun while earning in the @hive network? Signup to @splinterlands using my referral code.
---
---