SPLINTERLANDS ART CONTEST: Vampire - Caricature

VAMPIRE - Caricature
Hello @splinterlands community what's up? For this week's competition I wanted to highlight a monster from a death element. This monster is a very useful range because it has a high speed and attack which makes it unique and competitive. Don't deny you've been picking this card as member of your fighting warriors. Well, my goal is to give it more creative and emphasize a caricature genre or art. Now let's start!
The Card Used as Inspiration and Lore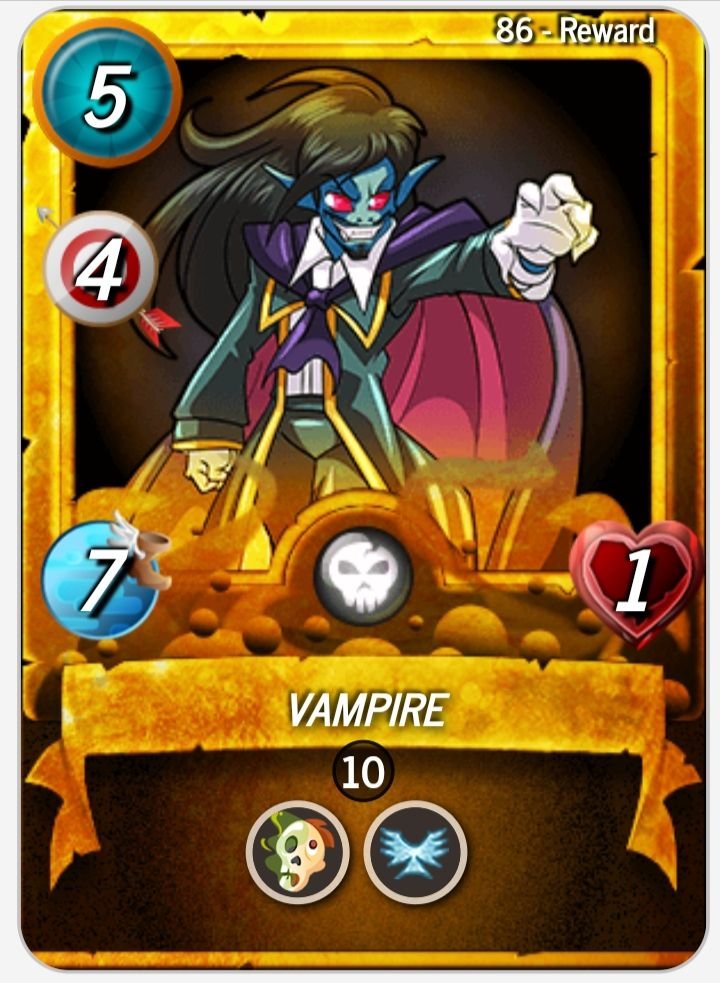 Some Dark Eternals choose to turn their back on the Dark Codex, giving in to the temptation of Soul Harvesting. It is a disgusting and archaic practice that takes over the soul of its practicer. Eventually the Soul Harvester becomes addicted, needing to feed off living souls to survive. This is the birth of a Vampire
The Process
All Steps in 7 Phases
Phase 1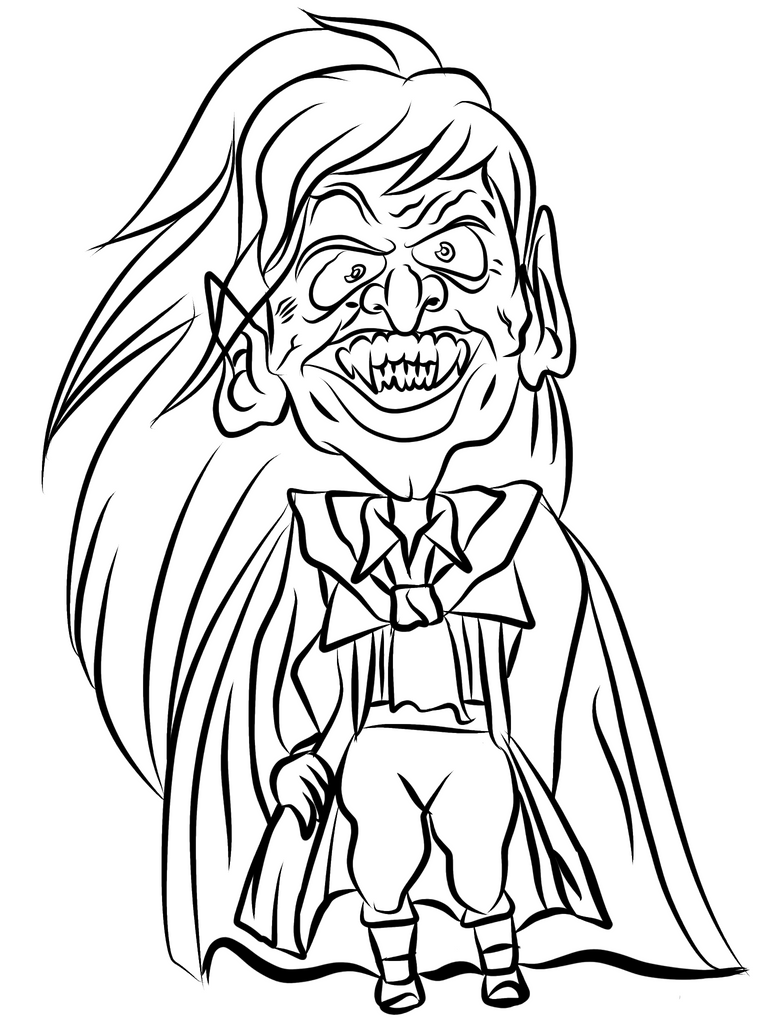 On the very first phase I started to make a smooth sketch with thin and thick lines. I don't want to create a rough sketch because I can do it directly without repetition. I make sure that the face is larger than its body. Our goal is a caricature art and that is one of its principles.
Phase 2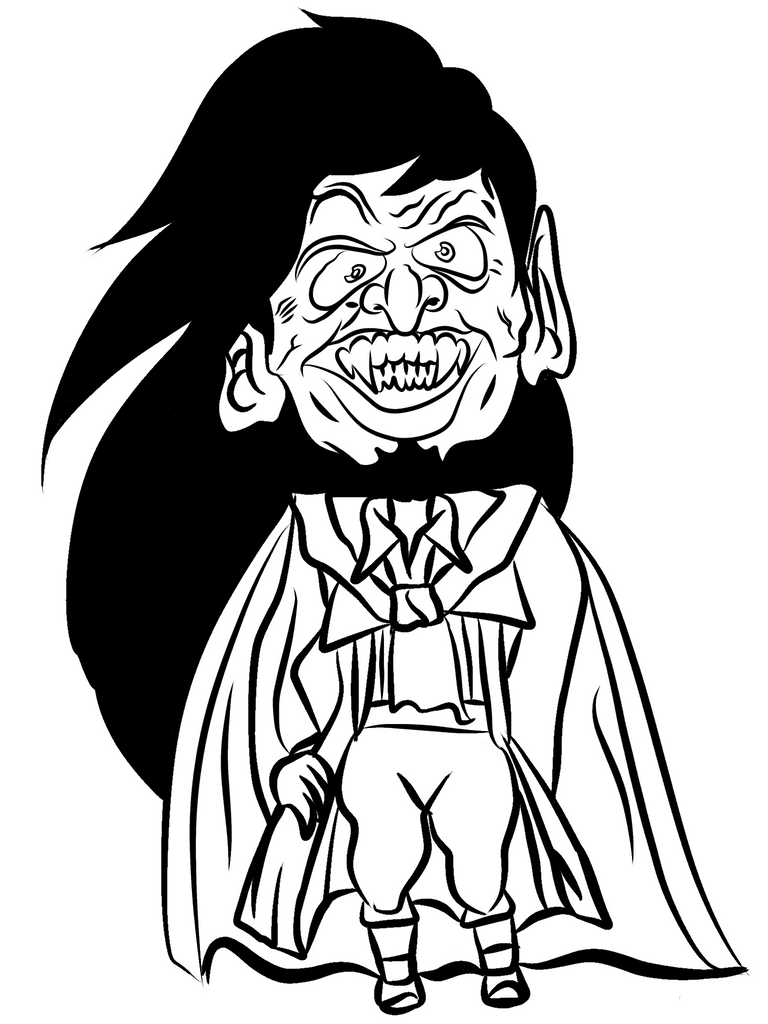 Secondly, I immediately proceed to color the main base of hair and the mustache. I do it dark to give focus on the face once it's done. I will put highlight after some application of colors.
Phase 3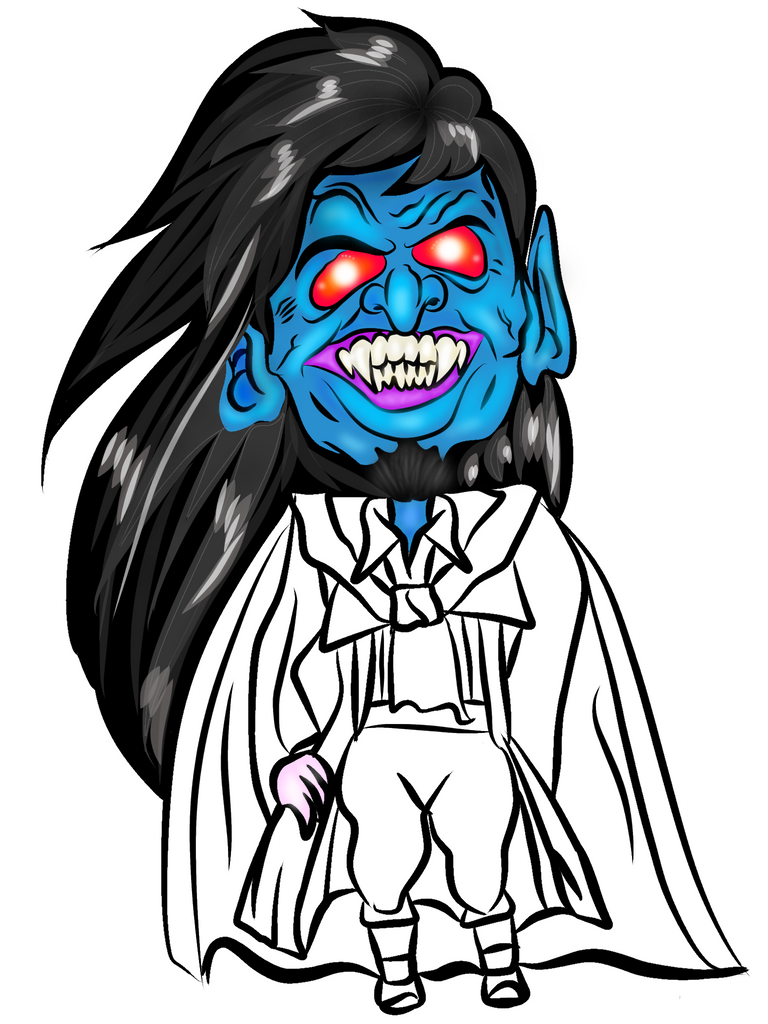 Third, to color the face with blue but using its other ranges lowering the opacity. It should be more captivating by doing great airbrush with the eyes. I also used some shading effects for a three dimensional outloook especially the hair. The hair should be beautifully drawn and I do it finely.
Phase 4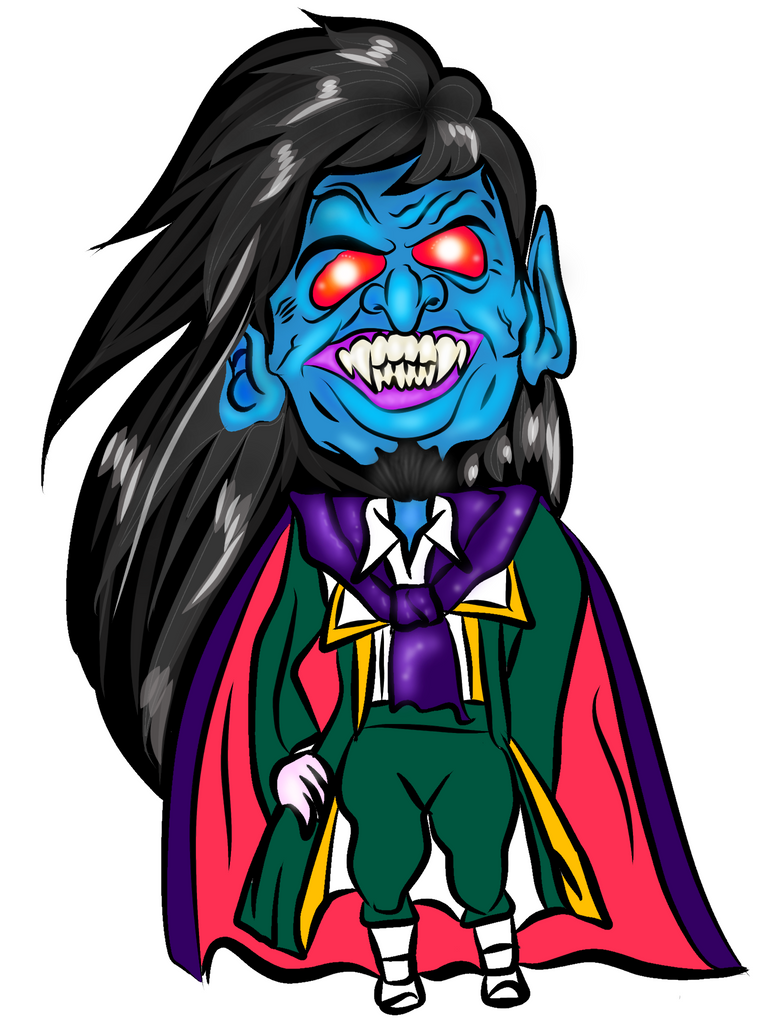 This time I've decided to color the garments with enough dark and light ranges. I didn't give a simple color because the airbrush saved my learning experiences in terms of colouring. All I've done is to play the colors from dark as its base and the most light for the shades.
Phase 5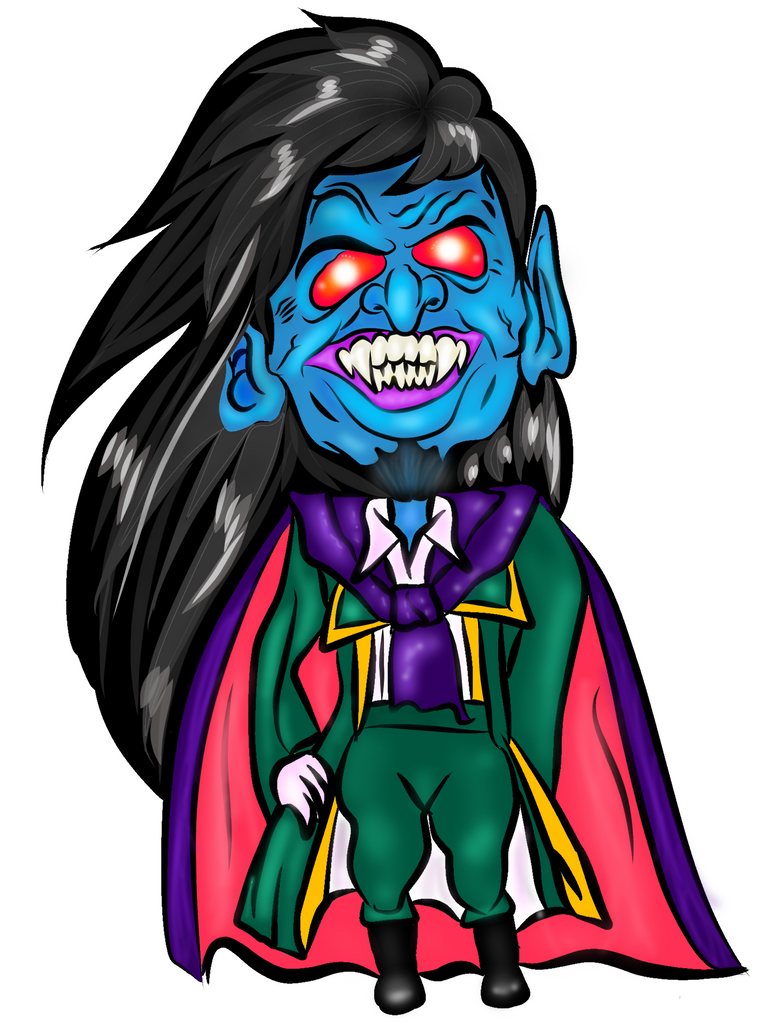 On this phase, I want to complete all the needed process for colouring the character. I think it's already nice. Everything is clean and the background is ready to be made. I just make sure that areas where lights are impossible to strike should be dark and the shade colors are areas where lights are visible.
Phase 6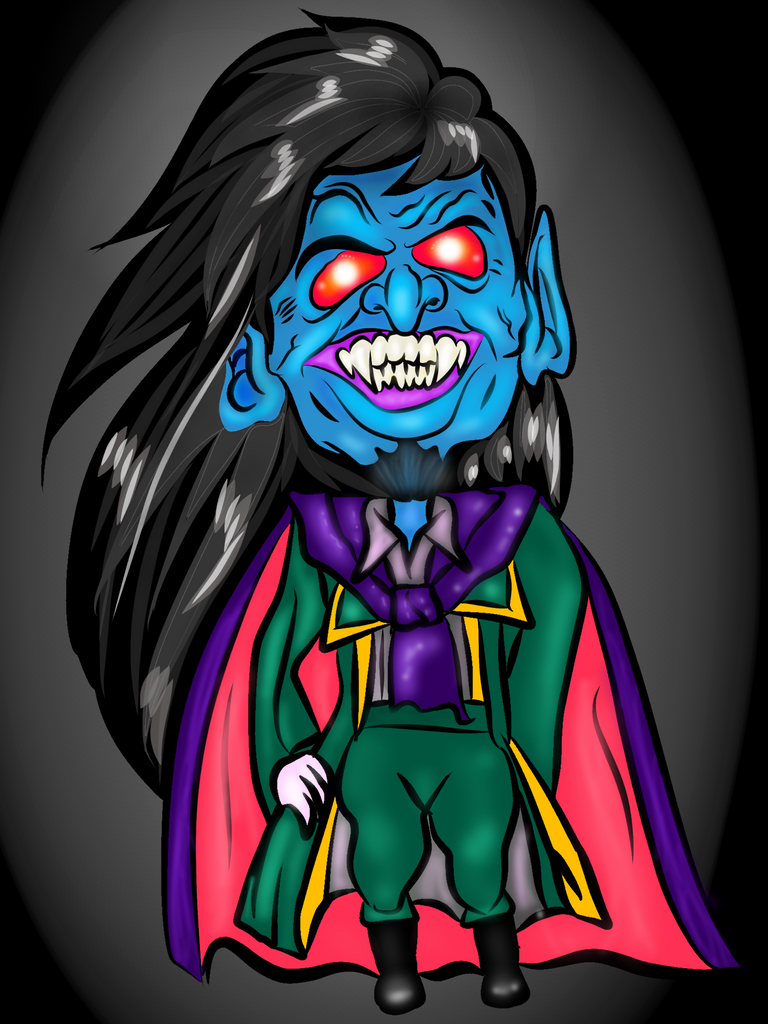 The background is a plain black to give a dark night and just use eraser with a decreased opacity to give a center highlight. Let say it's the light coming from the moon.
Phase 7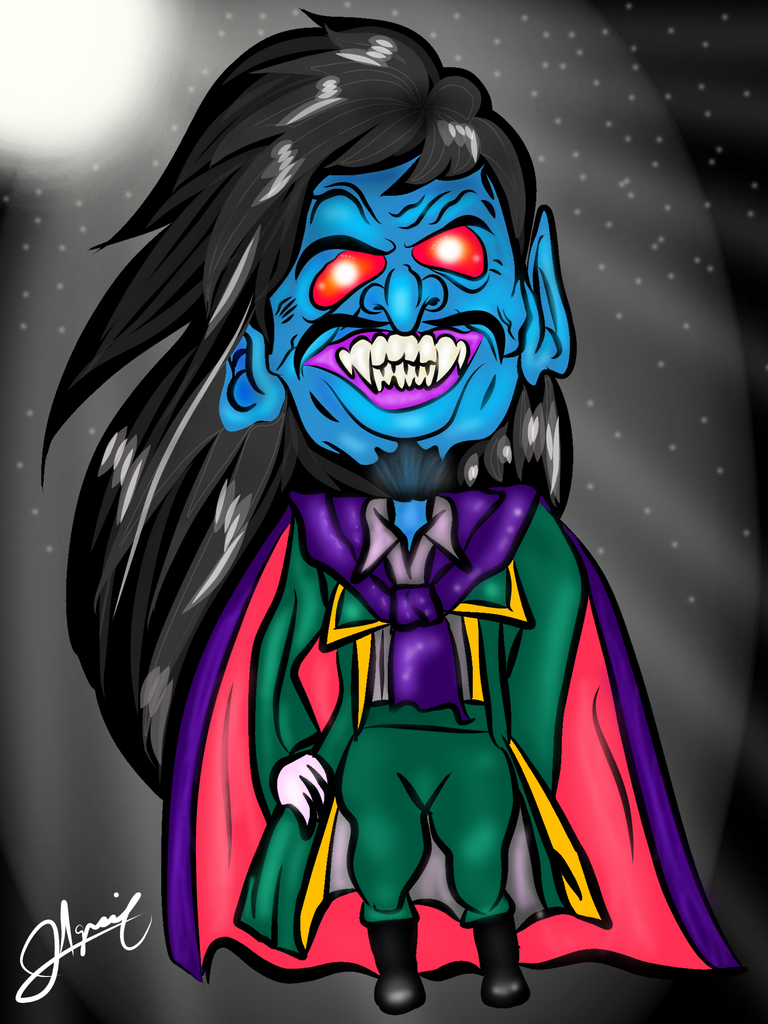 Lastly the creation of the moon, the stars, the rays of the light that moon gives off. It's the finalization!
Art Application: ibisPaint X
Thanks a lot! See you on my next fan art.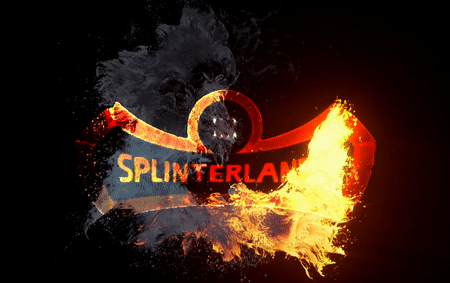 ---
---