Curating Splintertalk.io

Curating posts on SPT and Amazing Splinterlands Art
---
---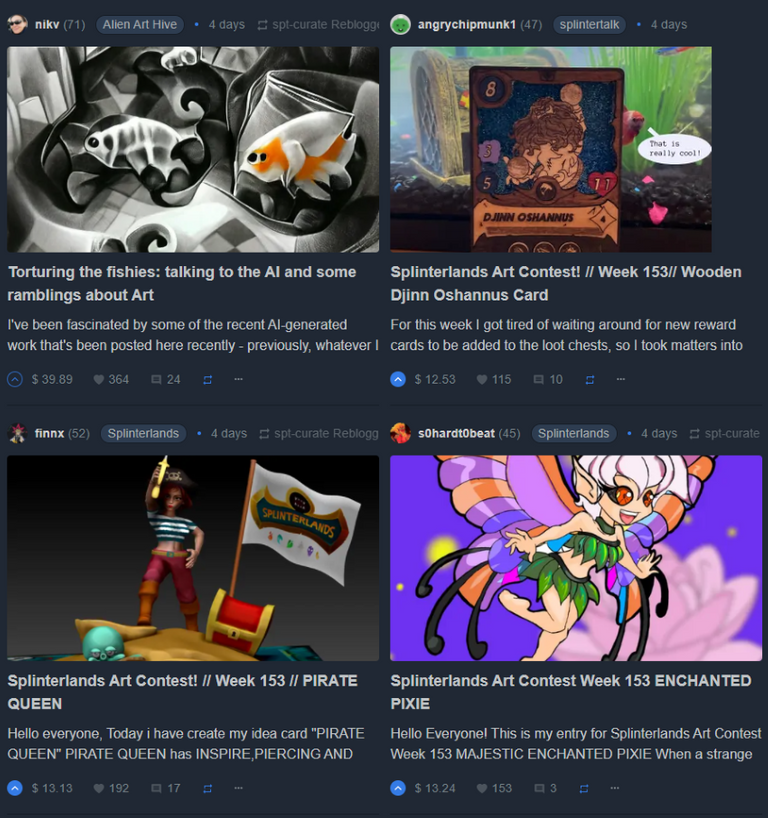 Curating Splinterlands Art and posts on SPT.
---
This is what I want:
Splinterlands Art of all kinds but it has to be good and more than just colored pencils.

While 3d Art and Vector file based images are preferred I do LOVE collectable items like the sexy serial numbered Hand Crafted Laser Engraved Wood cards from @angrychipmunk1. I bought his first four cards! Please visit his Hive blog on Splintertalk.io and say hi!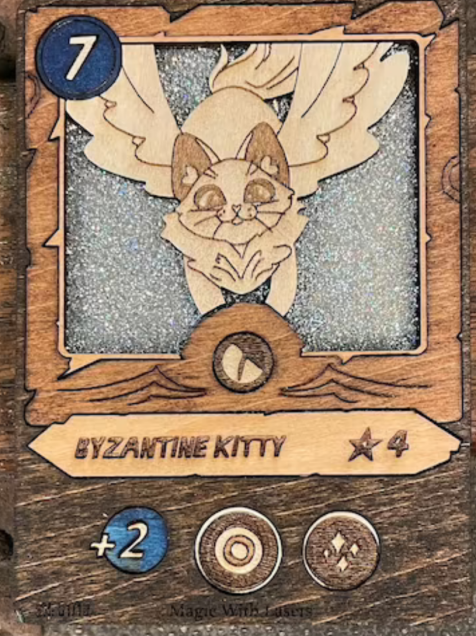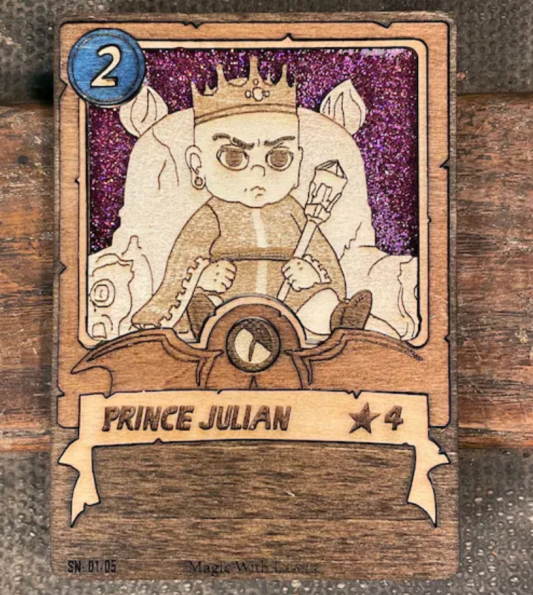 ---
Pump SPT token and the NFT market on Splintertalk.io or even well written posts pumping up Splinterlands.
---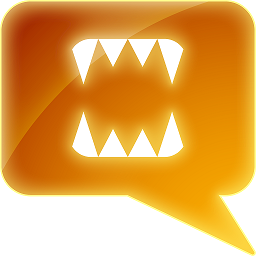 Source
---
The official Hive blogging platform of Splinterlands is Splintertalk.io, where the content is 100% Splinterlands related. Creators and curators there receive payouts in the Splintertalk (SPT) token, the 2nd layer blogging reward token of Splinterlands.

SPT can be traded on TribalDEX or HIVE-Engine, and will eventually have more use cases within the Splinterlands game. Players can also stake their SPT through both of the above exchanges, which gives them the ability to award larger SPT upvotes when curating others' content.
https://docs.splinterlands.com/rewards/creating-content
---
Make posts like these on SPT, NFTs on Splintertalk.io or Splinterlands:
---
)
https://ecency.com/splintertalk/@dynamicrypto/splinterlands-spt-and-nfts-are-you-sleeping-on-this
---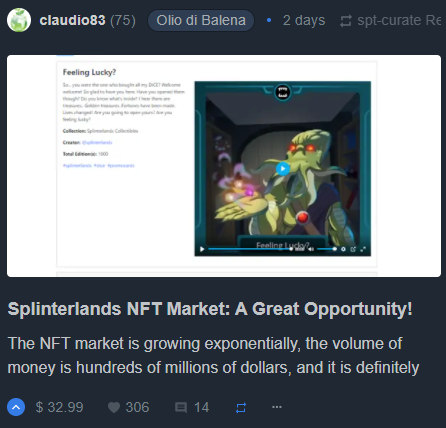 )
https://peakd.com/hive-146620/@claudio83/splinterlands-nft-market-a-great-opportunity
---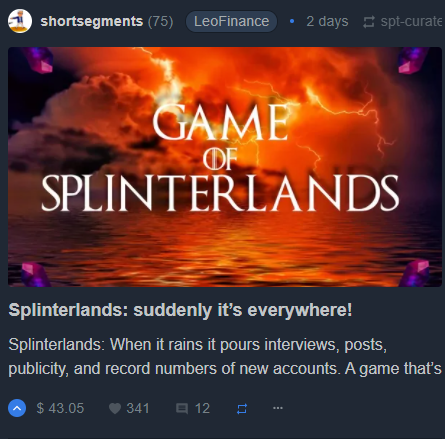 )
https://peakd.com/hive-167922/@shortsegments/splinterlands-suddenly-it-s-everywhere
---
How I plan on voting
---
---
I will try to maintain my voting mana at around 98%-100% to maximize curation. My goal will be to curate one post from Splintertalk.io every 2 hours casting a 100% upvote from several accounts, namely @dynamicsteemians.
Because I am only human, I am utilizing https://hive.vote/. This is an amazing Hive tool from a Hive witness named @mahdiyari. I have a curation trail for @spt-curate on Hive.Vote by the way. Feel free to follow. Just be mindful that both your Hive and SPT wallets has enough Hive Power and SPT Power staked, so as to gain curation and have your account work properly on Hive.Vote. I have several other tokens related to NFT gaming staked with these accounts I am voting with mentioned aboved. Stake your battle tokens if you tag battle as well with your Splinterlands posts as I have 100k battle staked!
https://social.battlegamesnfts.com
Whatever post @spt-curate upvotes, the curation trail, @dynamicsteemians, will upvote said content as well for the post on the Hive Blockchain. We have HP support from Rented HP delegation and HP from @tribesteemup. I will not buy any further HP delegation for @dynamicsteemians regardless... PSYCHE!!! I just got almost 50k more HP delegation to provide further upvote support to @spt-curate's curation. Dynamicsteemians is providing support to Splinterlands content in ways I only dreamed of doing for Hive content.
The other tool that I will be utilizing is https://hivereblogger.com. @mirafun has designed this amazing tool recently for the Hive blockchain. https://hivereblogger.com will allow for anything that @spt-curate upvotes, to be reblogged by multiple accounts. This tool is free and open sourced as well!
I also have a large stake in MEME coin. I am looking for Sexy, Original and Quality memes that do not use stock images from 2010. Considering I have a large stake in both meme and spt tokens I would love to see a respectable bleed over of great artists minting and making splinterlands memes into NFTs at

Thank you for reading and being on Splintertalk.io
I am not associated with Splinterlands or Monster Curator! I am just an individual curator.


---
---