Using the Battle Hashtag with Splinterlands content and changes to curation.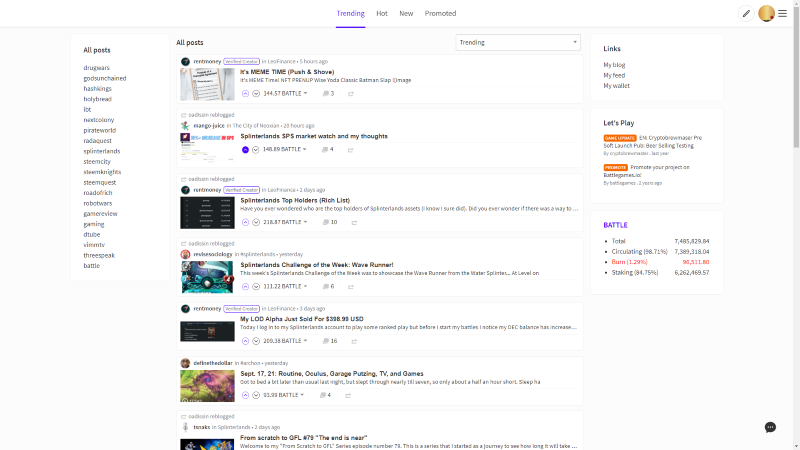 ---
For a long time I was pretty clueless as to why people were saying to tag battle with my Splinterlands posts. It was not until I was considering investing into battle token that I found out why.
---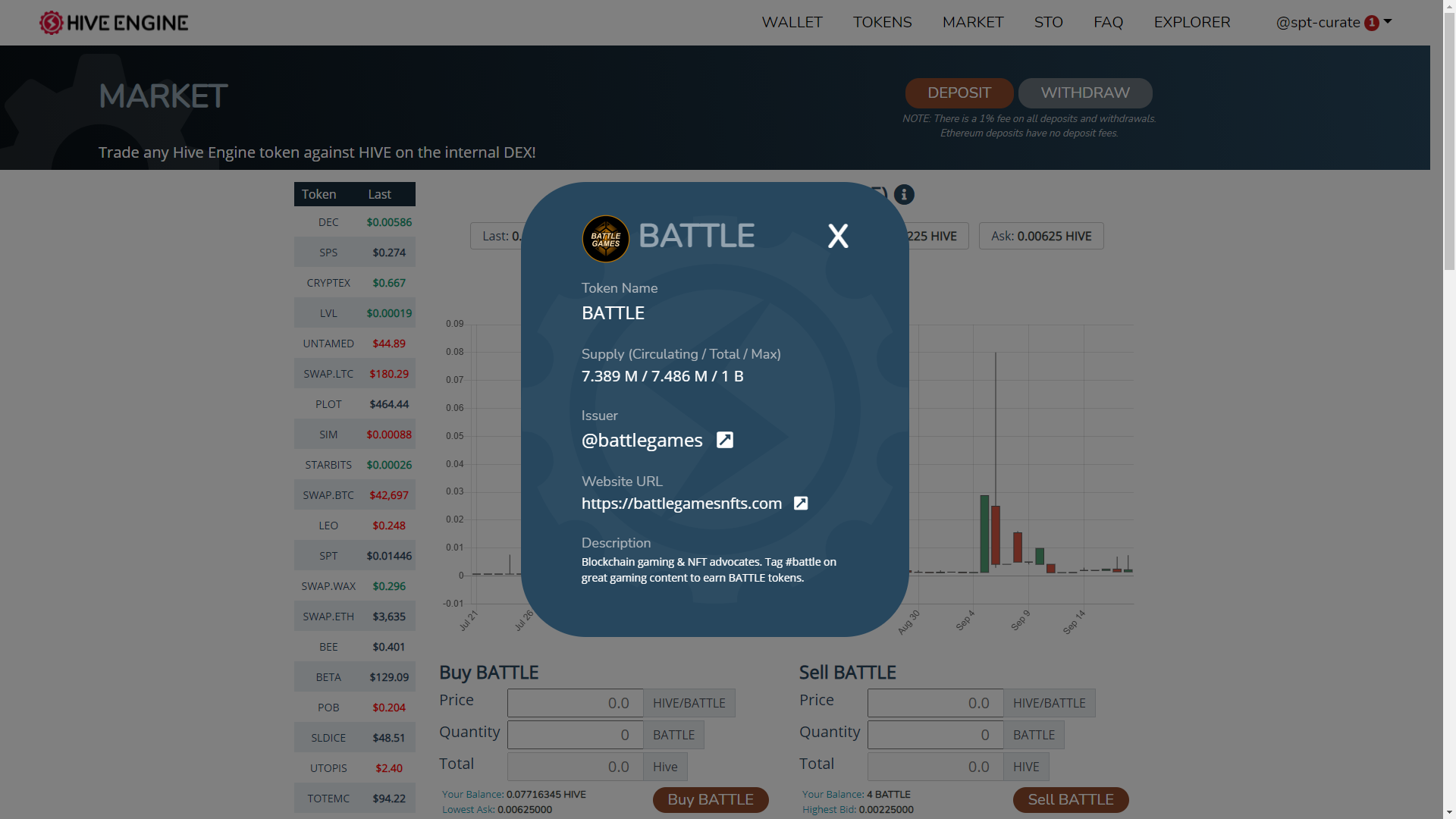 ---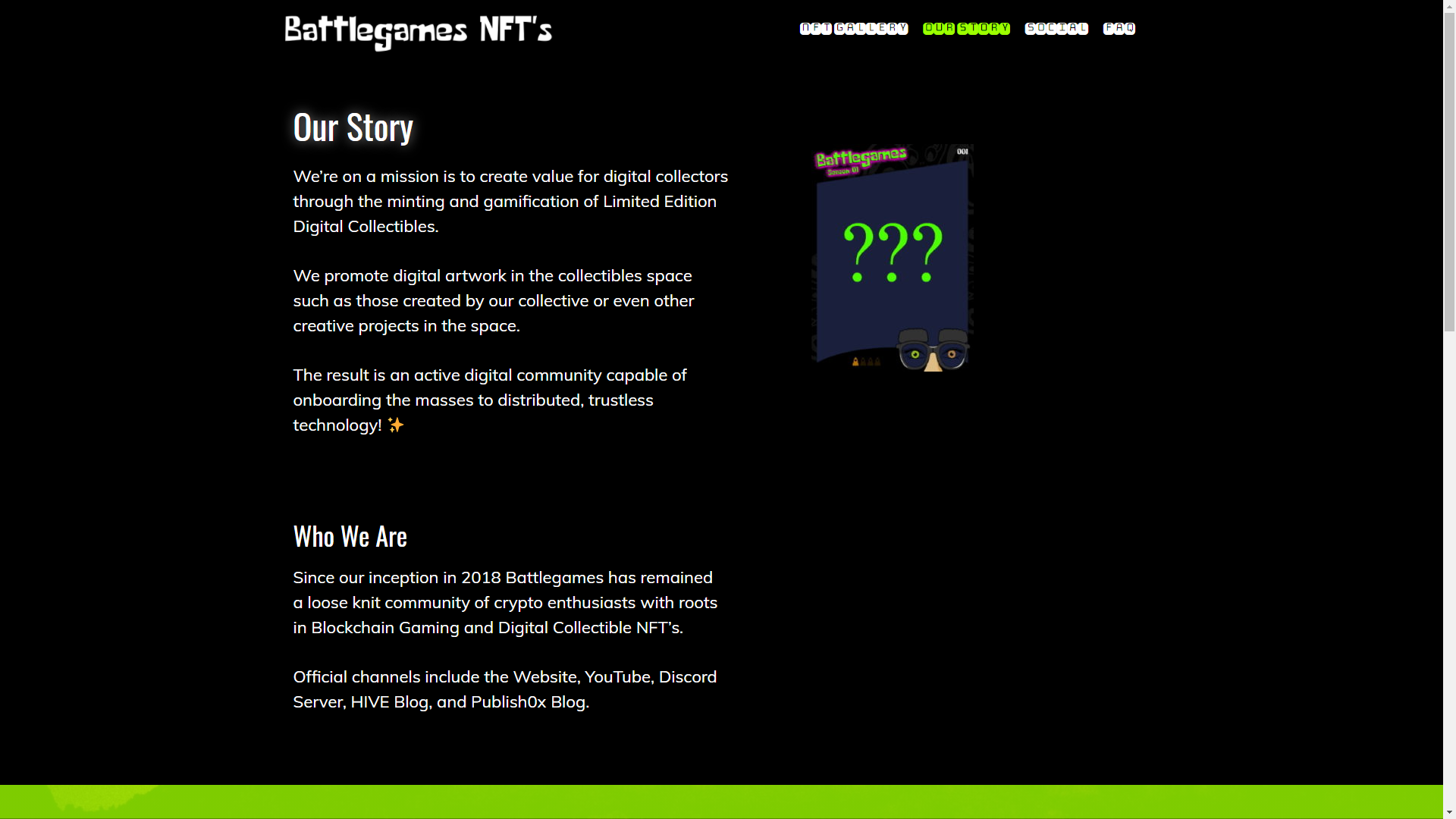 ---
---
---
There on their website I found their Hive front end for Blockchain gaming content on Hive!
I have plans to start curating Splinterlands content with just my @spt-curate account on Splintertalk.io, Curating Blockchain Gaming content on the Battle front-end with my @dynamicgreentk Battle Games/Hive account (since it is where all my battle tokens are staked) and then curating @nftshowroom Hive content and their artist's content with the Hive power from my @dynamicsteemians Hive account.
We will see how long I will be be curating content on Splintertalk.io. It seems the direction for spt is more geared towards diesel pools, NFTs and SPS airdrops and not curation. Which is fine. As far as curation goes it appears there is not a Curation Rewards ranking system like with Hive curation. This leads me to assume delegating to @monster-curator is the common sense answer. I will wait until further/better Splintertalk.io and spt communication happens in regards to stopping curation of SPL content in lieu of diesel pools for spt/sps and how exactly curation rewards are tallied before making any decisions regarding if I should stop curating SPL content to invest into diesel pools and/or acquiring more spt for that matter. Still exciting the direction of how the Splinterlands currencies are going with maybe the exception of dec... (unless your in a liquidity pool it seems).
Long story short I will be spliting my curation up from just Splinterlands content to now Battle games, Splintertalk front ends and now Nftshowroom content directly on Hive. Peakd has the same messaging system as Nftshowroom.com, so ill be there.
It is a lot of tedious work to switch between accounts on hive.vote and hivereblogger to institute changes; so these changes might take a couple of days.
Thanks for your patience!
---
---