Let's Talk - A New Weekly Beginner Series
Welcome to my new weekly-series "Let's Talk"
In this weekly series I aim to bring content that is relevant to me as a beginner in Splinterlands. I know a lot of people out there are beginners like me, so I hope you can relate to some of the topics and put them to good use.
This week's topic: Countering Bronze/Silver Magic Decks
It seems like every other game, if not multiple games in a row, is a match against a magic spam deck using Alric Stormbringer to buff them up.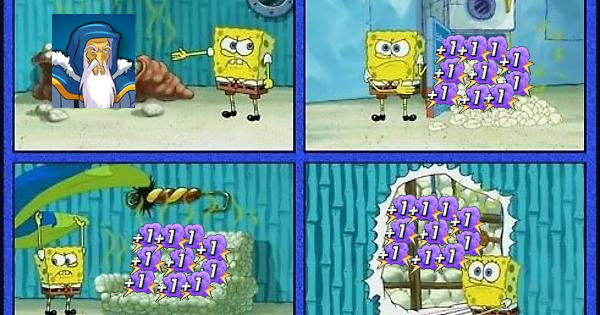 In all fairness it's a really strong deck that you can play completely free. But, we can use this to our advantage!
Take a look at these three games! They happen back to back, and use practically the same deck in all three. All against different players today, 9/15. The lower ranks are FLOODED with water decks. ;)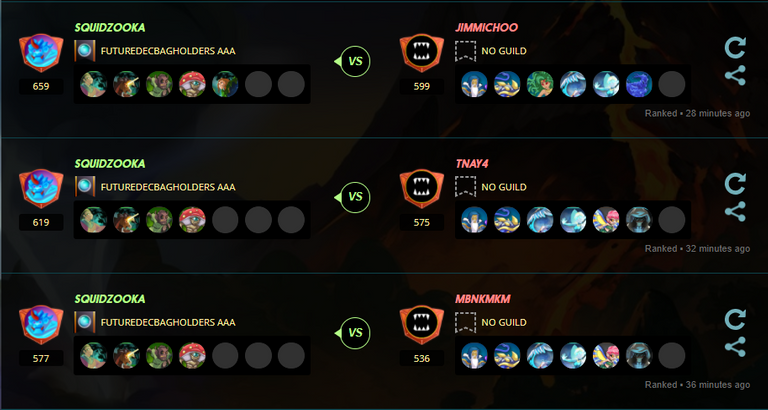 Previewed in the image above is how we are going to destroy them!
Let's take a closer look:


This is the deck I was using for 17 mana games, normal ruleset. Also I should mention that Mylor and Brownie are NOT needed for this strategy to work, I just had them.
Unicorn Mustang
This card comes with the starter package, you can't beat free! It has the ability Void which means it takes half damage from magic attack. This is perfect for our frontline tank against magic decks! It has a natural 3 attack and 4 speed which helps it brawl against other tanks efficiently.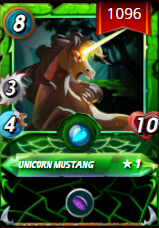 Mushroom Seer
This card is what brings it all together. By negating the +1 magic buff from Alric with its Silence ability, their creatures are set back down to the base 1 damage. Combined with the Void ability on Unicorn Mustang, this completely negates incoming magic damage. At the time of posting this can currently be rented for around 8 cents a day; what a value!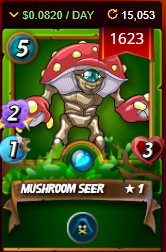 Mylor Crowling
As previously mentioned, this card is not needed. However this gives us extra damage in the form of his Thorns ability, which returns 2 damage to melee attackers. A good way to ramp up the power of your earth decks and is currently sitting around 20 cents a day to rent.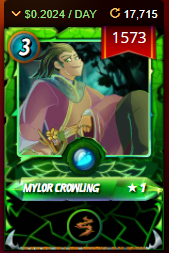 Brownie
This card is a gem. Only costing 1 mana it helps fill out mana curves during your matches. It can also provide an extra line of defense between your ranged units and the front line! Not to mention his best quality, his ability! He has Swiftness which grants your whole team a +1 speed boost while he's alive.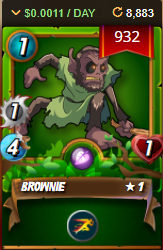 How much will it cost?
This entire strategy will cost roughly 28 cents a day (prices fluctuate) to rent. This is easily earned in game with daily quest/season rewards, rewards for winning games, and SPS staking.
That's it!
As seen in the images above, this strategy is VERY effective at countering bronze/silver magic based teams. I hope this was helpful, and I'll see you all in the Splinterlands!
=========================================================
Hey you, yeah you! Did you know that I have a giveaway going on RIGHT NOW? I'm giving away one Pelacor Bandit (One of the Brand New reward cards) on Friday 9/17. Check out this post to find out how to enter.
=========================================================
TL;DR: Unicorn Mustang + Mushroom Seer = Negate Magic Damage
---
---