EOS Rewards!!!! Gold Three finish. I found enough power for less then $2 but was it worth it?

---
I Gambled Again!!
So you may be asking yourself I thought you said that you would never rent enough power to go from Silver One to Gold Three? And I did say that but, when I said that I also said that I would rent again if I got a killer deal. Well I did! 75k power for less then $2 how am I supposed to turn my back on that?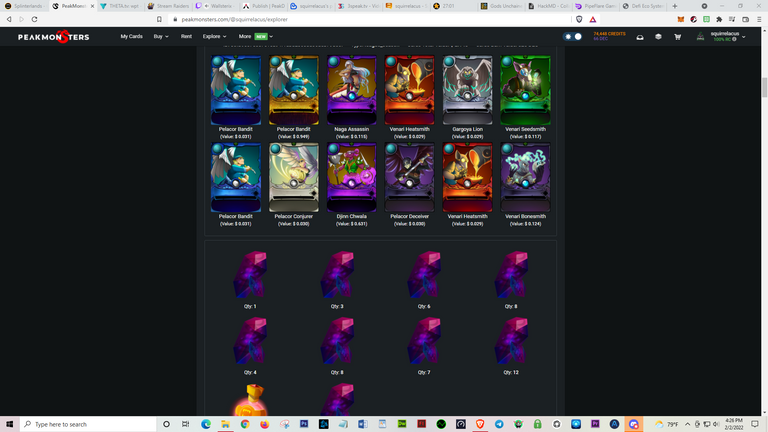 I Barely Came Out Ahead.
So I got lucky this time and came out ahead. But just barely only around $0.50 in USD. But when you think about what the cards with be worth in the future. Or at least that is what I keep telling myself in my head. Even still I feel like it comes down to the thrill of opening the extra chests. Like how people know buying single cards is a better way to build out your deck but you can not help but love to open packs.
What I Used Most This Season.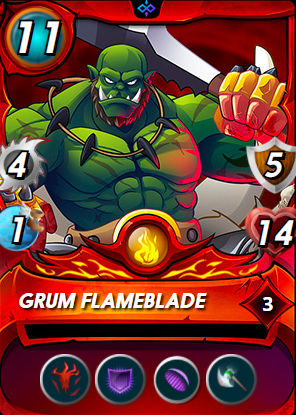 This bad boy right here was my ace in the hole for most of the season. Which struck me as odd as I thought of myself more on an Earth splinter type of person. But after getting a hold of this man right here..... Fire might be my new home. Not only is he great for reverse speed matches. You can also use him to combat all the magic that you are running into out there. And to me that is a big plus. Once he gets that blood lust going Grum is truly a steam roller. I also found that if I paired him with kitty he was great in non-reverse speed fights. Plus two speed and a self heal on this dude makes him a titan. At the time of writing this on February 2nd 2022 you can grab a level 4 kitty for 256 DEC a day. Now that might seem high but if you pair these two cards with each other on the first two days of the season. You can probably afford to pay to rent Kitty for three or four days. But wait there is more!!! Kitty also give this guy trueshot so no more pesky missing of your attacks. No the only major setback to this combo is the high mana cost and dragons being a splinter eligible to play.
Grum Is Not The Only One!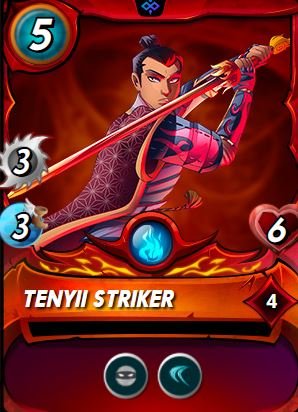 I was searching around for other fire cards to supplement my Grum and this guy caught my attention. He has that dodge ability which gives him the chance to not get hit by other sneak, snipe, or opportunity monsters. So I thought this was a huge creature to have in my fire toolbox. Sneak is so valuable sometimes. And he grabs an extra melee attack when you are using Tarsa. You pepper in a few monsters with blast, and in no time you will be wacking away at that healer that is keeping their tank alive. I know nothing makes me feel better then when I am fight the earth splinter and I chew through the Mycelic Splipspawn they put in the back. Then either their Goblin Psychic or Wood Nymph are exposed. You smack those healers and then good ole mister Unicorn is left to face the wraith. But like I was saying this is a fantastic card to help supplement the might of Grum. Although Grum can be a one man wrecking crew sometimes we all need a little help from our friends!
Conclusion:
I am pretty happy with my choice to gamble and rent the power for the extra chests. I will wait and see what this season brings me. If I can find a steal like that again then I will more then likely jump on it. Let me know if you love the thrill of opening packs, loot chests, or daily reward chests. And do your risk it for the biscuit so to speak.
Looking For A Splinterlands Guild?
Perhaps consider joining my guild the 420 Syndicate. 7 Core Values of the 420 Syndicate 1) Givers Gain: Be willing to give first before you expect to gain. Giving unconditionally creates a better world for everyone and creates important opportunities and lasting relationships 2) Traditions & Innovations: We honor our traditions and look to a brighter future fueled by innovation, optimism and excitement 3) Building Relationships: Building Strong relationship creates an environment of trust and support that yields happiness, opportunity and meaning. 4) Lifelong Learning: Your value grows as you develop your knowledge and skills. Create a curriculum based on the person you want to become and follow that curriculum to get yourself there. 5) Accountability: We keep the promises we make, especially when it is hard to do so. This creates trust and supports strong relationships 6) Positive Attitude: We find the good in everything that happens to us, and that propels our lives forward. Finding the good in every person enables us to attract terrific people, opportunities and wealth. 7) Recognition: We appreciate that recognition fuels the growth of successful organizations. The person who masters the art of recognition attracts success, meaning and happiness. [11:12 AM] The 4 Way Test 1) Is it the TRUTH 2) Is it FAIR to all concerned 3) Will it Build GOODWILL and BETTER FRIENDSHIPS 4) Will it be BENIFICIAL to All Concerned
Come check us out in our Guild Discord.
Now a player yet but want to get started in splinterlands join us.
What Is The 1UP Cartel?
The 1UP-Cartel is a mix between a gaming guild like YGG (that invests into gaming assets and creates scholarships for gamers, sharing the gaming revenue), a dividend token (similar to BRO, LBI, INDEX and UTOPIS, paying out regular dividends to token holders from part of the revenue stream) as well as one of the most extensive curation service initiative on the Hive-Engine ecosystem thus far. Hop in the discord and let us make you an offer you can not refuse!!! #Cartel #OneUp
Join The 1UP Cartel Discord Today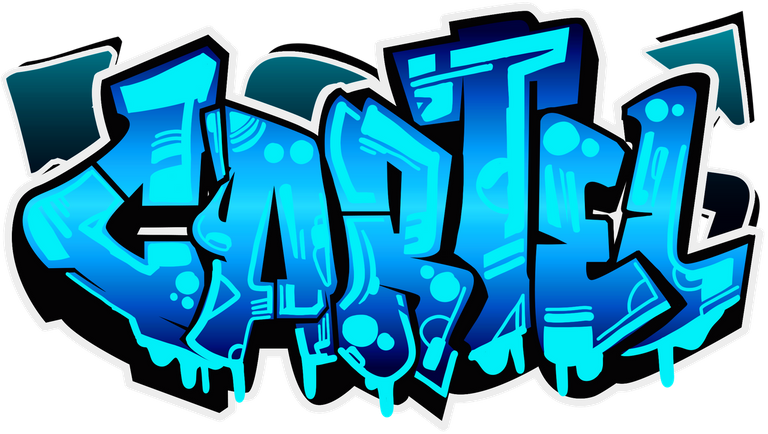 ---
▶️ 3Speak
---
---