The Dragons are Coming!!!! Splinterlands Share Your Battle Weekly: Dragon Editon!!!!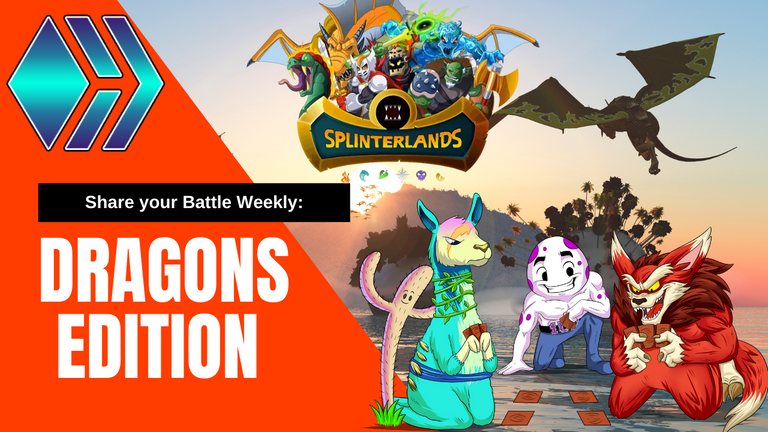 My thoughts on Dragons:
Honestly after looking more into the Dragon splinter today I feel like they have some really heavy hitters in the Dragon line-up. Granted some of those have a very heavy mana cost or casting cast depending on how you say it. One of my favorite things about the Dragon splinter is that it just lets you add a whole another dimension to supplement the splinter you chose to pair with the Dragon Splinter. What I mean by this is that if you have the cards you can play a pure dragon line-up. On the other side of the coin your can choose dragons and then also one of the other splinters. That can create some extremely powerful combos.
Let's Highlight A Few Dragons:
Byzantine Kitty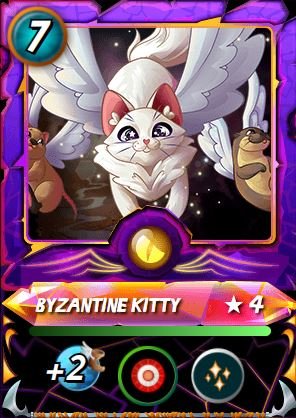 If you have ever run up against this card you already know it is a total terror. The plus two speed is my new favorite to run in conjunction with Grum. That ends up giving him plus three speed. Which for a card with that kind of power is massive. Then she gives the TrueStrike ability. So you can't miss. Add on top of all the utility it already has it gives you a heal in the front line. I rented the card of course as I would never be able to afford to by this card on my own. But the utility and power seen in this summoner is a common theme throughout the Dragon splinter. The only real downside to this card is the mana cost. Seven is pretty steep depending on the Mana cap and ruleset. For a long time I rented Llama Kron but I do believe I was doing myself an injustice by doing so. There are far to many cards out there to fall in love with just one. I would never have found the synergy between Grum and Kitty had I now put the Llama Kron down for a season. So now we shall take a look at some of the nasty creatures that the Dragon Splinter has to offer. We will start that off with a card that costs eight mana.
Djinn Chwala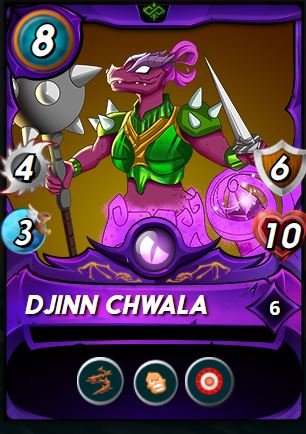 So as you gaze upon this gnarly creature just look at the stats this thing is bringing to the table. Nice armor with a pretty solid health pool. Then throw the fact that you have thorns makes the armor even juicier. They are gonna bang their heads against your armor for the first couple attacks while taking thorns damage for hitting you. Then when they finally do break through your armor you have enrage. That buffs your attack and speed. Oh look another Dragon with TrueStrike!!! And I feel like eight mana is a pretty solid cost for a card with these features. Add in two more speed from Kitty. Now sitting at five speed you will more then likely go first against most other creatures. Stack the enrage speed on that and you will also have a higher dodge chance. Then you will be getting healed from kitty as well. You are now starting to get in obnoxious territory. And while kitty is healing you the thorns damage is still being dished out to anyone who is hitting you face.
My Battles And Commentary:
Conclusion:
I think the amount of versatility that the Dragon splinter offers might be the best out of all the splinters. We just scratched the surface of the type of cards that the Dragon splinter has at it's disposal. If you do not play the dragon splinter often you should certainly check it out for a few battles.
New To Splinterlands And Need A Guild?
You can check out the guild I am in. We help each other and just started our fourth branch this week. So come check out our discord and chat with us. Interested in what you have read but not playing yet? Today is your lucky day you can join Splinterlands now.
What Is The 1UP Cartel?
The 1UP-Cartel is a mix between a gaming guild like YGG (that invests into gaming assets and creates scholarships for gamers, sharing the gaming revenue), a dividend token (similar to BRO, LBI, INDEX and UTOPIS, paying out regular dividends to token holders from part of the revenue stream) as well as one of the most extensive curation service initiative on the Hive-Engine ecosystem thus far. So jump in the discord and let us make you an offer you can not refuse. #Cartel #OneUp.
Join The 1UP Cartel Discord Today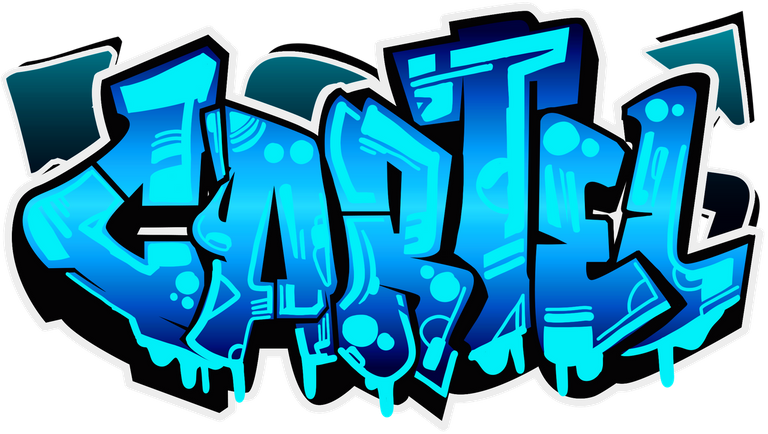 ---
---