Tratando de tener más poder
Hola chic@s espero que todos estén bien.
Hi guys, I hope everyone is well.
En esta ocasión les cuento que gané una misión de muerte.
This time I won a death quest.

Splinterlands
Y como recompensa me dieron una poción legendaria.
And as a reward they gave me a legendary potion.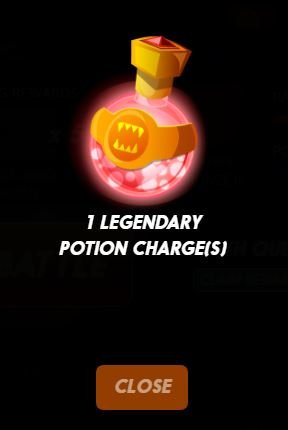 Splinterlands
Como no he estado jugando tan seguido, ya me llegó el final de la temporada, y de igual manera logré entrar a la liga de Bronce 3.
Since I haven't been playing that often, the end of the season is here, and I managed to get into the Bronze 3 league.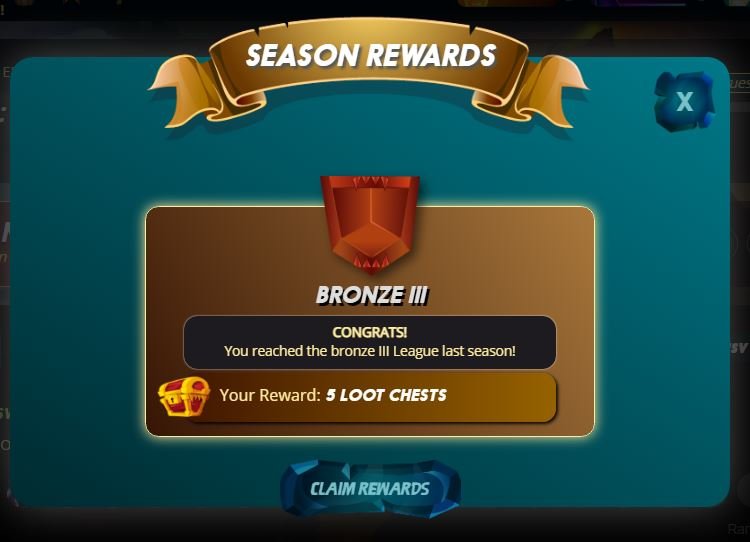 Splinterlands
En los 5 cofres me dieron una carta, una poción legendaria, y 17 créditos.
In the 5 chests they gave me a card, a legendary potion, and 17 credits.

Splinterlands
También he estado intentando subir mi poder para poder acceder a la siguiente liga, y poder empezar a ganar DEC. Al momento tengo solamente 95 de poder, y se necesita 1,000 para poder desbloquear la siguiente liga.
I've also been trying to power up so I can get into the next league, so I can start earning DEC. At the moment I only have 95 power, and it takes 1,000 to unlock the next league.

Splinterlands
Eso es todo por hoy, los veo en otro día.
That's all for today, see you another day.
---
---