The Winner of the Fifth SGS Monster Pit Raffle….
….has been drawn today in the SGS Community Discord. This time around we sold 11 Tickets and raised an extra 22 HIVE for the community curation project. That kicks another 2.2 HIVE into the Bonus Pot, which is building nicely!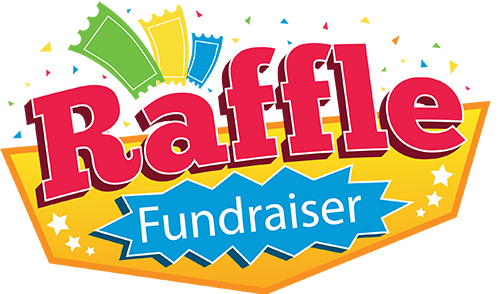 As for the raffle itself. Screenshots are always the easiest way to tell the story. Firstly, a list of all the people with tickets numbers sold :-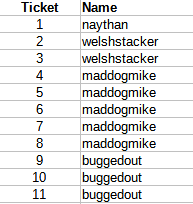 The draw again used the Random Result Website which allowed us to schedule the draw ahead of time :-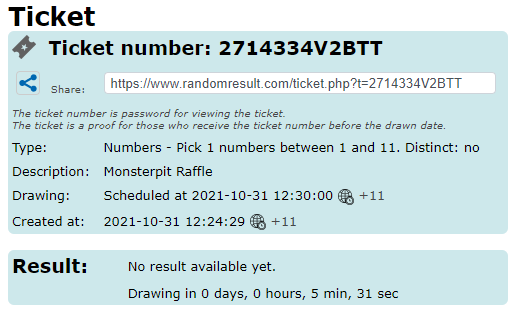 The result was then verified in the discord a few minutes later :-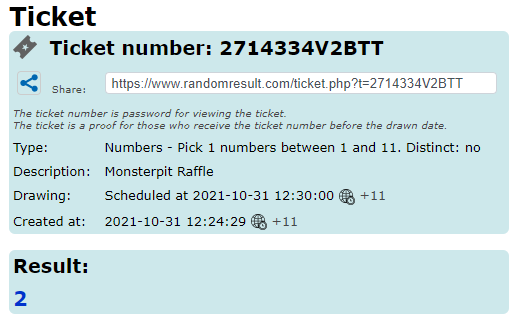 Congratulations to @welshstacker who will be playing the @monsterpit account for the next 2 seasons! .

Thank you for your support!
---
---