#10 Brawl Report - Blazar Force Team
Whaz up!!! Here is my Splinterlands Guild Brawl Report. ⚔️🛡️
I had Fray 7, Bronze league with only Chaos Legion cards allowed.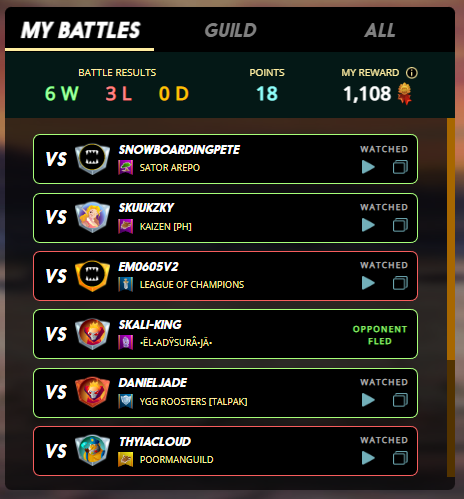 I was lucky enough and I won 6 out of 9 games!!!
My choice of picking up the fray #7 is to simply give the Guild a better chance at accumulating more wins. 🥇🥈🥉
With all that said, let's FINALLY get down to a review of my battles.

⚔️🛡Let the Battles Commence⚔️🛡
Link to BATTLE 1
I won. Better and bigger line up. The enemy had basically only 3 monsters and i had a full line.🤣
---
Link to BATTLE 2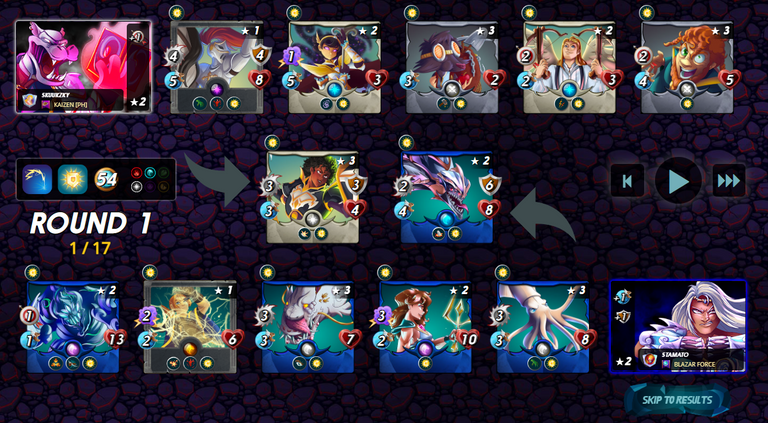 I won again. In a high mana set, water is dominating the field.
---
Link to BATTLE 3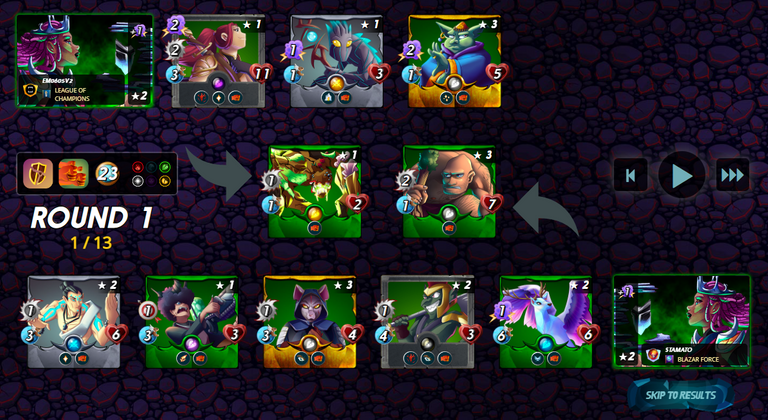 I lost. I was not expecting the enemy's glad. He won fair and square.
---
Link to [BATTLE 4](Opponent fled)
---
Link to BATTLE 5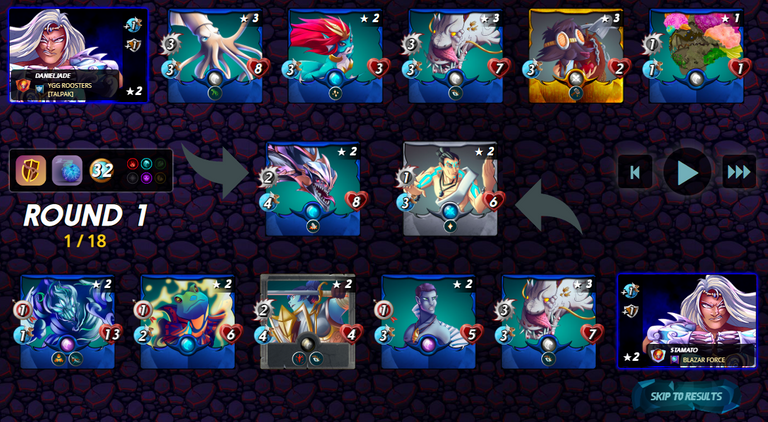 I won. Water against water but i used a glad and the enemy didn't. On the contrary, he used 3 cards that can be killed instantly, giving my glad a good headstart.
---
Link to BATTLE 6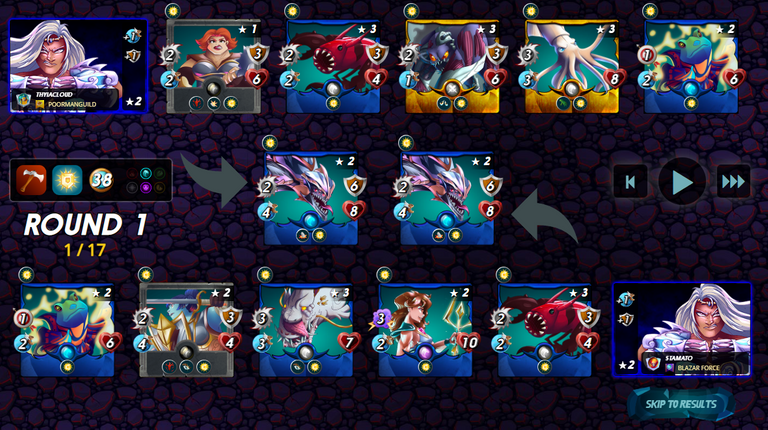 I lost. The enemy used the Dissentegrator and that helped him a lot against my line up.
---
Link to [BATTLE 7](Opponent Fled)
---
Link to BATTLE 8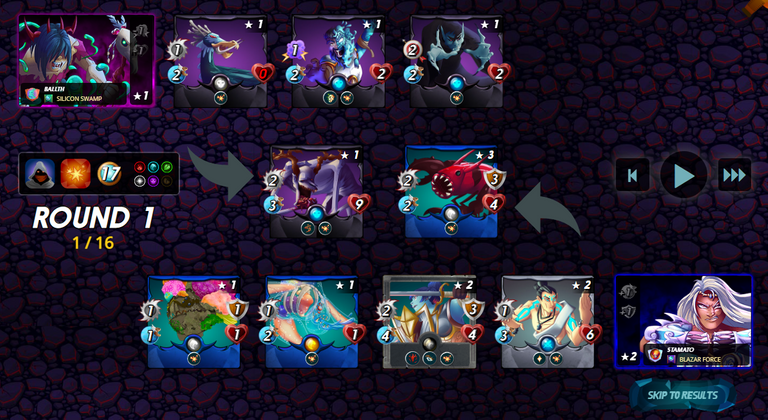 I won. The enemy probably didn't notice the blast ruleset cause he put a really easy target on 2nd position. That gave my glad a jumpstart to clear him fast.
---
Link to [BATTLE 9](Opponent Fled)

Overall it was a good brawl for me and for my guild. We came second!🤠🤠🤠
---
New to Splinterlands
Use my referral and DM me on discord to give you a gift. (same name on discord)
https://splinterlands.com?ref=stamato
New to Rising Star
Use my referral and DM me on discord to give you a gift. (same name on discord)
https://www.risingstargame.com?referrer=stamato
---
---