Splinterlands Weekly Challenge: Nerissa Tridawn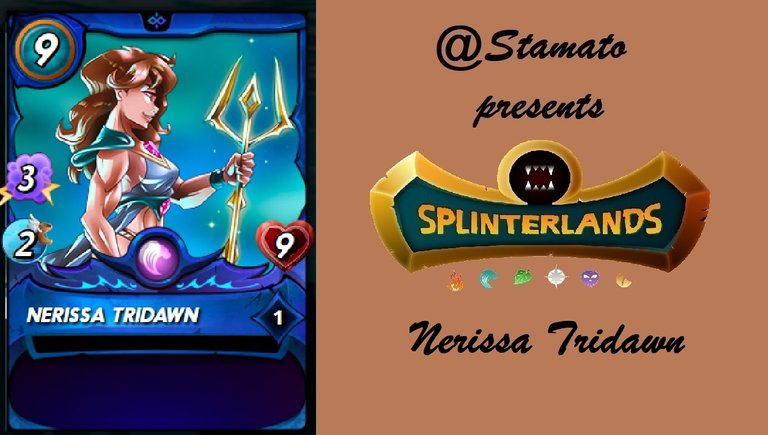 Hello! The challenge for this week was asking to include Nerissa Tridawn in our battle so I did some games with this one :)
I m at gold league but my Nerissa is at level 4. Nerissa is a beast of brute force so with biggers levels you only increase the beastness of the card.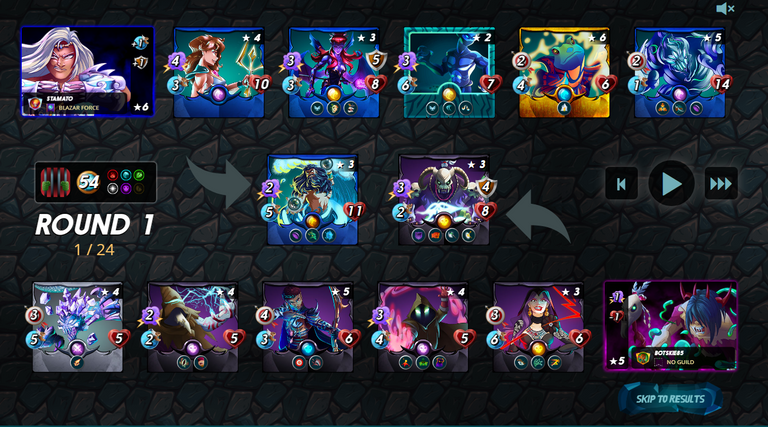 You can find the video HERE
Let's talk about the line-up
The match was Modern, with no Melee and Mana 54 ruleset.
Djinn Oshanus or as I call it, Poseidon, in the first position. This card is really good on high mana games and non melee. It can stall basically every monster due to the Void and its speed.
Nerissa Tridawn in the second position. Unleash the beast.
Runemancer Kye is in the third position. Third beast, fast aerial and leeching life. Enough to stall anyone.
Phantom of the abyss is in the fourth position. Again a fast aerial monster with extra dodge move.
Mycelin slipspawn is in the fifth position. This one is my healer to heal my Taunt monster.
Wave Brood is in the sixth position acting as an attacker absorber. It's high health and Void will stall the enemy for around 2 rounds more or less. In this time, I will have cleared at least 2 enemy cards.
Things I could change
I could change very few things, to be honest. This line-up is really solid so probably I would not change something.

Conclusion
Mycelin Slipspawn is a good card as a wall. It can be used in big mana games and as long as it is level 4 and above, it can be really useful to the line up.
---
New to Splinterlands
Use my referral and DM me on discord to give you a gift. (same name on discord)
https://splinterlands.com?ref=stamato
New to Rising Star
Use my referral and DM me on discord to give you a gift. (same name on discord)
https://www.risingstargame.com?referrer=stamato
---
---