Waiting for new cards! Splinter Stats Ranked Rewards Season 16 Report 02.02.2023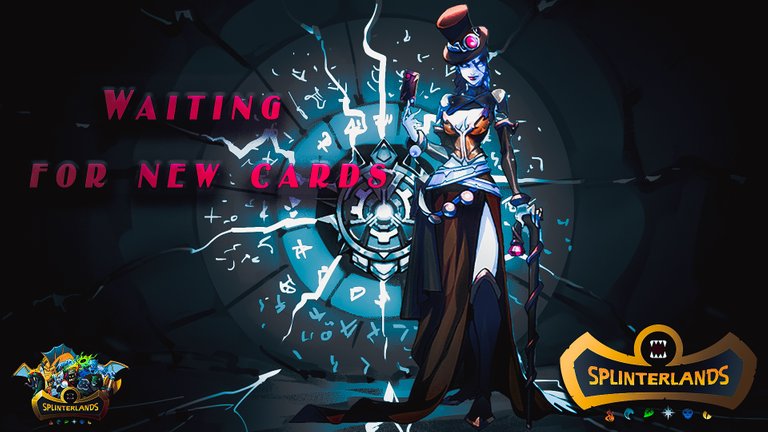 Logo Splinterlands and character image owned by @splinterlands. Edit by @stdd - Font used is Open Source

Hey Splinters!
I'm still trying to get a foothold in the gold league, so I'm looking forward to adding new reward cards to my deck. Some of them will fit my style of play very well and will finally close some of the weaknesses in my collection. Even so, I'll still be buying cards from the market to make my playing style more unpredictable. All in all, we have a lot of interesting things ahead of us, so I expect a new influx of players in the near future. And may the future bull run help us!
I will do all of my thoughts today, mostly based on the numbers @kiokizz report SplinterStats. И не только!
I will also show my acquisitions from this season and see how it has affected my game. Let's go!
Match Report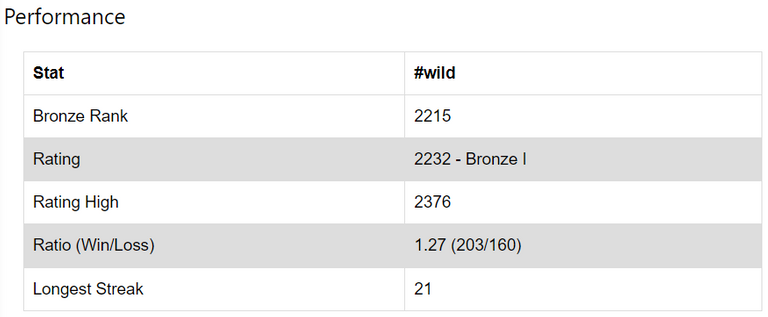 My Ratio (Win/Loss) of 1.83 is up again from 1.27. Also pleased with Longest Streak - 16 battles.
I bought several cards this season. One of them definitely had an impact on this figure. But I'll tell you about it a little later, so stay tuned to find out.
With the arrival of the new reward cards, the game will take on new life again. I looked at all the cards and realized that the battles will become even more unpredictable and interesting. I've already picked 1 card for myself that I want first. Again, I'll tell you that below.
What's your favorite new reward card?
Rewards Report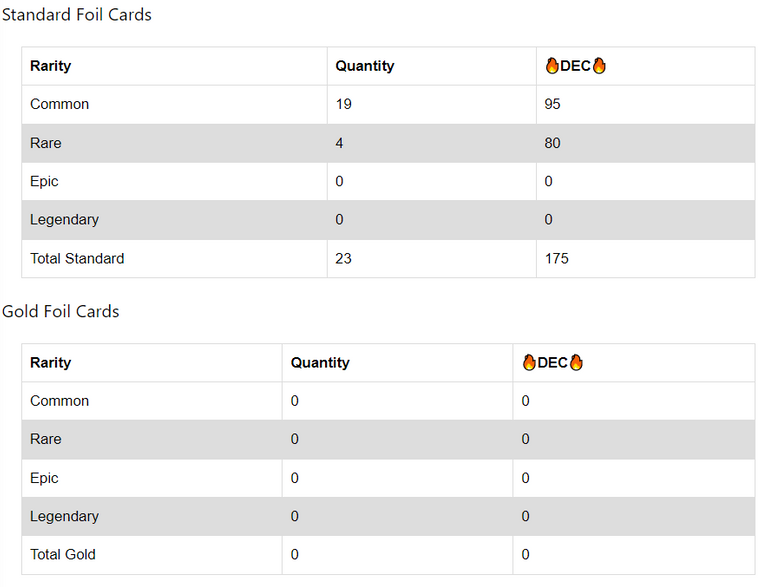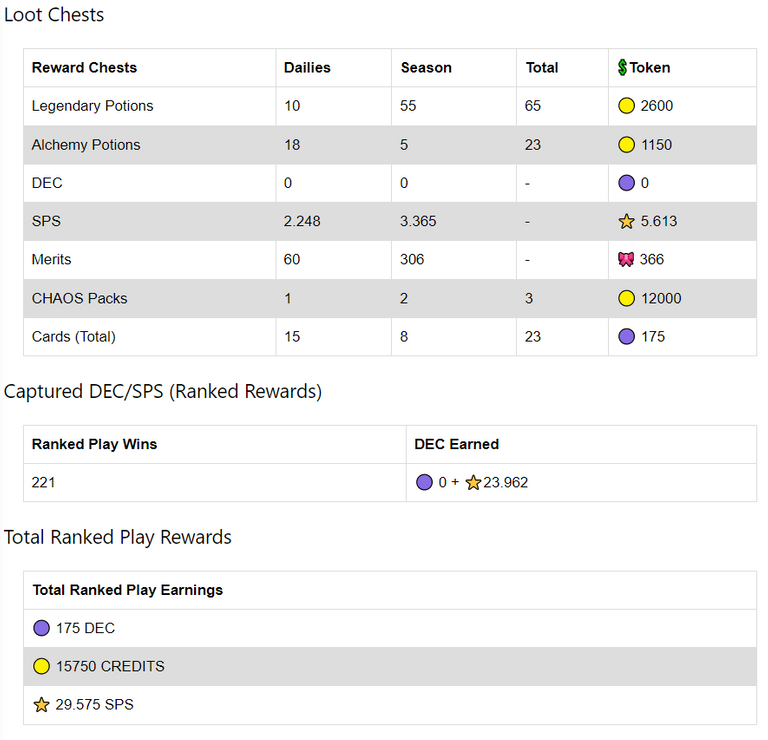 This season's rewards were pretty much the same, but luck rewarded me with CL packs. To be honest, I've had about 4 - 5 packs in all this time. This season finally gave me 3 packs. The gods of Splinterlands gave me their love! 😜
Let's visually compare this season's prizes with those of the previous season using Splex.gg.
The season under consideration ⬇️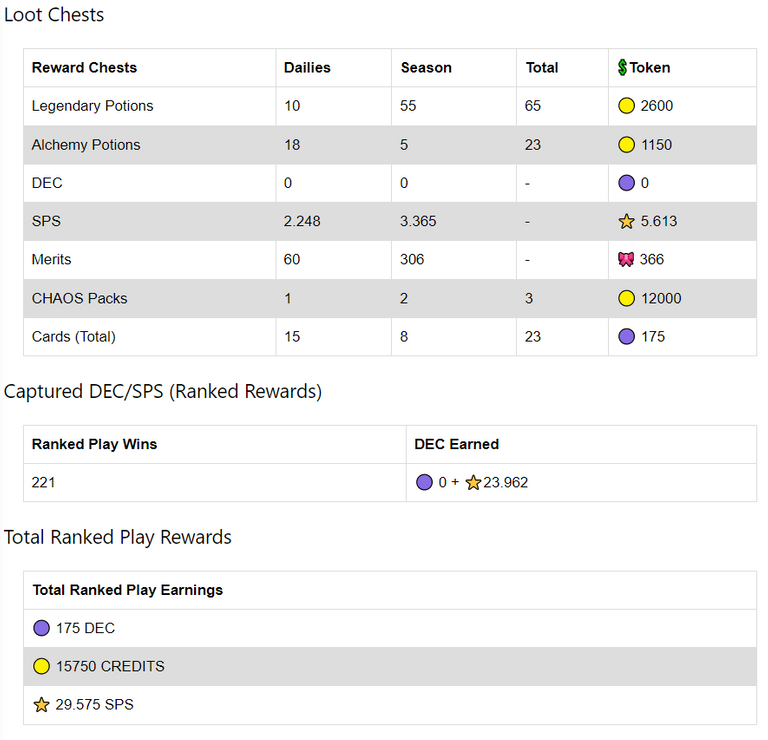 Previous Season ⬇️

Yes, this season is quite successful for me. It will be interesting to compare those numbers with next season.
Rental Report

Card rental income is back to the standard values, which is almost 3,000 DEC. And of course I spent that to buy new cards, adding some savings from past seasons and post rewards.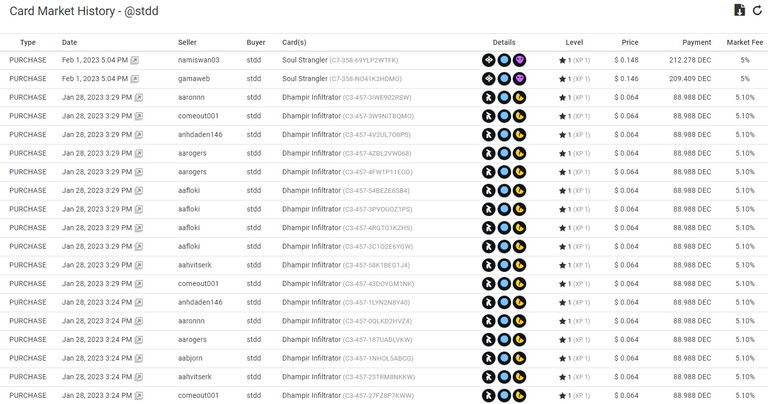 The screenshot above shows my purchases for this month. I finally bought myself NIGHT GHOUL gold foil and upgraded Dhampir Infiltrator and Soul Strangler to level 3. I think it was these purchases that led me to increase my Ratio (Win/Loss).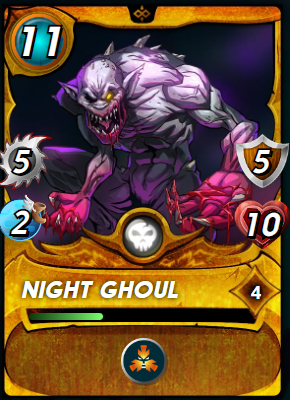 And as promised, I'm going to show you my favorite card from the new Reward Card issue. And this card will be from Death Splinter, of course. A lot of people can't stand Death, but I loved it as soon as I started playing in the Silver League. It's easy to love Water and Dragons, isn't it? But you try loving the other splinter...
The one and only constant annoyance when playing death was the almost complete lack of armor. Which made it impossible to last sometimes the first few rounds of the battle. That's why the battle was draining before it even started. But if now there are options to fix it. One of these options is RAVENHOOD WARDEN.

For only 4 mana, we get a shield already at the first level of this card. This is probably my favorite new card. This little guy will drink a lot of blood in battles. I'm sure it will.
If I had a chance to buy it, I would definitely do it. But as you know, that's not possible until all the cards are minted. I really hope the creators change that in the future, by introducing some options.
SPS Report

A great SPS boost comes from guild battles. Who hasn't joined a guild yet, this should be a priority! Otherwise, my rewards are about the same as last season.
Conclusions
CL summoners are still in the top rentals, which won't change much the arrival of the new reward summoners. There are several reasons for this. First, all the new soulbond cards, and second, it won't always make sense to use them. +2 mana per battle can play a role. Also, CL packs are still burned, which leads to inflation and a future shortage of CL summoners. I should buy as many as I can in the near future...
The current season will bring new strategies to the game, at least in silver and gold. The new cards will show their strength, so I'll have to regroup and maybe get ready to buy some cards that will compete. It is with this in mind that I am going to regroup and choose cards for my next purchase.
The old award cards are out of mint, so it's worth considering buying them now, as the price may go up. And it will!
Recent news from the creators that I haven't mentioned has brought a lot of hope and future innovations. Most of it has to do with lands, but also there was gameplay and tokenomics. Of the things I liked the most was the hope of returning the DEC peg to the stated rate and the elimination of burning SPS for DEC. It's important to watch how the market and players behave. We are in for some really interesting times!
If you have any questions or tips on these issues, I'd be happy to discuss it in the comments! Also, I won't leave anyone out any a small tip, as I do regularly! I care about every vote you give me!
That's all for today. Thanks for reading!

Unless otherwise indicated, the images in this post are screenshots taken from the sites:
splinterlands.com
peakmonsters.com
peakmonsters.com/market
splintercards.com
tribaldex.com
beeswap.dcity.io
The dividers are also the property of Splinterlands and are freely available.
Splinterlands On Top!


| SPLINTERLANDS.COM | SPLINTERLORE | BLOG | DISCORD | TELEGRAM |


---
---