Possibilus the Wise - Splinterlands 11° Chaos pack Airdrop. [ENG] / [ITA]
ENGLISH VERSION
Today we're going back to talking about Splinterlands, even if I haven't played for a while, I'd like to go back to the battlefield shortly. I'm saving my best cards for when I return and one of them was the new Leviathan Summoner "Possibilus the Wise" just released with the Chaos packs airdrop.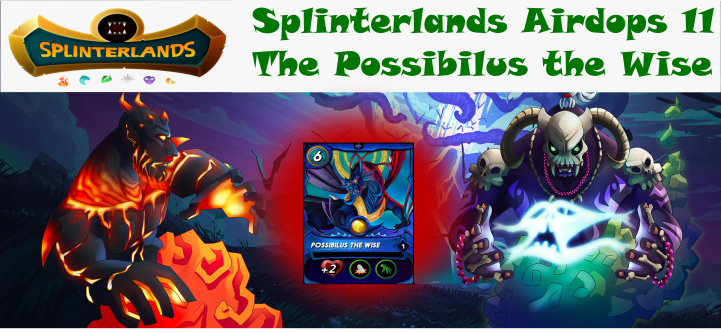 I really like this card, a water summoner that adds two life points to everyone and that allows you to attack all cards that are in second position is very interesting, despite requiring a high mana score, so 6, in battles with a lot of mana available can become a very useful card.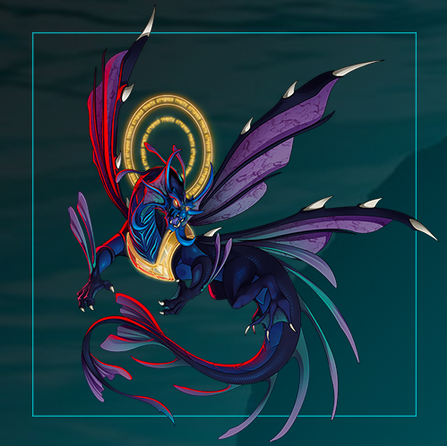 Even his story intrigues me, intertwined in time, between present, past and future, he tries to fulfill his arduous task, in order to save his birthplace Nyuuldus. An almost impossible mission, having to recover hundreds of fragments of the ancient rune tablets lost by his race, when during the rift caused by the Legions of Chaos, they got lost among the Splinterlands.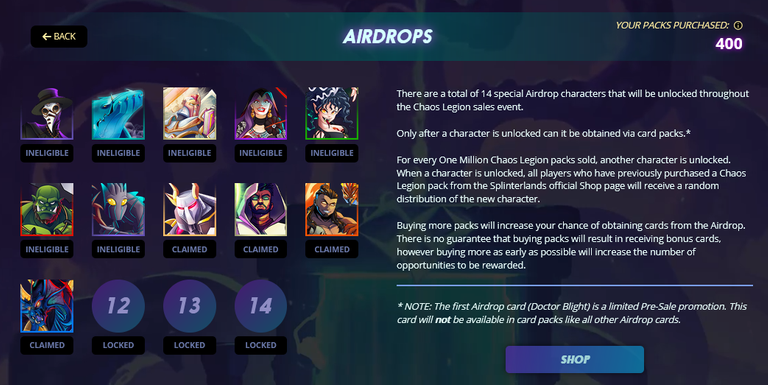 Yesterday, the eleventh Chaos Legion pack airdrop was released, reaching 11 million packs sold on the official platform. In total there will be 14, now only three are missing, which will be distributed when the respective 12,13,14 million packages sold are reached. Unfortunately I discovered Splinterland late, I started buying packs and being eligible for airdrops from issue 8 onwards. Now I have arrived in time to have bought 400 packages, which I thought was enough, with the help of luck, to receive a gold card or at least two normal ones, but unfortunately I only received the minimum wage, but I'm happy even so , because I really like this card and I've decided to keep it and block it, among my untouchable cards, which I want to keep.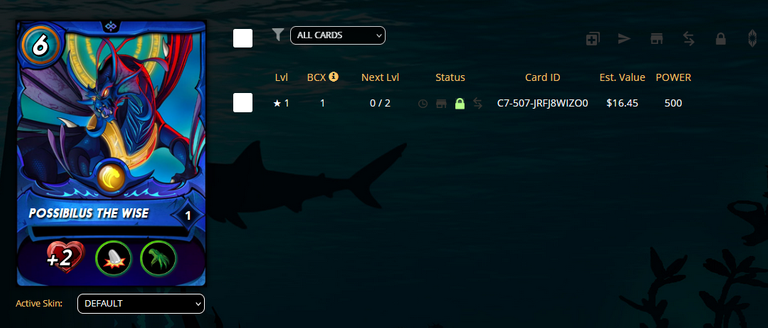 But if it had been a gold card guys, it would have been a big hit, right now on the market, it would have been worth a good 118 dollars, not bad. I probably would have sold it for that amount, then bought the regular version and used the remaining proceeds to increase my collection or do a Power Up in Hive, but that didn't happen, so just think about it. It will be better next time.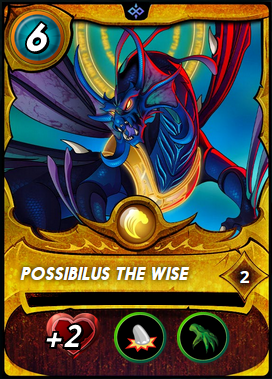 Dear friends, I greet you, that's all for this post, I'm happy to be back to talk a little about Splinterlands, I'm trying to put the pieces together to come back to play soon, in the meantime I send you a big hug.
---
All images in this post come from the @splinterlands official website https://splinterlands.com
Dear friends this is all, I hope you found this post interesting. Stay tuned for the next news, Thanks for your attention.

VERSIONE ITALIANA
Oggi torniamo a parlare di Splinterlands, anche se da un bel po' non sto giocando, a breve vorrei riprendere a scendere in campo di battaglia. Sto conservando le mie carte migliori per quando ritornerò e una di queste è stato il nuovo evocatore Leviatiano "Possibilus the Wise" appena distribuito con l'airdrop dei pacchetti Chaos.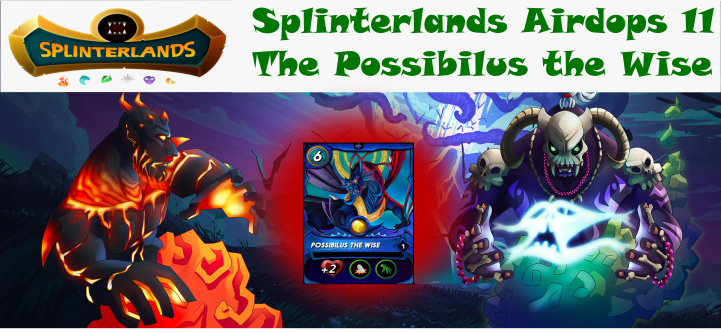 Mi piace molto questa carta, un evocatore d'acqua che aggiunge a tutti due punti di vita e che permette di far attaccare tutte le carte che si trovano in seconda posizione è molto interessante, nonostante richieda un punteggio alto di mana, ben 6, nelle battaglie con molto mana a disposizione potrà tornare una carta molto utile.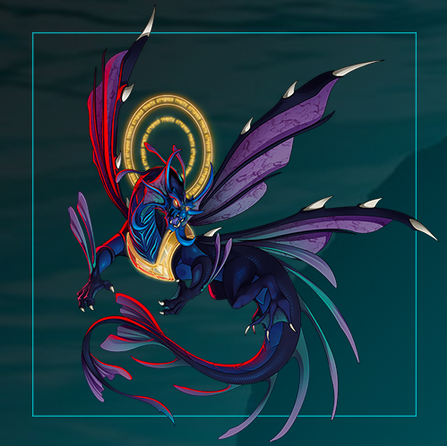 Anche la sua storia mi incuriosisce, intrecciata nel tempo, tra presente, passato e futuro, cerca di compiere il suo arduo compito, per poter salvare il suo luogo natio Nyuuldus. Una missione quasi impossibile, dover recuperare centinaia di frammenti delle antiche tavolette runiche perdute dalla sua razza, quando durante la spaccatura causata dalle Legioni del Caos, si sono smarrite tra le Splinterlands.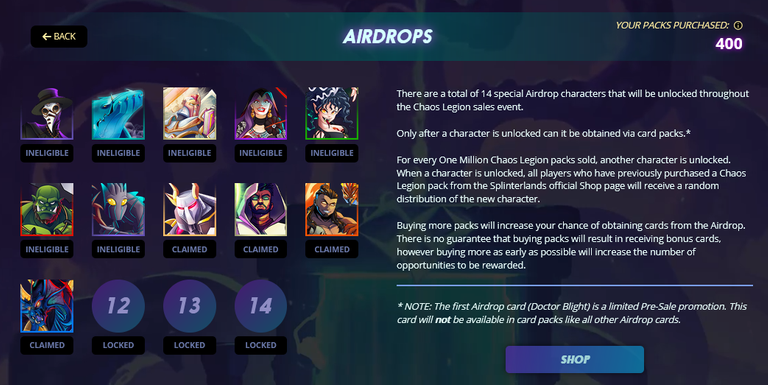 Ieri è stato distribuito l'undicesimo airdrop dei pacchetti Chaos Legion, con il raggiungimento di 11 milioni di pacchetti venduti sulla piattaforma ufficiale. In totale saranno 14, ora ne mancano solo tre, che verranno distribuiti al raggiungimento rispettivo di 12,13,14 milioni di pacchetti venduti. Io purtroppo ho scoperto Splinterland tardi, ho iniziato ad acquistare pacchetti ed essere eleggibile per gli airdrop dal numero 8 in poi. Ora sono arrivato nel tempo ad aver acquistato 400 pacchetti, che pensavo fossero sufficienti, con l'aiuto della dea bendata, di ricevere una carta d'oro o almeno due normali, ma purtroppo ho ricevuto solo il minimo sindacale, ma sono contento anche così, perchè questa carta mi piace molto e ho deciso di tenerla e bloccarla, tra le mie carte intoccabili, che voglio conservare.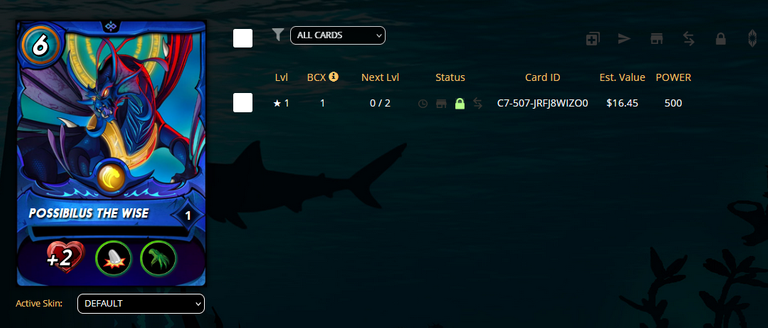 Però se fosse stata una carta oro ragazzi, sarebbe stato un bel colpo, in questo momento sul mercato, sarebbe valsa ben 118 dollari, niente male. Probabilmente l'avrei venduta per quella cifra, per poi acquistare quella nella versione normale e usare il restante ricavato per aumentare la mia collezione o fare un Power Up in Hive, ma non è successo, per cui basta pensarci. Andrà meglio la prossima volta.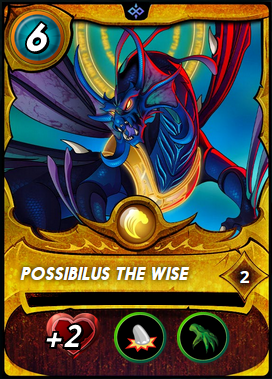 Cari amici, vi saluto, per questo post è tutto, sono contento di essere tornato a parlare un po' di Splinterlands, sto cercando di mettere insieme i pezzi per tornare anche a giocare prossimamente, nel frattempo vi mando un grande abbraccio.
---
Tutte le immagini di questo post, provengono dal sito ufficiale di @splinterlands https://splinterlands.com
Cari amici con questo è tutto, spero che abbiate trovato interessante questo post. Rimanete connessi per le prossime novità, Grazie per la vostra attenzione.
---
---