Blockchain Breakdown: Hive is taking over!
HIVE is staying strong at #3
HIVE has been strong at #3 on Blocktivity for the top blockchains used around the world!
This is no surprise to us here, because we have already experienced the exceptional power of what this blockchain and community is capable of. With projects like @Splinterlands, @LeoFinance, and @ThreeSpeak showing what is really possible with Web3, it is only a matter of time before the rest of the world starts to catch on.
These are only a few of the great projects here, which are growing daily with so many great options and features that can benefit anyone and everyone around the world!
Blockchain breakdown
Now, let's take a look at a few statistics on here. Once again, if we look at "potential" you will notice that it now shows HIVE with over 9,000!!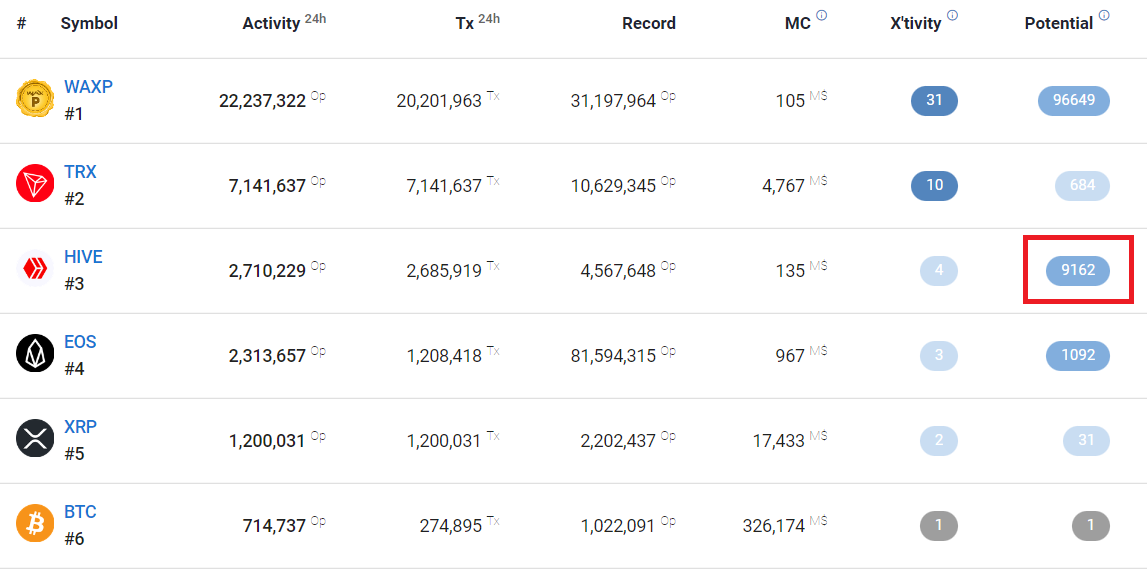 This compares the potential for growth of different blockchains. It is based on the market cap and number of transactions of each blockchain, with values for Bitcoin used as the benchmark.
A higher AVI value means that a blockchain has a higher potential for growth compared to Bitcoin. The AVI is calculated by considering how a blockchain's market cap and activity compare to those of Bitcoin.

If we take a look at "Operations made by major blockchains" we see that HIVE is at 6.9% of the total usage!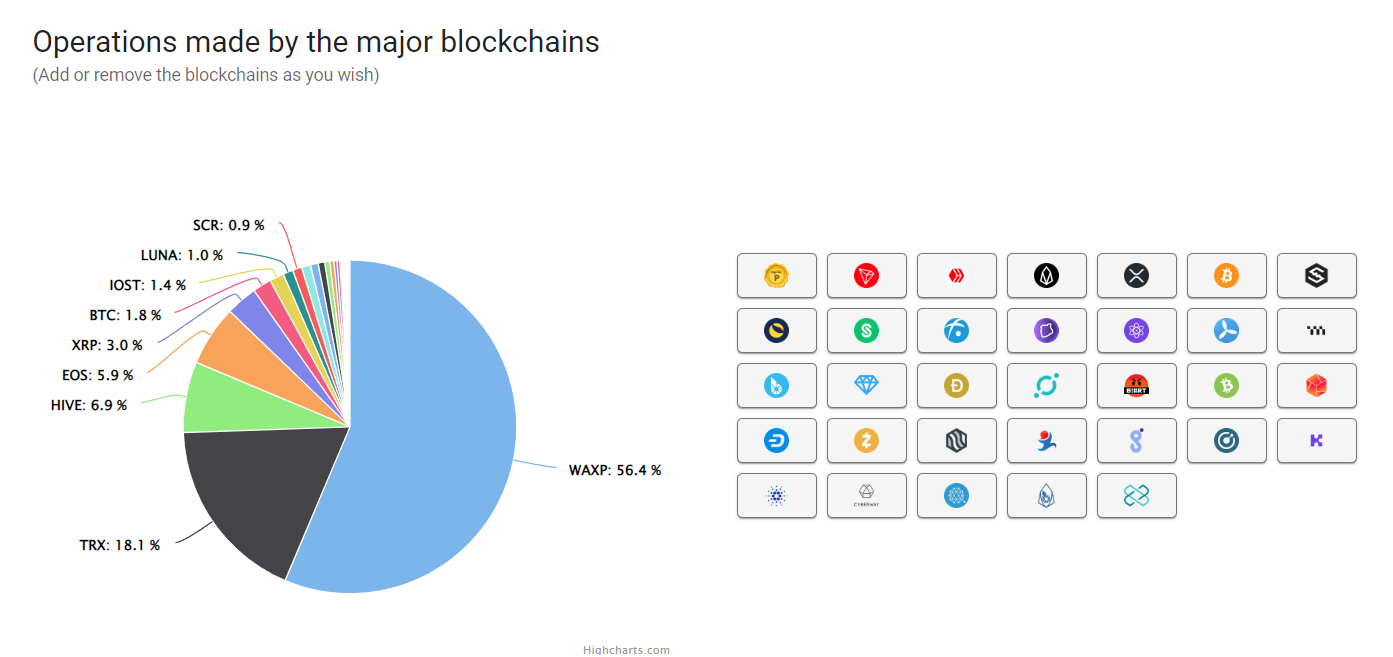 However, if we compare that to the marketcap of all of these blockchains, we see that HIVE is not even a % on the chart!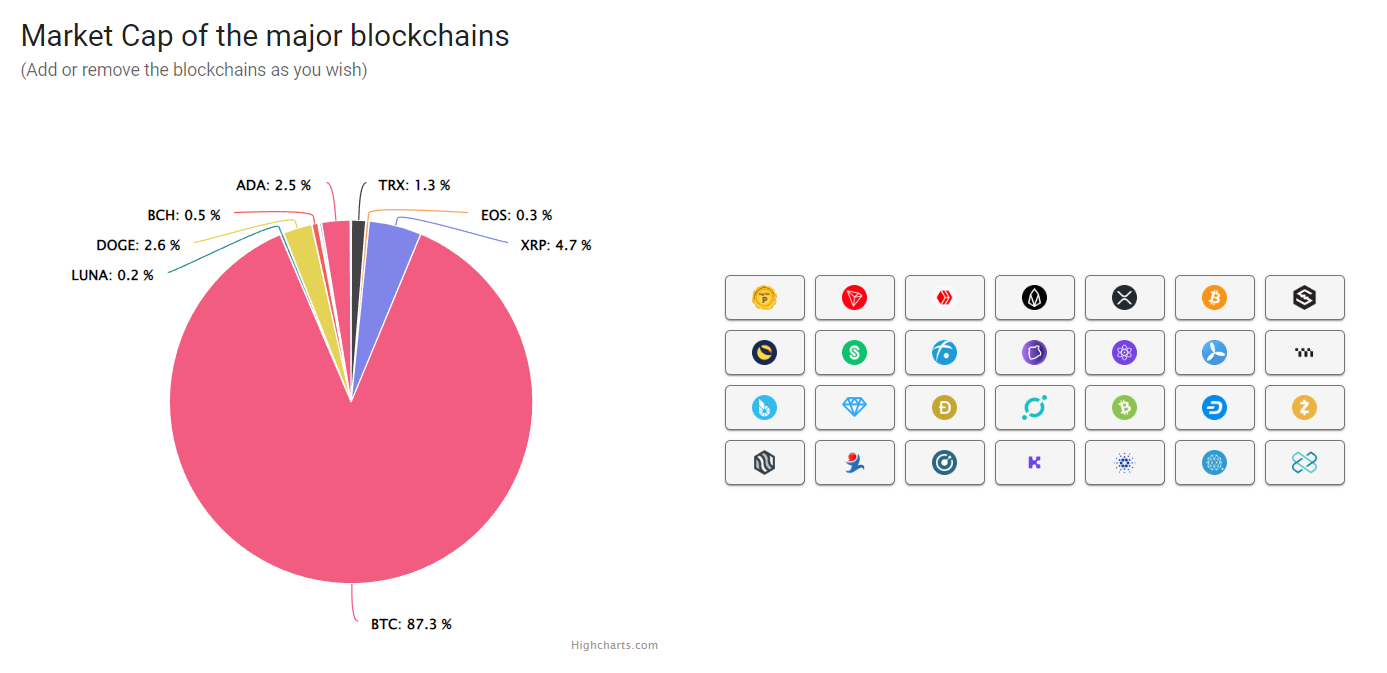 Conclusion
HIVE continues to set the bar high for Web3, and only more projects & people are noticing this and starting to utilize all that Hive has to offer!
Even in a bear market, it is a very exciting time to be a part of this community and the crypto space in general, and those who continue to participate and keep building will be the ones who succeed once we see everything turn around.
Blockchain does not seem to be going anywhere, and with governments, banks, and companies only using this technology more everyday... It seems like we are all still early compared to the masses.
Thank you for taking the time to read this, and let me know your thoughts in the comments. Have a great day!
Source: https://blocktivity.info/
(Disclaimer: I am not a financial adviser, and this is not financial or investment advice.)
Posted Using LeoFinance Beta
---
---