Are we FOMOing for Chaos Legion? We are FOMOing for Chaos Legion!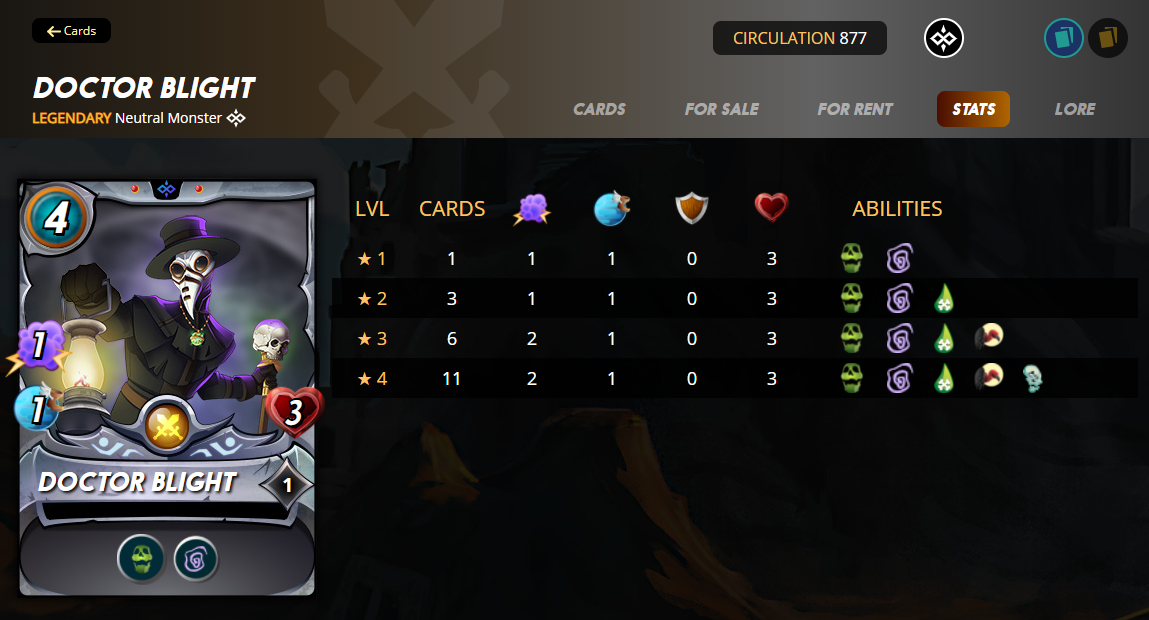 Soo the great and mighty
@cryptomancer
just started to give us Mavs a sneak peak to some stats and new cards for the upcoming (On december 8th) Chaos Legion edition for
@splinterlands
and I'm not gonna lie, I think I peed myself a little bit. Also we now have access to the test server and all of the cards are already there, including the PreSale only one Dr. Blight! Cryptomancer hooked us up with some extra credits and VOUCHERS and I gotta say, this feels like a Christmas present for everybody in the community. Feels great to be a part of this.
---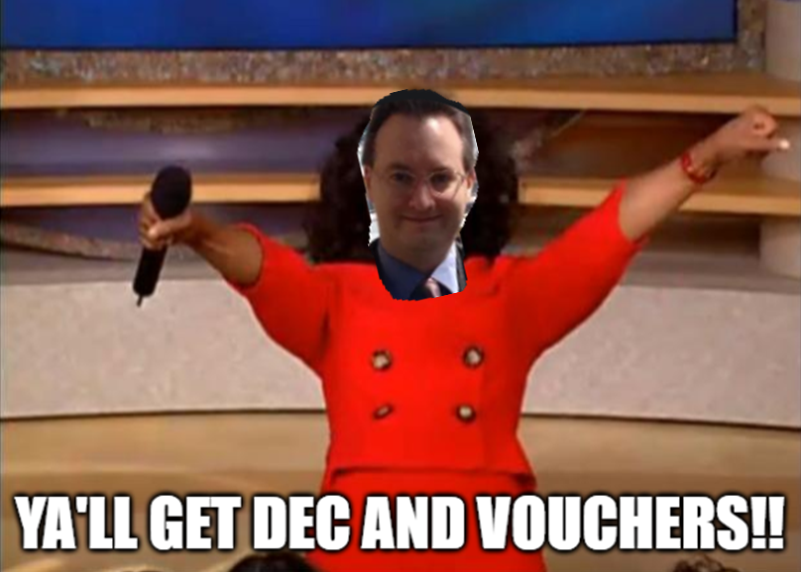 ---
DISCLAIMER: PLEASE UNDERSTAND EVERYTHING CHAOS LEGION RELATED BEING DISPLAYED HERE IS SUBJECT TO CHANGE AND THIS IS JUST FROM THE TEST SERVER
---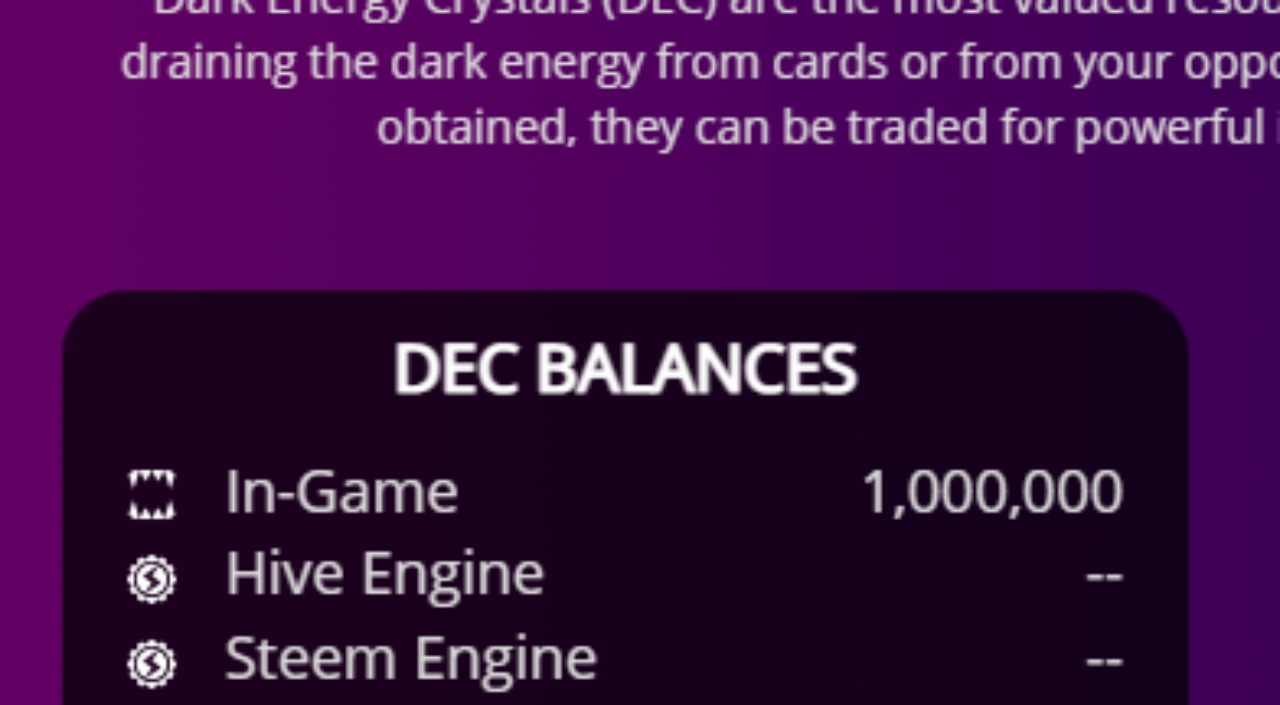 This is something I had to have done back in the days when DEC were like 0.0003 $ or something like that. How young the game was and how naive of anyone thinking this wasn't going to be the future. I definitely won't complain but will say having invested in this game is one of the best things that has ever happened to me. This is my first TCG/CCG and it was a homerun. Kudos to @yabapmatt @aggroed @clove71 and everyone involved on this challenge that is to become a succesful game and community. I know I can't make you all due justice but some of the names you must follow in this ecosystem are @carrieallen @chrisroberts @isaria @clayboyn @nateaguila @byzantinist @bulldog1205... YOU ALL ROCK!!!
---
Back to FOMO like I said I got hooked up in the test server and yes, my first step was to go ahead and buy some packs and potions (remember to always have enough potion charges for each pack, it's 5 Legendary and 5 Alchemy)
---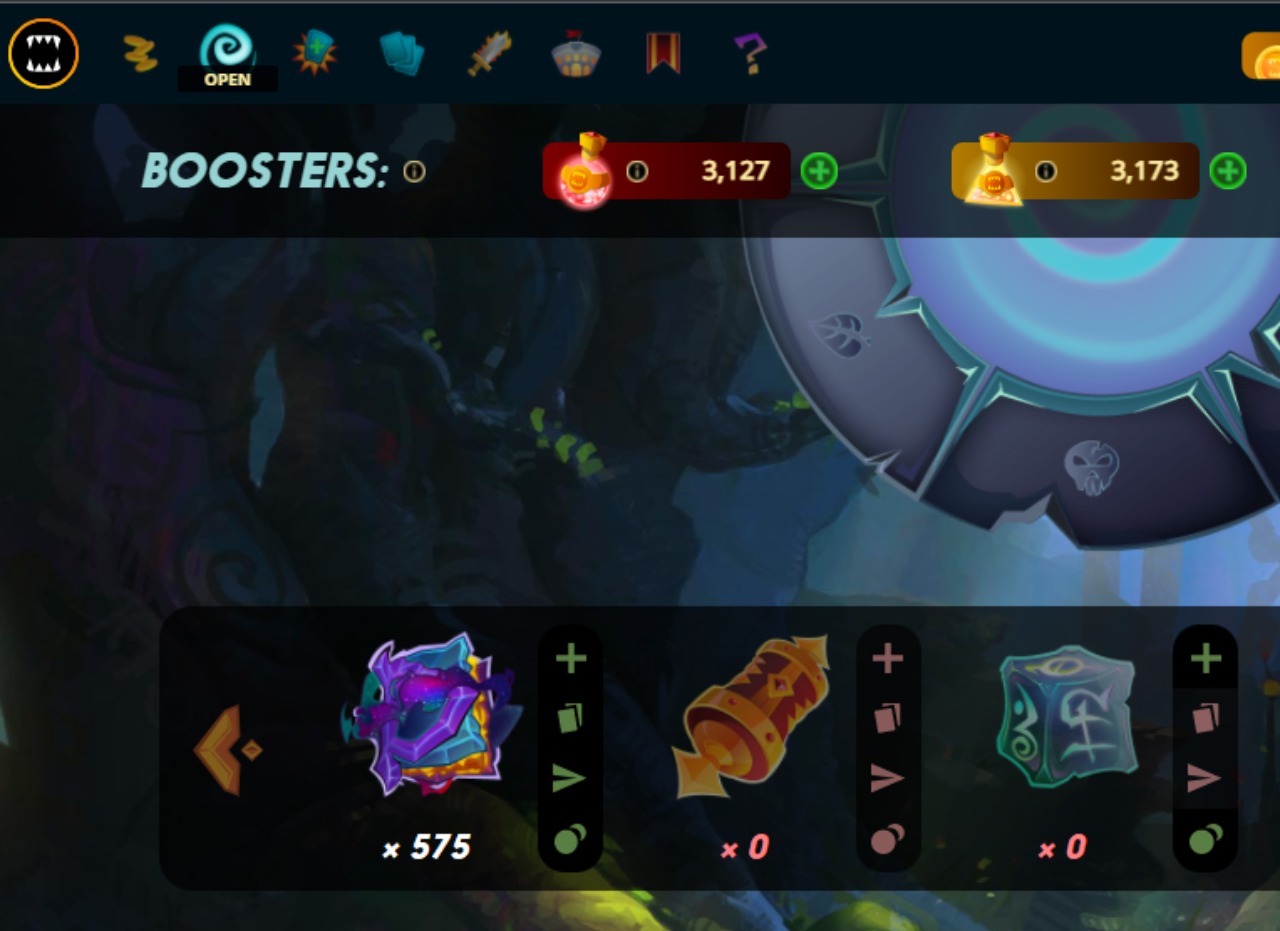 Soooooo, I guess we're ready to go now and open some packs, right?
---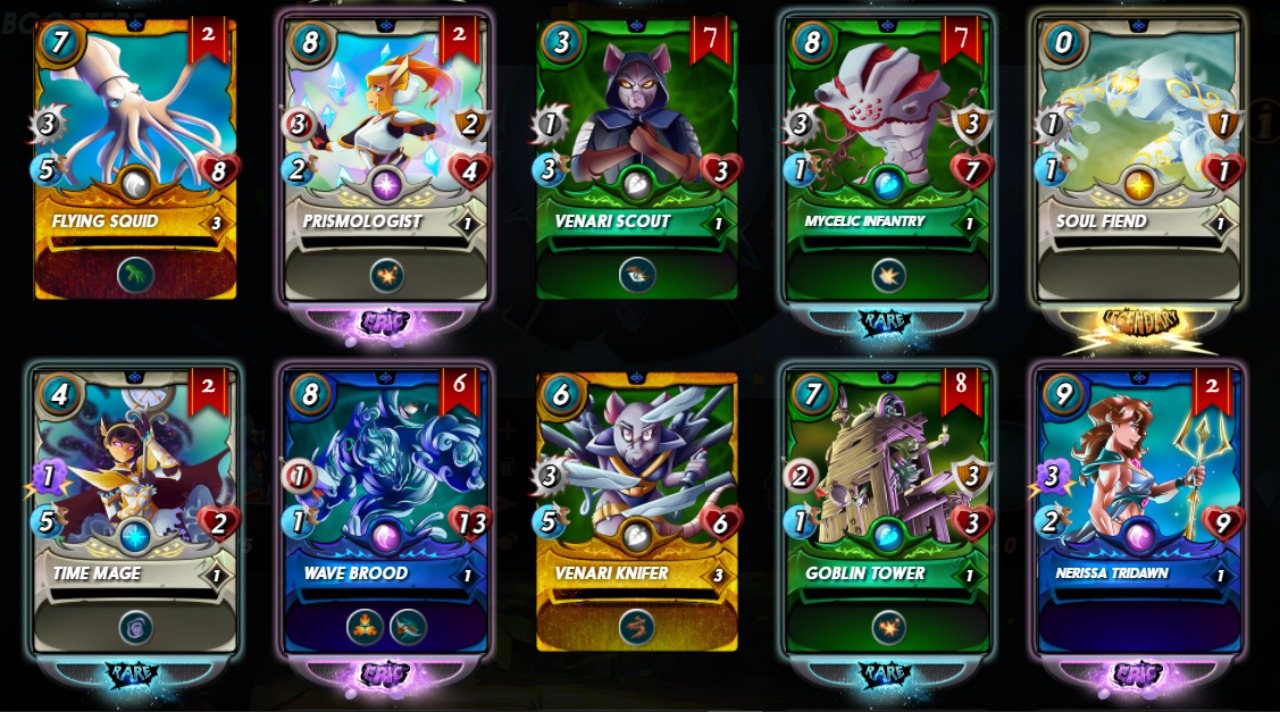 First of all, the imagery is awesome, but not alone, the names these new cards have, boy do I want them all... and the stats!! Look at those stats... I can't wait to see how much I can afford and up to what level I can get them overall. It feels great to be a part of the Mavericks community, and also being around for @splinterlands success over the years. We're not a new game or community. We've been growing, learning and conquering the ecosystem for almost 4 years now, so yeah, it's been amazing. Words can't describe how much better we've become and together, more than a family. This is a great community to join and stick with!
---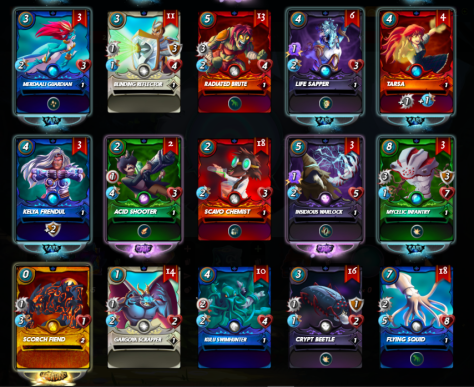 I opened some more packs and got a GF Legendary card! I opened 220 packs in batches of 110. I still have some unopened ones to open with both of my sons, it's 4 am here so I will do my best to not wake them up yet! They're 4 and 7 and the 2 of them love to play and open Rewards Loot Chests.
---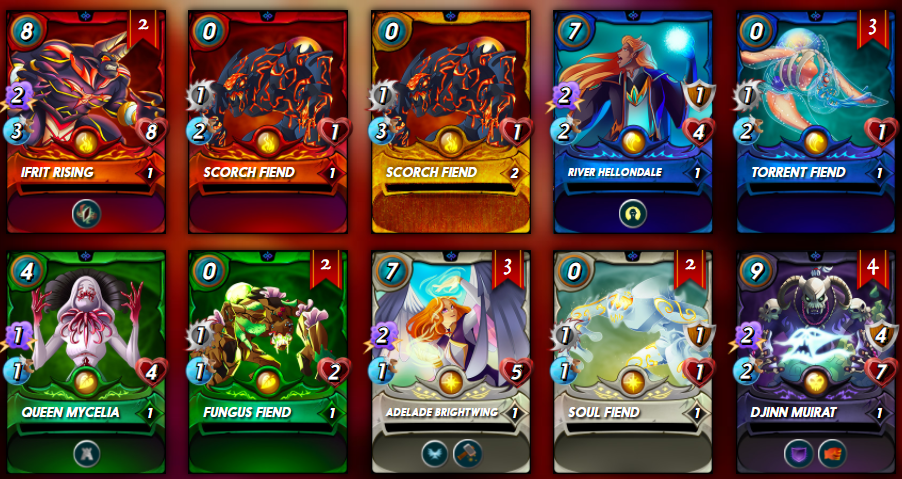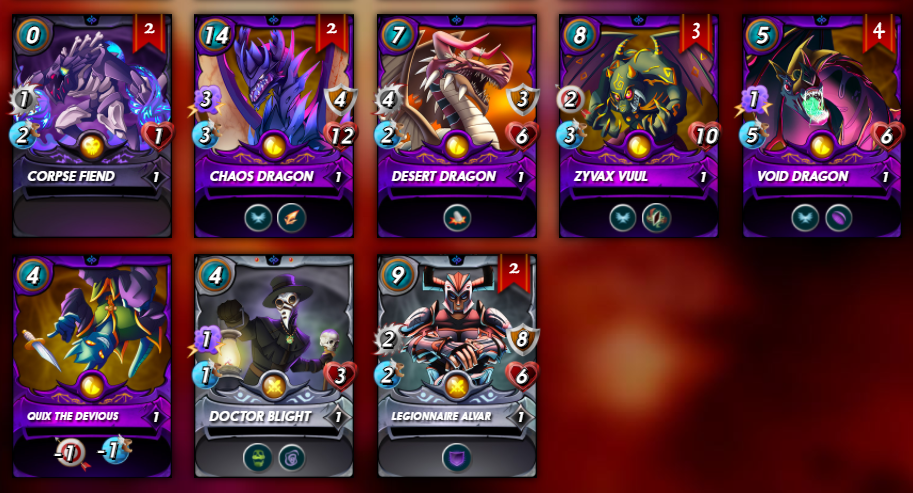 I didn't want to be all happy just by myself so I felt like making this post to FOMO around a bit and also to share these cool cards that are going to be live on DEC 8th. If I were you I would try to do some research and be prepared way before that day and don't forget to join the fun. You will not regret it!
---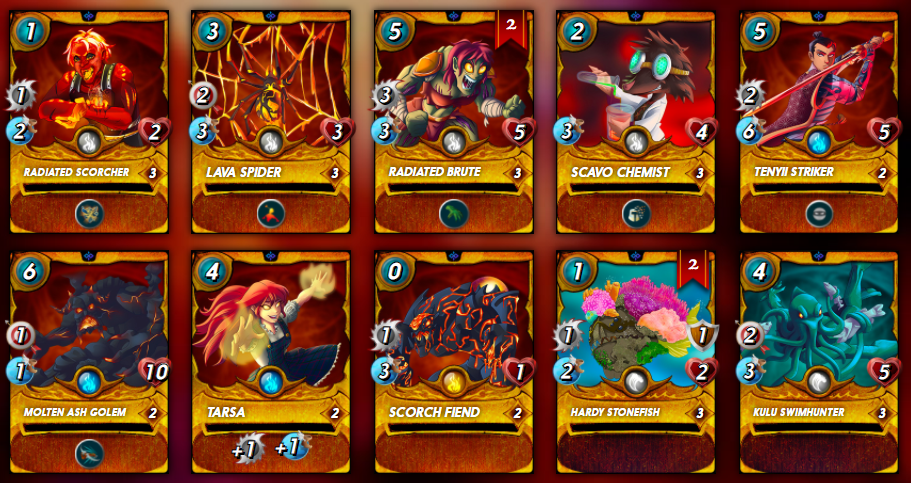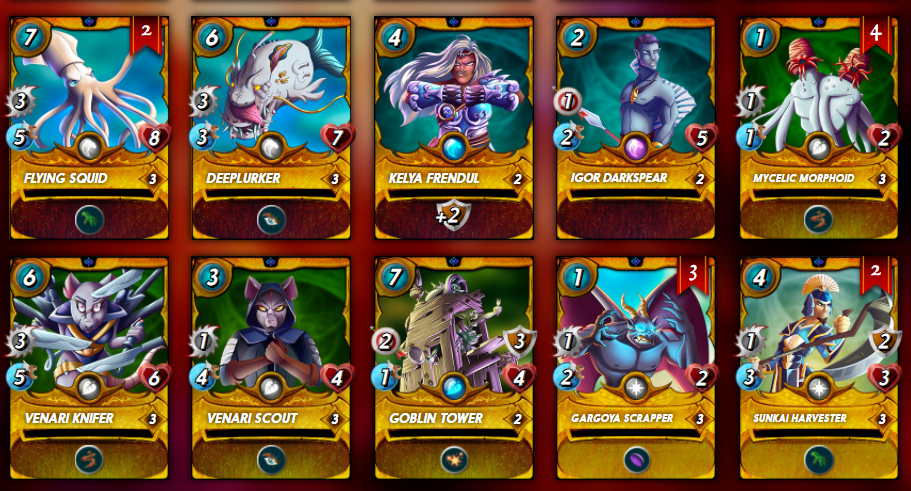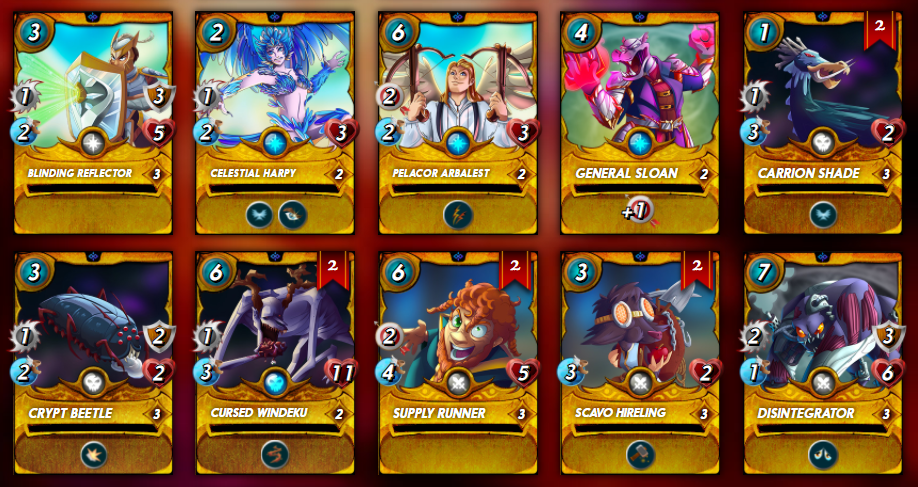 If you're new and want to start an account from scratch you can register using my referral link or just using my account name when the game asks you for a referral will do the trick. Long live @splinterlands and may we all have fun and bring some havoc to our foes!
---
---