How Can I Most Efficiently Earn Vouchers Without Breaking The Bank? Growing Pains & New Cards Bought

I don't like the voucher system as a new player, but hey, the devout who want to spend to have the "opportunity" to buy Chaos Legion packs need to be given the inside track.
I understand that there's good intention in the system, but it's not entirely fair for those just getting into the game and are just building confidence in and excitement for the ecosystem. They will be left in the dust because they didn't invest a premium for what I feel shouldn't be a premium.
I have the funds to make all this headache go away, but I need to be motivated and convinced to spend them, not forced.
Should those who got in early in previous editions be given such priority over newer players who have intentions to build up a strong stake over time? I feel that it should be equal opportunity, not invest to have the luxury of buying packs to open and stash for massive profit in a few years when Chaos packs are going for $100 on Hive-Engine. Normal or new players should have less obstacles.
While I initially figured that the voucher system was needed for just the pre-sale (fair enough), I eventually realized that vouchers will also be needed for the first round of pack buying afterwards. What a MAJOR disappointment and where my frustration stems.
I do like how the game has created many in-game assets and a thriving economy, but this voucher red tape is a significant handcuff and reason to deter people from buying. Heck, I was thrilled to get in deep in the game, but now I'm not as sure if I should. Perhaps this voucher roadblock is some safeguard out of fear that a select few will buy all the packs, but is it? While pack prices are totally fine to go up to $4 so the development team can prosper, the mechanics to get vouchers at these inflated card/land/asset prices seems excessive, and are surely more ways to capitalize on the NFT mania. Hey, I'm just a bronze-leaguer, but it surely irks and deters me. My opinion. I have tissues.
Hearing people personally tell me about selling Bitcoin for SPS to get more vouchers hurts (no offense).
---
While I debated getting a land plot or two for an efficient way to get more stake in the game/vouchers, I realized that it's only 10,000 airdrop points at roughly $750 in cost. Unless I'm wrong, DEC at 1:1 airdrop point ratio is wildly more efficient, where 10,000 airdrop points from DEC cost only about $110. Am I missing something here? Why on earth are land plots so weak in terms of their airdrop value, unless SPL values their weight in the entire system at around $110 -- meaning that land is way too expensive?
Likewise, I thought that buying some good cards in the $30-$50 range would boost my airdrop points, but the collection power factor is also extremely weak. One collection power is equal to 1 DEC. Weird. With this in mind, is owning a lot of liquid DEC the trick here when comparing it to cards and land? Please enlighten me!
I don't have much SPS yet, as I've been monitoring the price to see how it reacts to the voucher mechanics. I'm assuming that holding and staking SPS is the best way to maximize airdrop points, or is liquid DEC the secret snipe opportunity here?
I also think that credits (i.e. a stablecoin) should have some type of factor in the process. If you're holding credits in SPL as a commitment to buy or rent cards, that should be recognized. Why not? Credits are not worthless! I sold good crypto to swap into credits and had slippage/fees to do get the funds loaded in the system. That opportunity cost is not valued in the rewards structure at all unless I'm missing something else.
---
What recommendations do you have?
How do I most efficiently earn vouchers in the short time we have left?
I don't want to buy them. I just want a few packs to be part of the fun at the onset, and then buy a lot of packs when it's open to the voucher-less public, if I can beat the highly-feared mega investors looking to grab them all at once.
I really do want to get involved, but I don't want to jump through hoops to sell hard digital assets for SPS that can surge and dump after the demand likely declines post pack distribution. Maybe it'll never drop, but it's been pretty volatile in recent weeks. SPS may have a bright future, and I only wish that it does, but it'll be quite a risk.
---
Here are the cards I bought since my last post after taking the advice from the comments into account.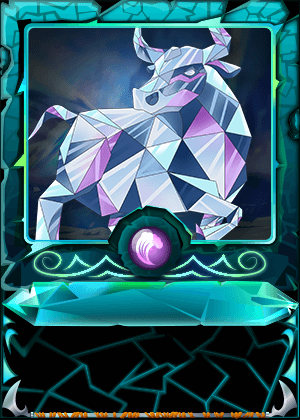 Level 1 TORHILO THE FROZEN for $33.99 thanks to @boboman's reminder. I was debating this card last week and it got off my radar. I got it to basically get it over with since it's super valuable with the Bortus -1 Magic combo.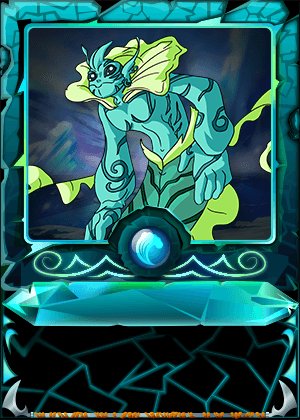 Level 1 KELP INITIATE for $12.93 thanks to @aussieninja's nudge for a fast and low mana shield.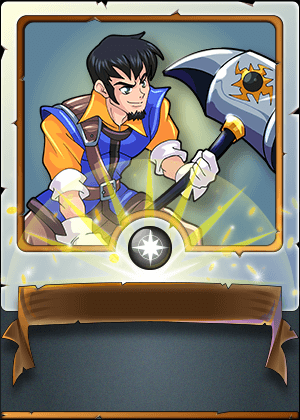 Level 1 ARMORSMITH for $15.50. This was a card I was definitely getting at some point, so I got it over with. It's been quite annoying to play against, and I want it in my back pocket when I'm forced to play this splinter. It's also a promo card for a small DEC bonus that can't hurt over time.
Level 1 UNDEAD ARCHER for $9.00. This was a snipe deal while other cards were $11. I often see the flash sales and can't beat the bots, but I did on this one. This one was a bit of an impulse, but the affliction is going to be very useful when playing against the Haunted Spirit on death vs death. At low mana cost, and a promo card for the small DEC bonus, I thought it was great value.
That's $71.42. Adding the MYLOR CROWLING for $49.60 just before that last post, my last full investment round sums up to $121.02. Baby steps in the right direction.
I was close to buying the FURIOUS CHICKEN from @joshman's tip, but Splinterlands AI sensed my interest, and the price shot up $3 randomly. This made me stop, and then I saw that the rental for a full 2 weeks was only 2.45 DEC TOTAL. No brainer rental to test it out and accumulate some more crypto interest from one of my sources to send back over into SPL.
Alternatively, perhaps I can aim to buy the FURIOUS CHICKEN with the DEC I'm earning from battles. I'm up to 555 DEC after a few days, so in theory I should earn my way up to appreciate the process over a few weeks. Anyone can simply buy cards. For some reason, I like to earn them more. While I surely bought cards to get me off the ground, I think that I have enough now to run with DEC earnings for a little bit and get the tiny boost in airdrop points in return. This doesn't mean that I won't buy more.
Generally, I'd rather invest in land plots or new packs for fun, but it's a bit of a turnoff that land is up to $750 from ~$14 not too long ago, vouchers are indisputably in the way.
Also, should I make a second account? Is that a standard best practice among the diehard players?
---
Thanks for your time and advice if you have any! Liquid rewards from this post will be invested into Splinterlands.
---
---