My Very First Soulbound Reward Cards
Greetings, everyone!
We have a significant change in the Splinterlands reward system: the previous Reward Cards were stopped from print, and all were replaced with a new round, this time with the Soulbounde attribute, which makes them not transferable, while they are bellow the print limit. The cards will be unlocked when they reach their print limit, but this is expected to happen for a cost in DEC.
The new art work of the new cards is amazing, and the new cards are coming with some interesting attributes: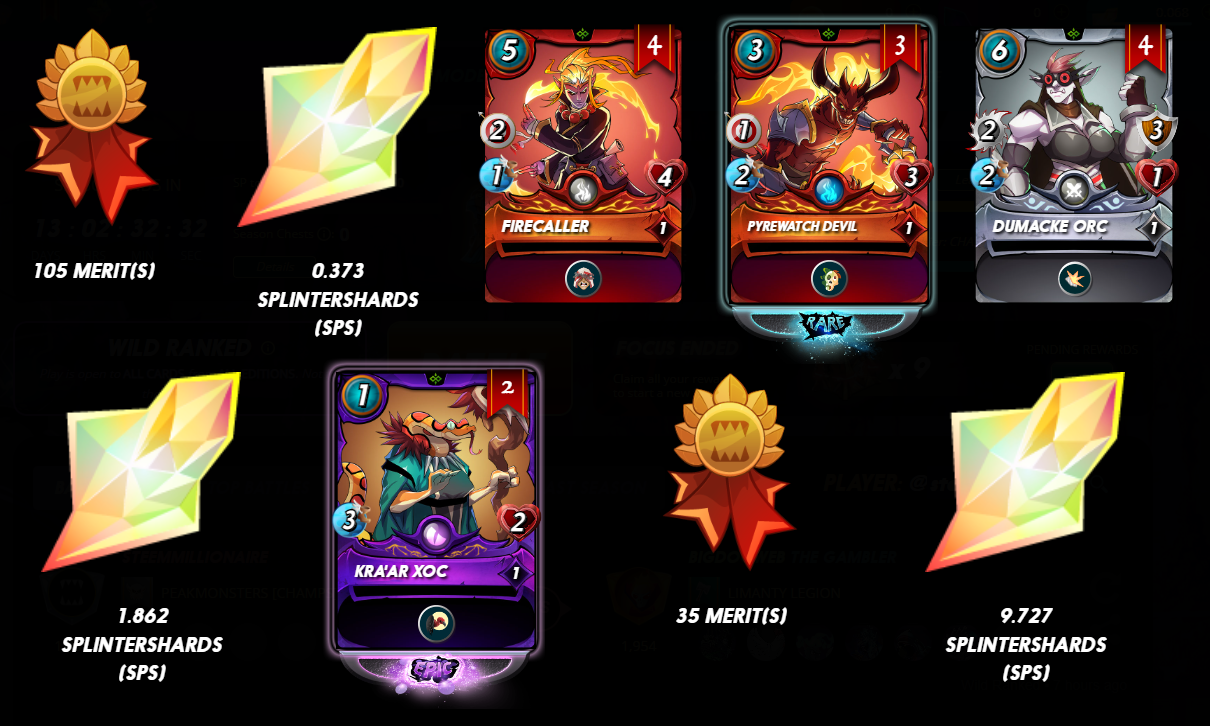 What's impressive from the new reward, each Reward Chest can contain an random amount of cards. I believe that the luck was with me, getting two pieces of the epic Kra'ar Xoc, a low mana dragon and three rare Pyrewatch Devil.
My expectation is that the new reward system will increase scarcity of cards on the market, and should revert the trends of the last year.
Anyone else enjoying the new reward cards?
Posted Using LeoFinance Beta
---
---